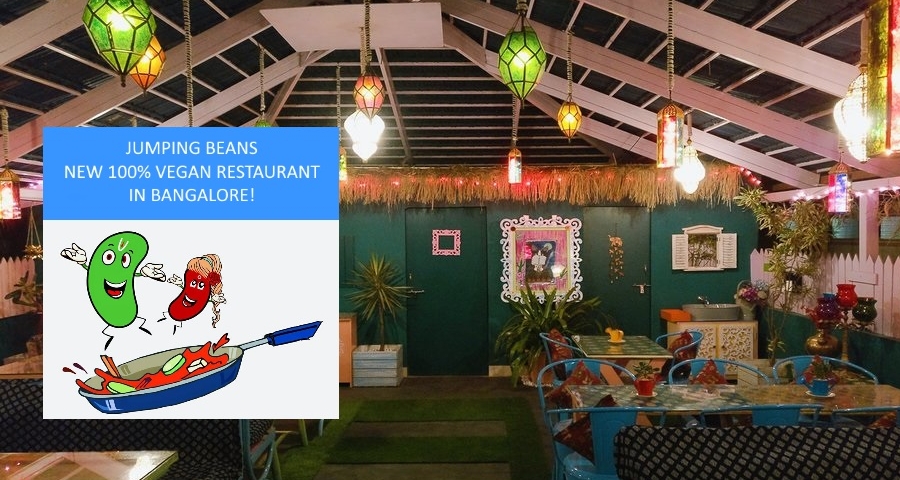 100% Vegan Restaurant to Launch in Bangalore called Jumping Beans
Ankita Priya and Sanketh Kumar, who were on-and-off vegetarian and non-vegetarians, first turned vegan when they saw a small lamb crying on its way to a slaughterhouse. It was this touching moment that started their vegan journey.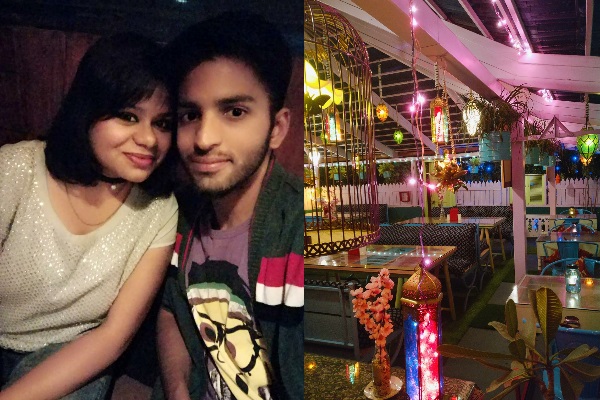 Image courtesy Ankita Priya
Shortly after, FIAPO held an event at AXA to spread awareness about veganism, where the newly-wed couple set up a stall of homemade vegan food. The people at the event couldn't believe that the food they were eating was all plant-based. Their food was a super hit and sparked their interest in doing something with vegan food.
Ankita always wanted to start her own business but wasn't sure what field to dive into. After the event, it was clear that her homemade food was the way forward. That was the inception of the cafe, which originally was to be named Tuk Tuk's Kitchen, after Ankita's late pet bunny. However, one day after watching a cartoon, where a bunny kept saying "Jumping Beans," something struck a chord and the name was changed to - Jumping Beans.
What makes Jumping Beans different?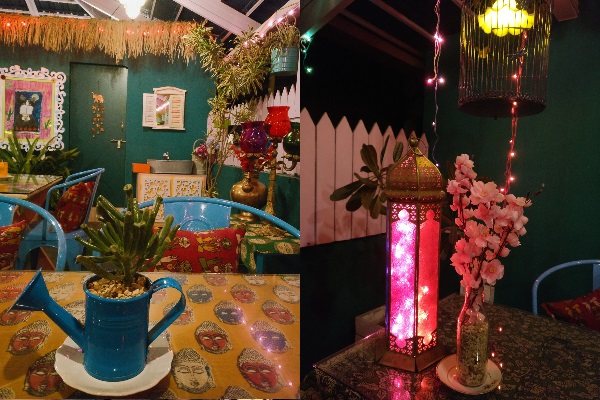 Image courtesy Ankita Priya
Ankita asked her close friends what would help them make the transition to veganism. The resounding answer was THE FOOD. They admitted that most of the time vegan food seems too much like world cuisine and too healthy in taste, which they didn't find filling or comforting. Keeping this in mind, Ankita started experimenting with her menu. The food at Jumping Beans will be hearty meals that focus more on the Indian palette and cuisine.
Additionally, since the area the cafe is located in, doesn't really have access to soya chaap, vegan dahi and cheese - it will all be made from scratch, daily. This is exciting as that means the food will always be fresh and taste homemade. The menu itself will draw from Ankita's favourite recipes that she herself loves to cook and eat - from curries to tasty choco-shakes. If you're a health-nut though, don't worry, Jumping Beans will be offering healthy salads and drinks that will suit any diet.
The Decor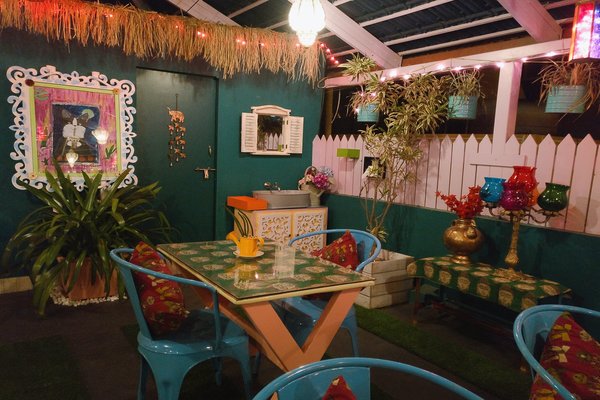 Image courtesy Ankita Priya
The cafe is on a rooftop, which lends to its outdoor feel, perfect to enjoy Bangalore's weather. There will be subtle influences from the Persian and Indian cultures that can be seen with the light fixtures, the tables and some of Ankita's own paintings. Ankita admits that while the cafe will look amazing at any time during the day, the lighting and the amazing fixtures at night adds a different element to the space.
The restaurant is set to open by the 30th of November, so make sure you check them out. We know you're dying to taste the yummy dishes!
If you get there before us, do let us know what you think of the food by tagging us on our socials or using the hashtag #iamveganfirst.
Address: 427,Rooftop Terrace, Railway Parallel Road, Sadanandnagar, Bangalore, India 560043
Phone Number: 081474 52210
Like this?
Read: Just Be - New Vegan Only Restaurant in Bangalore!
Read More: INDIAN VEGAN RESTAURANTS: The Ultimate Guidebook!
AUTHOR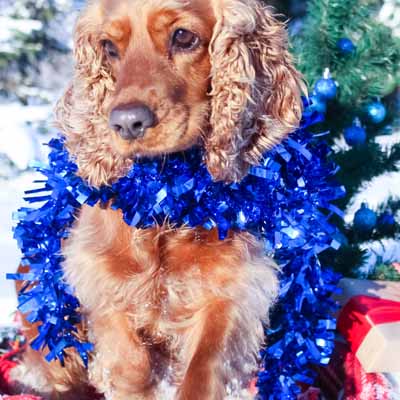 trending
Be a Vegan First Informer
Send us buzzworthy news and updates
related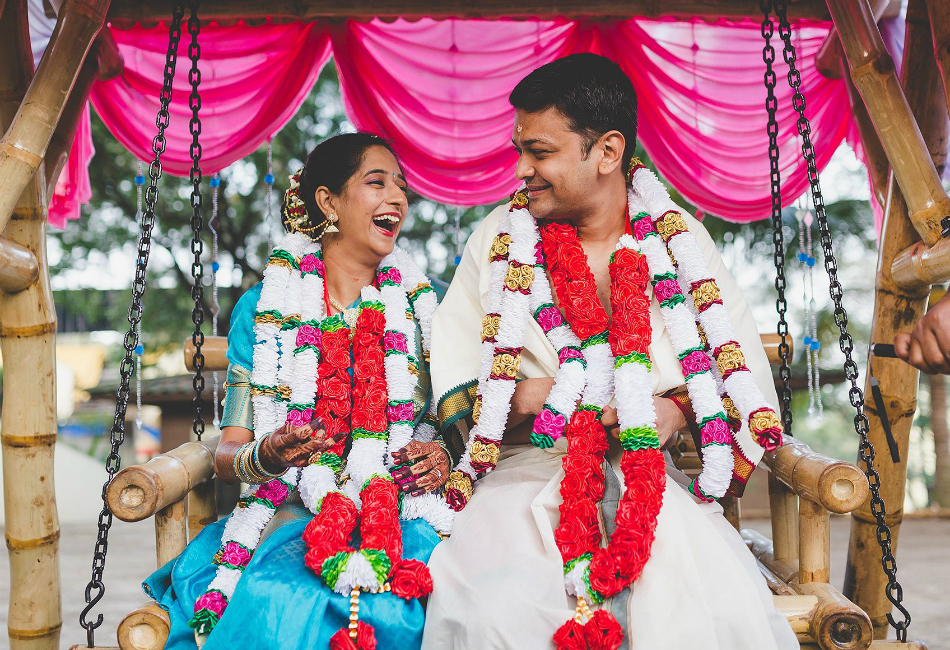 Shasvathi & Karthik's Vegan and Eco-friendly Wedding Will Definitely Inspire You!
3.8 K