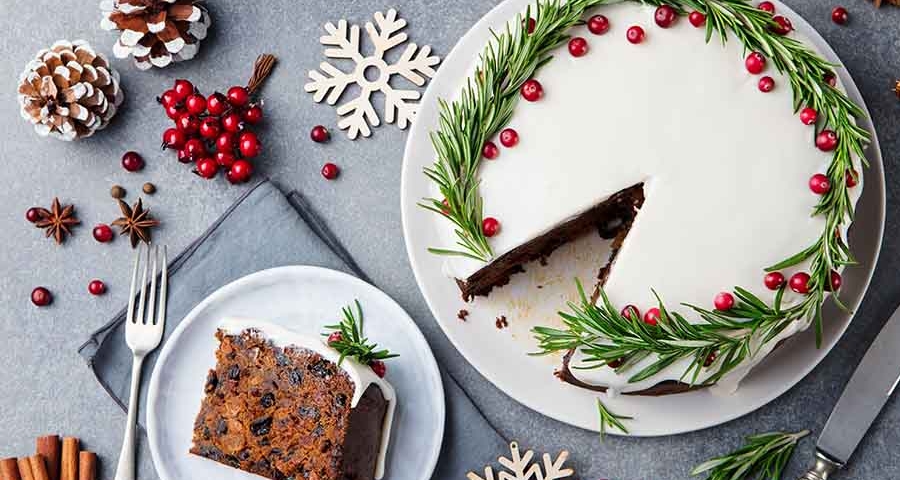 15 Vegan Christmas Recipes for your Party!
Of course, Christmas is about the holiday season, carol singing, Santa, gifts, reindeers, Christmas trees but it's also about family, bonding, laughter, music and memories made over scrumptious family dinners and parties. Check out these insanely, mouth-watering vegan delicacies you need to try this Christmas:
1. Pumpkin Cookies with Brownie Filling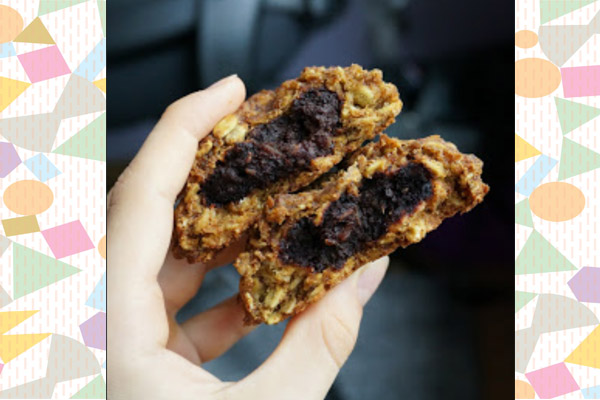 Image courtesy Dominika Pietrasik
After you read that name, you want me to say anything more? Those look wow, I mean Pumpkin cookies and brownies together? what more could you want? These magical cookies are a creation of Dominika Pietrasik
Ingredients:
Brownie filling:
1 cup of dried dates
1/3 cup of natural cocoa
1 tablespoon of peanut butter/tahini
2 tablespoons of chia seeds
Pumpkin cookies:
1 cup of oatmeal
1/2 cup of millet/buckwheat flour
3/4 cup pumpkin puree
A handful of expanded amaranth (optional)
1/2 cup of coconut/cane sugar
1/4 cup of maple syrup
A bit of milk or water
1 teaspoon of baking soda
1 teaspoon of cinnamon
pinch of salt
1/2 teaspoon of turmeric
Method:
If the dates are too dry, pour them into warm water and leave it for about 10 minutes to soften. At this time in the bowl, combine all the ingredients for the cakes and mix thoroughly. When the dates are ready, blend them with cocoa and butter chia for a smooth mass. Then form a ball with about a tablespoon of filling and we coat it with a mass of cookies. About 10 cookies should come out of these proportions. Heat the oven to 180 degrees and bake cookies for 12-14 minutes.
2. Mixed Berry Mousse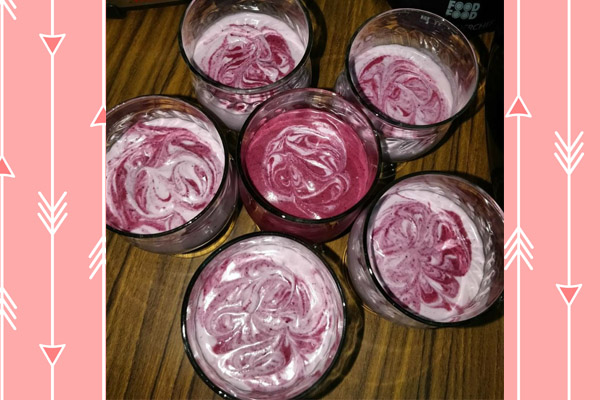 Image Courtesy Nausheen
You can never go wrong with berries. We are in love with this mixed berry mousse from Nausheen
Ingredients:
1/2 cup soaked cashews
1 can coconut cream (not milk)
1/2 cup frozen mix berries
Sweetener of choice
Pinch of coarse sea salt
Method:
All you need to do next is blend all your ingredients in a blender and pour it into your serving bowls of choice. Save some of it (a few tablespoons) to make the swirl on top. For the swirl, into the saved mixture, add in a couple of more berries, give it a good blend, then add dollops of it into the bowls of the already poured in mousse, swirl it carefully using a knife and let the mousse set in the refrigerator for a few hours, or ideally, overnight.
3. Marzipan Easter Eggs (for Christmas)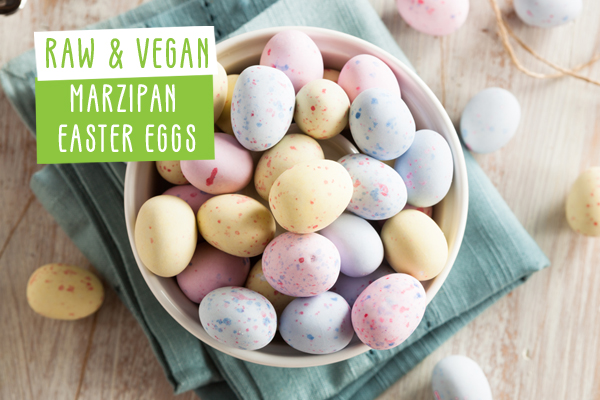 Even though it's not Easter but come on, how can we say no to marzipan? This raw and vegan recipe of these little heavenly marzipan bites will have the kids and adults grabbing at them! running around for it.
4. Fruit and Nut Cake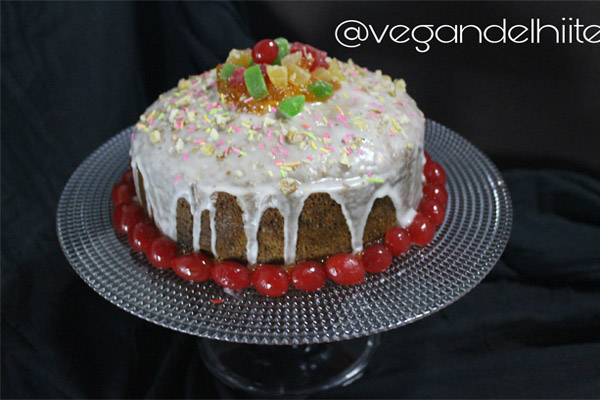 Image Courtesy Vegan Delhiite
What's Christmas without a cake? An unlit Christmas tree! This amazing cake by Aparna Patil is a classic Christmas staple, try your hand at it. It's a sure fire way to impress your guests.
Ingredients:
2 cups All-purpose flour (maida)
1 teaspoon baking powder
½ teaspoon baking soda
1/8 teaspoon salt
1 cup refined sugar
1/3 cup olive oil
½ teaspoon vanilla essence
1 cup plant-based milk
½ cup orange juice
½ cup + 2 tablespoons dried cranberries & assorted candied fruits
1/3 cup orange marmalade
¼ cup sweetened cherries
Few crushed almonds and walnuts
1 teaspoon sprinkles
For icing
1 cup Icing sugar
Few drops vanilla essence
5 teaspoons plant-based milk
Method:
Preheat oven to 180 degrees. Sieve together maida, baking powder, baking soda & salt.Add some chopped almonds and walnuts, keep aside. In a separate bowl whisk together oil, sugar, plant-based milk, vanilla for 2 minutes. Then gradually add dry mixture to wet ingredients in small batches. Mix gently. At the end, add orange juice mix till incorporated. Pour the batter into a greased tin and bake at 180 degrees for 25- 30 minutes or until done. Let the cake cool completely.
For icing: Just mix icing sugar, vanilla and plant-based milk one spoon at a time till smooth & runny.
Pour this icing over cake. Let it set partially, then add a big dollop of orange marmalade in the centre, top it with assorted dried candied fruits and crushed nuts. Sprinkle some crushed almonds and walnuts along with colourful sprinkles. Line cherries at the bottom rim of cake and it's done.
5. Cream Cheese Christmas tree served with Maple Glazed Carrots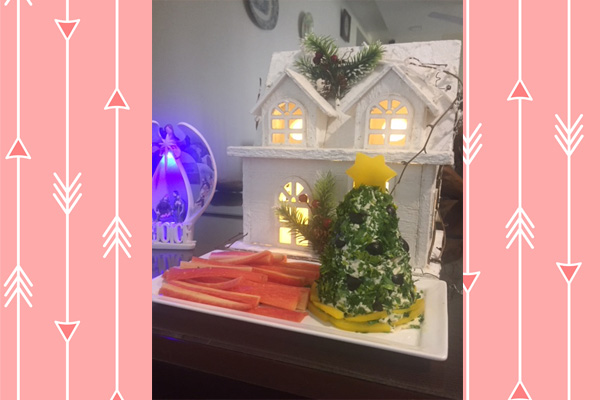 Image Courtesy Mahafrine Powell
It's almost holiday season and you want to delight your friends and family with some fancy yet easy to make Vegan food. Here's a good old cheesy dip that is an excellent conversation starter by Mahafrine Powell.
Ingredients:
Vegan cheese- base ingredients:
Cashew nuts: 1 cup
Almonds blanched:1/2 cup
Nutritional yeast: 5 tablespoons
Lemon juice: 3 tablespoons
Garlic cloves: 2 medium sized
Himalayan rock salt: to taste
Black pepper crushed: 1 teaspoon
Dijon mustard: 1 teaspoon
Dried oregano: 1/2 teaspoon
Olive oil: 1 tablespoon
Agar agar powder: 2 teaspoons
For decorating:
Mixed herbs- Handful of parsley, chives very finely chopped
Olives, bell pepper, dried cranberries for the decoration of the tree.
For Maple Glazed Carrots:
Carrots cut lengthwise to look like logs.
2 tablespoons maple syrup
1 teaspoon balsamic vinegar glaze
Method:
For carrot logs:
In a pan heat a teaspoon of oil. Stir-fry the carrots for a minute and the maple syrup and stir them till they are evenly coated. Now stir in the balsamic vinegar glaze.
For X'mas tree cheese dip:
Blend all the ingredients except the agar-agar powder to a smooth paste. In a pan mix 1 cup water and agar powder with a whisk and put it on a slow flame. Add the cashew almond mixture and keep stirring well till it gets thick enough to take shape in a mold. Put this mixture into a conical piping bag or alternatively you could make a conical shape with parchment paper. Let it cool in an upright position and refrigerator it overnight. When you are ready to serve, finely chop the greens and transfer them onto a parchment paper. Spread the greens evenly over the paper. Now very gently roll the shaped tree onto the greens so as to evenly coat it. Place it on a tray. Now use your imagination to decorate the tree.
6. 4 Ingredient No churn Avocado Nice Cream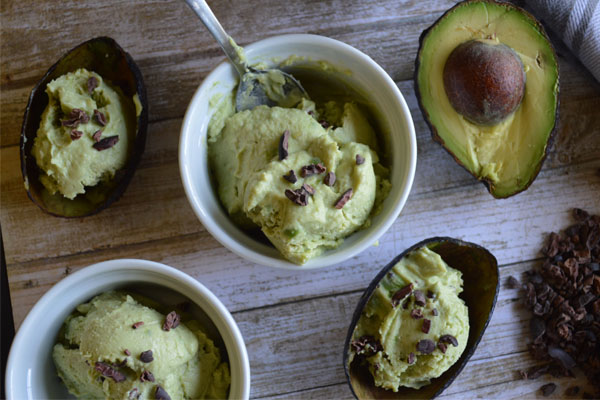 Image Courtesy Ranjani KP
Avocado is typically associated with guacamole and with toasts. More recently you can't help escape the internet's obsession with pixelated knife cuts and all forms of shapes and patterns added to avocados. But, did you know that the creaminess of the avocado acts great for desserts? This simple 4 ingredient no churn nice cream by Ranjani KP is perfect for Christmas.
Ingredients:
2 ripe Avocados
1 cup whipping coconut milk or regular can of coconut milk (do not use light or thin one)
1/3rd cup agave nectar or 1/3rd cup maple syrup
Juice of 1 lime
Cacao nibs or any other vegan toppings of your choice (optional)
Pre-prep tips:
Ensure that the avocados are in room temperature.
Store the can of coconut milk in the fridge over-night.
While opening the can of coconut milk, keep it upside down and open to ensure that the cream is all settled at the bottom of the can. You can use some of the juice to grind the avocados. Remove the rest of the juice and use the cream.
Method:
Cut the avocados and add them to a mixer with the juice of 1 lime. To this, add 3 tablespoons of the coconut juice from the can of coconut milk (see prep-tip 3 for how to open the can to remove the juice). Grind this into a smooth paste. In a bowl, pour the coconut cream and whip it on medium speed using a hand-blender for 30 secs to 1 minute. Add the ground avocado paste to the coconut cream. Add 1/3 cup of agave and give it a quick mix using a spatula. Pour this mixture into a bread pan or any pan of your choice and cover it using a cling wrap. Let this freeze for 6 hours. Optional: You can add the zest of lime and cacao nibs as toppings before freezing the nice cream. Thaw the nice cream for 5 mins before scooping it out. For scooping it easily, you can run the ice cream scoop under hot water before using it. Enjoy this nice cream!
7. Mango-coconut medley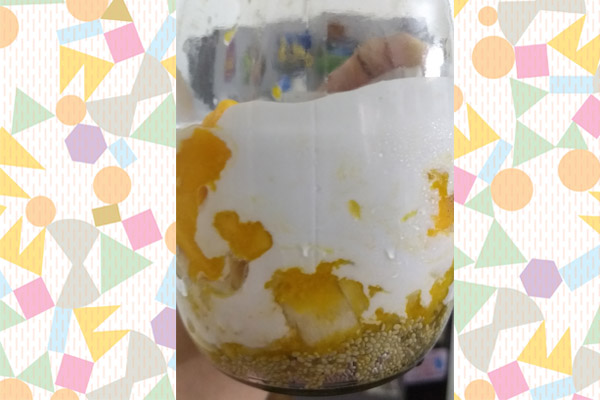 Image Courtesy Smriti Bhargav Raghunandan
The fruit is so versatile – you could add it to your food or gulp it down just like that and the texture is just amazing. This incredible recipe is a creation of Smriti Bhargav Raghunandan
Ingredients:
1 mango
3 tablespoons of chia seeds
half a small carton of coconut milk
some coconut water.
Method:
Mix all the ingredients together, shake the jar well and push it into the refrigerator overnight. The next morning, this multi-mineral packed breakfast in a jar is ready to be served.
8. Whole Roasted Cauliflower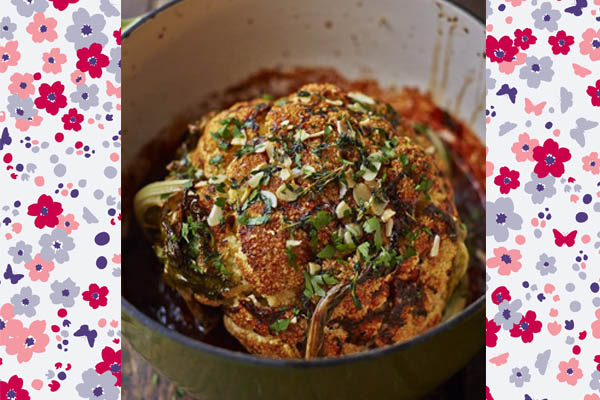 Image Courtesy www.jamieoliver.com
We are in love with this recipe by Jamie Oliver. It would be a wonderful addition to your Christmas dinner and it super easy to make. Let us know if you're making this recipe at home, we'd love to see how you interpreted this whole roasted cauliflower recipe.
9. No-Egg-Nog
Well, it had to be on the list! What's Christmas without egg nog (the vegan one)? This is an uncomplicated and absolutely delicious recipe by Chef Chloe. We haven't tried this no-egg nog recipe yet, but it sounds like it simple enough to make and would taste amazing, try it an tag us on socials!
10. KHEEM PAV
This zero-oil absolutely guilt-free dish works as a great starter for your Christmas dinner. Ready in less than 20 minutes, these can also work as evening snacks.
Check out the recipe here: KheemPav
11. Gingerbread Cookies
Another big part of the Christmas tradition is Gingerbread Cookies! Mouthwatering easy to make vegan cookies by Ilovevegan.com should definitely be on your list this Christmas. It's especially fun to make with the kids, so give this Ginger Bread Cookie recipe a try.
12. Dairy-free coconut and Matcha powder Panna Cotta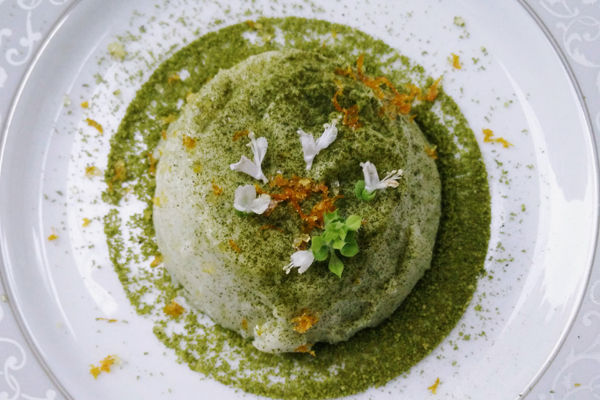 Image courtesy Ajit Bhaskar
This recipe by Ajit Bhaskar is a real crowd pleaser. Coconut paired with Matcha powder in a Panna Cotta, that's a great combination to end a grand dinner. This heavenly dish works great for any occasion.
13. Creamy Mushroom Spinach Bread Bowl
These bread bowls can work perfectly as side dishes for soups. Loaded with creamy mushrooms and spinach, it will surely melt in your mouth. This carb-loaded bread bowl recipe is not for the weight watchers that's for sure.
14. Vegan Sizzler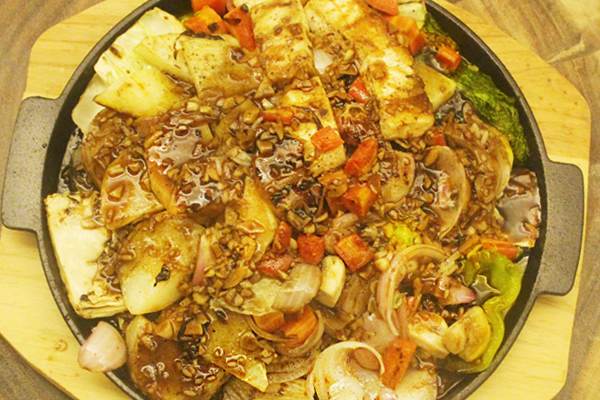 Image Courtesy Mahafrine Powell
Yes, everything that sizzles is good! A perfect meal for one, this vegan sizzler has a generous serving of nutrition and taste. This vegan sizzler recipe is very versatile and you can choose which veggie you'd like to include, we suggest seasonal - which tend to be the freshest.
15. Sweet Potato and Tomato Soup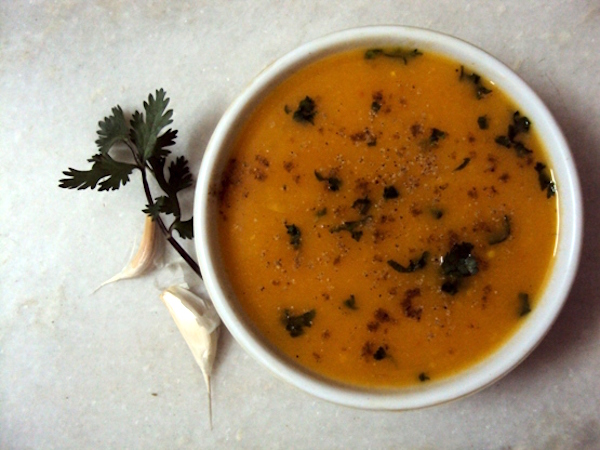 A Soup is the perfect comfort food for winter. This creamy sweet potato and tomato soup recipe with a tangy yet sweet taste will do wonders.
We hope you like this article was helpful and if you are planning a big vegan Chrismas Dinner or potluck, make sure you tag us in your pictures - we'd love to see what amazing creations you've come up with. Happy eating and seasons greetings!
Like this?
Read: Popsicles that Beat the Indian Summer Heat!
Read more: 12 Vegan Sweets Vendors you can Order from this Diwali
AUTHOR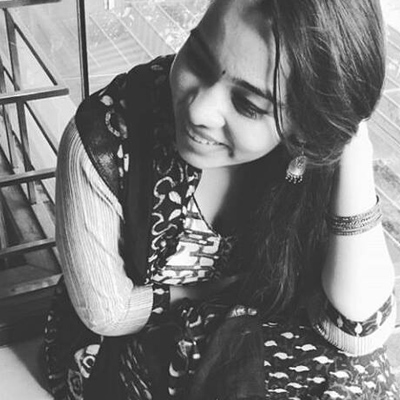 trending
Be a Vegan First Informer
Send us buzzworthy news and updates