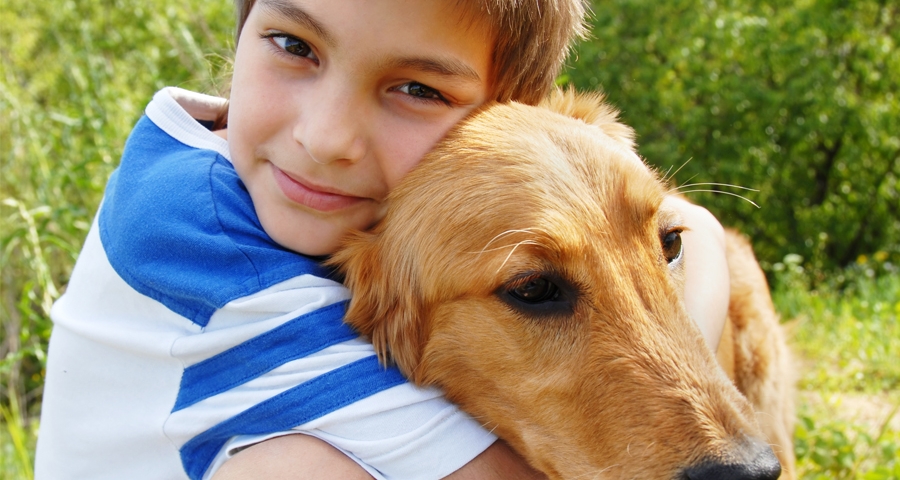 5 Reasons Animal Assisted Therapy Works Miracles for Kids
The end-of-break bell rings and a gang of children come rushing into the therapy room…."Mam, me me mee"…"Mam, it's been a week since I met him…"This is cheating Mam, you never call me"…
They are eager to spend time with Dr.Dog….
After which miracles unfold…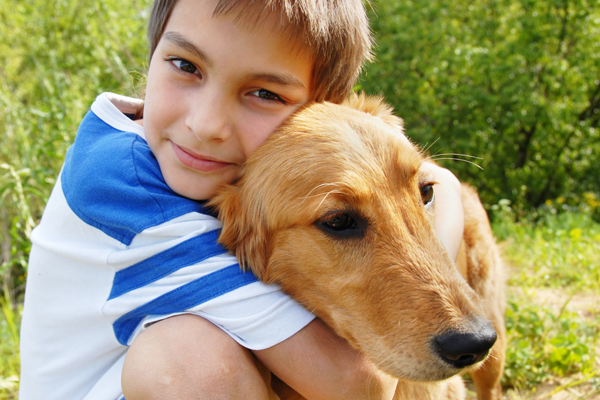 Animal Assisted Therapy is the involvement of an animal as part of treatment to address a therapeutic goal. In everyday terms, remember how your workplace stress disappeared the moment your four-legged friend greeted you at home? How you get a sense of peace when you are surrounded by nothing but lush greenery? How your pet is always there by your side no matter what? The reason for this is the inherent bond between humans and nature, more of which will be explained further on.
Animal Assisted Therapy is gaining popularity in many parts of the world as an adjunctive mode of therapy. This field is still sowing its seeds in India and I feel privileged to be a part of it. It's been two wonderful years working with a canine co-therapist to address the needs of special children, children from broken homes and young adults with emotional problems. Though an innumerable number of reasons have been given in an attempt to explain success stories in Animal Assisted Therapy, there is always a black hole of bewilderment, which as I prefer to call it a miracle.
Here are five of the many reasons why Animal Assisted Therapy does inexplicable miracles with children!
1. Animals provide unconditional love and are non-judgmental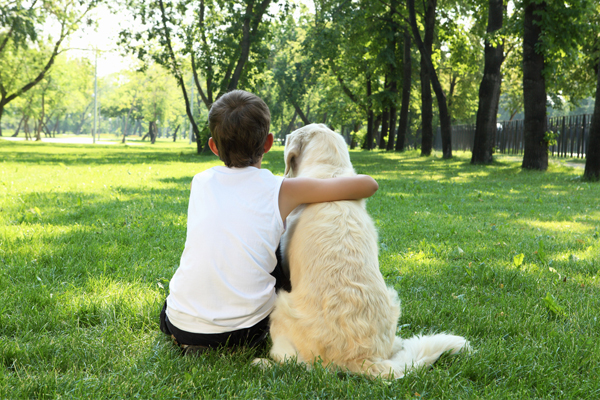 Animals are a source of unconditional love or unconditional positive regard, as a Psychologist would term it. They are transparent and non-judgmental. The human mind is constantly judging and comparing others based on personal likes and dislikes, stereotypes, expectations and so on. An animal treats you the same regardless of who and how you are. In the real world, a child who stutters is never given an opportunity to read out a story or even complete a sentence. The human audience is always trying to point out the mistakes and thus interrupting the child, not realising the effect this will have on his self-confidence and self-esteem. How is the child ever going to learn to read if the opportunity is constantly denied? The canine co-therapist showers the child with love, woofs, wags and is 'all ears' to the stories being read to him.
The miracle: There was an instance when a child who once stuttered, after this sort of therapy - enrolled himself in a theatre performance and left the audience in awe when he spoke without the stutter and with confidence.
2. The inherent human nature bond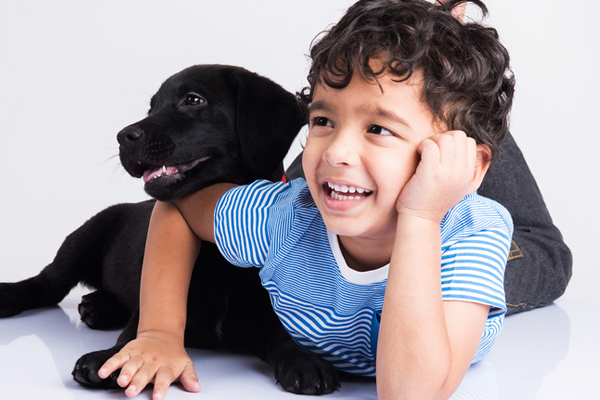 There exists an inherent bond between man and nature. Owing to safety issues and increased concern, current day parents often prefer to keep their children indoors causing "nature deficit disorder", further leading to behavioural issues, lack of physical activity and limited respect to their surroundings. The presence of an animal always triggers a child's instinct to interact with it and they automatically gravitate towards the love. This instinct to connect is naturally sparked in the presence of an animal. It is not surprising to see psychiatrists prescribe pets for their clients to combat loneliness, stress, inactivity and emotional problems. This bond has taught children to form trust, grow socially and emotionally and the understand acceptance.
3. The link between improved physiological health and animal interaction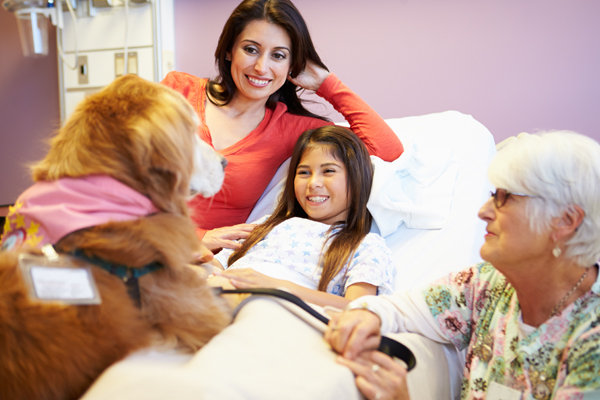 Research and studies have shown intriguing connections between human health and animal interactions. Blood pressure, stress and anxiety levels gradually shoot down in the presence of an animal. Anxiety is linked to anticipation and there is absolutely no anticipation when you're left with four-legged friends. They also help combat childhood obesity by increasing physical mobility. After all, who doesn't love some outdoor play with a dog? Furthermore, they not only improve a child's mood but are also known to dull down the feeling of pain! Constant interaction with animals maintains a relaxed bodily state which blocks the transmission of pain sensations.
4. Learning to live in the "here and now"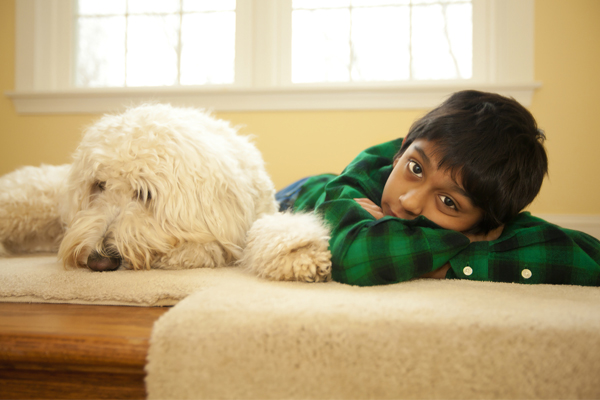 Animals have no qualms about the past or the future. They live in the moment. When children come in for therapy, they start appreciating the present moment as well. This is something I often hear the children telling my canine co-therapist- "Heyy! Mam was scolding me…. But now that you're here, let me make you something….".
5. The child's interest and willingness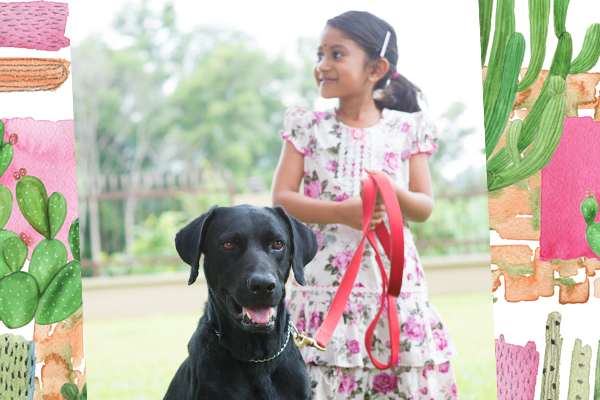 The power of interest drives the mechanism to change and learn. Who wouldn't want to spend time with a furry friend in school? The children hardly realise that their fine motor skills are being worked on when they hold a comb to brush the dog, that their oral motor skills are exercised when they sing to him or that petting him provides tactile gratifications.
Each child is different and so is each session. One day, a child might be walking with Dr.Dog learning gait and balance - then there are those days when a group of children are dramatically sharing a memorable experience with him. I think Animal Assisted Therapy is best summarised by the quote from Ben Williams:
"There is no better psychiatrist in the world like a puppy licking your face."
If you like this article:
Read: 7 step rescue regime for stray dogs
Read More: Are you meeting your nutrition values on a vegan diet
AUTHOR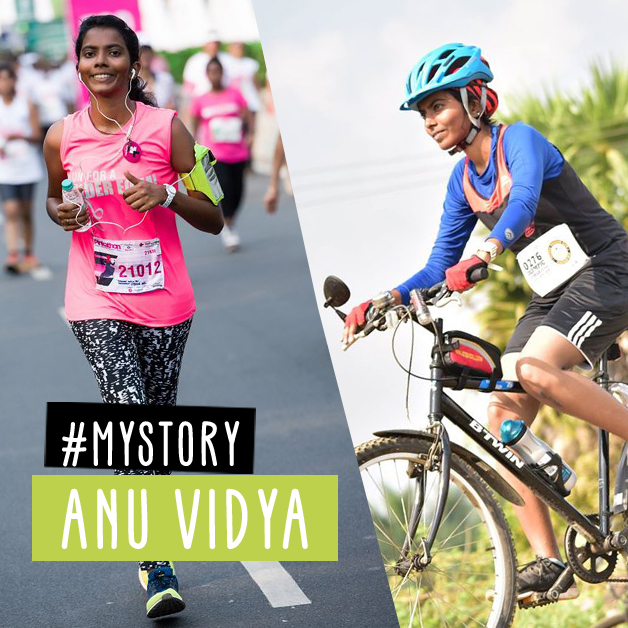 trending
Be a Vegan First Informer
Send us buzzworthy news and updates
related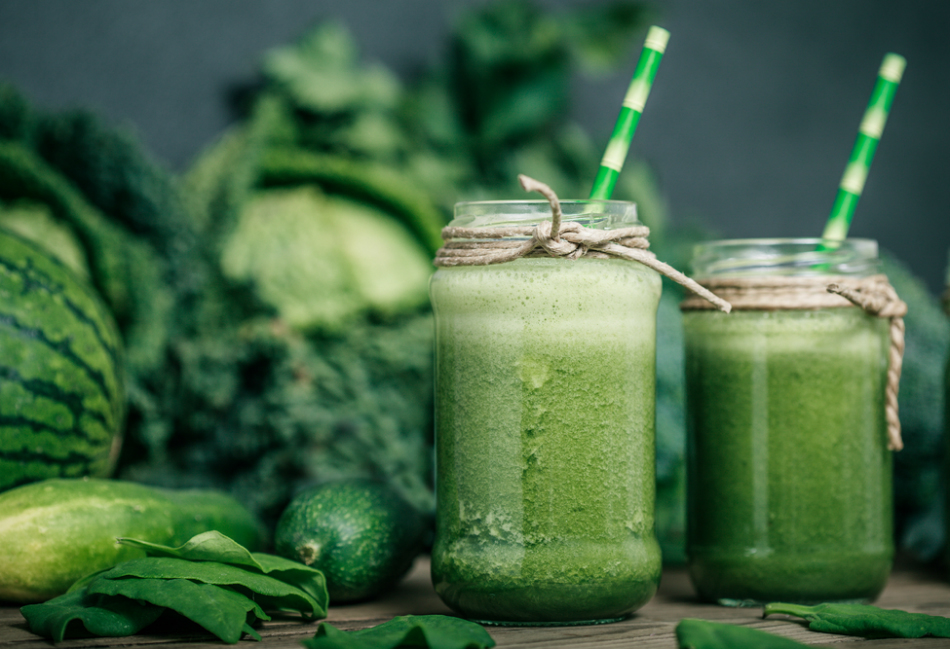 10 Greens That Actually Help Your Body With Detoxification!
1.2 K