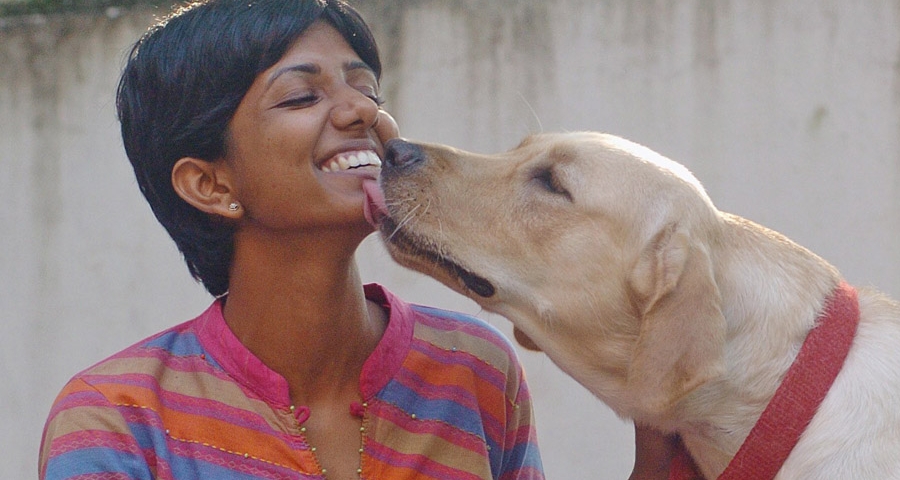 8 Facts about Communicating with Animals
Ever wonder how to communicate your feeling to your pets, or even better, ever wondered what they were trying to tell you? Well if you're an animal lover you've probably figured out a way to talk with your furry one, however there is a way to truly connect with your animal. We spoke with Rohini Fernandes and Poonam, who are Animal Communicators to get more details on whats the best way to interact with the animals in our lives. Here is what they had to say.
1. Reiki is the best tool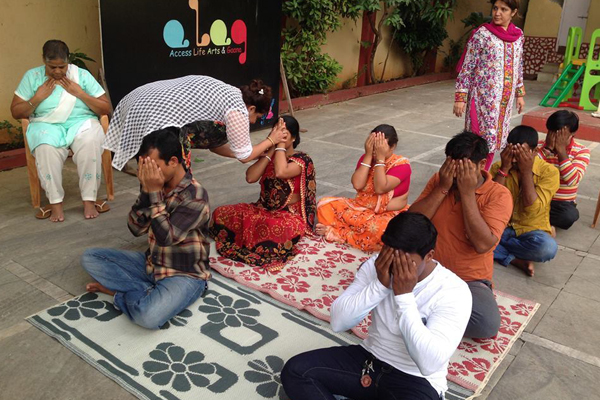 The most effective way to communicate, according to Rohini and Poonam is through the ancient practice of Reiki. The word Reiki is made up of two Japanese words - Rei which means 'God's Wisdom or the Higher Power' and Ki which is 'Universal life force energy.' Reiki means 'spiritually guided life force energy.' This has on many occasions helped strengthen the bond between pet parents and their animals.
It is a natural, scientific technique of energizing, healing, self-improvement that all can use from the age group of 4 onwards (our youngest participant). It is based on the principle that the therapist/participant can channel energy into one self or to another by means of touch; to activate or restore physical, emotional and spiritual well-being.
2. Animals Send out positive vibes all the time!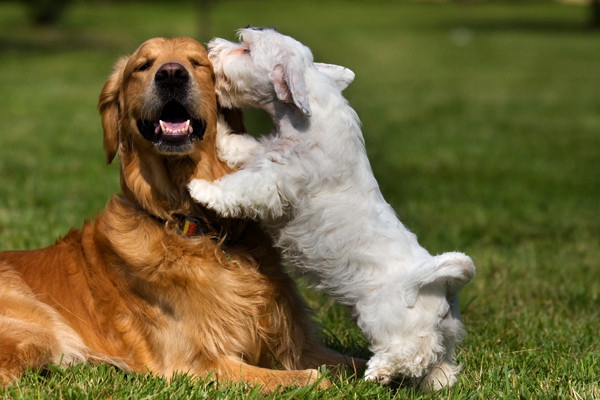 Animals themselves are Reiki providers to human fraternity. In their quiet way, they spread the life force energy of loyalty, unconditional love, healing, being guides to children, senior citizens and disabled people.
When humans learn reiki, it creates an amazing bond in understanding the animal and its preferences especially during times of sickness: healing and nursing the animal to health.
It is heartening to observe and experience the joy on the animal's face when they receive Reiki.
It vitalizes the animal and the human bringing forth love in their companionship.
3. You can figure out What's bothering your pet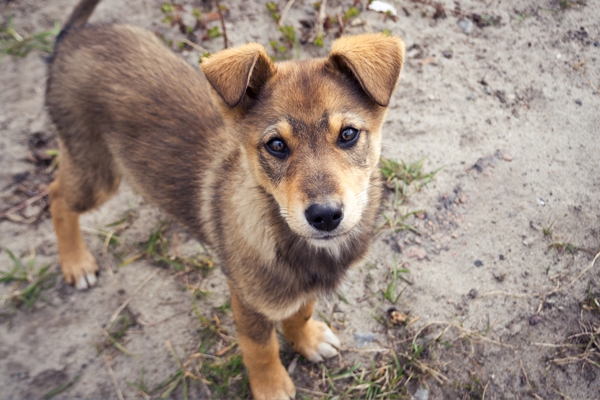 With Animal Communication, the goal is to create a dialog between the communicator and the animal: to listen to what the animal has to say as well as sharing information with the animal.
Animal communicators then pass on this information, to the animal's human companion about issues that may be going on; by clarifying issues that are confusing or unknown for example unknown behaviour problems, the dying process or feeling towards lost animals.
You do not need to know what the animal's problem is, Reiki will go to the source bringing about balance and healing on all levels.

4. It's exciting to see your pet's reactions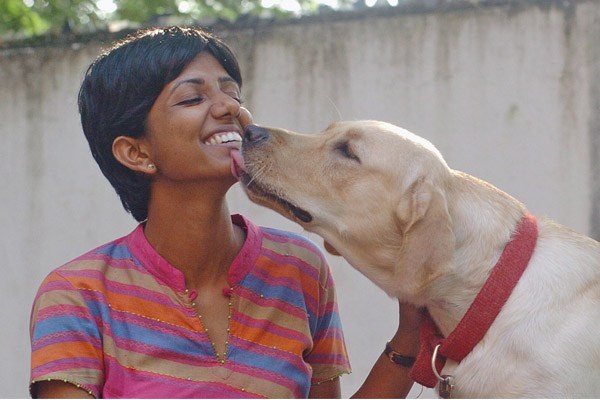 Each animal may respond to the reiki energy differently. Some may act indifferent, others may keep staring at you, some may love to lie down next to you or may even move away and sleep. We had a dog guide us during her Reiki treatment and she would show us which body parts of hers needed reiki by adjusting her body in various ways.
We even had a 9 year old dog suffering from a lot of health problems (damaged liver, arthritis, heart complications) receive reiki in our workshop. She was so receptive to the treatment and cuddled up close to the people giving her reiki. She would even raise her paw for us to give reiki to her heart chakra and roll over to the other side when we had completed giving reiki to one side of her body. She went into a deep sleep after this and woke up all refreshed and energized.
5. We're all Connected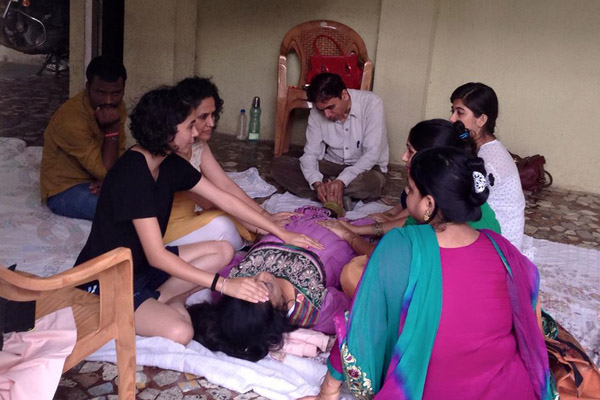 We all have our bond with the plant and animal kingdom. We sense this bond especially when we are surrounded by nature or our pets and then we feel at peace. Once we develop this bond our relationship with our pets becomes more real and fulfilling. The best way to strengthen this bond with our pets is through communication.
All beings have the ability to telepathically communicate with one another. e.g. when you are thinking about a friend who then suddenly calls. You have connected with one another on an energetic, telepathic level.
Your animals want to communicate with you all the time and connecting with them is easier than you think!

6. It's great to get answers from your Furry ones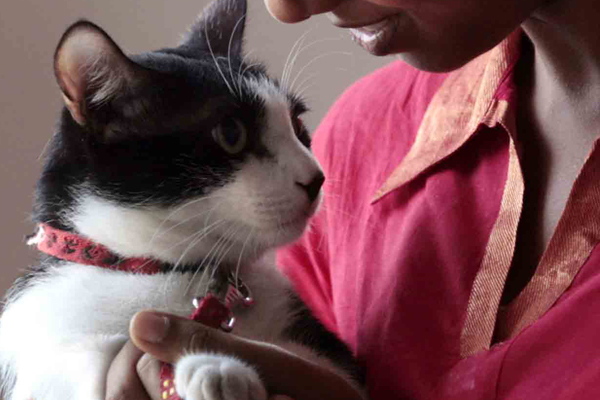 People attend our workshops for several reasons. Some want to gain clarity about an animal's feelings/needs/desires/thoughts. They want direct answers from the animal especially with regard to resolving specific behaviour issues like anxiety, aggression, nervousness etc. This is extremely important in multi-animal households as families can understand the dynamics and create harmony among their pets. Some people also want to help a pet who is not well or recovering from a trauma.
There are people who want to connect to pets that have passed away and talking to their pets can tremendously help in the grieving process and bring closure.
A client contacted us regarding her 10 year old dog who had eaten some of her medicines and passed away. When we connected with her pet, he said he was getting old and weak and would not have lived too long. The moment we gave the client this message it bought about a lot of healing for her and her family and they were better able to cope up with the grief of losing their beloved fur baby.
7. Learning Unconditional Love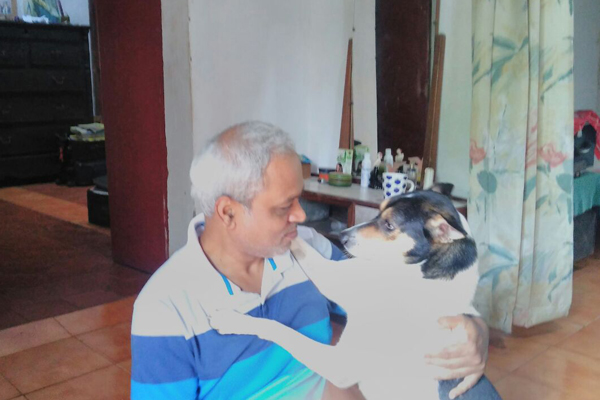 Animals help to alleviate loneliness and anxiety in people. They are very good listeners. This makes a person feel loved and wanted which in turn improves their general wellbeing. This indicates a true, mutual human-animal bond. Animals don't care how a person looks or what they say and this makes people feel fully accepted without the fear of rejection.
8. Animals come into our life for a reason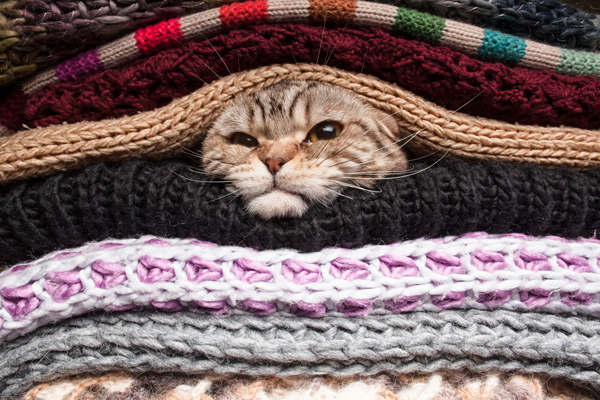 Animals always come into our lives for a reason and are they stay with us for a lifetime of memories. We might think that we have paid money and chosen a pet. The truth is both of us have chosen each other. They come into our home and family to teach us something, to protect us, to heal us, to bless us, to complete something with us.
Mostly they are our soul connection who has taken an animal form.
There are many, who don't understand the power of Reiki and ability this energy has on our lives whether we know it or not. Poonam's story about her dog Sweetie could be seen as coincidence, but in reality it's all about how this life force energy provides for all by connecting the dots. Here is her touching story.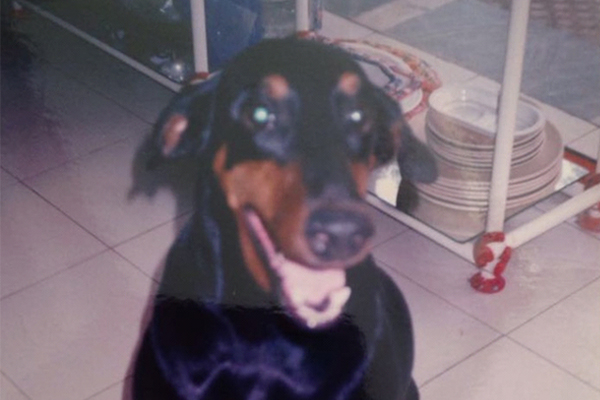 This article is also a tribute to our Dog 'Sweetie' who came to us in 1998 in a reiki workshop. She was an energy dog. This is a true story of our animal called Sweetie. In 1998 we had declared a Reiki Workshop in Dadar. Two weeks before the workshop; our house had this smell as if a dog was coming home. I had never had pets and had no interest in keeping a dog and taking care of it and its responsibilities; I had a discussion of what I had sensed telepathically, with my partner who used to keep pets, inquiring if he was thinking of keeping another pet. He said No. In the midst of the Reiki workshop, a lady all of a sudden blurted "I have a Doberman breed who is one year 8 months and I cannot keep her anymore. Will you take her?" I said No. The two day workshop got completed beautifully and the outburst was forgotten.
After the completion of the workshop we went back home. At 1am in the night we heard a knock on the door. On opening the door we saw a dog walk into the house with the lady who had completed her Reiki workshop. Before we could say anything she left the dog in our house and rushed back into the car. Sitting there wondering what happened all of a sudden, angry at how things were happening and making no sense of the situation - we were straddled with a one year, 8 month Doberman. We decided to return her in the morning, and went back to restless sleep. Almost intuitively, the next day Sweetie the Doberman became part of our family. Our 12 year young son named her 'Sweetie S Doberwoman'. Sweetie stayed with us for 9 years!
"Dearest Lovable Sweetie
Where ever you are
In whichever Form
I Thank you for lovingly looking after our Son and Being a Mother to Him.
We miss you every day and every moment of our life.
Miss you in all our workshops and in all the places you stayed with us.
All remember your teachings of Unconditional Love.
You taught all kids not to fear animals.
And was a Guide to Many.
I remember how you used to sit at the shops
The most elegant and lovable Doberwoman I ever met
Never a collar or a chain on you
Nothing to Bind you and yet you were
Freedom with Responsibility
Walking and playing with all children.
You hurt no one, you bit no one
You broke the myth
Dogs have one master
You were the Master
To All of Us.
I carry this strong feeling
You will come back into our Lives once again.
I apologies for all misdemeanours; and ask your soul Forgiveness.
I never knew how to look after an animal before, you entered our lives
And acknowledge you for giving me an opportunity to do so.
If you are interested in learning Reiki and communicating with your pets then catch their workshop this July in Mumbai.
It's a 3 day workshop from the 28th to 30th of July, which teaches you all about Human Reiki, Animal Reiki and Animal Communication.
For More information and to register, click HERE
Like this?
Read: 5 Reasons Animal Assisted Therapy Works Miracles for Kids
Read More: Not all Animal Lovers are Vegan
AUTHOR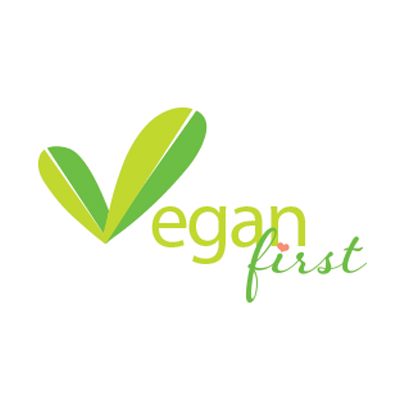 trending
Be a Vegan First Informer
Send us buzzworthy news and updates
related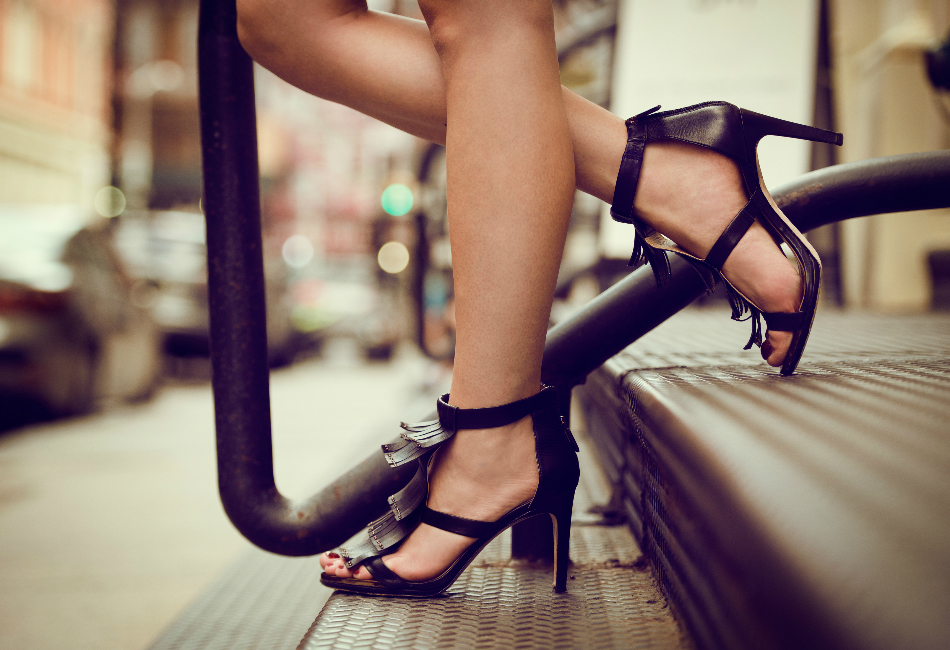 #VeganStories: My Love For Animals Took Over My Love For Shoes!
1.2 K