8 Reasons to Visit Enerjuvate Studios in Bengaluru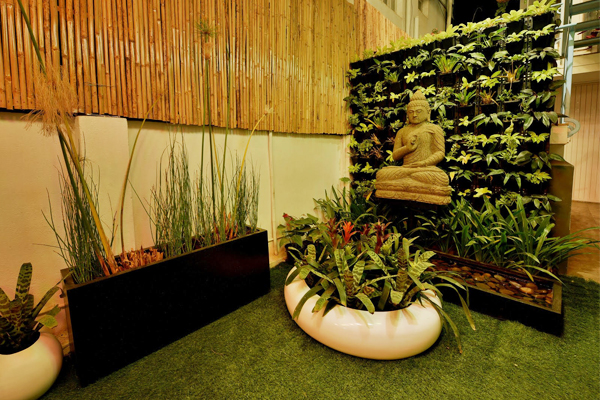 In the mood for a little shopping, some exercise, maybe some meditation or just hungry for delicious food? Well at Enerjuvate Studios you can do all of that. This gem of a place in Bengaluru is a delight for vegans and people who love living a healthy lifestyle. Still don't believe us – here are 8 reasons to visit the quaint Enerjuvate Studios.
1. Aerial Yoga / Kalari Payattu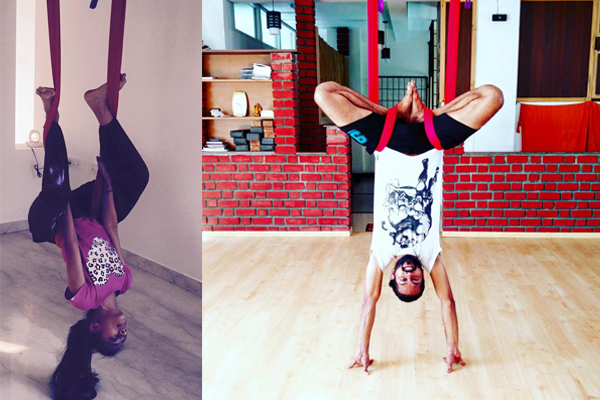 Step-up your fitness game by trying out aerial yoga or the traditional south Indian martial arts called Kalari Payattu. Enerjuvate has experienced trainers that specialise in these programs, so if you're feeling bold and want to try something new, then don't miss these work-outs.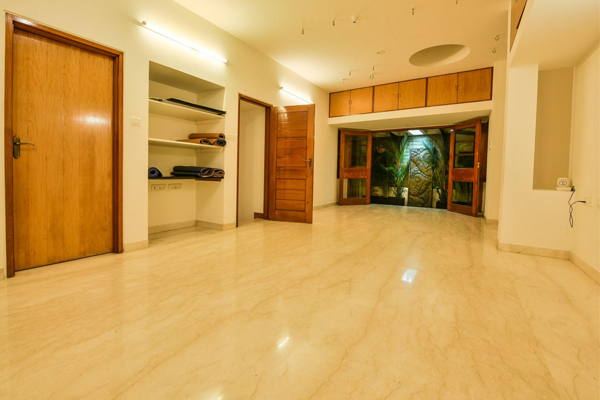 Enerjuvate also offers other programs such as dance classes, fitness discourses, Zumba, NLP courses etc. Check out their FB pages for all the latest updates.
2. Activities for Kids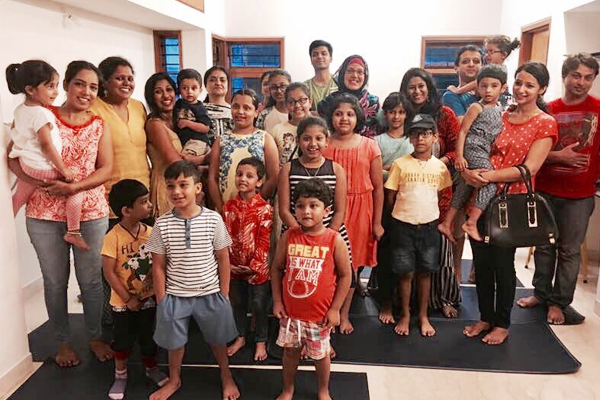 Summer holidays and weekends are no longer boring when you can enrol kids at the many workshops and activities at Enerjuvate. Storytelling, kid's yoga and NLP workshops will keep your child engaged, motivated and happy.
3. The Café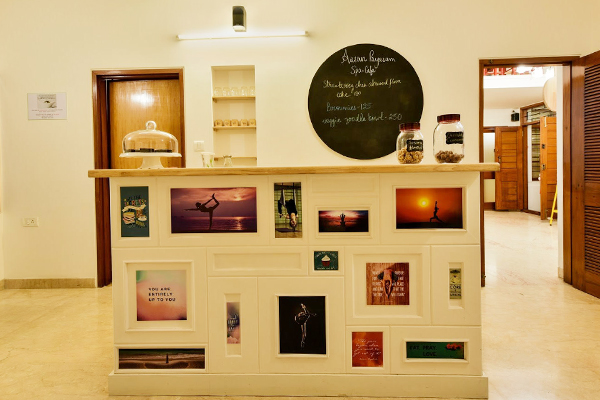 Aasan – Payasam, the spa café is just as tranquil as the name sounds. Dishing out an eclectic mix of vegan, gluten free and local food, step in to be satiated. Perfect for a first date, or bring all your ladies for a kitty party.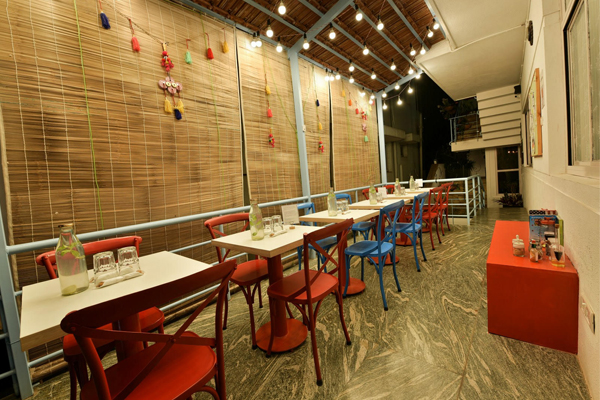 4. The Yummy Vegan food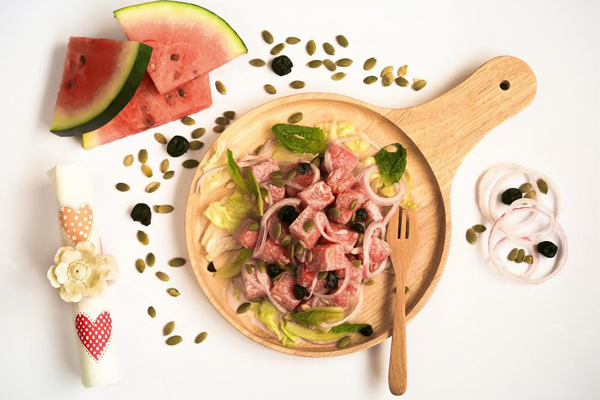 There are many options on the menu, but we're a little biased towards the vegan food. We can't wait to get our hands on the scrambled tofu Thai wraps, and in this heat, any of their thirst-quenching smoothies will do!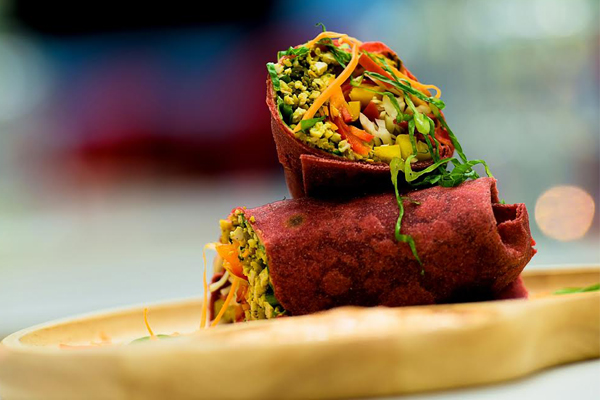 5. Their clearly marked menu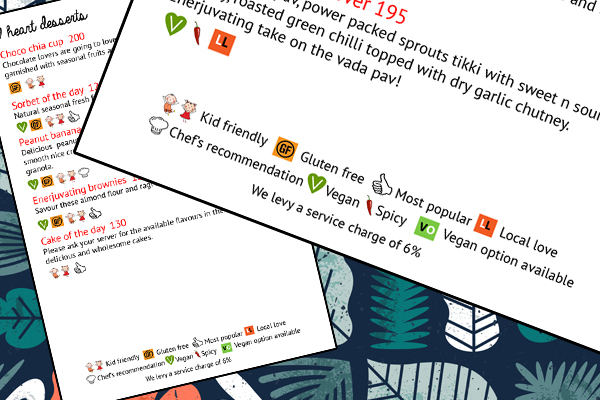 We at VF get a little excited every time we see the vegan symbol on a menu, and this one is exceptional. Every page has the vegan sign and there are so many refreshing food options to try. Hassel free and yummy, what more can you ask for?
6. The #HEP store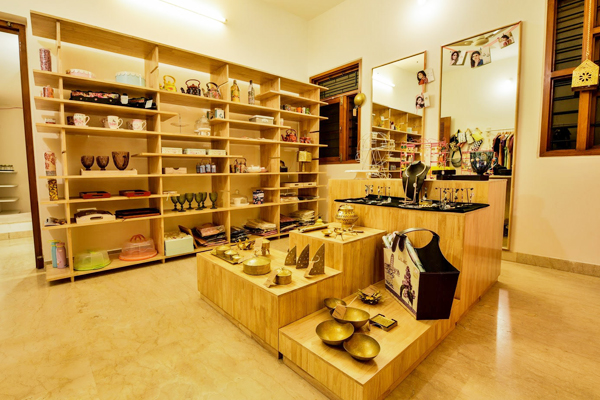 You never know what new brands you'll discover at their store #HEP. Local designers, eco-friendly products, quirky trinkets, there is a treasure trove of items to soothe your retail therapy soul. Many brands do little pop-up exhibitions here too, so if you're in Bengaluru, keep an eye out.
7. Ambiance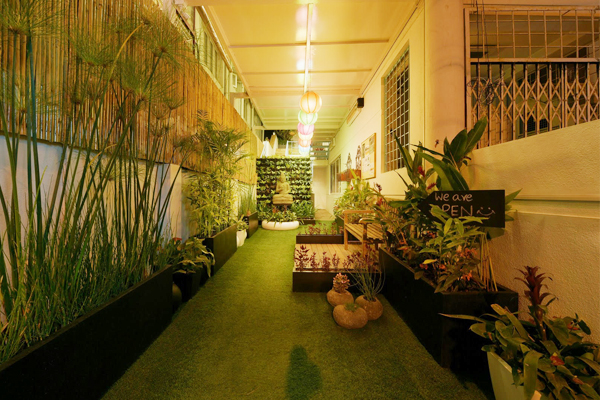 This space is truly an oasis of calm, the owners have brought together a design aesthetic that is contemporary and modern yet vibrant and serene. A lovely balance of colours and décor that immediately revives a tired city-goer.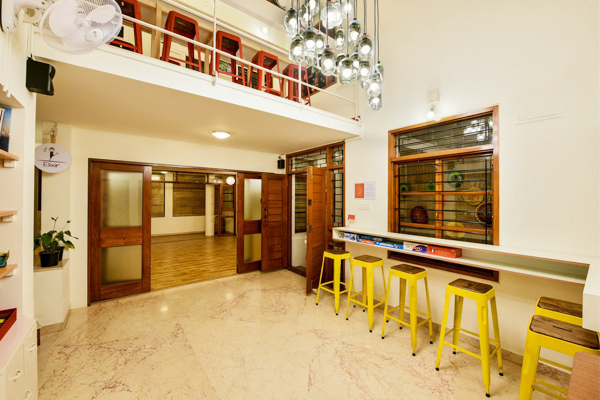 8. Last but not the least, Meet the owners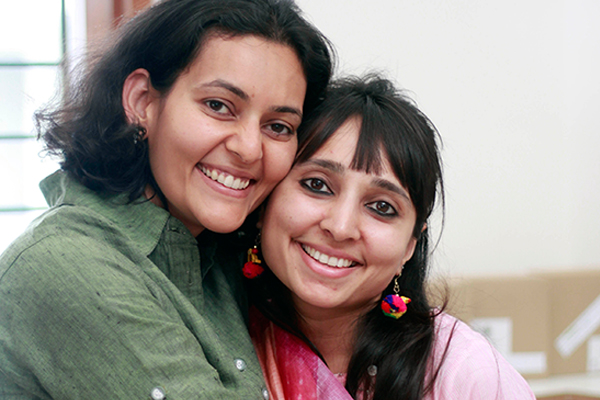 Image courtesy Mind Poppers
The women behind Enerjuvate are really the driving force of this establishment. Staying true to their vision, their studio is a community and not just a place to get a work-out and have a smoothie. Darshana Nahata and Sunayna Hiran have carved a space for themselves in the bustling city of Bengaluru. Wanting to promote health in a way that was fun, fresh, encouraging and nurturing, Enerjuvate goes above and beyond that.
Next time you're in Bengaluru, you have to do a little visit; take a yoga class, grab a meal or just calm your thoughts over a cup of tea – Enerjuvate Studios is the place for you.
Liked this story?
Read: Sante Spa Cuisine Review
Read: Ahimsa the Vegan Cafe
AUTHOR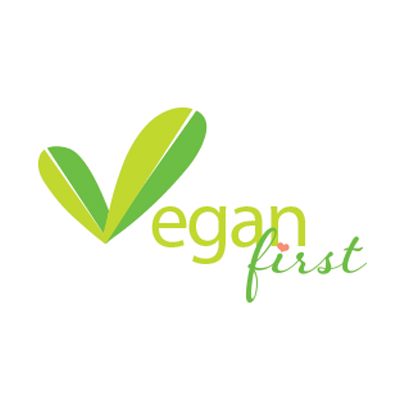 trending
Be a Vegan First Informer
Send us buzzworthy news and updates