A glimpse at the Ahimsa Festival's 100+ Stalls and Events!
The Ahimsa Festival just went through a massive transition from a simple idea to a highly engaging and successful 18-day event. With activities all over Mumbai city, this was the first time the Ahimsa Parmo Dharma Group have organised the Ahimsa Festival on such a huge scale. In the past, the festival was a one-day event which comprised solely of the Ahimsa Café and Mela, which is where vegan brands and restaurants all got together to celebrate Veganism.
This year's event was a giant 18-day extravaganza that aimed to spread the message of Ahimsa and veganism to a wider audience and to bring its community together. This festival would not have been possible without the personal donations and efforts of Atul Doshi, Dr Rupa Shah, Ruchika Chitrabhanu and Reyna Rupani. Their tenacity and constant hard work made the Ahimsa Festival enjoyable and informative to all those who attended. The true success of the Ahimsa Festival lie in the fact that many who attended the various activities are actually taking the pledge to go vegan and to start their vegan transition. In fact, Mr. Atul Doshi just informed us that all six members of his elder brother's family decided to go vegan!
So, if you missed it this year, here are some of the highlights from The Ahimsa festival 2017.
1. Hike to Peb Fort With Kuntal Joisher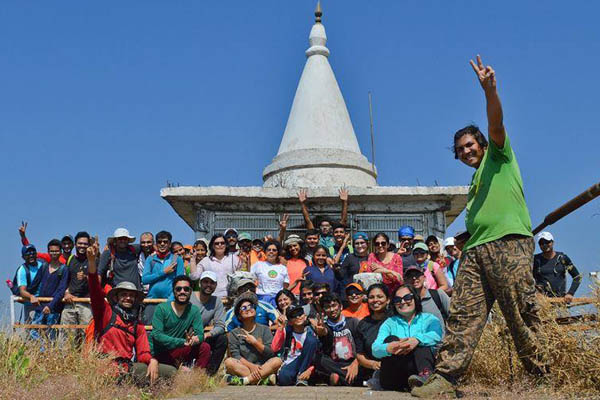 Image courtesy Ahimsa Festival
There were over 50 people who joined the first vegan to summit Mt. Everest, Kuntal Joisher, on a hike to Peb Fort. The turnout proves that you don't have to be a mountaineer to give hiking a chance, but just someone who really loves exploring the outdoors.
2. Always Awesome Salads with Mayavi Khandelwal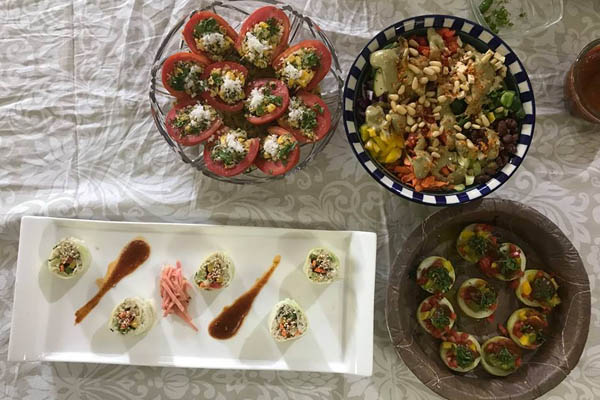 Image Courtesy Bhupesh Shah
Mayavi Khandelwal, founder of My Pure Path held a cooking demo on salads and how to champion them, at her residence. The spread was fantastic, just look at all those yummy dishes! Who knew raw veggies and dressings could taste that good? My Pure Path hosts many of these workshops, make sure you follow them on FB to learn about their upcoming events.
3. Darshni Chheda's Dairy Free Butter Rebranded and Launched at the fest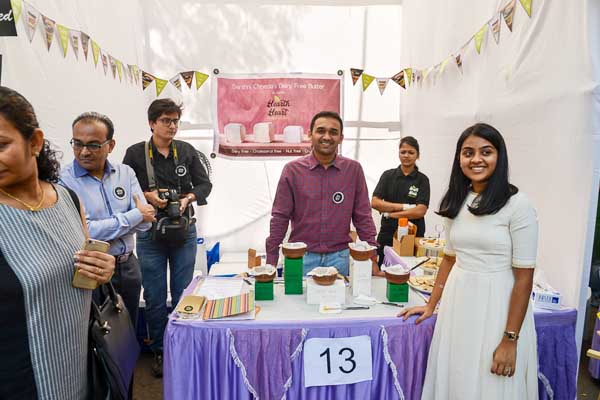 Image courtesy Ahimsa Festival
Darshni Chheda who has been known for her fantastic butter has rebranded and is now known as Hearth & Heart. She even launched a new flavour at the Ahimsa Fest – Pepper. All five flavour - plain, pir piri, garlic and basil - were flying off the shelves and we couldn't be happier for the young female entrepreneur.
4. Fashion meets compassion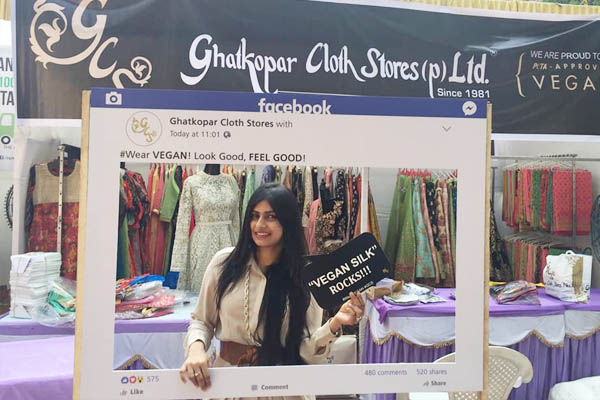 Image courtesy Ghatkopar Cloth Stores
Ghatkopar Cloth Stores had an incredible display with the latest range of ethnic festive outfits that were all gorgeous and perfect for any occasion. This brand is PETA certified vegan, so you can rest assured that no harm was done to any animals in the making of these garments.
5. Meet-ups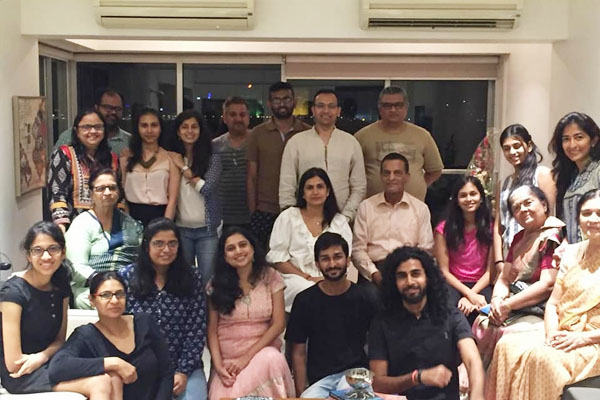 Image Courtesy Ruchika Chitrabhanu
There were many vegan meet-ups all over the city hosted by gracious vegans that wanted to connect with others who share their common philosophy of peace and compassion. These meet-ups were also a great way for many people to try different dishes and share their vegan creations.
6. Dr Rashmi Menon's talk at the Nalanda Foundation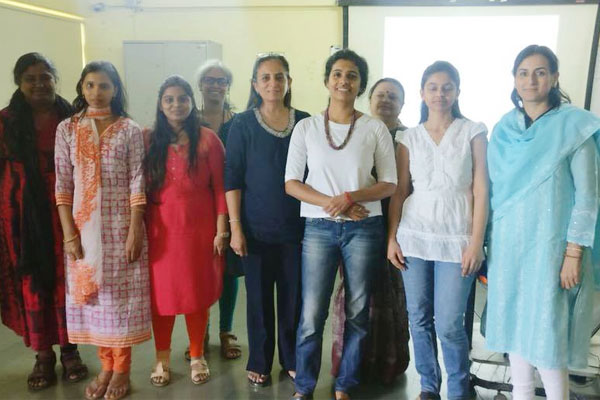 Image Courtesy Dr Rashmi Menon
Two talks were held by Dr Rashmi Menon at the Nalanda Foundation – one for the faculty and one for the students. We love that this was done for both groups - when you empower the teachers and the students with knowledge then positive discussions, un-learning and real progress can take place.
7. ZAR Skin Essentials introduces India's first vegan sheet masks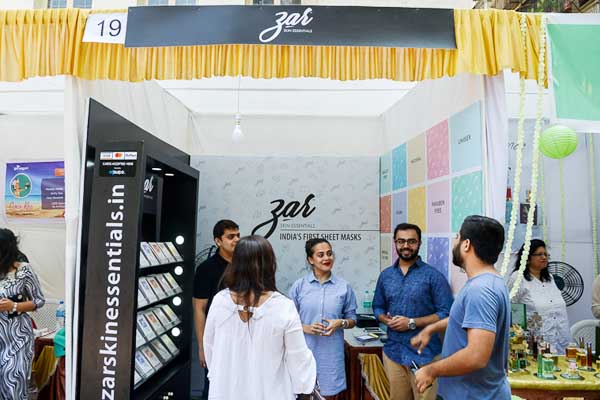 Image courtesy Ahimsa Festival
A brand that grabbed our attention at the Mela was ZAR Skin Essentials, who have launched India's first sheet masks. Apart from the stylish packaging, these products are all natural and offer super hydration, these are on par with any sheet mask out there. The sheet masks must be working because the founder Aditi Vikmsey's skin was glowing and looked fabulous all through the day-long Mela festivities.
8. Outreaches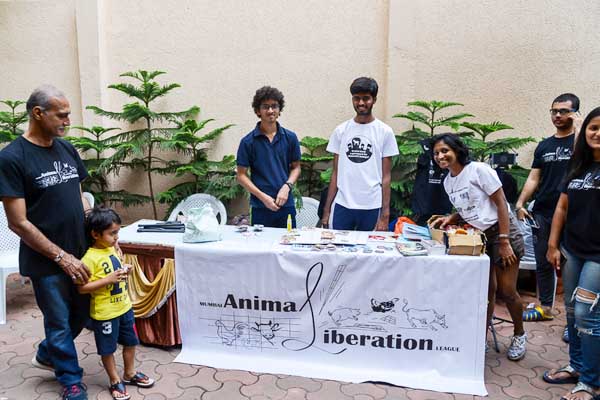 Image courtesy Ahimsa Festival
The main goal of the Ahimsa Festival is to spread the message of peace, compassion and love for all sentient being, especially the animals. Thanks to the young voices and energies from World For All, Mumbai Animal Liberation League, PETA, FIAPO - Living Free, Animal Equality and Vegan Outreach - this became a reality.
9. Ahimsa Recipe Book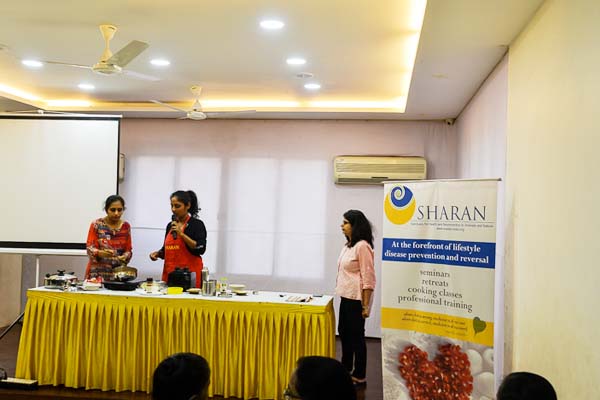 Image courtesy Ahimsa Festival
The recipes that were demonstrated all throughout the festival have been collected and turned into an 80-page book. It comes in handy for anyone who missed the fest. Also, if you're having a hard time getting creative in the kitchen, this book can be a saviour. It will have recipes from (in alphabetical order) Bhavna Kapoor, Chetna Patpatia, Hemali Pasad, Jinal Rathod, Mayavi Khandelwal, Meena Shah, Namrata Shastri, Malvika Amin & Rasna Master, Saroj Choudhury, SHARAN team (Kommal Shah, Shalini Kocha & Capt. Joseph Pinto), Shasvathi Siva and Vinita Contractor.
Price Rs. 150, buy it HERE
10. Cakes at Yummy Vegan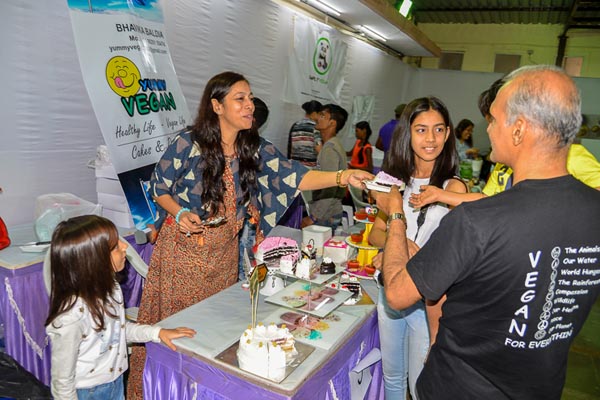 Image courtesy Ahimsa Festival
Bhavika Baldia started Yummy Vegan because her daughter wanted a vegan cake for her birthday but she couldn't get any great tasting options. So, she decided to make her own and since then she hasn't stopped making her delicious baked goods for all to try. The cakes looked fantastic and judging by all the happy smiles on the people's faces we're sure they tasted amazing! You can mail her for order yummyvegan2919@gmail.com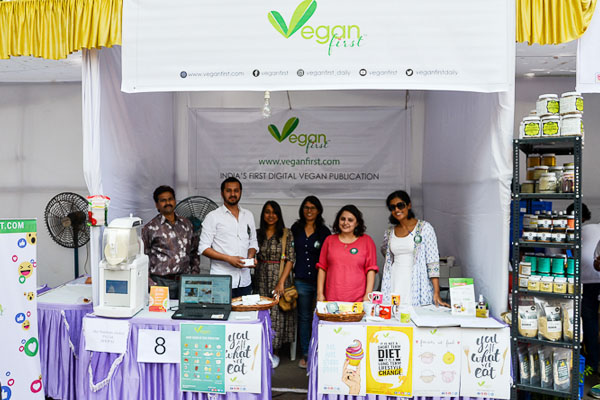 Image courtesy Ahimsa Festival
We're so happy to have been part of the Ahimsa Festival as the official digital media partners. Thanks to all the organisers at Ahimsa Parmo Dharma Group for letting us be part of this amazing event. Also a huge THANK YOU to all the brands, volunteers, celebrities and most of all - conscious humans out there who turned up in the numbers to say HI to us at the Vegan First stall. We love interacting and meeting with all of you!
Like this?
Read: Ahimsa Fest: Mumbai's First Vegan Fest Was A Super Success!
Read more: Video: All the Excitement from the Pune Vegan Fest
AUTHOR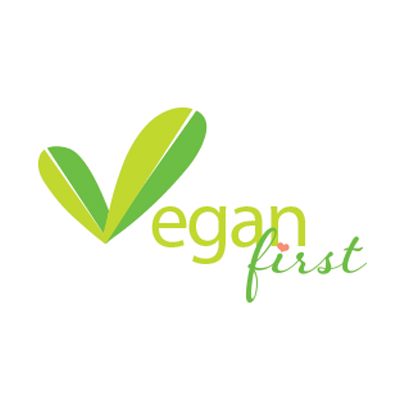 trending
Be a Vegan First Informer
Send us buzzworthy news and updates
related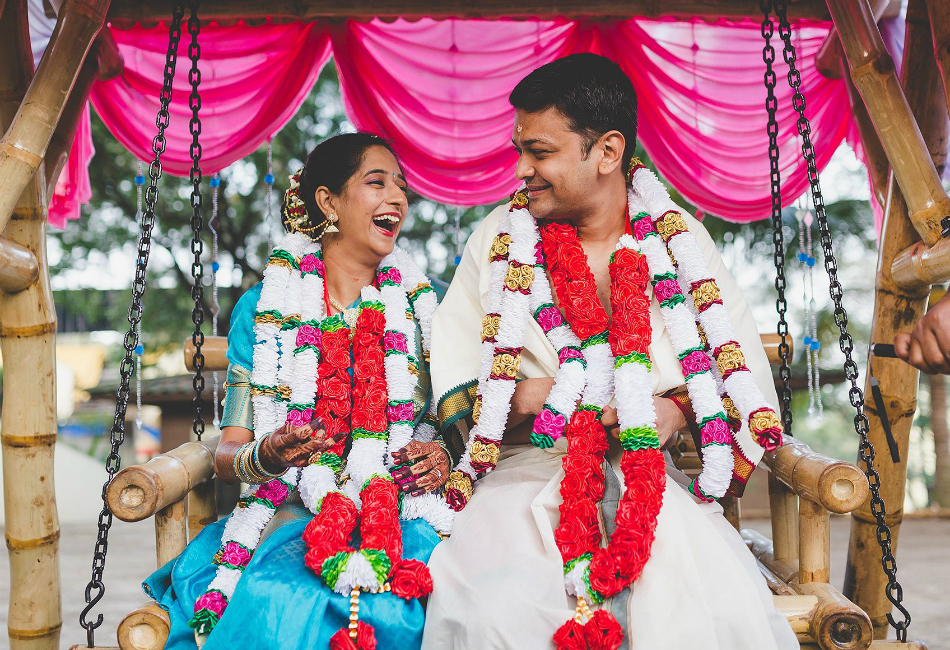 Shasvathi & Karthik's Vegan and Eco-friendly Wedding Will Definitely Inspire You!
3.8 K