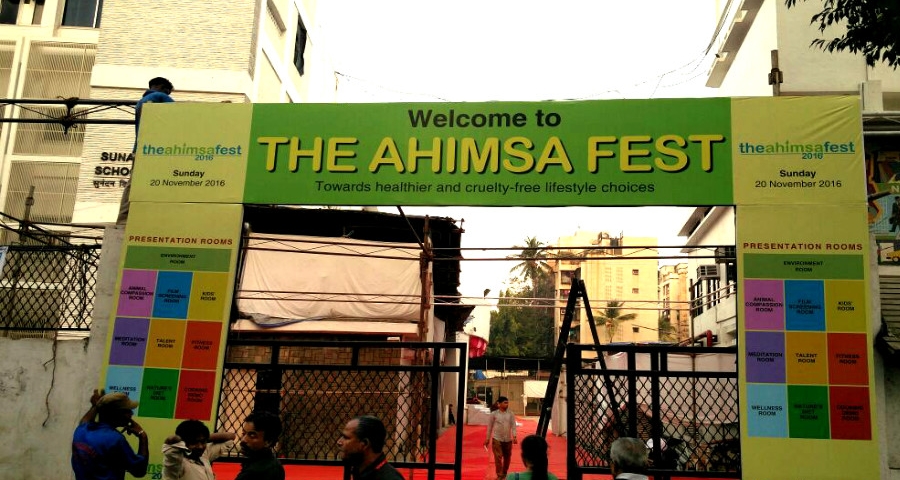 Ahimsa Fest: Mumbai's First Vegan Fest Was A Super Success!
Mumbai is a city where people are always expanding their consciousness and exploring new avenues for sustainable living. The Ahimsa fest which happened on Sunday 20th November at Jashoda Rang Mandir, Juhu had a few thousand visitors walk in right through the day almost till closing time. It was organized by the Ahimsa Parmo Dharma Group whose primary focus is to create awareness about Ahimsa in all spheres of life. Their idea behind spreading the concept of non-violence in transforming our lives is commendable and it was there to see in full force through the different elements we witnessed at the Fest.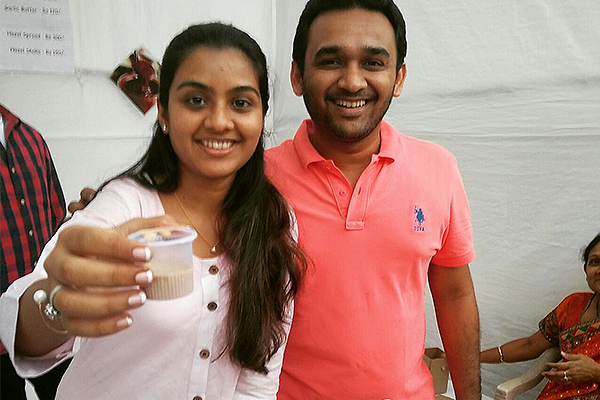 Image Courtesy: Aditya Mehta
They have a core belief that people living in large cities can make appropriate choices towards a more holistic healthy lifestyle. This year the Ahimsa fest brought together fifty to sixty organisations all working towards the same goal. 'Create awareness the fun way' has become their motto.
Unlike normal shopping 'melas' where people come hunt for bargains and make an early exit, here, there were crowds entering with the idea of networking. People of various lifestyle choices were brought together to participate in an initiative promoting ethical and healthy living. From ethical vegans to non vegetarians, animal lovers and health enthusiasts, it was interesting to see a mix of various people. The Fest highlighted fashion shows, concerts, stalls with vegan food and bakes, cosmetics, clothing, food supplements and even services which provide financial support to ethical businesses.
The atmosphere at Jashoda Rang Mandir was animal friendly with neutered cats and dogs running around and pampered by passersby.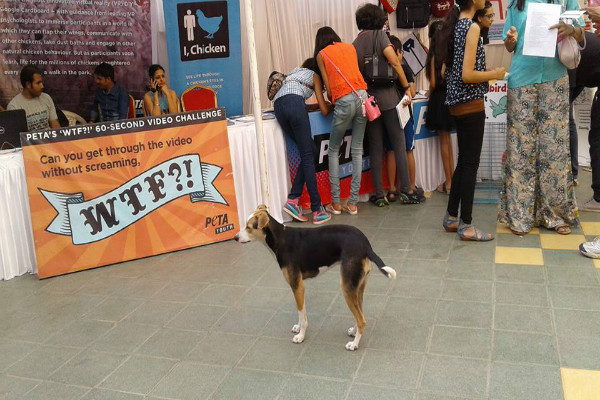 Image Courtesy: Nandini Kulkarni
Ingrid Newkirk the founder of PETA was one of the speakers whose talk moved people to tears. She also encouraged children to experience, at least momentarily, the anguish and terror faced by animals.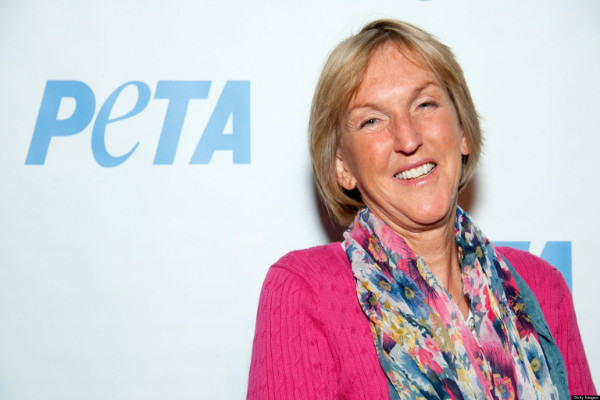 Image Courtesy: Ahimsa Fest
Volunteers from SHARAN were dispensing buttermilk or 'chaas' as it is popularly known in Mumbai made entirely from peanut curd. It was yummy, cooling and soothing, perfect for people who have been diagnosed as lactose allergic or have been told to stay off dairy for medical reasons.
Meet Bela Gupta who runs a catering service where she provides daily tiffin and also does larger parties. Her clientele is entirely vegetarian and she uses only Himalayan sea salt and organic sugar. White sugar is a forbidden word. But she has clients happily willing to abide by her rules.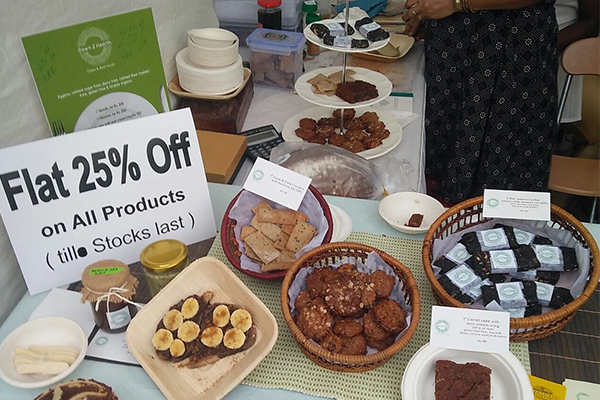 Image Courtesy : Aditya Mehta
Birdsong Café Mumbai may not be a fully vegan café but constant innovations by their chefs ensure the vegans are quite spoiled for choice. Chocolate cakes, pita pockets risotto with vegan cheese had the crowds queuing up right through the day.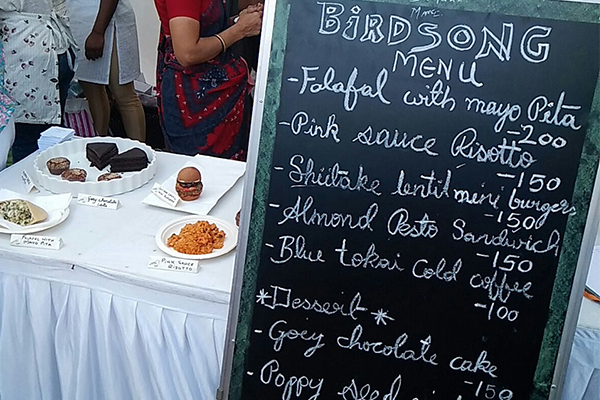 Image Courtesy: Aditya Mehta
The plant based milks were a large attraction. Buttermilk made from coconut curd reasonably priced at Rs 10 a glass brought relief from the afternoon heat.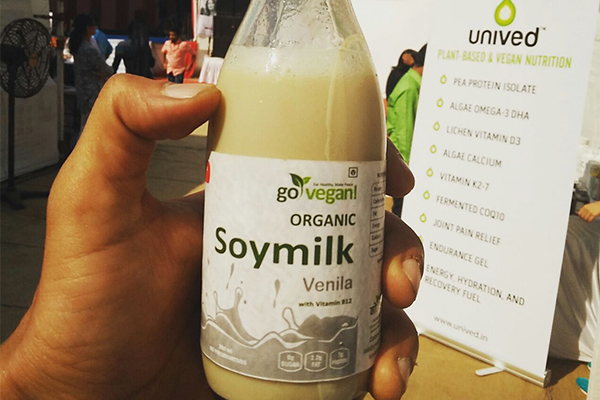 Image Courtesy: Aditya Mehta
The star attraction was a stall selling smoked Tofu. Manufactured in Auroville by AuroSoya, people were surprised to taste a meaty flavour in tofu!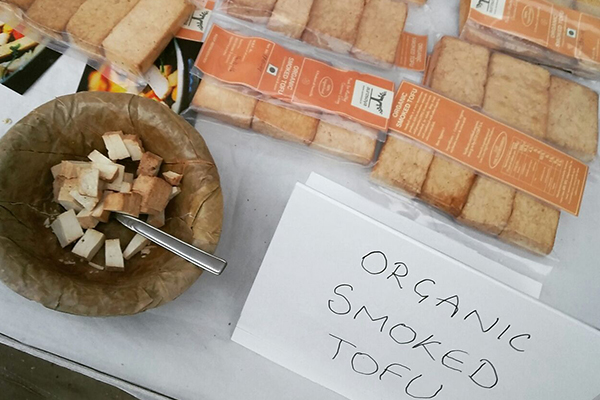 Image Courtesy: Aditya Mehta
For people allergic to leather there was formal footwear made entirely from faux leather. Going by the brand name Senso Vegetarian Shoes, they also sell locally at their outlet in Mulund. For high end fashion, there was Address Chic. Sourcing garments and accessories from all over the world they believe synthetic substitutes are available for all types of clothes. From fancy gowns to elaborate kurtas, they truly showed us what style with compassion means. What's more was, the stuff was cheaper than most leather and wool!
It's not just international fashion which has gone vegan, the fashion show at the venue was put together by Monica Chopra in whose case the larger extended family has gone vegan.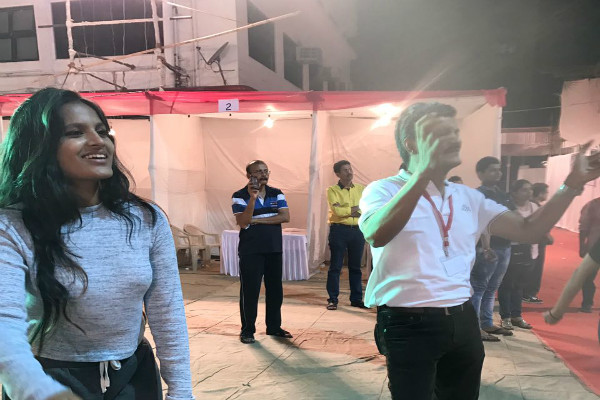 Image Courtesy: Anjana Desai
On another note, Mr Anand Siva well-known animal rights activist spoke about the importance of organising small and intimate eco-friendly weddings.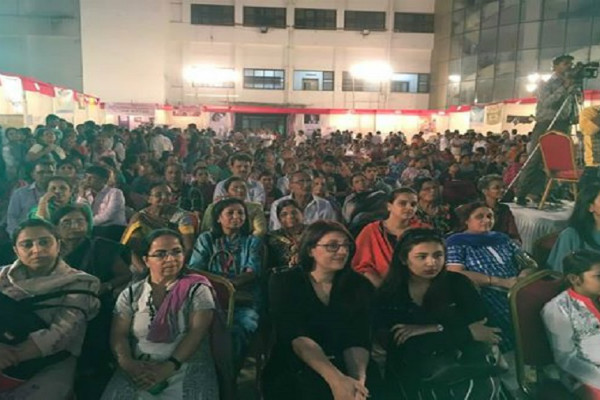 Image Courtesy: Anand Siva
The day ended on a great note with music song and dance. Solar Deity, a rock band which has ardent vegan Aditya Mehta at the helm played for a bit and then people from the audience just climbed up on stage and danced away the evening. Walking away from the event there is just one regret! Given the popularity we hope the organisers put together a larger event and maybe for two days instead of one.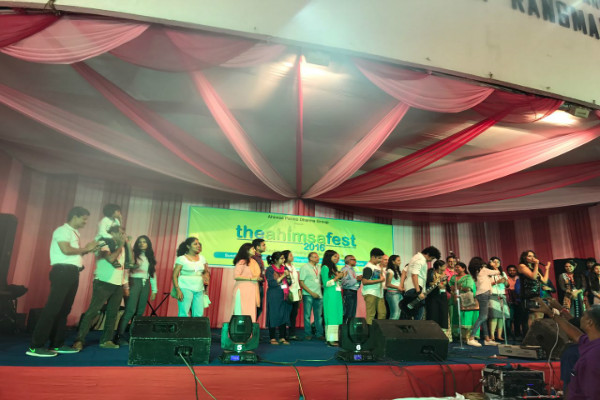 Image Courtesy: Anjana Desai
It was interesting to see a mix of various people coming for different reasons. Overall, the experience was extraordinary. Having witnessed the energies of all the enthuisiastic people along with the variety of food and activities, we'd highly recommend that you make a visit to the fest the next time it happens!
AUTHOR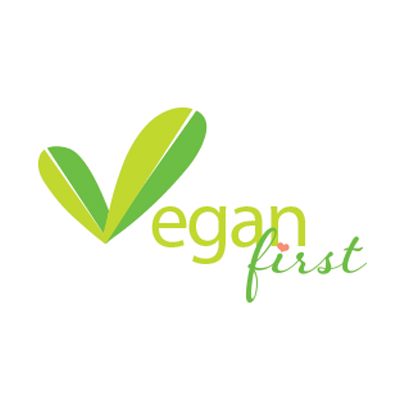 trending
Be a Vegan First Informer
Send us buzzworthy news and updates
related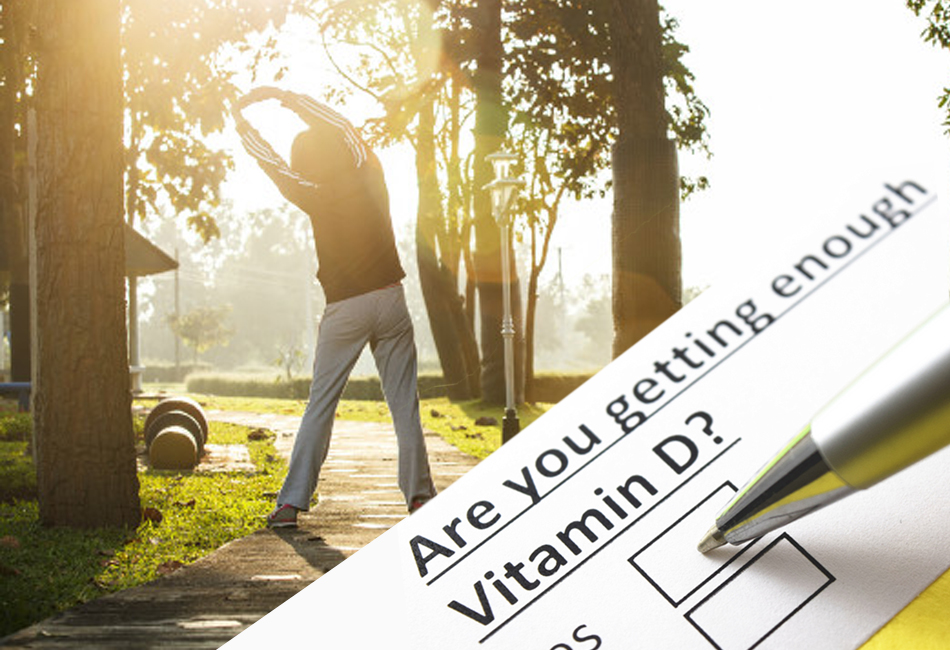 Why is Vitamin D3 Supplement Truly Essential For You (And How To Get It)
1.9 K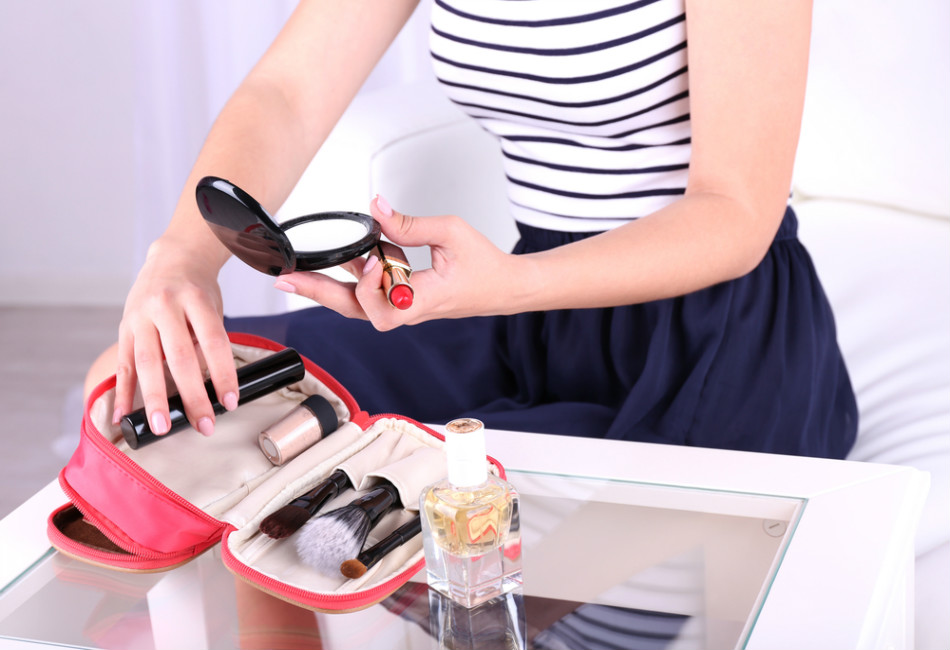 Give Your Makeup Bag A Makeover With These Cruelty-Free Products!
1.9 K