Cruelty-free Solutions to get rid of Mosquitoes
No, this isn't too good to be true, the following solutions are real and very effective. Finally, we can throw outdoor parties, chill on our balconies or even watch a movie at home with the family, without being constantly bitten!
Herbal Strategi is a brand that offers up non-toxic, 100% natural, chemical-free and vegan items. They don't just deal in mosquito-free products but even have house cleaning, hygiene and pet care solutions. The founder Mr John Thomas realised that his frequent asthmatic bouts were from mosquito repellents. The doctors identified chemical mosquito repellents as the cause of the issue, and he was advised to discontinue their use. This sparked the company that has been backed by the research laboratory of The Council of Scientific and Industrial Research (CSIR) and the Central Institute of Medicinal and Aromatic Plants (CIMAP). It has even been certified by PeTA as being Vegan Approved.
This is great news for outdoorsy folks like us who love to be outside but hate the idea of being bitten, here are some of their smart solutions:
1. Justspray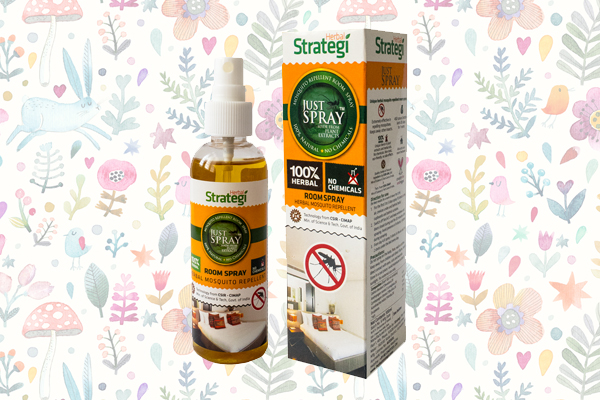 The unique thing about this product is that it can be used anywhere in the house, and after two weeks of constant use, mosquitoes naturally keep away. It is free from harmful chemicals, such as Deet, and causes no side effects. JustSpray is more of a treatment than a spray and you will notice its effects after prolonged use. Using the spray around windows, doors and areas where mosquitoes usually hide such as under desks, in cupboards or any place dark, is most effective. The spray needs to be used on a surface (e.g.: the underside of the desk and not on the floor) so that it can form a "seal" around the house that naturally wards of mosquitoes. The great part about this is that Herbal Strategi offers refill packs, so as to minimise waste and saves you money.
Buy it here
2. Mosrelief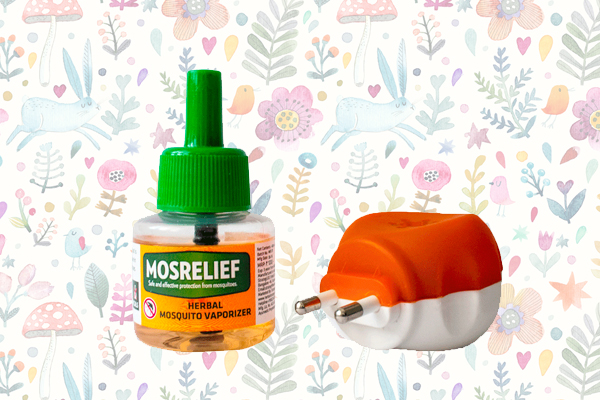 Mosrelief is similar to your conventional mosquito vaporizers however it is a 100% herbal, causes no side effect and is free from DEET. Great for indoor or outdoor use and can repel mosquitoes for 8 to 12 hours. This formula doesn't kill mosquitoes, it temporarily stuns them and when they wake up, they fly away.
Buy it here
3. Mospray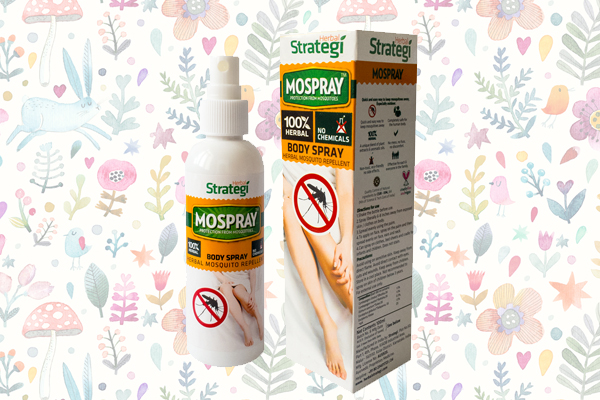 If you're the type of person, who in a group, is the only one being bitten, then this is definitely for you. Mospray is a body spray repellent that keeps those pesky mosquitoes away. Like the other products mentioned, it's 100% natural and contains no DEET. This spray is best used when you're outdoors and as it has no harmful ingredients, it can even be used on the face, ears and neck, which is great news for anyone who hates the sound of buzzing mosquitoes! Herbal Strategi offers refill packs for this product too.
Buy it here
4. Mostick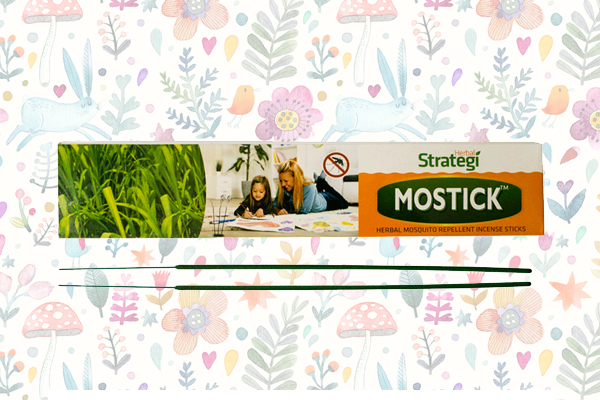 A great replacement for your regular mosquito coils or agarbattis, Mostick is made of distilled natural oils and has the fragrance of citronella. It can be used indoors, outdoors and even during poojas (windows and doors must be kept open). It is non-toxic and won't cause any side effects. As with the other products from Herbal Strategi's mosquito repellent range, they are safe to use and 100% natural. Plus instead of killing, these sticks repel, making it cruelty-free.
Buy it here
There is no need to worry about mosquitos or pests anymore, try these products out and let us know just how great they are! Herbal Strategi offers a wide range of herbal products. Do check them out at https://www.herbalstrategi.com/shop
Like this?
Read: I Gave up Caffeine for 10 days (and Nothing Happened)!
Read More: 7 Things You Will Find in any Vegan Girl's Handbag
AUTHOR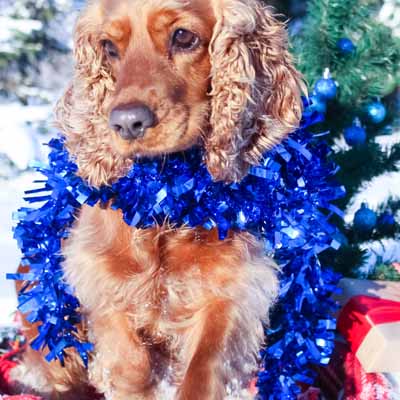 trending
Be a Vegan First Informer
Send us buzzworthy news and updates
related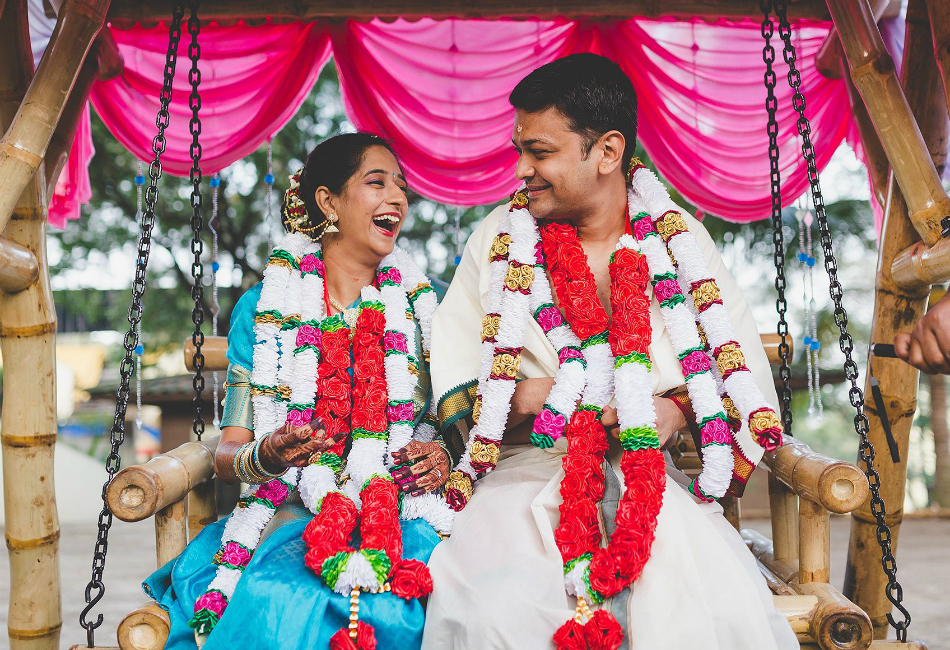 Shasvathi & Karthik's Vegan and Eco-friendly Wedding Will Definitely Inspire You!
3.8 K