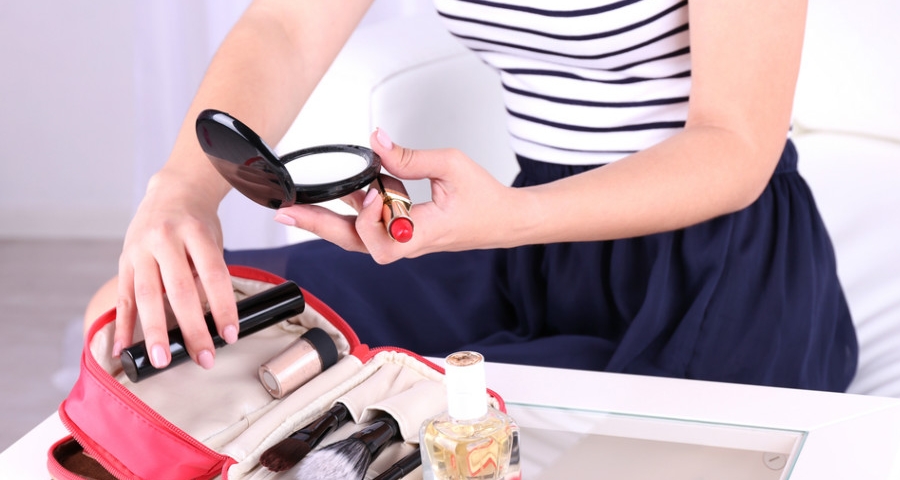 Give Your Makeup Bag A Makeover With These Cruelty-Free Products!
Women love their makeup a tad bit too much. From the simple Kajal to the elaborate eyeshadow palette and the wide array of lipsticks a makeup lover can own, there is a lot more that comes along with the package. The chemicals, the artificial elements and all that shine! Has to be some catch there, right? Find out for yourself what are the chemicals that you need to watch out for in the items that lay in your makeup bag and give it a makeover that you deserve. After all, we only get one skin to live in!
1. Formaldehyde In Nail Paints
The existence of the "toxic trio" in regular nail paints is definitely not doing any good to anyone who use nail enamels regularly. Especially, here in India, when eating with our hands is a norm. The combination of dibutyl phthalate, toluene and formaldehyde has long term effects like kidney & liver damage, prolonged eye & skin irritation and even cancer. A girl cannot live without nail paints, so why not make the sensible switch right away!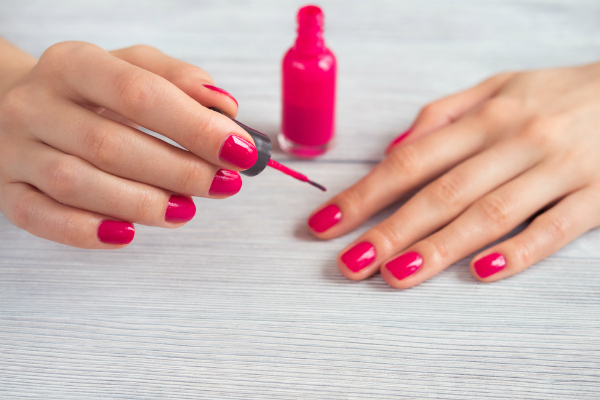 Veganfirst Recommends: Lotus Herbals Ecostay Nail Enamel at Rs 179
2. Lead In Lipsticks
Almost 61% of Lipsticks available in the market contain lead. There isn't a defined degree of how much lead is under tolerance level. What we know is that too much of it can lead to hormonal disbalances and even affect fertility in a woman. Considering the fact that most of us love wearing lipsticks, seems like a heavy price to pay for it. The easiest thing to do would be to use lipsticks that are lead-free and while we are at it, why not something that is cruelty free too!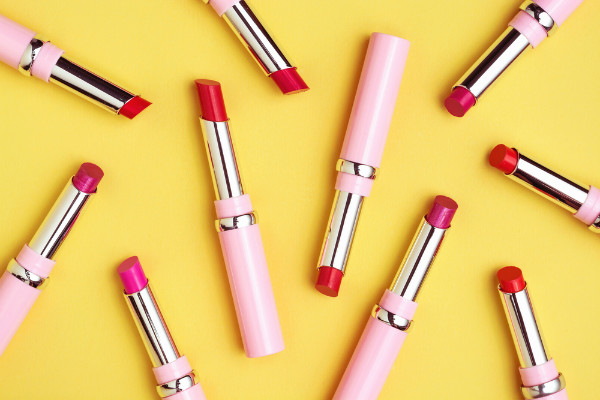 Veganfirst Recommends: Colour Crush Lipstick By The Body Shop at Rs 895
3. Carbon Black In Kajal
We've all been told or actually coaxed into getting kajal applied into our eyes since we were kids. It was meant to ward of evil, keep the eyes cool and nourish it. Once we grew up, we used Kajals as a basic form of makeup to define the lower outer lines of the eyes. The fact that kajal comes from carbon, means that there is something not alright with it, isn't it? Use Kajals that are naturally made to reduce the effect of chemicals like lead, acetylene black that cause toxicity in the organs. Use a herbal one instead!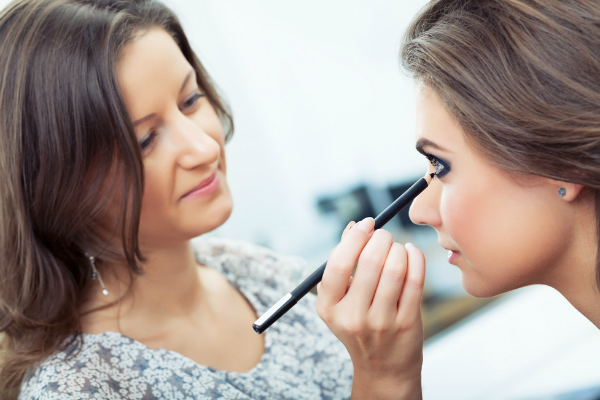 Veganfirst Recommends: Lotus Herbals Kajal Stick at Rs 168
4. "Fragrance" In Perfumes!
Most of our creams, perfumes, deodorants and sprays have an ingredient known as "fragrance", but we hardly ever know the components that make this fragrance. These chemical based ingredients may contain harmful elements that cause hormonal disruptions and can also lead to further damage of the skin too. Instead choosing a mist spray made with essential oils will only make the sweet smell last longer, it'll also nourish your skin!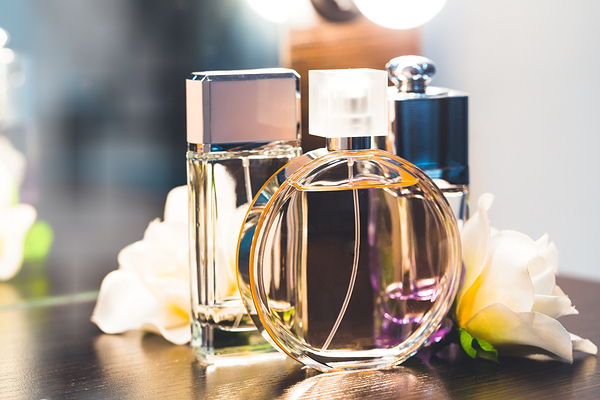 Veganfirst Recommends: Forest Essentials Body Mist - Nargis at Rs 1,675
5. Parabens in Mascara!
We apply Mascara on one of the most tender parts of our face, the eyelashes. It's almost essential to make sure we're using a naturally made mascara that is chemical free. Parabens are found in many other makeup products as it is used as a preservative to avoid any bacteria from growing on the products. But this same element is also found in the breasts of a breast cancer patient. Where does it find it's way into our bodies, a great percentage through makeup!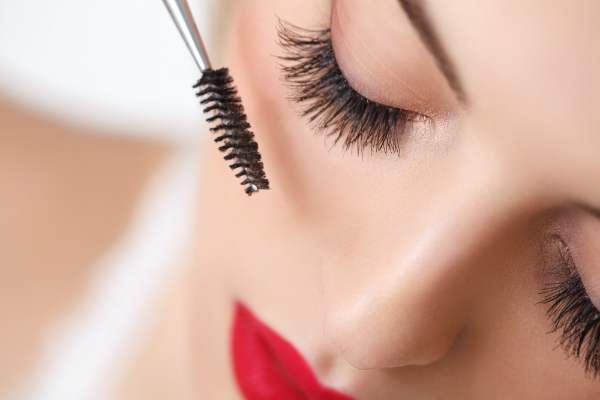 Veganfirst Recommends: Milk Makeup Ubame Mascara at Rs 1,636
6. Quats & Talc In Pressing Or Compact Powder!
The main component in a pressing powder is the talc, that's why the word talcum powder. It has a natural silicate mineral that may be related to a carcinogenic mineral known as Asbestos which in the long run can cause cancer! Along with this, Quarternium-15 or quats, can cause superficial skin irritation after prolonged usage. Since, we use this makeup item very often it's best to make the change now.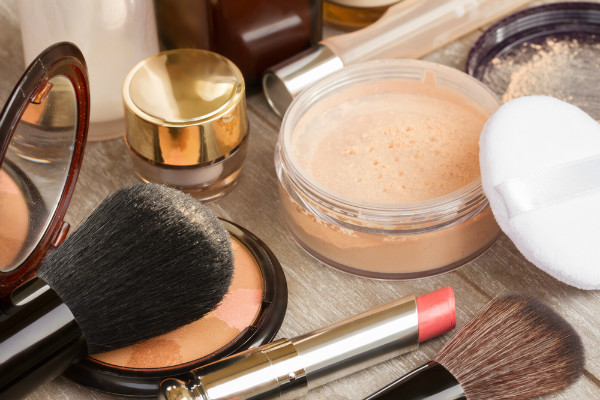 Veganfirst Recommends: Amara Facial Dusting Powder at Rs 200
7. Petroleum In Lip Balms!
Come winters, and we can't live without our lip butters but have you ever thought how this wonder balm affects your lip to give it that immediate relief from chapped lips. It creates a thick layer on your lip of the petroleum jelly which most of the times, you land up consuming too. This layer actually attracts harmful UV rays that are cancerous. We already talked about the parabens and the fragrance which can also cause more skin irritation. So using a naturally occurring butter like shea, cocoa, jojoba is so much better!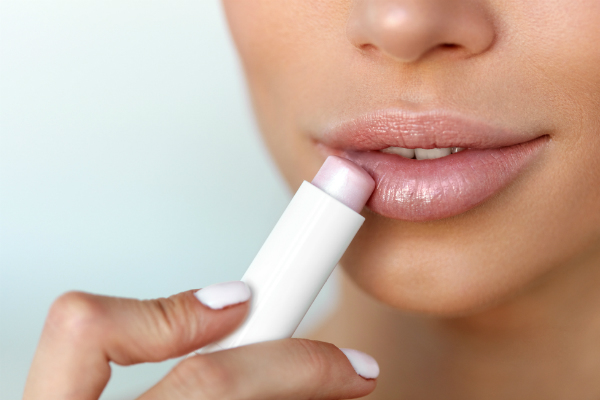 Veganfirst Recommends: Lush's 'Non of your Beeswax' balm at Rs 665, availble at all LUSH store in India
8. Aluminium Powder In Eyeshadows!
When we're applying this makeup item to give our eyelids this colourful twist, it does feel like something completely out of the world. To create these beautiful colours, loads of talc and aluminium powder is added to other ingredients. This powder contains high levels of mercury that causes a disbalance in our system. Even butylated compounds used in the eyeshadow palettes cause endocrine disruptions. Use chemical free, vegan eyeshadow instead!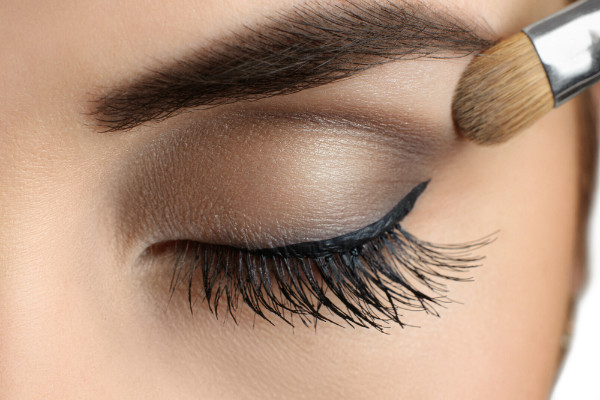 Veganfirst Recommends: Tarte Rainforest of the Sea™ eyeshadow Palette at Rs 2,800
9. Phthalates In The Blusher!
These gorgeous makeup item that gives us the rosy cheeks are full of preservatives in form of phthalates. This chemical actually helps holding the scent and colour of the makeup in place and it's known to have hormone disruptors. They are mostly noted under the "fragrance" column but we already mentioned about that too! Try a natural blusher that may not have so much sheen, but will surely work it's magic on you!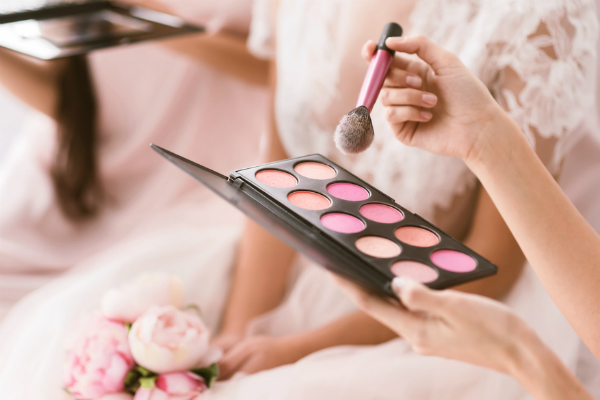 Veganfirst Recommends: Coloressence Satin Smooth Highlighter Blusher at Rs 250
10. Carnauba Wax In Eyeliners!
This ingredient is used in mascara and eyeliners to make it waterproof but what actually happens is that this thick layer clogs the oil glands and makes your eyes dry. Along with this, the existence of carbon black and other chemical preservatives our favourite product difficult to use everyday. Instead opt of a natural eyeliner that actually does good for the skin by nourishing the eyelashes and the tear glands.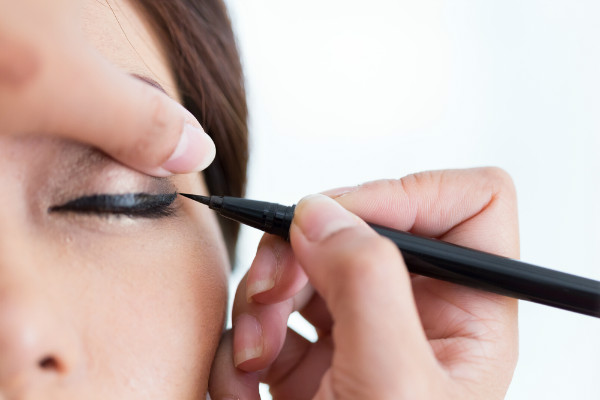 Veganfirst Recommends: Bon Organics Eye Liner at Rs 453
11. Octinoxate in Foundations!
This commonly used chemical helps in UV protection in sunscreens and thus it's added to foundations as they are worn as a cover on the skin. But, this so called protector may not be the best idea in the long run. It causes skin cancer, disrupts hormone production and causes a myriad of other skin related allergies. Switch to natural chemical free foundation. Afterall, it's the base of your makeup.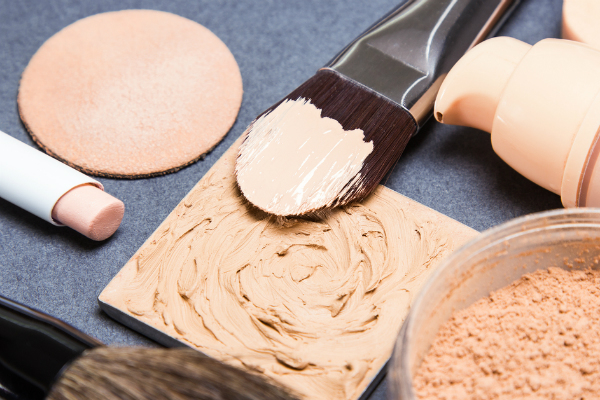 Veganfirst Recommends: COVER FX Natural Finish Foundation at Rs 2727
12. Bacteria & Dead Cells In Makeup Brushes!
This is one item in our makeup bag, we need to think more about. Sure, the angled brushes are soft and give you the desired effect but have you ever thought how they are made? They come from hair of animals, squirrels, horses, mink and goats even. They are full of bacteria and laced with dead cells of those same animals. Besides that you're not even cleaning your brushes often causing more germs to settle on it. Try a cruelty free brush and forget about the where it was made!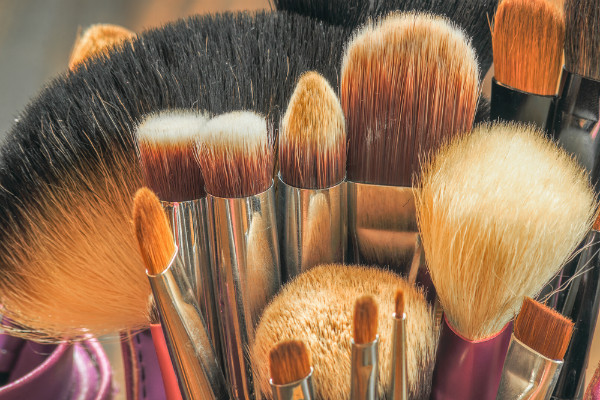 Veganfirst Recommends: NYX Pro Dual Fiber Precision Brush at Rs 1000
Image Sources: Shutterstock
AUTHOR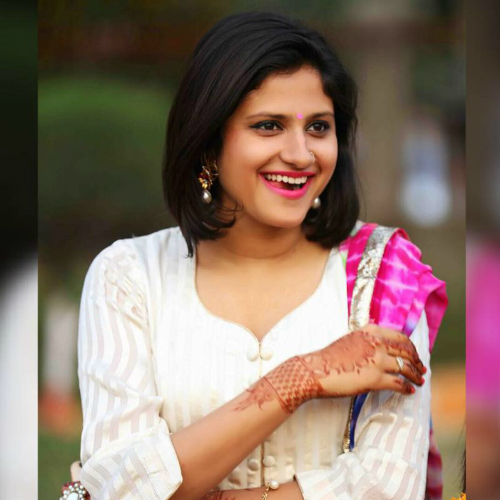 trending
Be a Vegan First Informer
Send us buzzworthy news and updates
related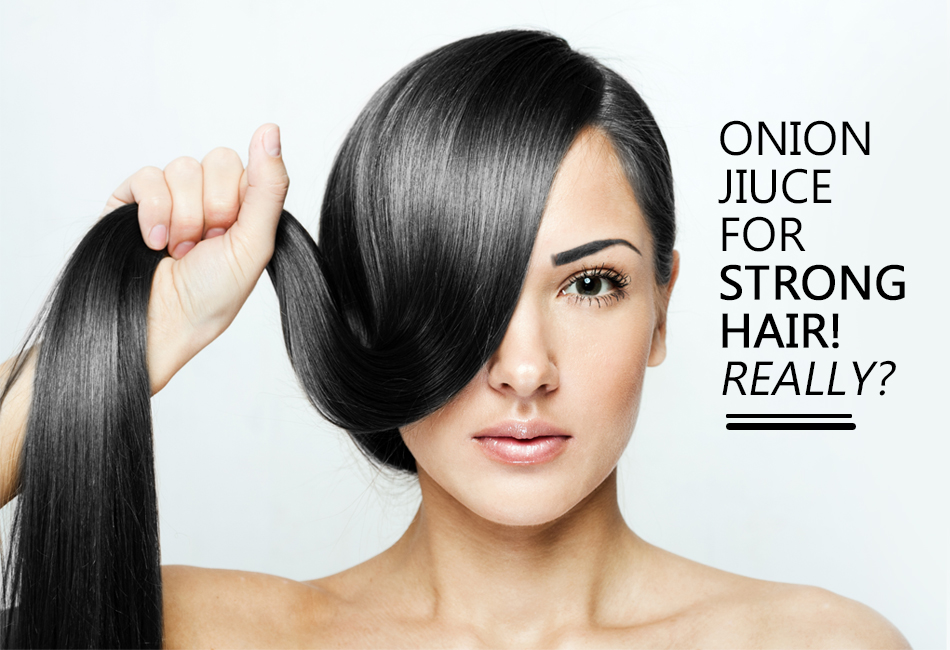 Easy And Economical: Onion Juice To Strengthen Your Hair!
1.5 K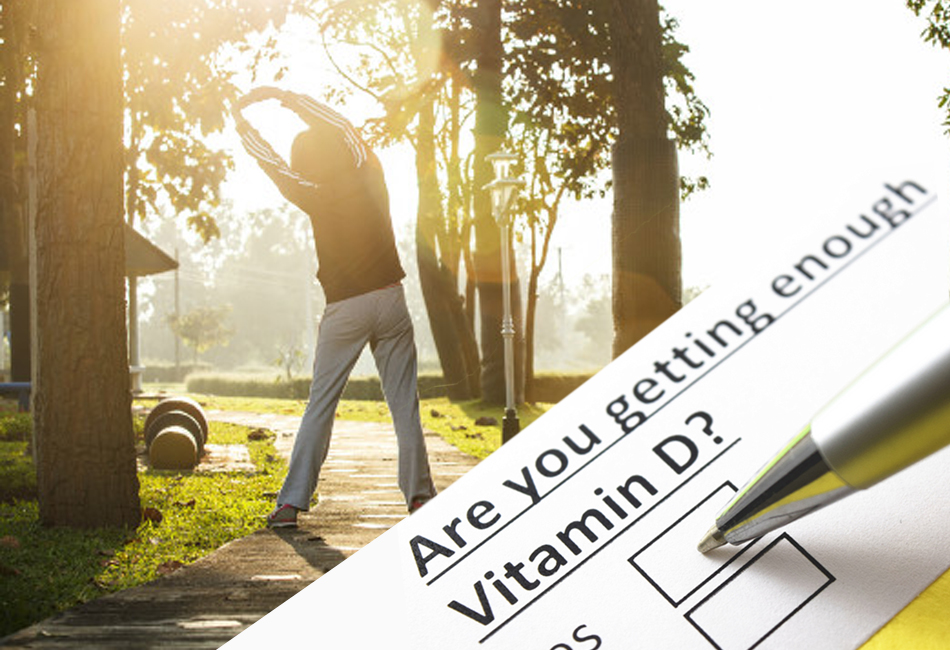 Why is Vitamin D3 Supplement Truly Essential For You (And How To Get It)
1.9 K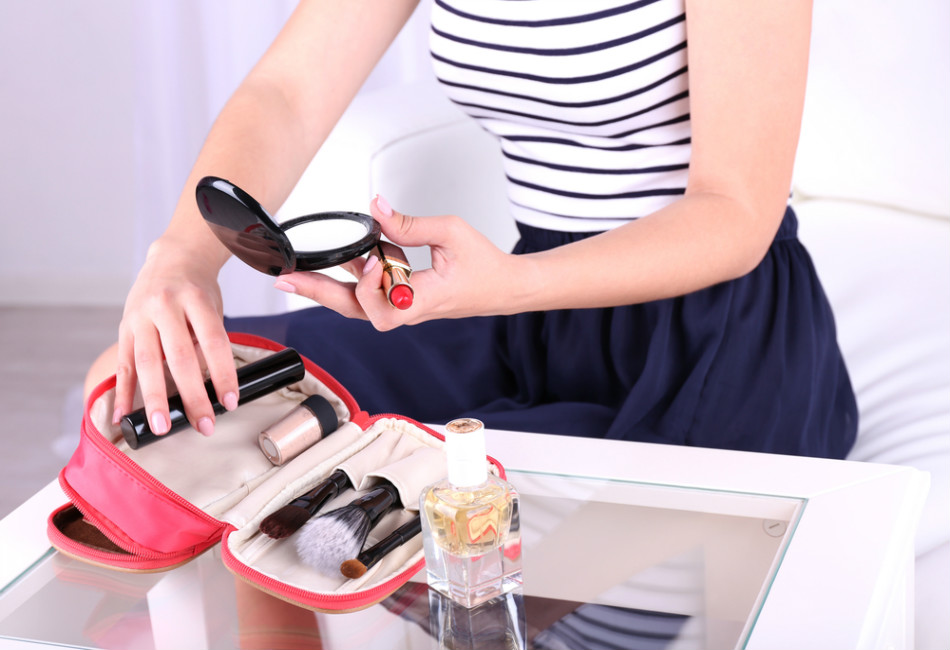 Give Your Makeup Bag A Makeover With These Cruelty-Free Products!
1.9 K