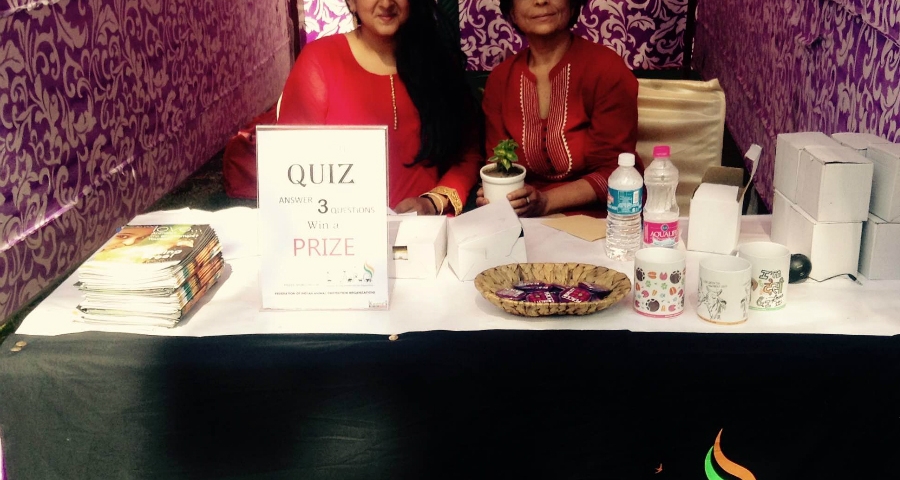 Have you tried Roy's vegan Curd yet?
An Animal rights activist, a vegan entrepreneur, and a homemaker, Madhu Roy is undoubtedly an expert at multi-tasking. As the leader of FIAPO's Living Free Program in Delhi, this feisty lady has led numerous outreach events in Delhi NCR. She is also the founder of Roy's Vegan, Delhi's very first brand of vegan curd.
Here are the excerpts from the interview.
Vegan First: You are the Living Free Leader at Federation of Indian Animal Protection Organisation (FIAPO)'s Delhi chapter. What kinds of events do you organize?
Madhu Roy: Living Free is involved in extensive outreach in a number of cities all over India. In Delhi, we have done leafleting, stalls, demonstrations, talks by activists, interactive campaigns, film screenings and boot camps to create awareness about a cruelty-free vegan lifestyle. We work on streets, in malls, with colleges and at festivals. Our latest campaign is the video outreach program that involves showing short educational films and footage that highlights the truth in the animal agriculture industry.
VF: How and when did you get involved with FIAPO?
MR: I have always been an 'animal lover' and thus have been against animal cruelty. But for the longest time I didn't realize that my food choices, which I took for granted and considered necessary, was causing a great amount of harm to some animals. It was only a few years ago that I made the connection and contacted FIAPO to get involved in their mission to spread this awareness.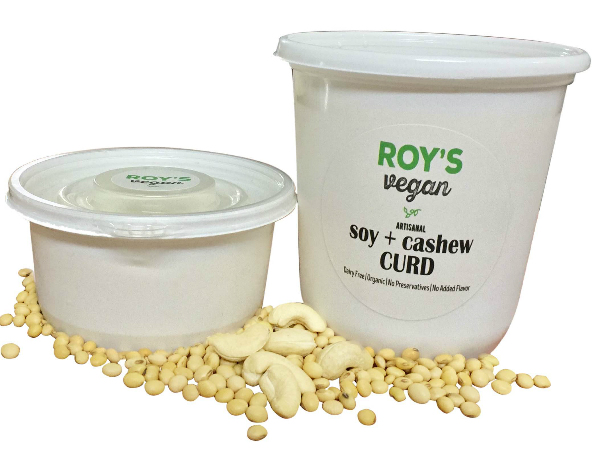 VF: What are the challenges you face as an animal rights activist?
MR: The biggest challenge is to address people's cognitive dissonance (which blocks their ability to accept the truth) and make them understand that tradition is not an excuse for cruelty.
VF: Tell us about your own journey to veganism?
MR: Born into a strictly vegetarian family, like many teenagers of my generation, I started eating eggs and meat as a statement of freedom and choice without any inkling of the process involved. After studying nutrition in college that endorsed animal based foods for health, I blindly put that knowledge to work for myself and my family. But as I was increasingly uncomfortable with the idea of killing, I soon reverted to being a vegetarian two years ago.
Six years ago I witnessed a starving male calf tied away from his mother in a small dairy, he was being pecked alive by crows. I initially thought of it as an isolated case of cruelty by the dairy owners but then realized that this was a norm in the industry along with a lifelong exploitation of animals that ultimately ended in slaughter. It was the most shocking and painful revelation. I did not touch dairy after that day.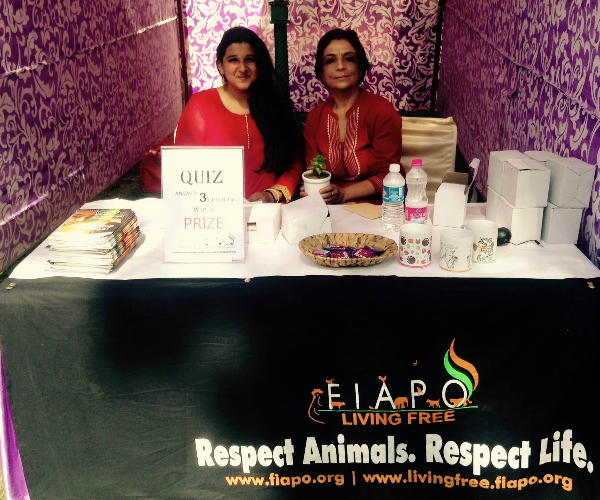 VF: What were the challenges you faced as a new vegan?
MR: More than anything else, it was very difficult for me to come to terms with the fact that I did not make efforts to see the obvious earlier, that I had been misled into believing cruelty towards animals was an unavoidable part of life and that a lot of what I had learnt about food and nutrition was untrue. But now consciously avoiding doing harm and being a part of a supportive global vegan community gives me some solace and hope.
VF: As someone who went vegan at a later age, how will you debunk the myth that veganism is a "fad among the youth?"
MR: Veganism, if understood and internalized as an ideology can be adopted at any age but takes root more easily in formative years when young people are building their value systems that are later difficult to change. It becomes a fad only if it is mistaken for being just a plant based, health oriented or celebrity inspired diet.
VF: Are the challenges faced by older vegans different from the ones faced by youngsters?
MR: The major challenge for both is social acceptance which is more acute for youngsters due to peer pressure and isolation. The good thing about this is that group effect can work the other way round too! Many older people are not confident to make the switch if they are dependant or have medical issues and find it difficult to go against the family and the doctor's advice.
VF: In December 2015 you launched Delhi's very first vegan brand of curd, Roy's Vegan. What's the story behind it?
MR: It was easy to drop all animal products on a personal level but difficult to suddenly expect my family members to do the same. To help them realize they could still eat well, I directed my creative energies in the kitchen to make tasty and healthy alternatives of animal products, especially dairy. My efforts at plant based cooking were very rewarding and my vegan curd was greatly appreciated by family and friends who encouraged me to make it available to others. And thus the Roy's Vegan family venture was born.
VF: You've recently introduced cheese (*read Gary*) to your product list as well?
MR: Yes, we have recently introduced Almond Spread Cheese to our list.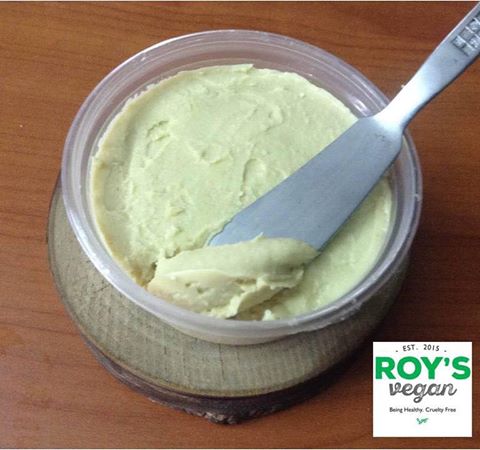 VF: What's the response been like?
MR: It has been superb and gives me great pleasure when people tell me how good and familiar the curd tastes. I am overjoyed when vegans tell me how much they had missed curd but now they won't.
VF: Right now you are offering only soya-cashew curd. Any plans to expand the range of products in future?
MR: We are responding to the demand. Recently I received two requests: one for a soy-free and the others for a nut-free curd. And we have created both: a peanut-cashew curd and a plain soy curd which have both been greatly appreciated. They are available on our website, as well. We will respond to demands in the future too.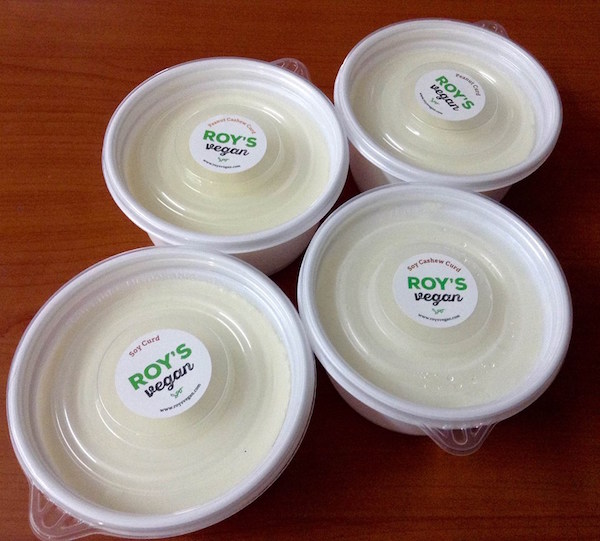 VF: You lead a very hectic life as an activist and an entrepreneur in addition to being a family woman. How do you find balance in life?
MR: I started my venture more as a mission than a business as it gives me great pleasure and satisfaction to help people make an easier transition into a healthy and cruelty-free life. I am also happy to devote my free time to activism even though it might sometimes clash with my family obligations.
VF: How supportive is your family?
MR: After the usual initial resistance and unhappiness at my 'extremism', my family has not only extended great cooperation but helped establish Roy's Vegan to promote dairy alternatives. Today, my vegan curd that I had initially only started for my family is available to people all across Delhi NCR for which I am grateful to them.
VF: Any tips for those considering a vegan lifestyle?
MR: Please do your research thoroughly first and then be prepared to accept challenges. Just a bit of extra effort on your part can not only make this world a better place for animals and stop or reverse environmental damage but also greatly improve your physical and spiritual health.
VF: We see you working hard, making such a great difference even at this age, do you have any message/piece of advice for our young vegan entrepreneurs? https://www.facebook.com/roysvegan
MR: If you are a vegan and looking to start a business it would be better to invest your time and money in promoting what is in alignment with your philosophy and lifestyle. It would be even better if more and more vegans take this initiative to challenge animal based industries and prove that a cruelty free lifestyle is healthy, economical and perfectly normal.
Like this?
Read: Making the Switch: Famous Plant Based Bollywood actors
Read More: Ronit Roy - Makes the switch to a Vegan Diet!
AUTHOR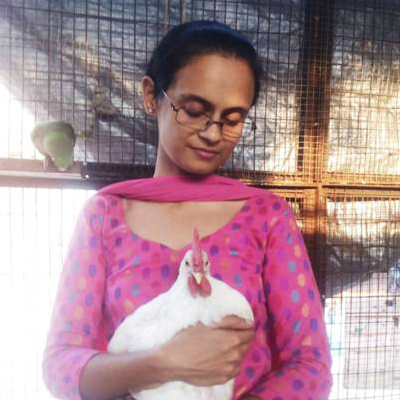 trending
Be a Vegan First Informer
Send us buzzworthy news and updates
related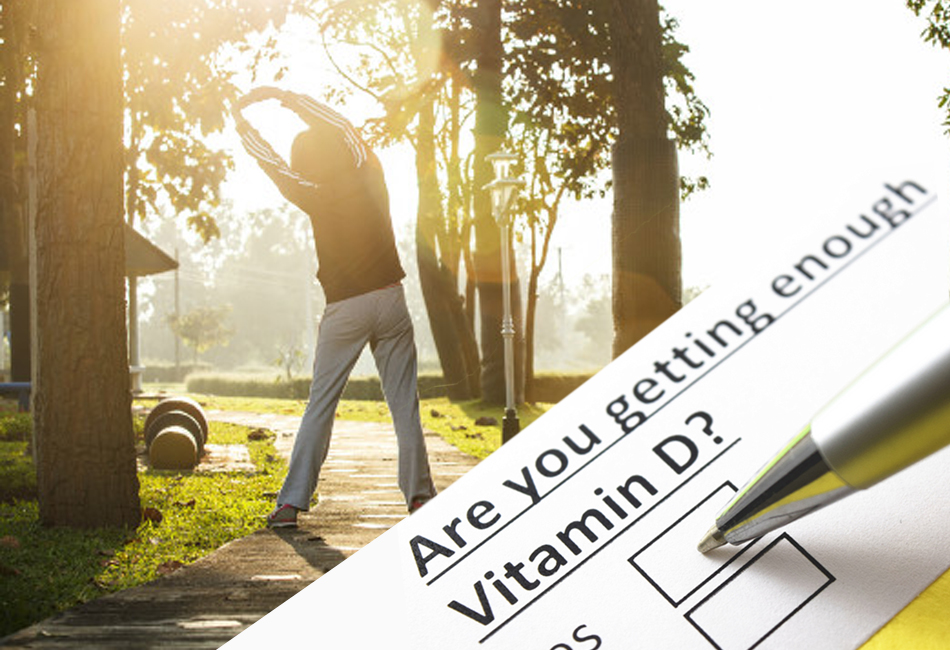 Why is Vitamin D3 Supplement Truly Essential For You (And How To Get It)
1.9 K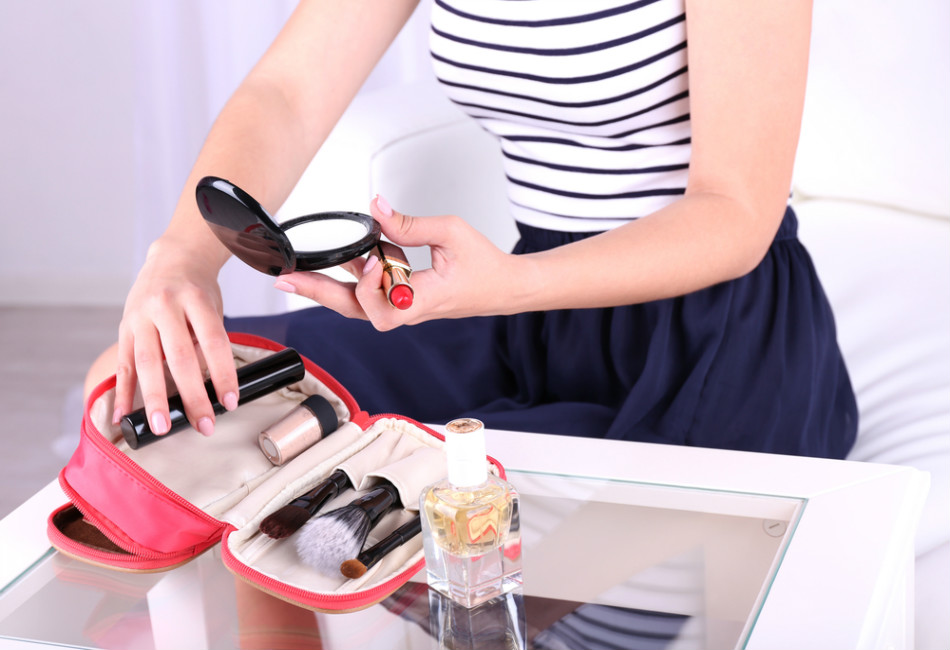 Give Your Makeup Bag A Makeover With These Cruelty-Free Products!
1.9 K