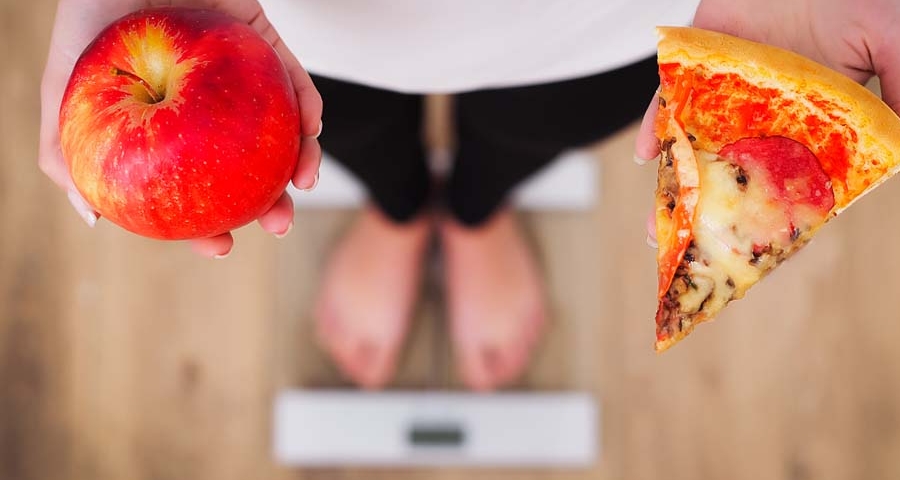 How to Stick to A Vegan Lifestyle even when it gets Tough
Transitioning into a new lifestyle is no easy feat as it means stepping out of your comfort zone. Therefore, we understand the roller coaster ride newly turned vegans are going through. But, worry no more, we are doling out a few tips to help you to stay resolute in your mission to sticking to a vegan lifestyle.
1. Stock Your Kitchen With Alternatives
Whether you miss your cheese or bacon, you can easily find their vegan alternatives that taste exactly like them. Fortunately, the vegan industry is forever growing and keeps coming up with alternatives to everything non- vegan. However, if you do not find them in your local stores, online shopping on platforms like Rare Earth is a great option, as you can find anything you require.
2. Treat yourself to yummy food
Even if you have adopted the vegan lifestyle for health reasons, allow yourself to be treated with vegan comfort food every now and then. You must know that avoiding junk food or delicious carbs all the time will make you feel deprived. This, in turn, will increase your cravings and could tempt you to eat the foods that you have given up. If you're a clean eater, then there is no harm in indulging in some French fries or vegan cupcakes every once in a while. Giving in to healthy vegan treats will stop you from craving non-vegan snacks, as they are just as delicious and satiating.
3. Find Fellow Vegans
Stay motivated by being in touch with other vegans in your locality and on social media as it is often the best place to find like-minded people. Interacting with other vegans will let you exchange views, tips, participate in challenges and be updated with the happenings of the vegan industry. A Facebook group like Vegans in India for example is great place to interact and find support whenever you feel like you need that extra push to maintain the lifestyle.
4. Meditation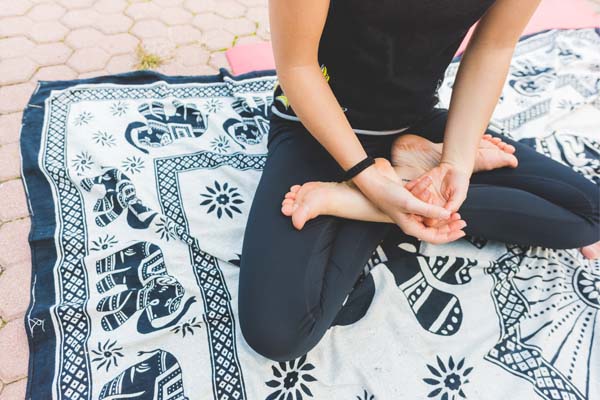 Image courtesy shutterstock.com
It has been proven that meditation helps to be more focussed and increase will power. At the end, it is your will power that makes you accomplish your goals. Good news is that there are many ways to meditate. So, you can choose the kind that works for you the best, whether it is chanting or using guided meditation videos on YouTube, find a way that really resonates with you.
5. Check out Vegan Apps and websites
Thanks to technology, we have so many amazing apps at our disposal. There are some vegan friendly apps that can instantly help you. For example, Happy Cow, let's you search for vegan-friendly eateries around the world. Hence, it becomes a saviour while you are travelling. On the other hand, the app 'Is It Vegan' identifies ingredients as vegan or not. On similar lines, there are websites like our very own Veganfirst.com that has tons of recipes, inspirational stories and fun content that can help you on your journey. Also, don't forget websites like FIAPO and SHARAN that are constantly promoting cruelty-free and healthy lifestyles.
6. Try new cuisines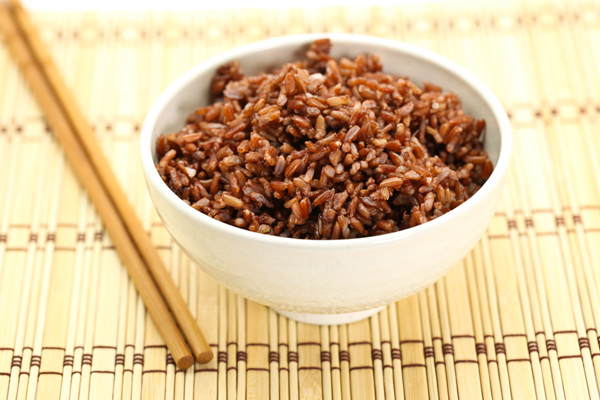 Image courtesy shutterstock
The common perception built around vegan food is that it lacks variety. Nonetheless, it is not true at all. Almost every cuisine has vegan dishes or can be easily veganised. Trying out some exotic foods will introduce you to different flavours that might become your new favourite. Also who doesn't like having more food options?! We suggest looking at South Indian and Thai veg cuisines that are easy to make at home. If you're craving some curry, then try our vegan chicken chettinad recipe!
7. Watch Documentaries
Most of the people turn into vegans either by getting aware of cruelty towards animals or by getting to know how a vegan lifestyle is good for one's health and the environment. So, whenever you are feeling uninspired or like giving up watch or re-watch inspiring documentaries that will encourage you to get back on track. Documentaries like Earthlings, Live And Let Live, What the Health and Peace Kingdom are highly recommended.
8. Always Carry Vegan snacks
Whenever you are at an outing, always carry some vegan energy bars and nuts to snack on when peckish. This will ensure that you don't starve and are not forced to make a non – vegan choice. Also, try to bring a vegan dish to a dinner party, so that your friends can try it and be amazed at how lovely the food actually taste.
It's completely okay to have days where you slip up, as it's all part of the process, the important thing is to make a conscious choice no matter what decision lies ahead of you. We would like to say that every decision you make must come from within and no force in this world except you can choose the way you want to live.

Like this?
Read: Tambrahm Parents react to their Daughter Turning vegan. AYYAYOO!
Read more: 10 Mistakes That Every Newly Turned Vegan Makes! (You're Not Alone!)
AUTHOR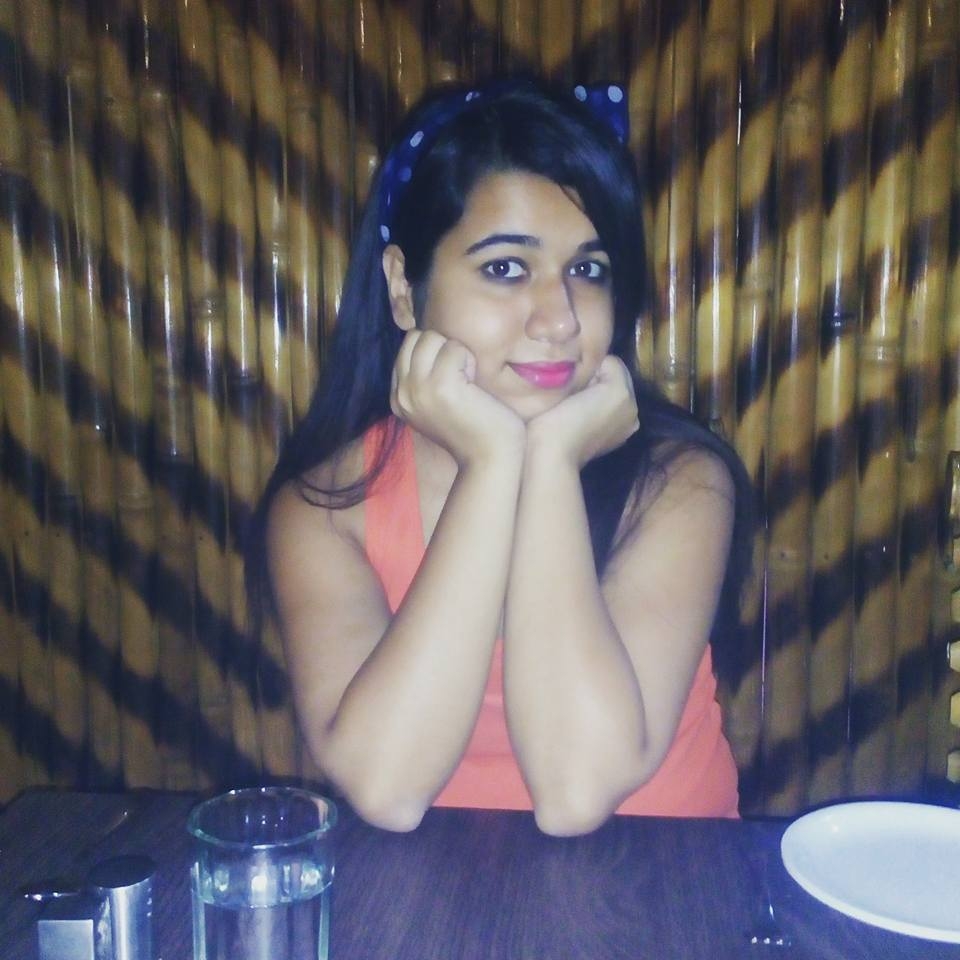 trending
Be a Vegan First Informer
Send us buzzworthy news and updates