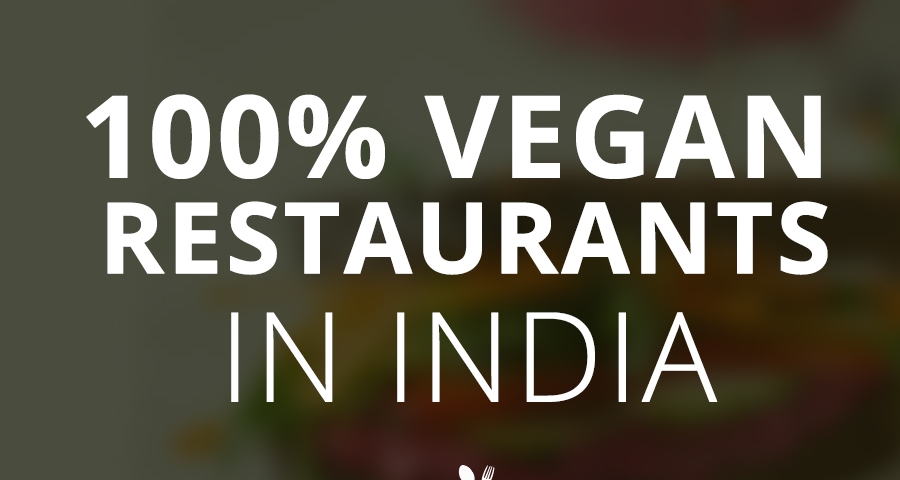 INDIAN VEGAN RESTAURANTS: The Ultimate Guidebook!
Tired of spending long hours poring over the menu, scrutinizing each ingredient? Then you're unsure if these restaurants are ethical? What if the chef forgot and accidentally added ghee to the masala 'dal'. Committed vegans are happiest when they know for sure that accidents aren't possible in this wholly vegan kitchen. Paneer is unheard of and tofu rules supreme.
All these days you believed it was tough being vegan in India. Now take a look at the numerous vegan options available to you. Restaurants, catering and home delivery are available in almost all the cities.
Stay unworried and vegan forever with these cruelty free menus.
1. Paradigm Shift, Bengaluru
One of the most enjoyable rooftop restaurants in Bengaluru, Paradigm Shift has very rustic interiors and a breezy environment. It also has an excellent menu, completely vegan and tilting heavily on organic food. It is also well-known as an activist center.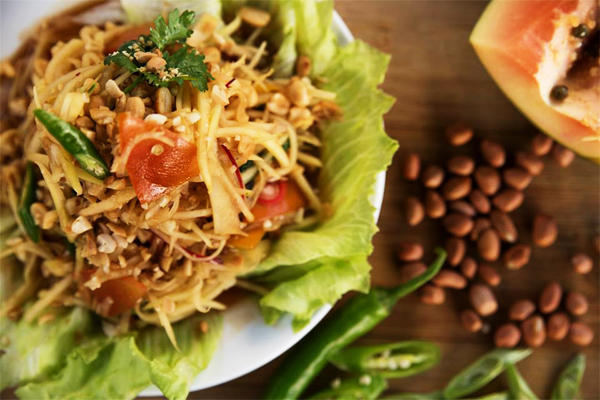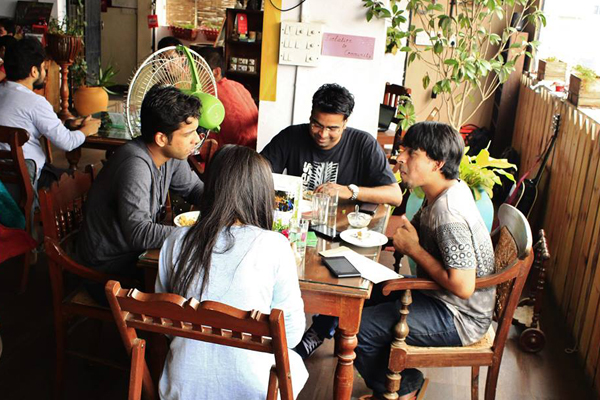 Image Credits : Facebook/paradigmshiftvegan
2. Carrots, Bengaluru
Touted as India's first vegan restaurant in India, Carrots has fast gained a reputation for amazing food. They cater to vegans and also people who have gluten allergies so the menu is dairy and gluten free. Their tiramisu has quite a huge fan following. Ask the owner any questions on food and nutrition she will be happy to update you. Boasting a homely ambience and exceedingly warm staff this place is great in terms of both food and ambience. Check them out here.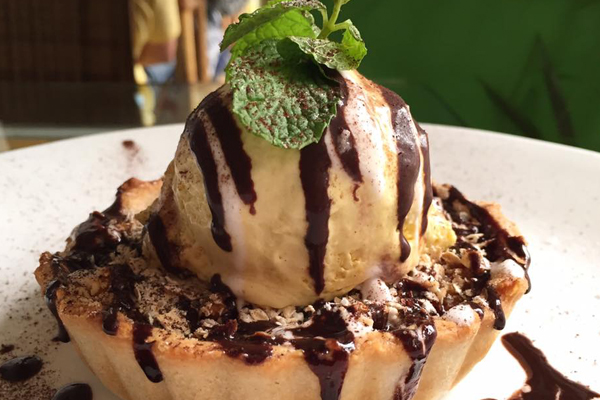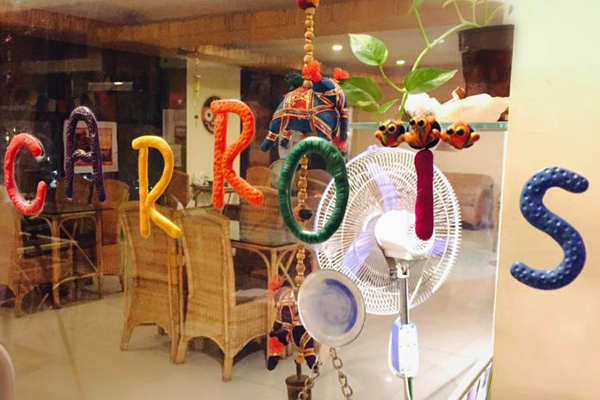 Image Credits : Facebook/CarrotsTheHealthyKitchen
3. Vegane R, Chennai
Chennai's first vegan restaurant, Vegane R has an elaborate global menu. Catering primarily to Indians, they cater to a wide variety of palates. So whether you are craving a traditional 'dahi pakodi', a crumbly apple torte or regular pasta (minus the cheese) the chef has taken all these factors into account. A city which has a great history of vegetarian food is now moving in a new direction by introducing a 'just vegan' restaurant. It's a breath of fresh air in a city where many people are hesitant to experiment with food.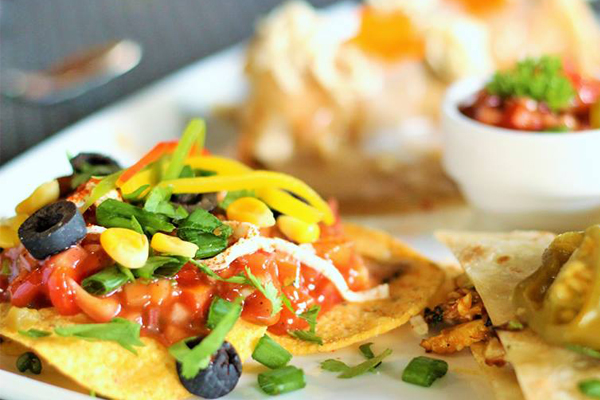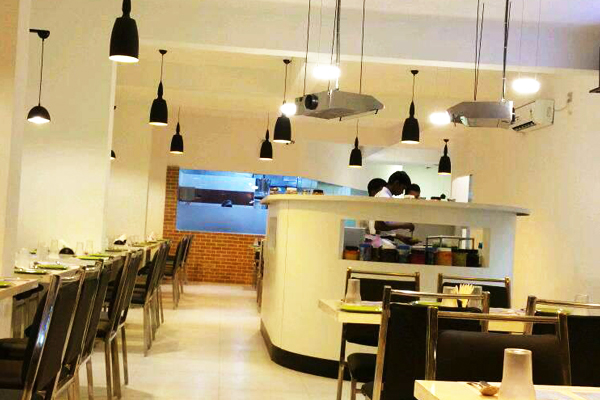 Image Credits: Facebook/veganerchennai
4. Poets & Oats/ The Terrassen Café, Hyderabad
Located in the upmarket locality of Banjara Hills, Hyderabad this tiny vegan café has an earthy rustic feel to it. Terrassen Café is a sweet respite for a quick stop over for anyone who is looking to grab some coffee in soy or coconut milk along with a banana walnut cake. And yes it's entirely vegan.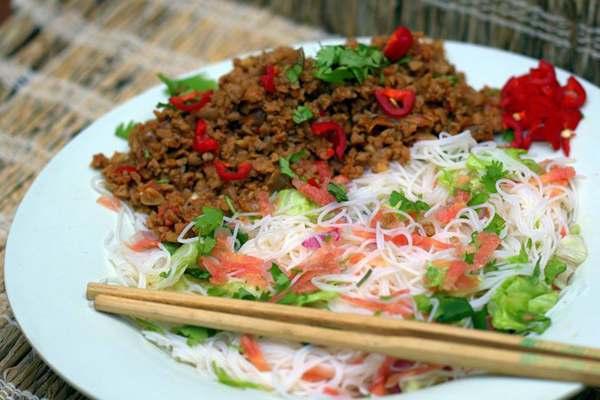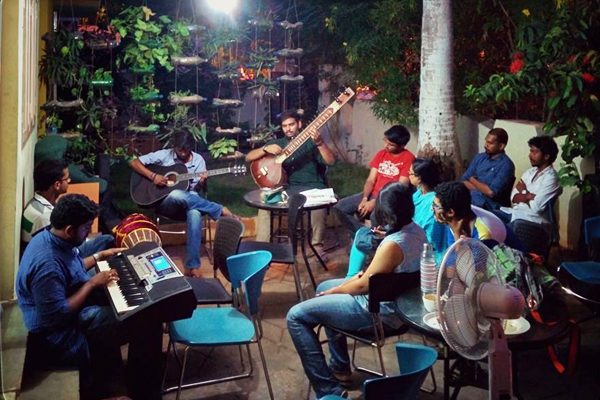 Image Credits: Facebook/poetsandoats
5. The Real Green Café, Pune
Pune's first complete vegan restaurant, The Real Green Café is centrally located in Koregaon Park. It serves some mouth-watering vegan pizzas and desserts. It has gained popularity over the last few months and hosts open mics and other interactive events. It's definitely worth a visit.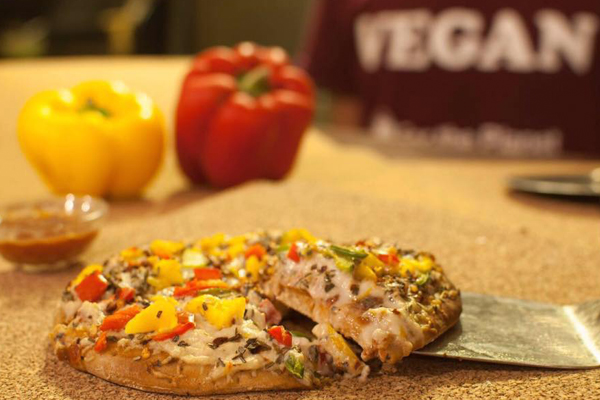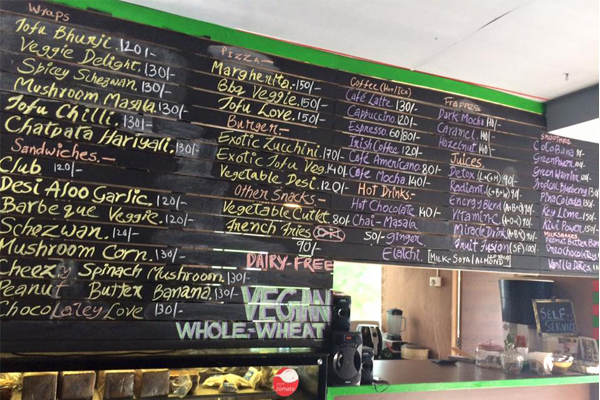 Image Credits: Facebook/therealgreencafe
6. The Philosophy Club, Ahmedabad
Who'd have thought a city in the state that gave us the dairy revolution would have a vegan café? The Philosophy Club is a totally vegan outlet that serves an interesting mix of food. From the spice lovers to the sweet fanatics, they have something for every vegan. Check them out here.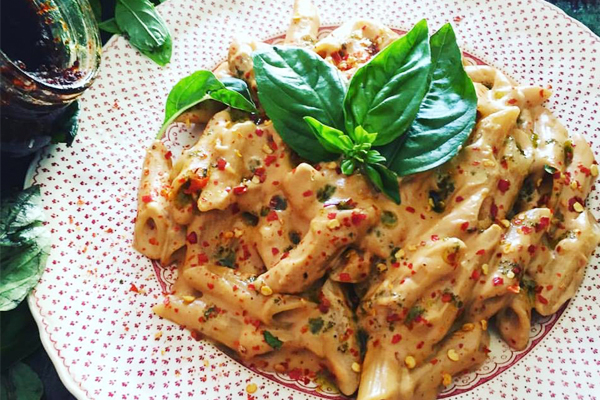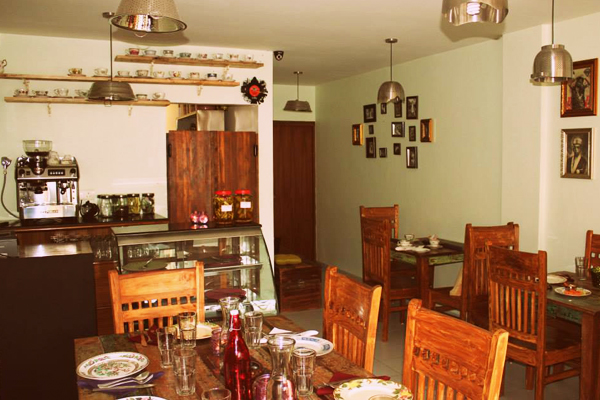 Image Credits: Facebook/philosophyclubahmedabad
7. Bean Me Up Cafe, Goa
The Bean Me Up Cafe provides some incredible starters and main courses. Their large range of desserts is fascinating and they also provide accommodation. The place has a hugely spiritual vibe and one can sit, read your favorite novel, write, listen to music or just stay idle. The menu comes as a jackpot for the vegans as it is filled with variety of options including seitan (mock meat), tempeh, yam chips and desserts like banana split, tiramisu, pina colada & much more!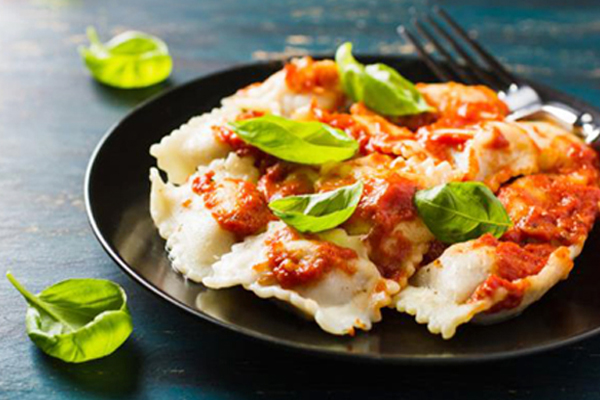 Image Credits: www.tui.in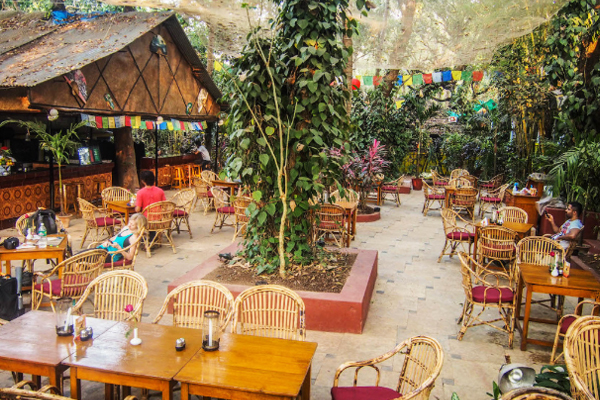 Image Credits: theyoganomad.com
8. MAA cafe
Situated in Morgim, Goa; this Cafe indeed is bliss for all travelling vegans. MAA cafe is a raw vegan cafe which includes a menu of interesting items and unique ingredients. From the freshly made burritos to their sprouted quinoa salad and the refreshing green juices, it is one of a kind and manages to attract foreign tourists as well as the health conscious crowd.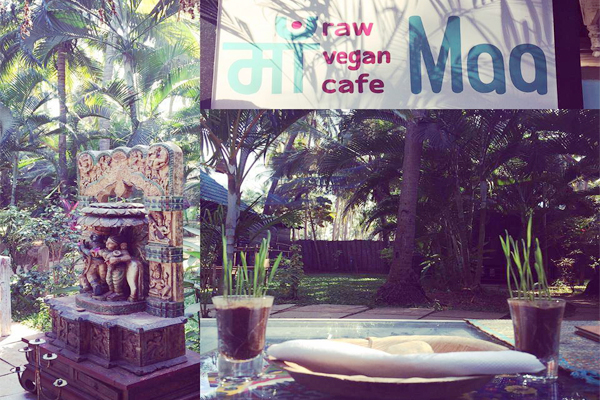 Image Credits: Facebook/maagoa
9. Ahimsa - The Vegan Cafe, Shirdi
The journey to Shirdi has become more fun since Ahimsa - The Vegan Cafe opened its doors for pilgrims who have had a long day after travelling and standing in a queue for 'darshan'. A delightful menu with a global cuisine comprises unusual stuff such as black bean burgers and pizzas. Sit and munch comfortably in a calm atmosphere. Sounds good, doesn't it?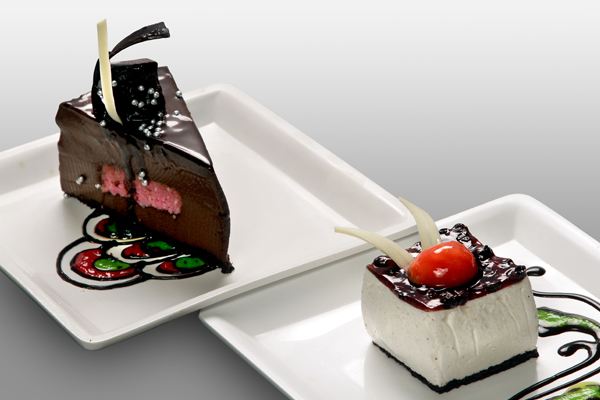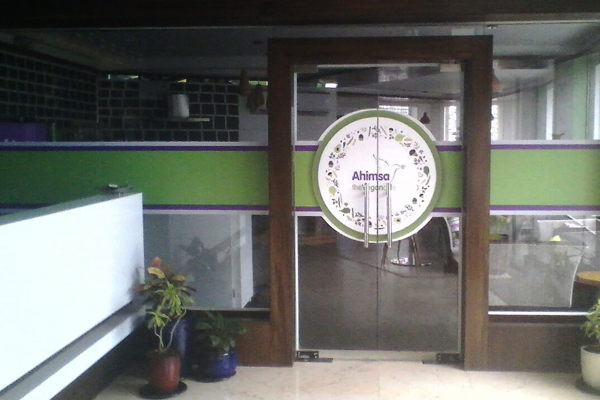 Image Credits: Facebook/ahimsathevegancafe
10. The Holy Tree, Ludhiana
In a place where everything most likely includes dairy, The Holy Tree comes to your rescue. It is a vegan and a gluten-free restaurant with diverse options of food from main courses to desserts. Their seating is pretty simple but it has a calm and meditative vibe which soothes the soul of every guest who walks in.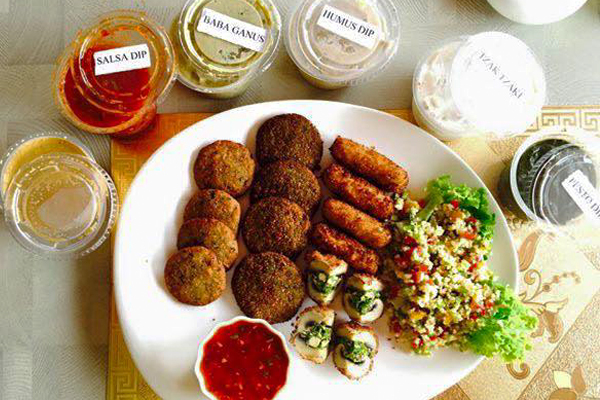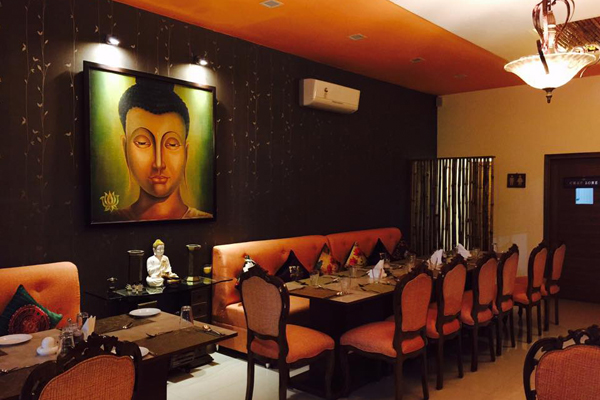 Image Credits: Facebook/thtnutrition
11. Veganza Cafe, Auroville
A rooftop cafe, that obviously cares about your vitamin D needs, along with delivering yummy food and good music. And if that wasn't enough, this place also has wifi! The idea is to offer a compassionate diet to the people who like to be in a peaceful place and share that experience with the rest of your friends and family too. Check them out here.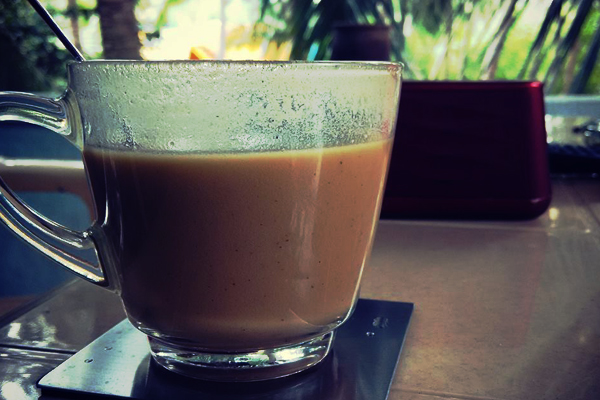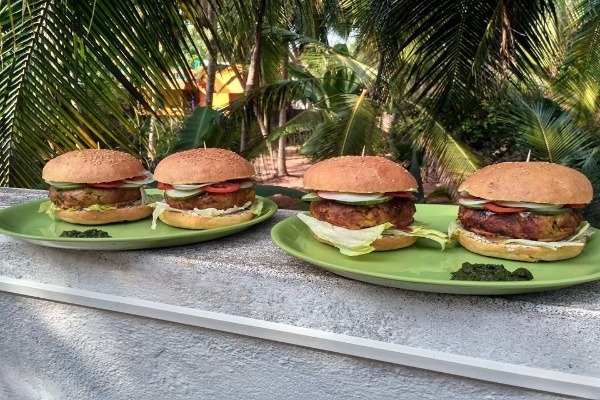 Image Credits: Facebook/veganzacafe
12. Satchitananda Raw Food Restaurant/ Auroville Raw Food Centre, Auroville
Raw vegan food gone creative is what you will find here! You will enjoy the goodness of induging in fresh natural produce and rediscover gifts of earth in their purest form. They serve strictly raw vegan food and each dish is a delight and 100% healthy! Introducing this to children as a food heaven is a rarely seen and Satchinanda does complete justice to it. Have a look at their page here.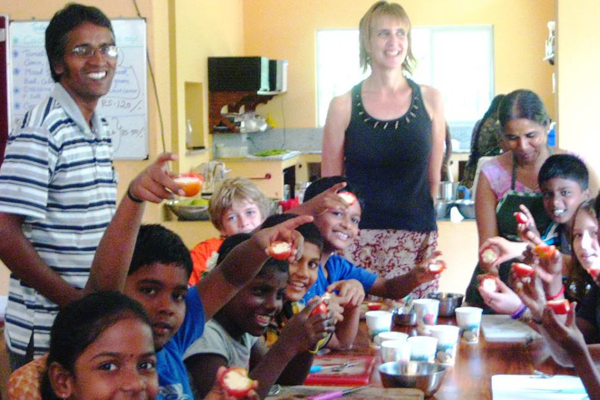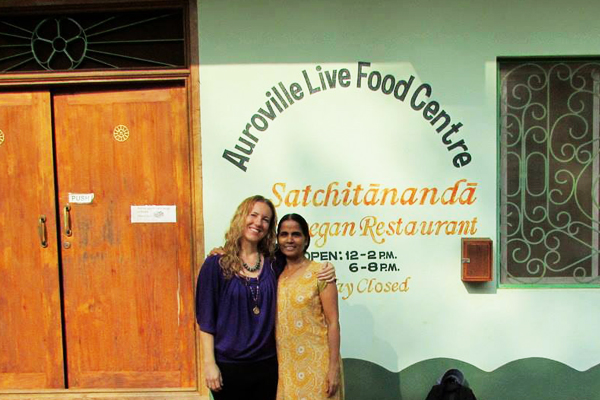 Image Credits: Facebook/aurovillerawfoodcenter
13. Dharma Swasti, Auroville
This place will truly make you feel serene and content because of its ambience and the friendly helpful staff. They serve 50% raw and 50% cooked food and most of their ingredients and organic! You simply cannot have enough of this place by just going once, after eating the delicious variety of vegan food, a return visit is bound to happen. Here's Dharama Swasti's page, have a look!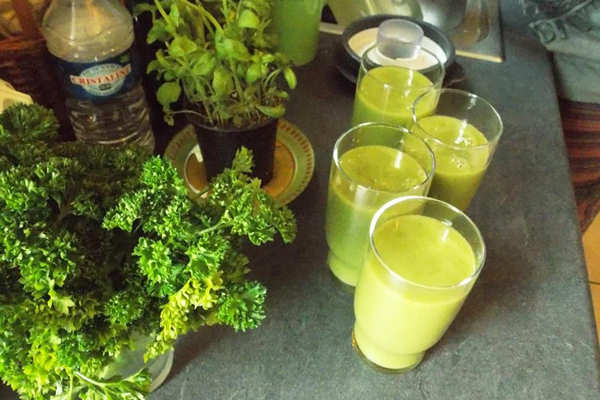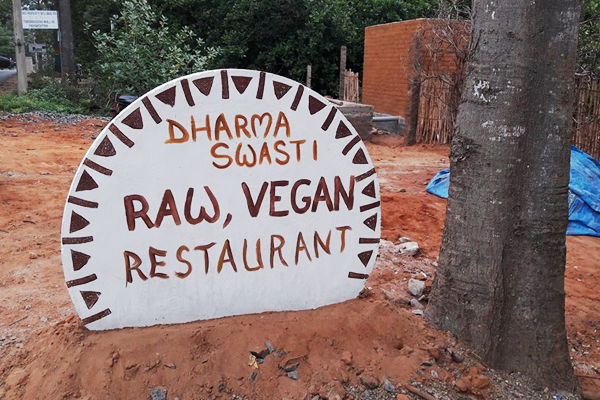 Image Credits: Facebook/eatwithconscience
14. Shantaram Raw, Goa
This beachfront cafe situated on Arambol beach is the perfect way to fulfil all your guilt-free cravings from exotic thalis to mouth-watering vegan desserts and even vegan cooking lessons. In short it's a one-stop shop for all needs vegan. Re-opening in the first week of November, they are assured of crowds simply waiting for the restaurant become operational. Check out their page here.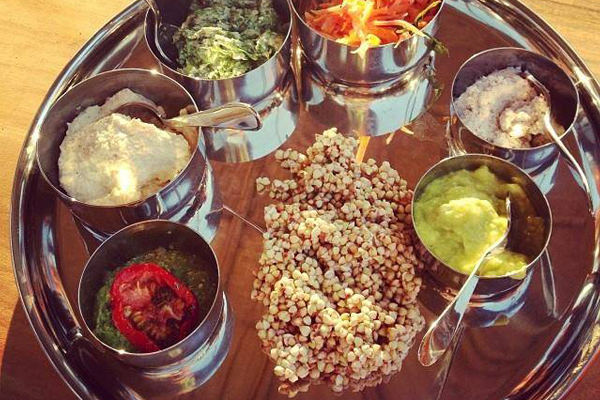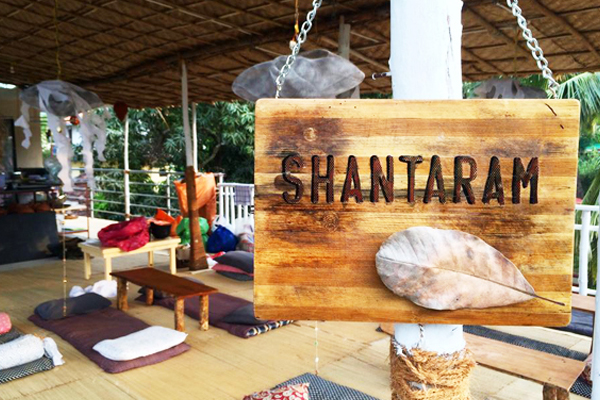 Image Credits: Facebook/shantaram.raw
15. Greens Guesthouse, Auroville
This is a unique place where the simplicity of the cuisine brings about serenity of the mind. Green's is a guesthouse with a no-fuss but explicit vegan menu served with love and genuine affection. It's truly your home away from home.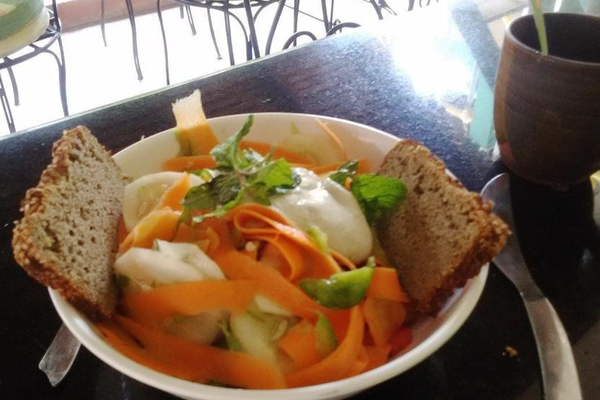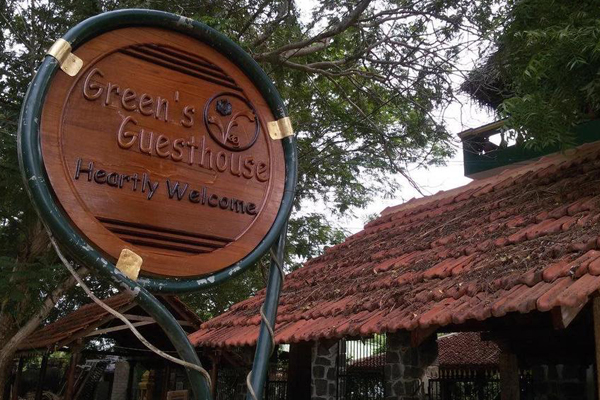 Image Credits: Facebook/greensguesthouse
16. Energy Home, Auroville
From herbal idlis, to almond, walnut and coconut milks Energy Home lives up to its name serving healing remedial food to their customers. Energy Home is a cozy place in Auroville Puducherry, with its own little library and a wide range of yoga and self-help books.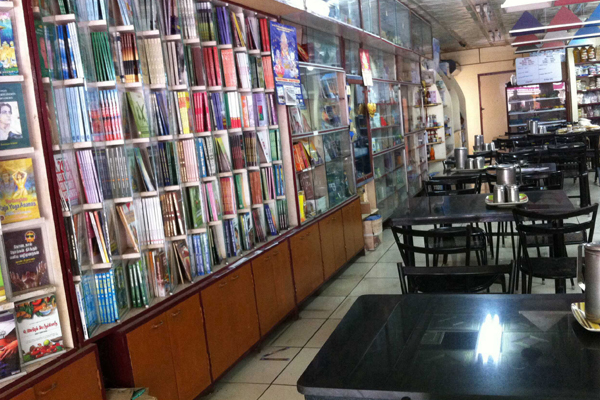 Image Credits: Zomato
17. Divine Nature, Dharamkot
You don't need an excuse to visit Himachal Pradesh but a vegan restaurant situated amongst the magical scenic mountains might make you rush at the earliest. Dharamkot is the ideal location for a vegan camp. They have a vegan buffet which serves the most yummy salads, curries, smoothies and cakes. Check them out here.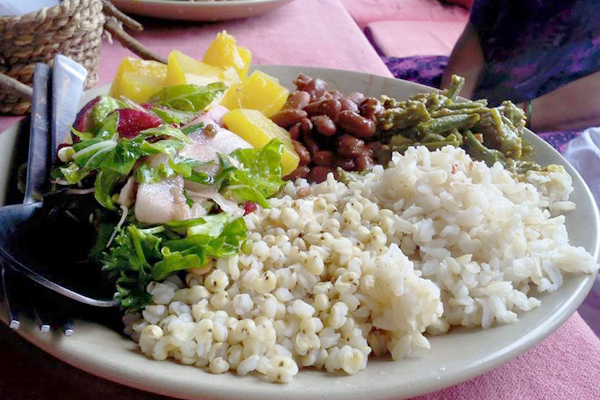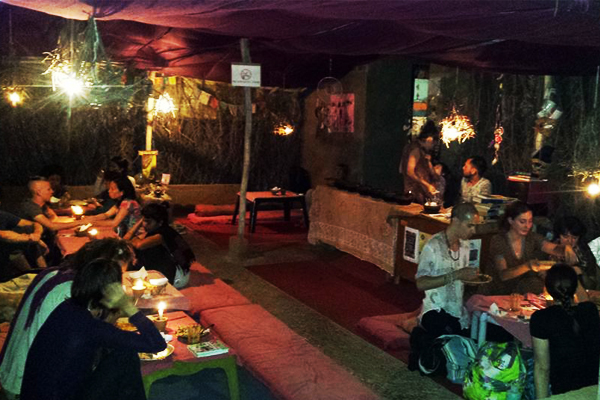 Image Credits: Facebook/Divine-Nature-767844470003310
18. Blue Caterpillar Vegan Café, Dharamshala
Friends, food and mountains? Now this is a list which is kind of hard to ignore. Blue Caterpillar offers a mouth-watering menu with cashew cheese, pizzas, spaghetti, thalis, sweets and more.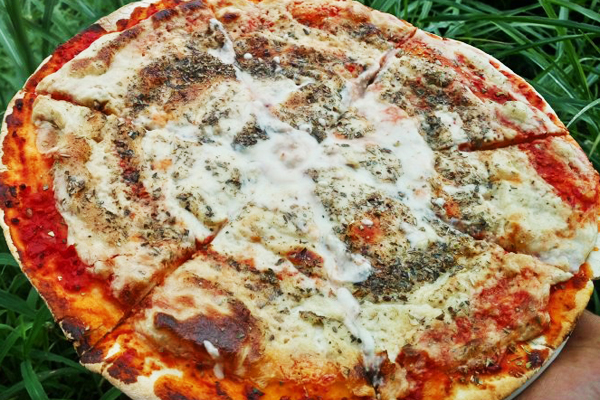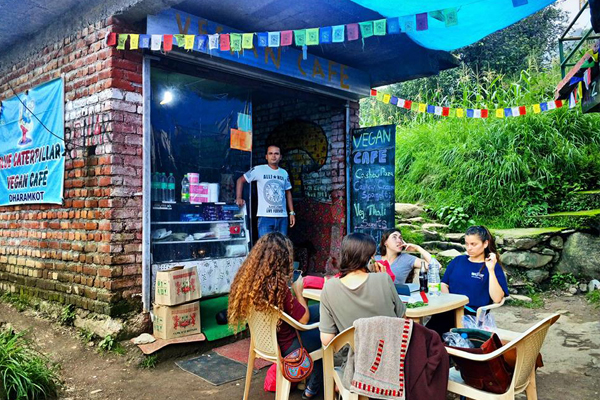 Image Credits: Facebook/bluecaterpillarvegancafe
19. Kompassion, Pune
Kompassion sets an example showing how easy it is to veganize day-to-day food without having to go out of the way! Kompassion believes we are what we eat. They hope to provide rolls, kebabs and biryanis which are vegan and dairy free without any compromise on the taste. Dairy free and reasonably priced 'Shrikhand' might just become the current craze in a city where people are passionate about sweets.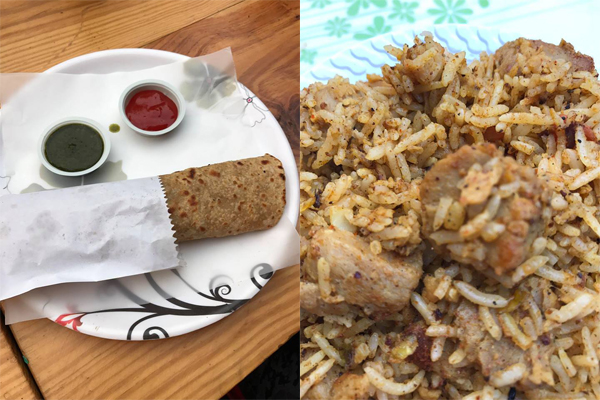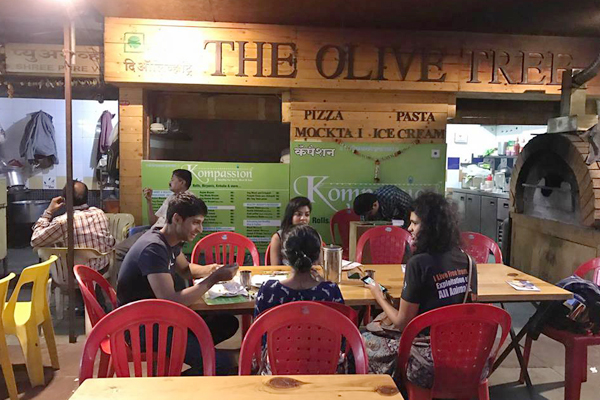 Image Credits: Facebook/aruna1
20. Granny's Bowl, Pune
Fairly new and located in a commercial section of the city, Granny's Bowl is more of a take-away but they do have seating for six people. Open for breakfast, lunch and dinner this place will be a huge relief to vegan office-goers. There is a different menu for each day of the week so there is enough variety too.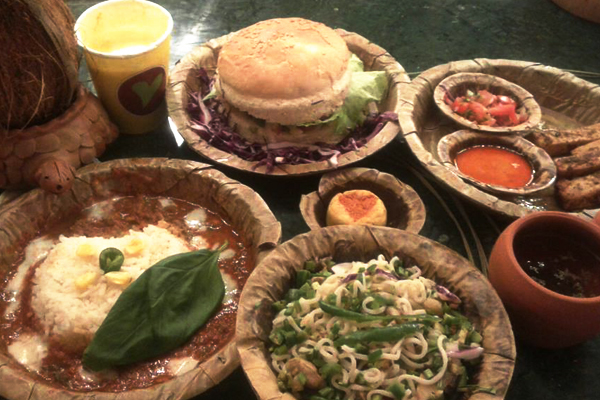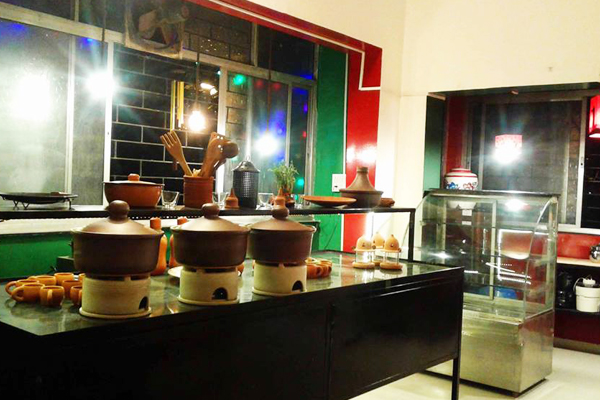 Image Credits: Facebook/grannysbowl
21. Vegan Hearts Restaurant, Ludhiana
Here's a brand new addition to the family of Vegan Restaurants. Vegan Hearts serves decadent and delicious desserts ranging from themed cakes to cute little pastries. Now, how can you refuse a sizzling brownie with vanilla ice cream, that too, all vegan?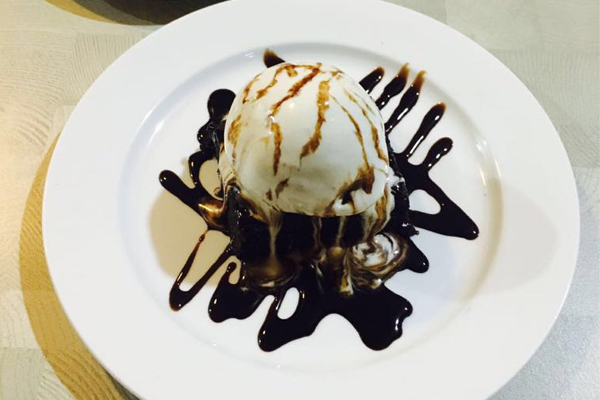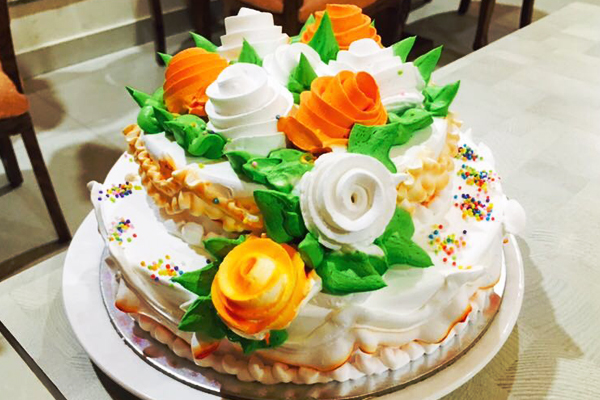 Image Credits: Facebook/VeganheartsIndia
22. Vegan & Raw, Varanasi
Varanasi has just opened its first wholly vegan restaurant. Located in a quiet bylane near Tulsi Ghat, this garden cafe offers an interesting mix of soups, salads appetisers and desserts. They also host live music sessions once or twice a week. Recently they have introduced a vegan breakfast with muesli fresh fruit and salad at Rs 300/- per plate. Lunch and Dinner buffets will also be available soon. Check them out here.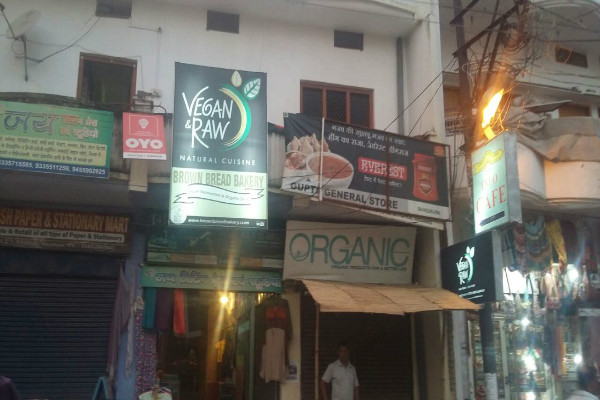 Disclaimer: In case we have missed a 100% Vegan Restaurant in India, please write to us at hello@veganfirst.com and we will add it to the list.
If you have visited one of these restaurants, don't forget to comment below and share your experience with us!
Our team has got in touch with each restaurants listed herein and they have claimed to be 100% vegan, We take no responsibility for misinformation on the part of the restaurant.
If you liked this article, please spread the love by sharing it!
AUTHOR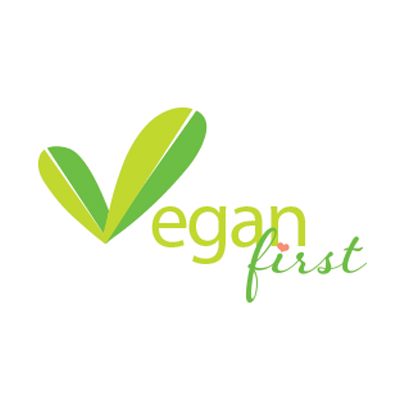 trending
Be a Vegan First Informer
Send us buzzworthy news and updates