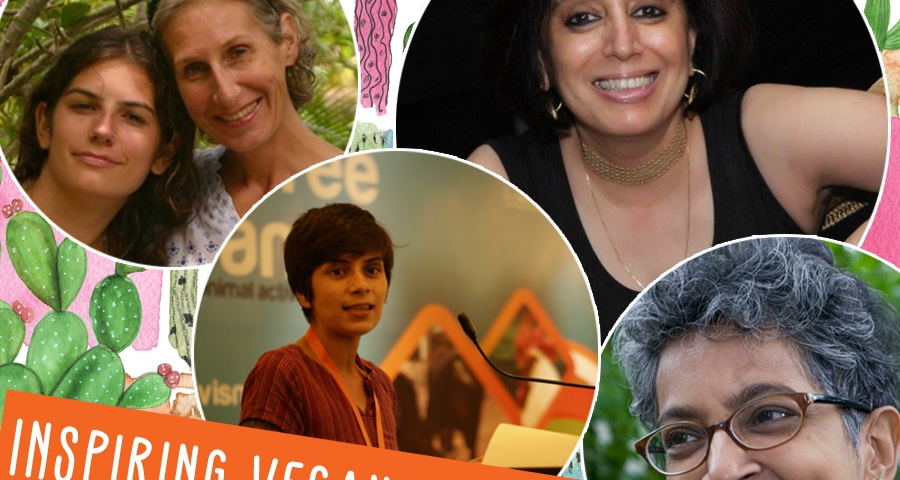 Inspirational Vegan Women you Should be Talking About this Women's Day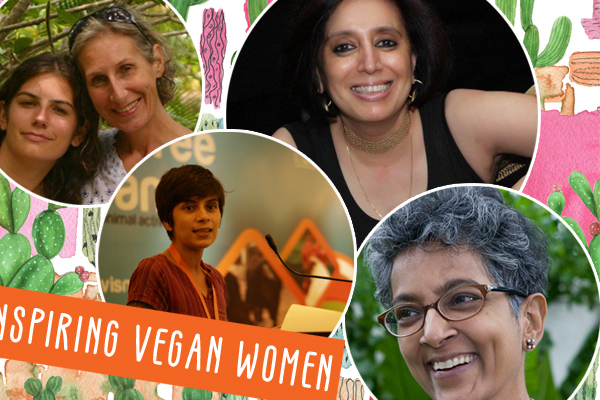 In any movement there are those who stand out as the front runners, the women on our list are those who we are immensely proud of and deserve to be given the spotlight for their outspoken activism and support within the vegan community. All these women have one thing in common, a real sense of compassion for all life and the courage to stand up for what they believe in. Here are the women you need to be toasting to on women's day:
Nandita Shah
Shah is the founder, director, and trustee of Sharan. She's also a registered homeopathy doctor. Her internship and experience at a farm sanctuary in New York inspired her to start Sharan. She is popularly known for her studies and cases in reversing diabetes through a plant-based diet. Ms. Shah has been honored with the Nari Shakti award by the Indian government this year. Congratulations!
Ms. Shah believes that "Being vegan is a celebration of femininity. I would never have it any other way. No female whether human or animal should be exploited for pleasure. May every female be free from fear and harm and be allowed to enjoy motherhood.
We asked her what advice she has for women who would like to turn vegan - "don't hesitate. You will never regret. You will experience peace that you have never harmed anyone and never deprived any mother of her baby. It is worth learning few tips about how to be healthy and a few amazing recipes to inspire others."
Anuradha Sawhney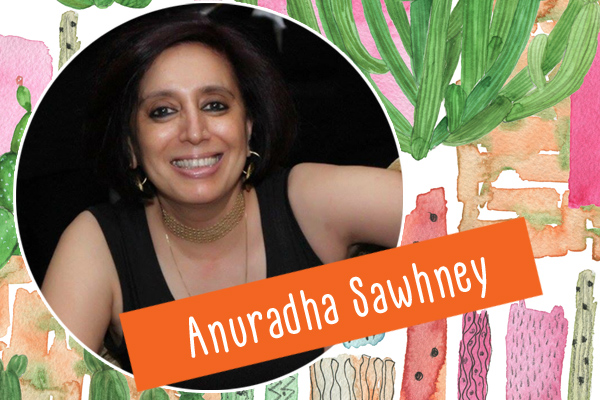 Sawhney is a multidimensional woman. She's an author of the book 'The Vegan Kitchen Bollywood style,' founder of Pune's only vegan catering company- Back to Basics, a writer for various mainstream media, ex-editor for Animal Times magazine and was the ex-chief functionary at PETA India for 10 years.
Vardha Mehrotra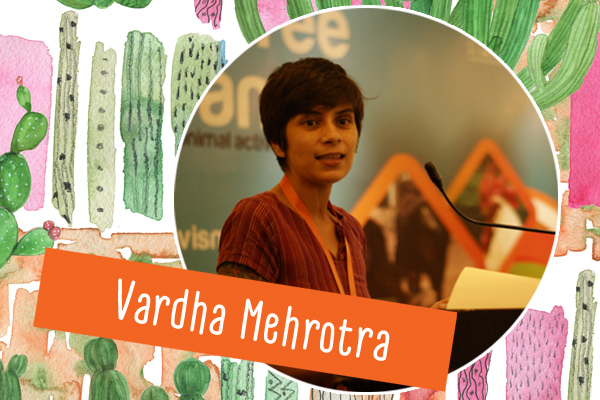 Vardha Mehrotra is the director at Federation of Indian Animal Protection Organisations (FIAPO) - India's first apex animal rights organisation. Ms. Mehrotra is trained in cognitive science, philosophy, computer science and bioinformatics; a skill set that has laced her experiences working with activists and organizations in India and Scotland. She has been instrumental in organizing various animal welfare events and empowering several young volunteers to work in the same field.
Vardha says, "As a vegan woman and an activist – I recognize the value of being sensitive to oppression - whether on the basis of gender, or species. I am conscious of the impact that my individual choices make and that veganism empowers me to make that impact, and stand undefeated in the face of prejudice and bias.
My advice to other women who want to follow a vegan lifestyle is to simply go for it! People are curious about veganism, but usually consider it too alien to adopt as a lifestyle. That is because of stereotypes that veganism is fraught with. On this International Women's Day, I implore women to look past these stereotypes, just like we did to those of being a woman! It's the best decision you can make for your body and your conscience! "
Erika and Claire Abrams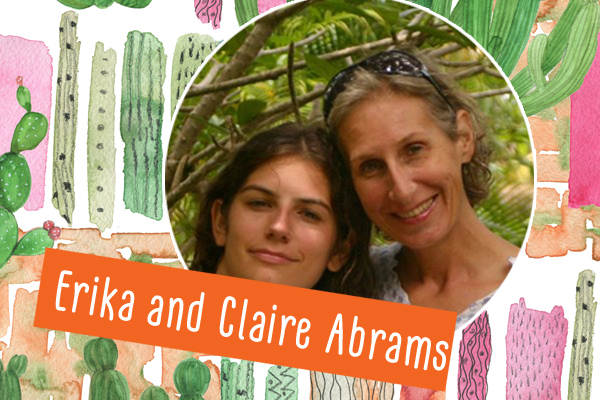 Erika Abrams is a co-founder of two organizations, FIAPO and Animal Aid Unlimited. AAU is located in Udaipur and is lauded as one of India's busiest rescue centres and sanctuaries. Since its inception in 2002, the Abrams family have fully invested their time and effort into AAU, from the humble beginnings of just four employees the company has now grown to over 50+ full-time employees. Additionally, more than 50,000+ animals have been treated since 2002; with their beautiful 4 acres sanctuary, 250 of the approx 400 animals are constantly being treated. Incredible work!
Erika says, "Being vegan helps me realize, again and again, that the world and all its inhabitants are "ours" only to cherish. Nothing is mine but love."
Who is your favourite, give them a shout out, to show them your love and support!
Happy Women's Day!
AUTHOR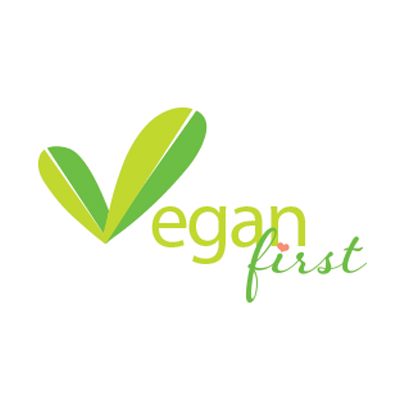 trending
Be a Vegan First Informer
Send us buzzworthy news and updates
related
Meet Kuntal Joisher: A Vegan Mountain Climber Who Conquered Mt. Everest!
3.3 K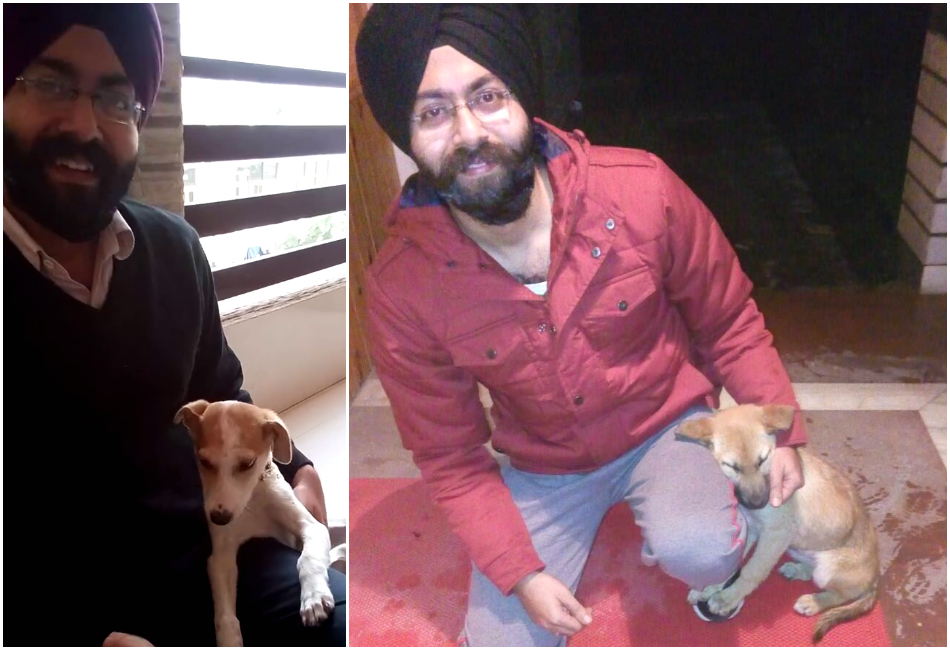 #VeganStories: Kamal, A Charted Accountant By The Day, Animal Lover For Life!
2.1 K