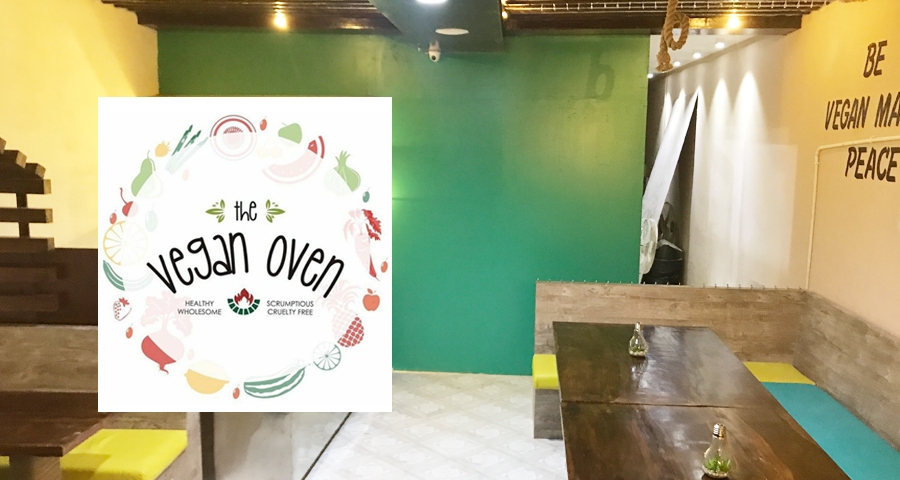 Ludhiana's New Restaurant, Vegan Oven Opens Tomorrow!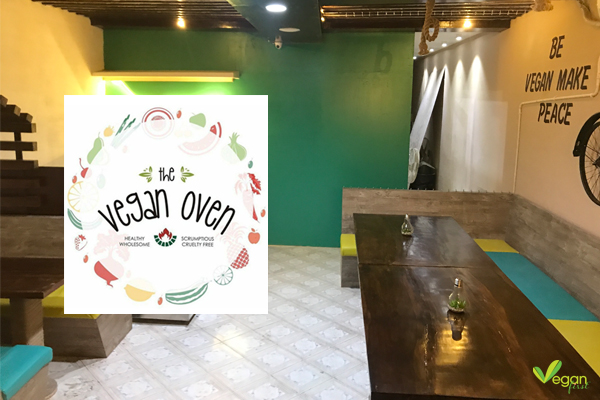 Remember we told you about Vegan Oven, a fabulous new restaurant opening in Tuition market, Ludhiana? Well, they're finally opening their doors this Sunday and we couldn't be more excited for Daisy Pruthi who is the co-owner at The Vegan Oven.
Speaking with her we got the sense that this new venture was going to be her best one yet. Daisy herself has been a vegan for over 8 years, and when she quit her successful content-writing career, she found her real calling which was food. Looking around, however, she noticed that as a vegan, the options were limited and not delectable – this sparked her culinary journey and inspired her to open her own vegan restaurant.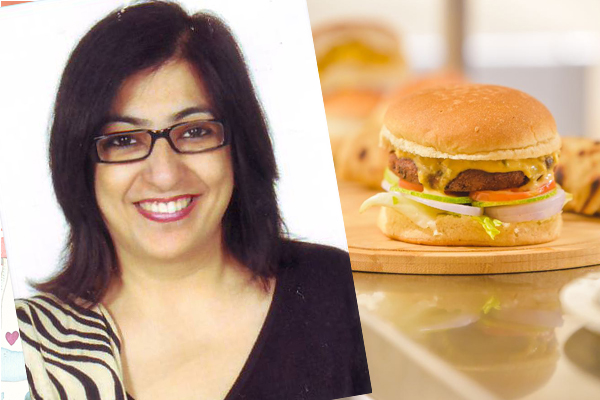 Daisy Pruthi
Vegan Oven is a peaceful haven where you can satisfy all those vegan food cravings with their offerings of yummy cakes and pastries, continental and fusion dishes and delicious drinks. We caught up with her to get all the behind-the-scenes details about her journey to opening Vegan Oven. Here is the exclusive scoop from the interview.
VF: How long did it take you to learn about vegan cuisine?
Daisy: When I made the shift from my career to food, I used to research online on Youtube and other sites to learn about vegan food, but couldn't really find what I was looking for. It took me around 1 year with my chefs, I didn't do it alone, to really understand everything that goes into the stomach. Originally I had wanted to spread veganism through lectures about the health benefits of vegan food, but then when people listened to my talks, they would ask – "But where can we taste this food". This made me start experimenting with vegan cuisine and that's when we started curating the menu, which is very much appreciated by people and they don't find any difference between vegan and non-vegan food.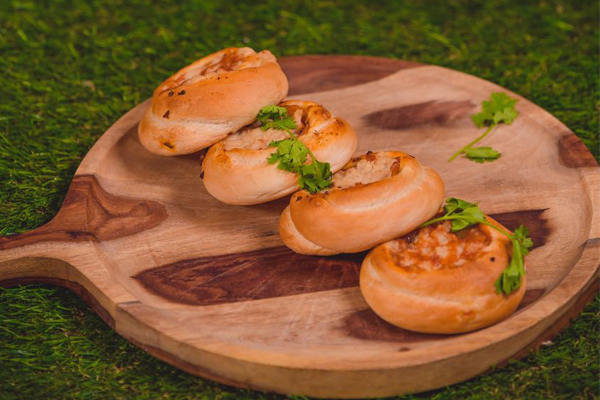 VF: How did the concept of Vegan Oven begin?
D: After my chefs and I came up with this entire menu that had people really talking about the food, that is when I decided it was time to take this forward. I was looking for partners to start the concept of Vegan Oven, a place where people can taste vegan cuisine and realise that you don't need animal products in food for it to taste good. That is when I met brother-sister duo Bhuvan Kalra and Deeksha Kalra and Mr Rajiv Ghai, who are just as enthusiastic about veganism and food as I am.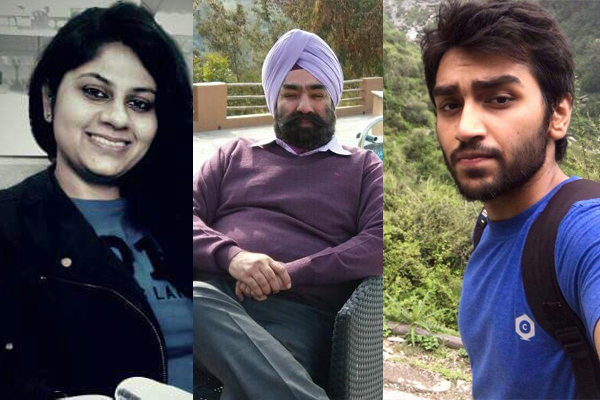 Deeksha Kalra, Rajiv Ghai and Bhuvan Kalra
VF: How did you go about finding the perfect location?
D: It's right in the middle of a very good market called Tuition market. It's surrounded by tuition classes, hence the name, there are a lot of kids around. There are gyms, so basically it's a really happening place, where I can also go and give small lectures.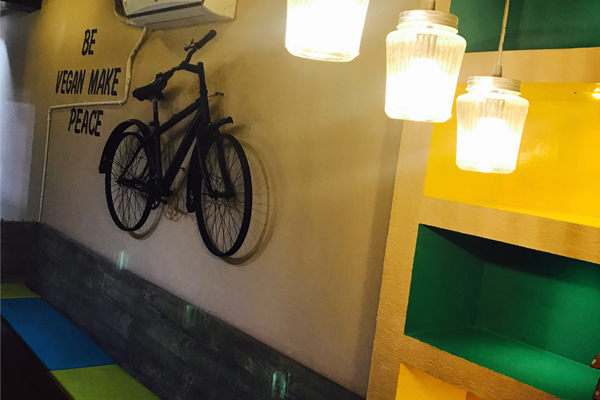 VF: What can customers expect from the kitchen of the Vegan oven?
D: We have all the cuisines available at Vegan Oven from Indian, Chinese, continental and even Thai and Mexican. Apart from that, we have lovely cakes and bread that are always a hit. We wanted to create an atmosphere where anybody can come in and try the food, enjoy their birthdays, kitty parties etc and through that way, our food will be changing the perception of veganism in Ludhiana. Also, our price range from cakes to a whole meal is very competitive, so people really don't feel the difference at all. In fact, after eating the food, when we tell them it's vegan and it doesn't contain any animal tissue or fat, it really strikes a chord with them. So many clients who have tried our food say that after eating they feel light.
VF: Tell us a bit more about your menu
D: Our cakes and pastries are a big hit, it takes a lot of effort into making a good cake, but somehow it pays off when you get a positive reaction from people. Whether it be a black forest or choco lava cake, we have a lot of varieties.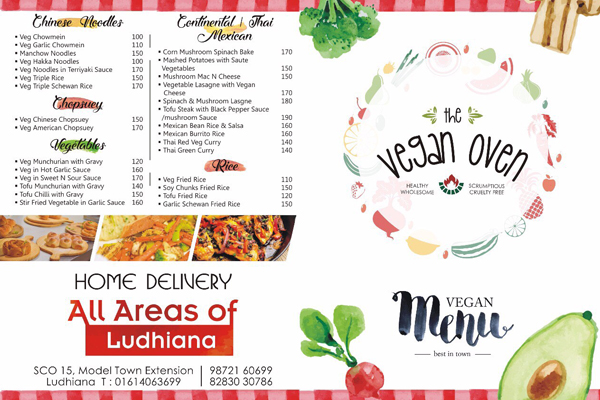 We have so many options on our menu from Tandoori Malai soya chaap to chilli tofu wraps, even a submarine tikki sandwich and healthy alpha omega salads. There are really a lot of options that when you come to the restaurant you can try a different dish each time. Our mushroom mac and cheese, choco lava cake and pasta dishes are a total hit with people, they are our top dishes. For the junk food lovers, our cheesy tortillas, which taste really yummy is a hot seller.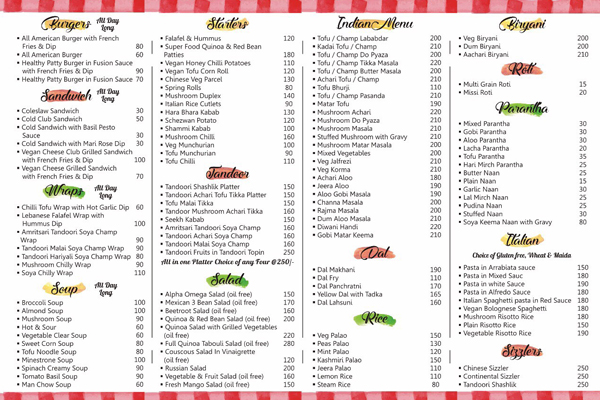 VF: What has been the response in Ludhiana towards vegan food?
D: Before our launch, we used to do a daily fresh menu and people were trying our food and loving it. There is a great response from people and they realize that vegan food is much healthier. There isn't a huge shift, but most people in Ludhiana know about vegan food and that it's healthy. In fact, even our cappuccinos, lattes and ice creams are so healthy that you can have them every day and not put on weight!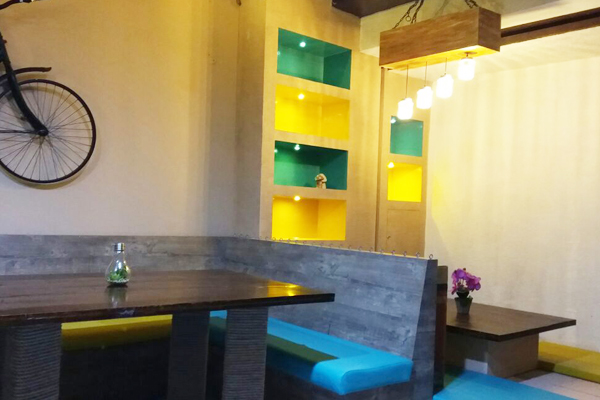 VF: Tell us about the décor of the restaurant
D: We've got very different kinds of furniture. Really raw, very earthy and the designer furniture and cutlery are all tastefully done, not flashy at all. We also have a few vegan quotes and posters on the table that people can read up on the subject while trying out our food.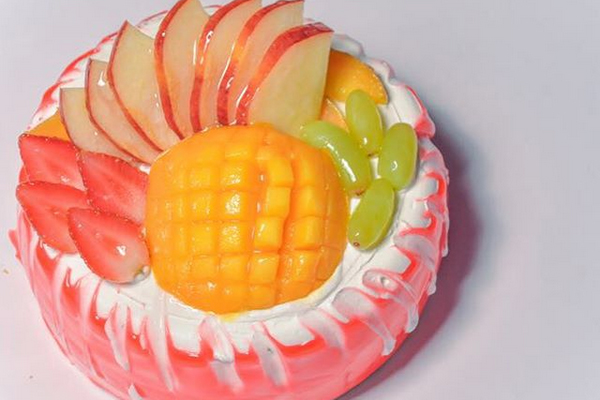 Sounds fantastic doesn't it? If you're in the Ludhiana, tuition market area this weekend, make sure to drop into Vegan Oven and check them out. Remember to tweet/ tag us in your instagram posts if you're heading there. We'd love to see your photos!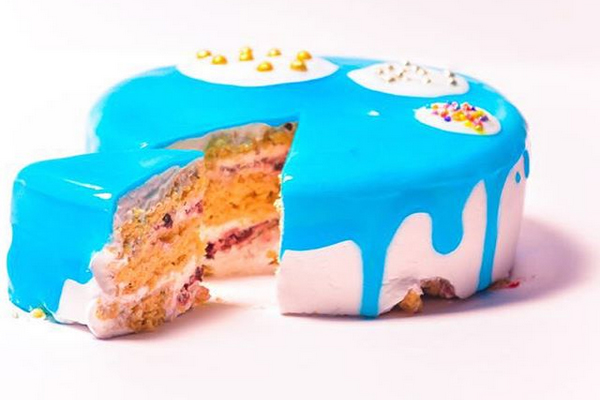 Address:
SCO15, Model Town Extension
Ludhiana, Punjab, India
Tel: 082830 30786
* All images courtesy The Vegan Oven
Like this?
Read: The Vegan Oven: 100% Vegan Restaurant Launching in Ludhiana
Read More: You Need To Go Vegan NOW! Here Are Top 11 Reasons Why!
AUTHOR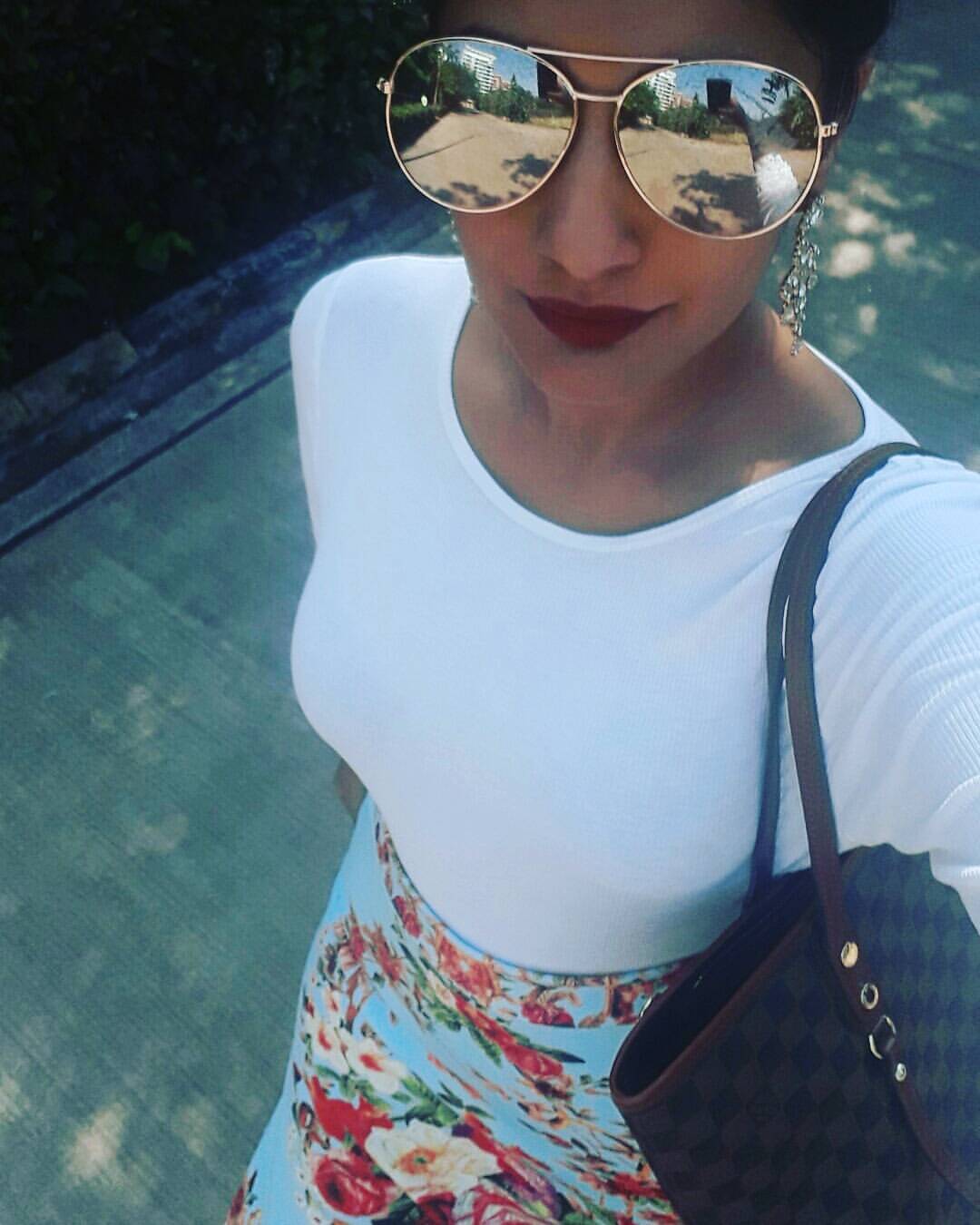 trending
Be a Vegan First Informer
Send us buzzworthy news and updates
related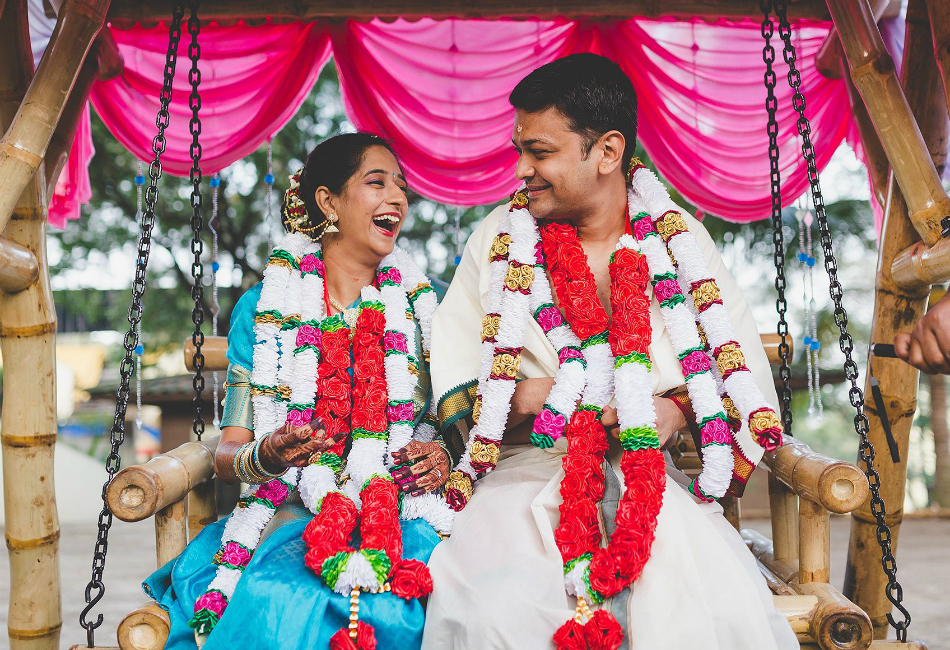 Shasvathi & Karthik's Vegan and Eco-friendly Wedding Will Definitely Inspire You!
3.8 K