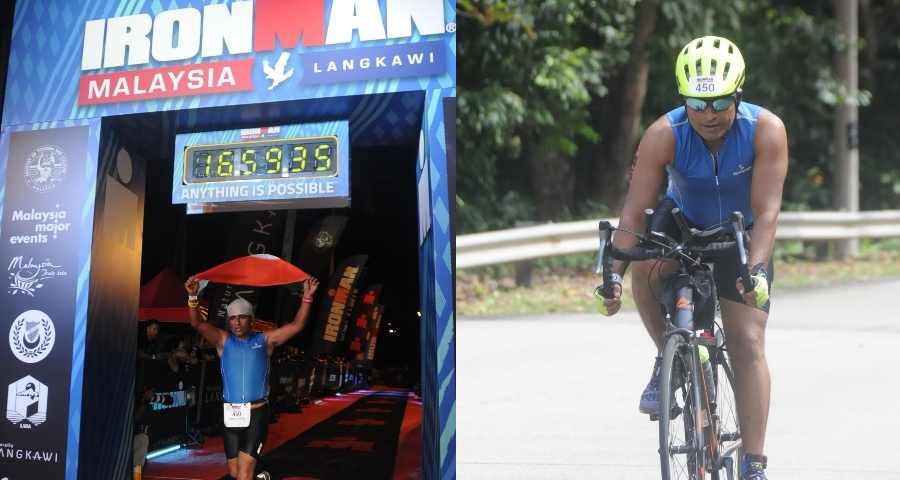 Meet India's First Vegan Ironman Athlete
Vegans in India are doing some amazing things, from climbing Mt. Everest to rescuing animals or even starting their own businesses. There is nothing stopping people from spreading veganism in every field they venture into. One such story is of Siddharth Shukla, who is India's first vegan Ironman to have participated and completed the juggernaut course in less than 17 hours.
Those who don't know about this iconic race – Ironman is a long-distance triathlon organised by the World Triathlon Corporation. Athletes have to complete a 2.4 mile (3.86 km) swim, a 112-mile (180.25 km) bicycle ride and a marathon 26.22-mile (42.20 km) run, raced in that order and without a break. It is considered one of the most difficult one day sporting events as it has a strict time period. The entire race has to be completed in 17 hours, making it a grueling mental and physical race.
Siddharth's Vegan and fitness Journey
The Ironman was a non-vegetarian growing up, but after seeing a goat being slaughtered at the butcher, he decided to give up meat and become vegetarian. This was 8 years back, in the last 4 years he's been a complete vegan. Siddharth read the book 'Become Healthy or get extinct' by Darryl D'souza and turned vegan overnight.
In 2005, Siddharth moved to Mumbai for a corporate job in a leading private sector bank. As with all corporate lifestyle issues, weight gain, improper diet, and a horrible sleep schedule took its toll. "I even got operated for kidney stones 4 times. This is when I decided that I will have to do something about it, hence inspired by a friend Mr. Sachin Mantri in the USA I started running." Says Siddharth.
This interest in health and running took on new meaning when he started going to the gym and heard on different fitness groups about the power of non.veg diets and supplements and its superiority when training for endurance sports. "I wanted to break this myth. As Ironman is the toughest of all single day endurance sports, I decided to attempt it. I trained myself for good 6 months as it involves swimming and cycling also. I learned swimming just 6 months back hence it was a risky game." This determination and drive saw him complete the daunting race in 16 hours 40 minutes.
Speaking about the actual event Siddharth says it was almost Zen-like – "When your mind stops and you just are into the moment. It's tough and you really need to keep yourself motivated. You think of giving up many times in between but still, you have to go on and on." No wonder they say you have to be mentally tough to do sports events like the Ironman.
Tips for training for the Ironman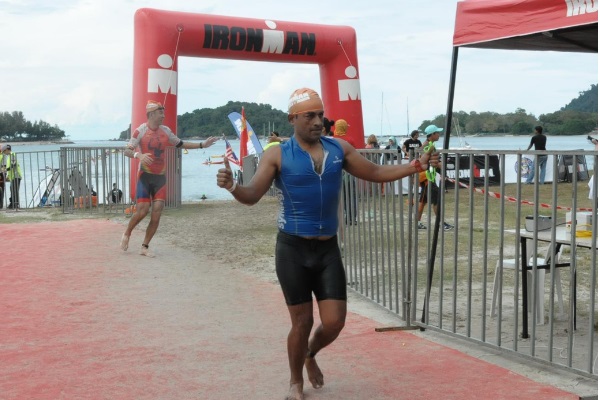 While there are many different ways in which to train for a race like this, there are a few things Siddharth, in his personal opinion, swears by:
1. Eat a lot of fruit first thing in the morning. Then sprouts and nuts.
2. Include Millets in your diet
3. Don't worry about protein too much. Eat gram, peanuts, pea, and beans.
4. Drink 3 to 4 liters of water daily
5. Run three times a week and go for a long run on weekend
6. Practise for open water swimming and try to cover distance like 2 to 4 kilometers within the cut off time.
7. Stay calm and do breathing exercises.
Part of his training includes his support system of friends and family who constantly provide the motivation and encouragement when training get tough and that extra burst of energy is required. His Biggest support is his mom, sister, and wife. Milind Soman, who is his good friend and guide who helps with everything regarding running. His open sea swimming instructors Gharat Kaka, Mandar Bhai, pool instructor Francis, Sachin Mantri who inspired him to start running. Finally, Darryl D'souza who inspired him to be vegan, who in turn saw him become India's first vegan ironman.
Next on the cards for Siddharth is the Comrades course which is which is an 84 Kms complete hill run in South Africa and few more Ironman events.
Congrats on this amazing achievement, you're not only doing the vegan community proud but are a true testament to the fact that you don't need animal protein or meat to achieve your athlete or fitness dreams.
Like this?
Read: 7 Indian Vegans who are on Top of Their Fitness Game
Read More: Dhruv Chaudhuri - Your Vegan Fitness Inspiration!
AUTHOR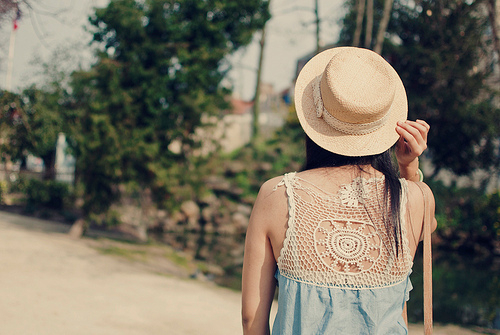 trending
Be a Vegan First Informer
Send us buzzworthy news and updates