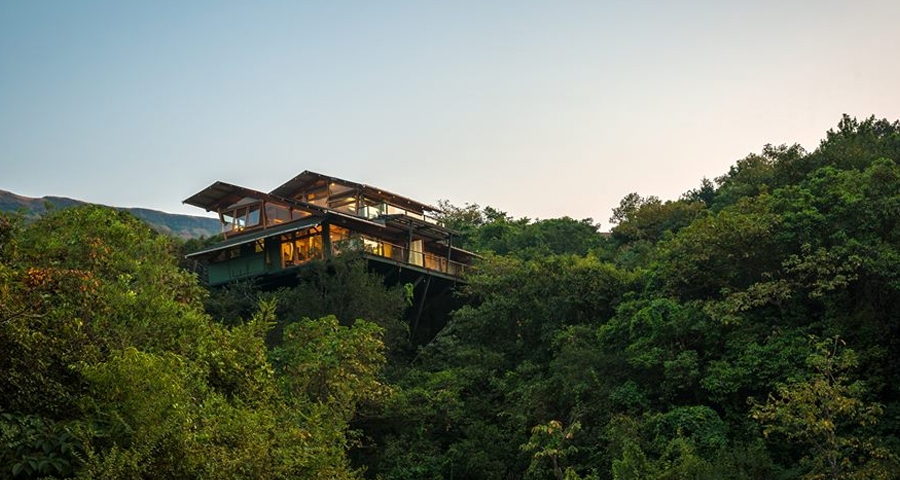 Monsoon Getaways: Best Eco-Stays in India
Monsoon is the best time to relax and enjoy getting in touch with nature. There is nothing more healing or rejuvenating than a little vacation during the monsoon. Sounds like a good idea? Here are a few of our top choices
1. Dune Eco Village and Spa, Puducherry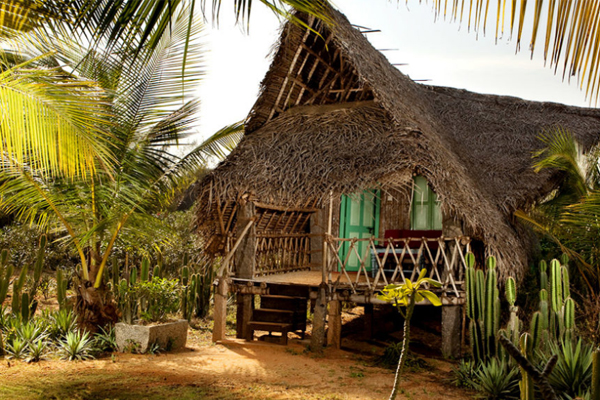 Image courtesy Dune Eco Village
This picturesque little resort is situated on the Keelputhupet beach, near Puducherry. Apart from the stunning accommodations, their Deepak Chopra healing centre offers up meditation guidance, Ayurveda massages and beauty treatments. What really caught our eye though was the unique therapies they offer like the warm water shiatsu, commonly known as Watzu, and Woga - water yoga. That's reason enough to try this out!
2. The Machan, Maharashtra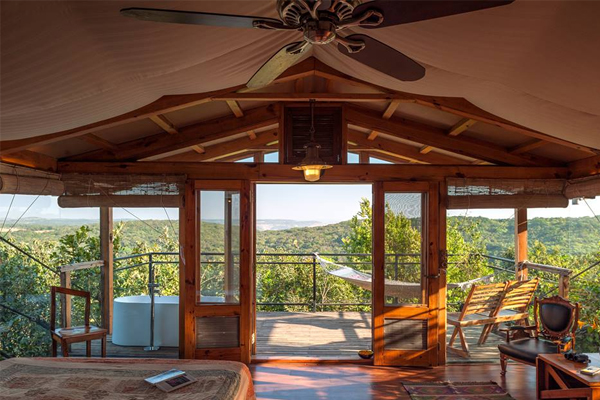 Image courtesy The Machan
Extensively featured in fashion magazines, the Machan is just as dreamy as you can imagine. This eco-stay is luxurious and sits atop trees. During the monsoon, experience nature at its best, in one of their famous tree houses. Leave the kids with the grandparents, and enjoy this little monsoon romantic getaway. As you can expect, the Machan tends to get booked pretty quick, call a week or more in advance to secure your tree house.
3. Sadhana Forrest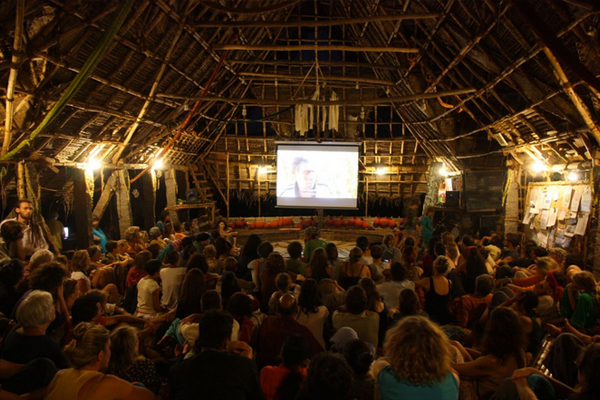 Image courtesy Sadhana Forest
A true vegan treat for those wanting to be surrounded by like minded folks. This zero-waste, hippie commune as we affectionately call it, is reminiscent of the movie "the Beach." We're thrilled that it is thriving, and hopefully we can expect more of these vegan retreats to pop up in India. Read a first-hand account about Sadhana Forest from Nikita Solanki's article.
4. Kalari Kovilakom, Kerala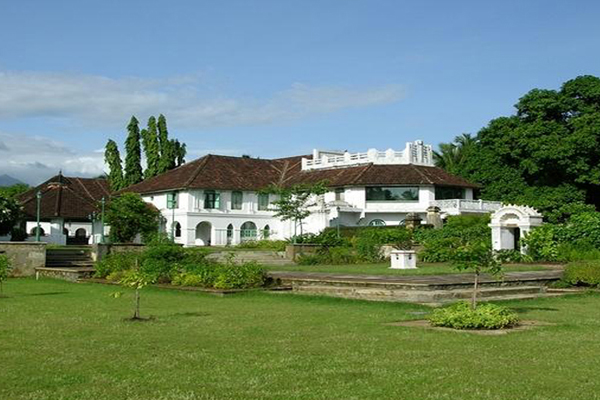 Image courtesy CGH Earth
The CGH Earth group have taken years to restore this heritage building into something that offers holistic treatments. It is said that the land and palace were surrounded by the Venga tree and a fresh water spring that cured prince Dharmavarman. Hence the CGH Earth group thought that it would beneficial to open their healing resort there. No TVs, game rooms or shopping centres, this resort is a much needed escape from the day to day distractions. Enjoy deep healing with their Ayurveda treatments and its authentic ambiance.
5. Wildernest Nature Resort, Near Chorla Ghat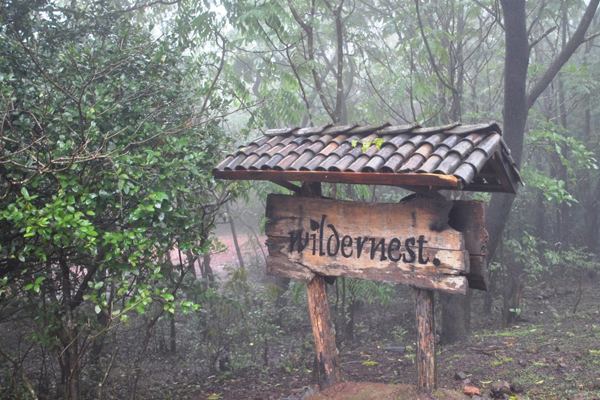 Image courtesy makemytrip.com
With 16 eco-cottages and a beautiful infinity pool that overlooks the mountains and natural waterfalls, this is the perfect place to be during the monsoons. Once you're done admiring nature you can part take in activities such as nature walks, bonfires, folk dancers and village excursions.
6. Kanha Earth Lodge, Madhya Pradesh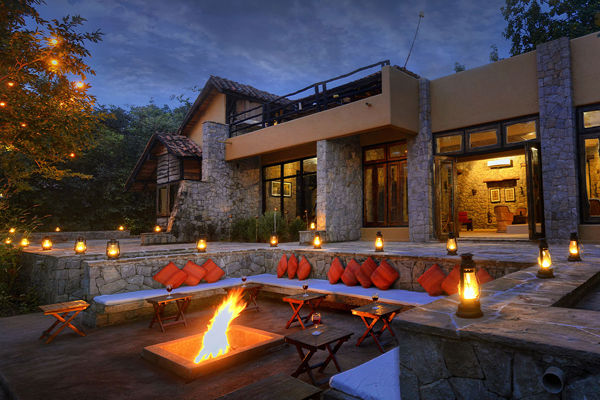 Image courtesy Kanha Earth Lodge
This luxurious lodge allows you to splurge a little amongst the 16 acres of natural forest. Since it is not in the heart of the tourist area, you can enjoy your solitude. Its proximity to the Kanha Tiger reserve ensures that you can beat the rush and enjoy the once-in-a-lifetime experience to see the tigers. According to their website their rooms are inspired by 'Gond tribal architecture and offer environmentally sensitive, low-impact accommodation through their design and use of local stone and waste wood, while the absence of neighbouring lodges or highways creates an ideal setting for nature walks, birding and cycling trips through the surrounding forest.'
7. Barefoot, Havelock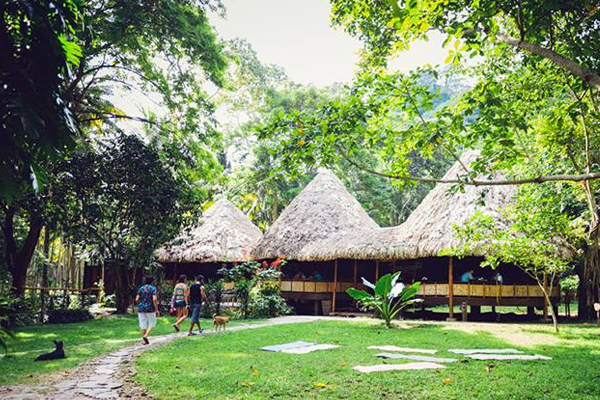 Image courtesy Barefoot Resorts
The Andaman and Nicobar islands always get over looked during the monsoon, but we think it's the perfect time to get away from the crowds and find some solitude. Barefoot is closed in the month of July, but opens on the 1st of august, which is just post monsoon. Perfect for those who want that monsoon feeling but not too much of it. Experience all of Havelock's glory in this No.1 rated eco-hotel on the Andaman island.
Like this article?
Read: 7 Immunity Boosting Seasonal fruits and Veg for the Monsoon
Read more: Vegan Retreat with Spiritual Master Mohanji in Rishikesh
AUTHOR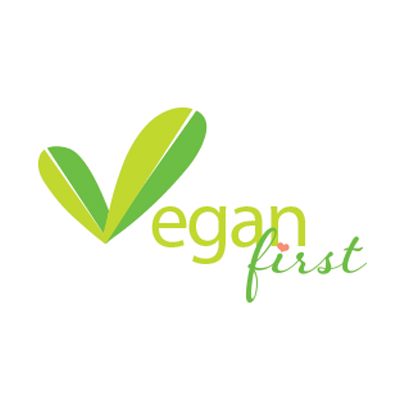 trending
Be a Vegan First Informer
Send us buzzworthy news and updates