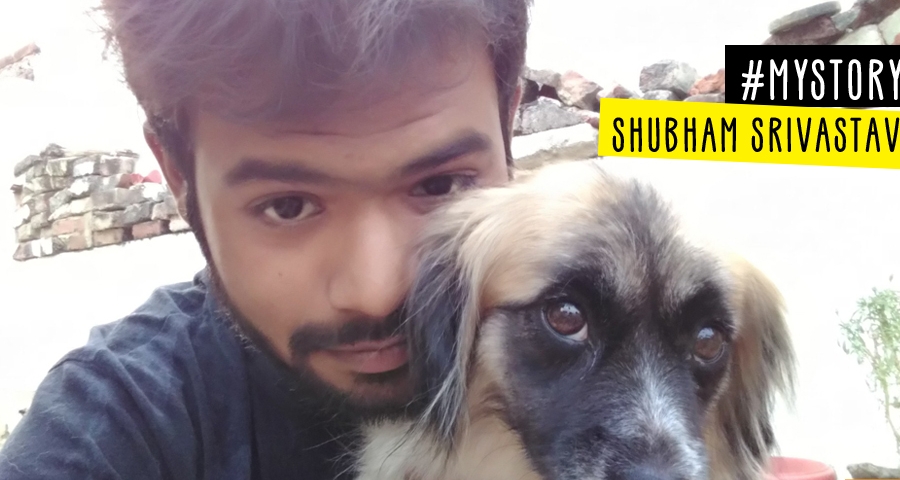 My Story: Shubham Srivastava - Inspiring Young Vegan Affecting Change in Lucknow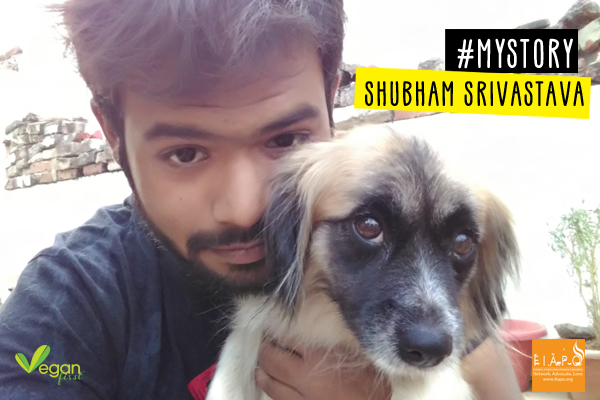 Every once in a while you come across a story about people changing their neighborhoods and spreading the awareness of what it means to be vegan. This is one such story, Living Free volunteer Shubham Srivastava has not only made the decision to be vegan but has also affected people his age to adopt the same cruelty-free lifestyle. Here is what he had to say in an interview with us.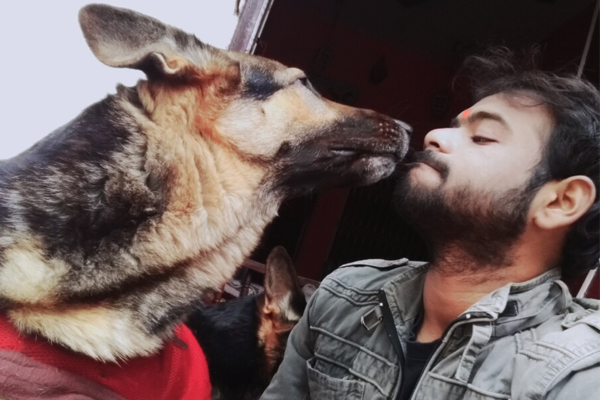 VF: What made you turn vegan?
SS: Six years ago I was a hard core non-vegetarian. Then one day I decided to have dogs as pets and I bought Buddy and Magon, within no time I started loving them and treating like my own children. Suddenly one day while eating chicken my sister said to me "how can you eat an animal when you treat your own pets as your children?" She requested me to go vegetarian; I took almost 2-3 months to be a vegetarian.
Soon after I started feeding and helping the stray dogs in my neighborhood and within 1 year this helping and feeding converted into rescues. I started to watch rescue and P.E.T.A videos for knowledge and that is when I came to know about veganism.
One day I saw FIAPO'S invitation on Facebook for volunteering as a Living Free Volunteer. I immediately sent an e-mail to Shweta mam and she introduced me to Sonal Goyal, who properly introduced me to the concept of veganism and asked me to go vegan. Without thinking even for a second, I decided to go vegan and within next 2 months, I turned into a strict vegan. I am a big foodie that's why my sister always cooks delicious vegan dishes for me and she is also a half vegan. She always tries to ignore non-vegan food as much as she can - I hope one day she will be a vegan too.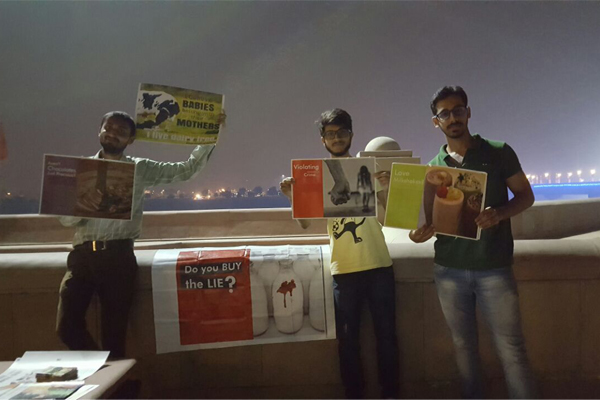 VF: You have been leafleting a lot, what motivates you to do so?
SS: The suffering of animals motivates me to do leafleting and activism. I am just trying to pay off my past evil acts which I had done by eating meat. That's why I wanted to make people aware and stop them from consuming animals. I want to do as much as can with the help of my team.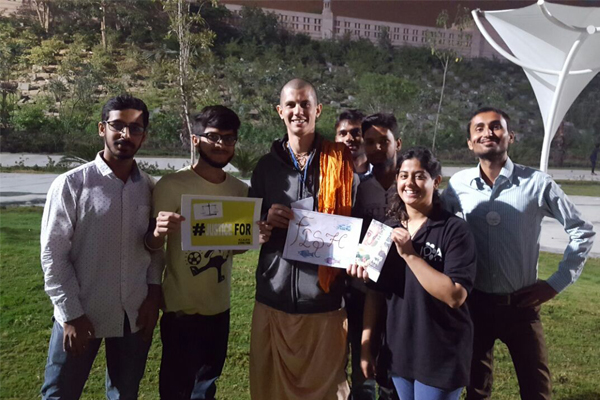 VF: How is it being vegan in a city like Lucknow, where milk is considered healthy?
SS: I don't think it's too difficult to turn into a vegan even in a city like Lucknow because our bodies don't need milk at all and it's just a myth. I never crave for vegan products because I always get better substitutes in biscuits, milk, fast food, snacks and everything I want. Even I love food, I don't think it's difficult for anyone. If you are willing to go vegan, it's going be easy for you even in a place like Lucknow.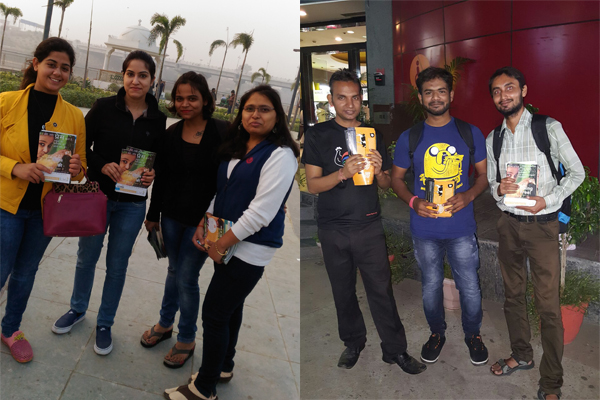 VF: What are your future plans?
SS: I want to make the best team in Lucknow for all purposes in need for helping animals; like helping strays, spread awareness, conduct rescues and sterilization if needed. Also, I want to open a foster home for abandoned pets because they are the ones who suffer the most from the biggest pain.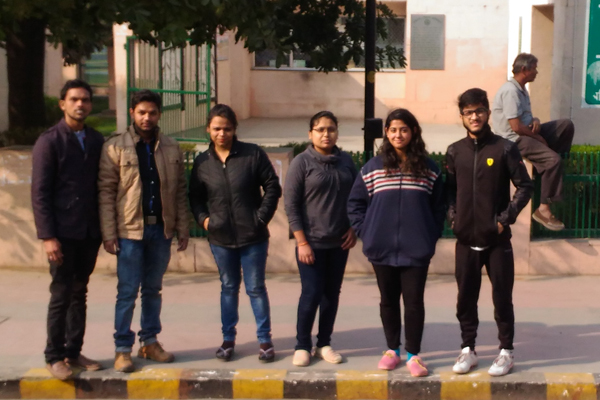 VF: Have other people turned vegan because of you, if yes, please tell us how?
SS: Yes I turned some people into vegans and some are working with me as my fellow volunteers, they are Anjali Saxena, Sanchi Batra, Rohit Gurnani and Prateek Kaein. I talked to them all and they understood the concept of veganism very easily, all of them took some time just like me, but today they all are vegans.
Honestly, I don't see myself without my team. They are my real strength and have always helped me for any outreach programs. We have no single leader and I think that is the main reason we are one of the best teams in the world, also we are good friends - bonded by our love for animals. My team members are – Abhishek Dubey, Sanchi Batra, Anjali Saxena, Rohit Gurnani, Prateek Kaien, Sudheer Srivastava, Anand Srivastava, Juhi Panjwani and Shweta Vohra.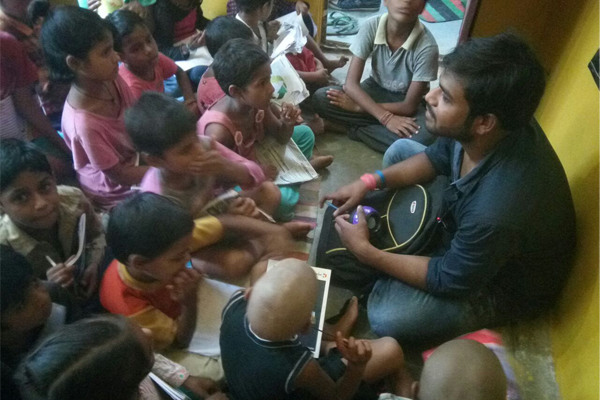 VF: Do you have any message to give to the young people of today?
SS: My message to people of every age is - "Whatever work you are doing just keep doing but always try to help at least one in your whole day whether that is an animal or a human because you might be the only one that does. Never hurt anyone whether it's an animal or human no matter what the gender!
AUTHOR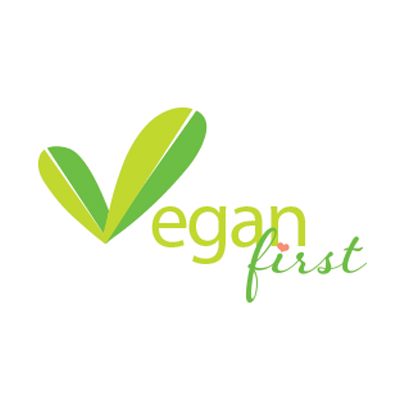 trending
Be a Vegan First Informer
Send us buzzworthy news and updates
related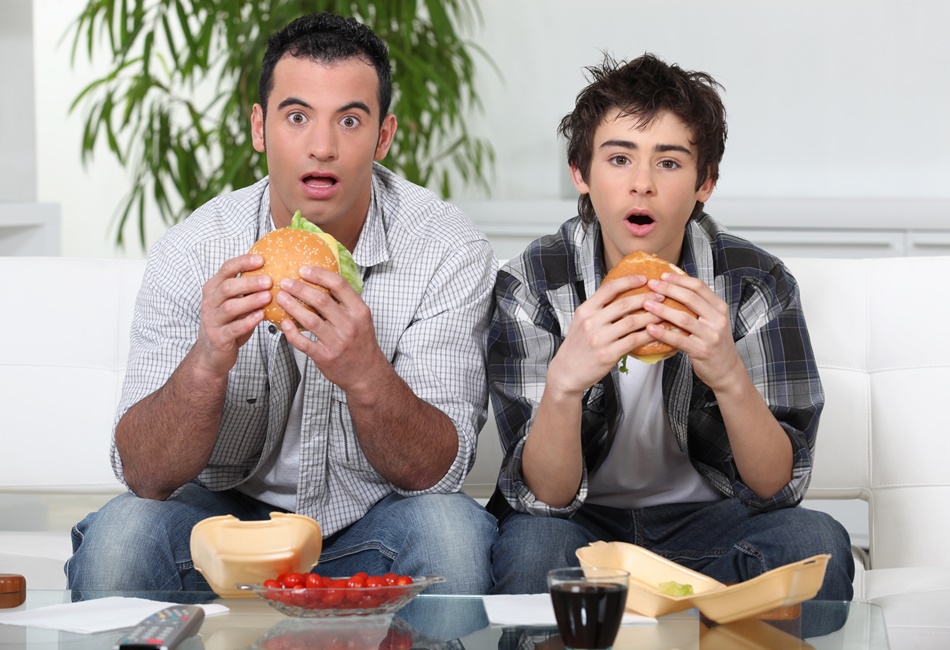 10 Mistakes That Every Newly Turned Vegan Makes! (You're Not Alone!)
1.1 K