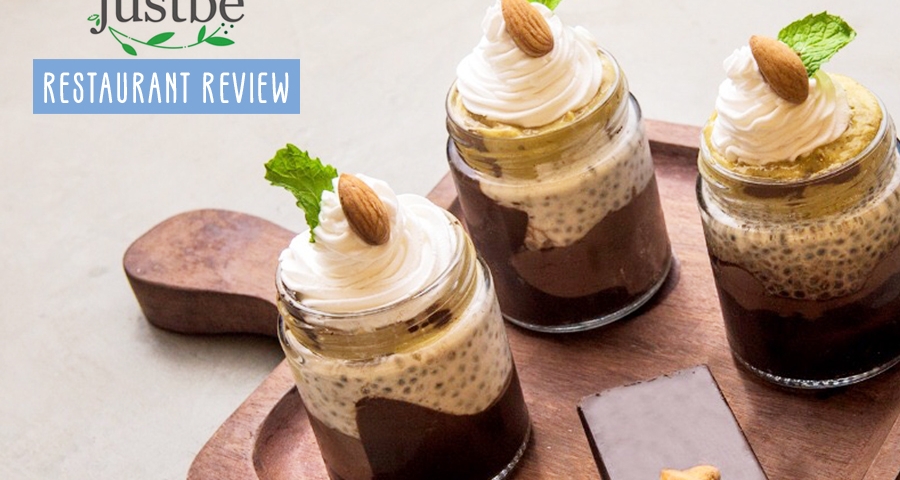 Restaurant Review: Justbe, New Vegan Restaurant in Bangalore
This new place that silently popped up with no hype or build up, has been a delightful surprise for Bangalore vegans. Although, Vegan First did break the news first with an article on the restaurant when it just launched! In spite of being located in a very busy part of Sadashivnagar, the inside of Justbe is soothingly calm and has so much to offer.
Service Rating: * * * * *
As a group of six, we noticed that the service especially was top notch. The owners Nidhi Vardhan were there to greet us and immediately offered to show us around and introduce the space. They were very warm and welcoming and really made us feel at home. Vardhan went out of his way to regularly check on how we were enjoying our meal and was eager for feedback; he even gave us good recommendations on what to order - since we were so hungry and ready to order every item on the menu!
Value for money Rating: * * * * *
The portions are large, the plating is neat, the menu is creative, the food is healthy and organic. The quality is commendable and the place is just beautiful; taking into account all these factors, it's all certainly worth it. Not to mention, the organic shop that they are in the process of setting up is filled with carefully curated products that are also very reasonably priced.
Ambiance Rating: * * * *
The elegant outdoor furniture, the canopy formed by trees growing inside, the quirky little artefacts, the copper vessels, and the quaint pastel green, grey and brown tones really give this place its own personality. And extra points for the clean washroom! There's a handmade, personal touch to everything, which adds to the positive energy this place holds.
There is room for improvement in the indoor space, which isn't nearly as beautiful as the outdoor space. The ceiling is filled with 40 - 50 paper lamps, which we felt was a bit jarring and overdone. There is also a small backyard which could be an interesting area for small events and workshops. The artificial grass makes it just a little less charming than it could be with real grass, but it's a fun space nonetheless.
They also have a great collection of board games and books! While we waited for our food, we played multiple rounds of Boggle, keeping our hunger at bay.
Food Rating: * * * *
Justbe boasts of a healthy menu that is oil-free, sugar-free, and maida-free - so that is a clear bonus. We were so excited to be in an all-vegan restaurant that we ended up ordering half the menu!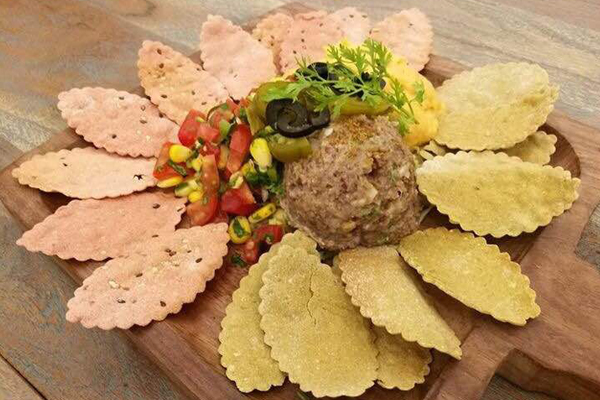 We started with the beetroot & spinach multigrain nachos and the pink falafel. The house cheese dip that came with the nachos was rich, creamy, and hard to resist, and so was the red sauce that came with the falafel! These two were a big hit at our table and left us wanting more!
We ordered soup and drinks right after. The aromatic asian soup was a clear winner and definitely a must-try. The almond cold chocolate, lemongrass cooler, and the walnut milk with saffron & cardamom were presented in these adorable glass bottles and more importantly, tasted absolutely divine; the lemongrass cooler being the winner of the lot!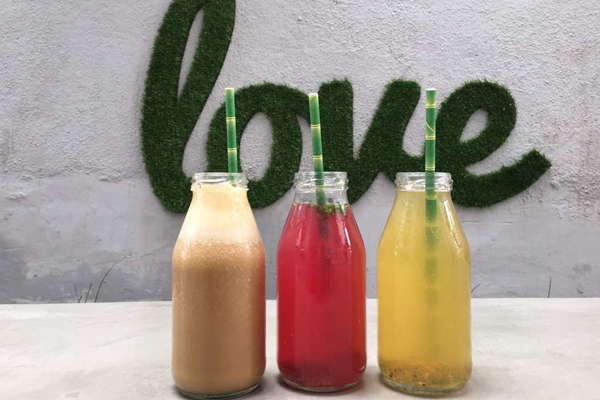 Next came the mains. We ordered the veggie lasagna, asian curry, and the stir fry sizzler. The first one was our favourite; it was interesting to note there was actually no real lasagna in it at all - it was made entirely using vegetables, and the cashew cheese gave it all the creaminess that the dish calls for.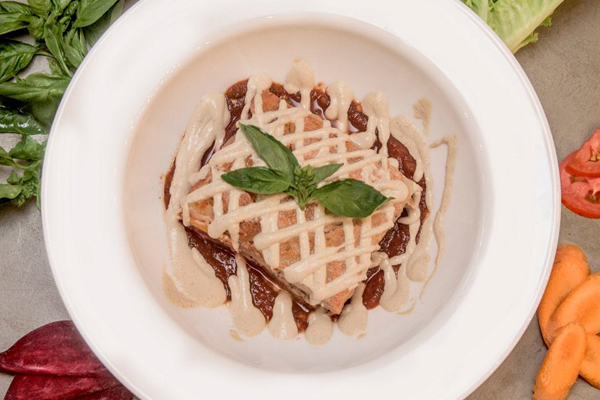 While the food tasted amazing, one thing we did notice was that all the three mains we ordered had a rather distinct and common taste (probably some herb or maybe the cashew cheese) which took away from the unique qualities one would expect from the individual dishes. Apart from some of these really minor issues that naturally surface in any new restaurant, we thoroughly enjoyed our meal.
Lastly, the dessert. You know how they say there is always room for dessert? Even though we could already feel ourselves easing into a food coma, we went ahead and ordered a chocolate chia pudding, a crillon pie, and the twisted banana and coco choco sorbet!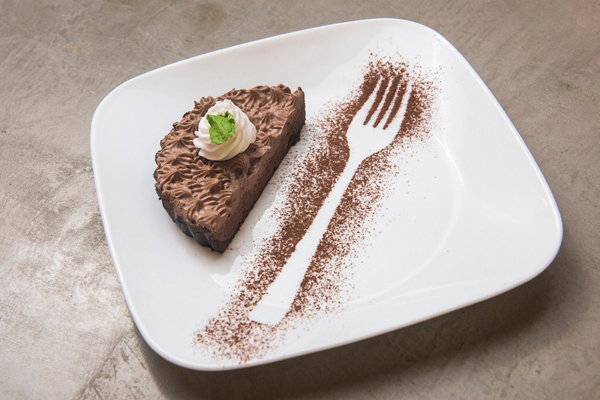 While the banana sorbet was not entirely what we hoped for, the crillon pie took over - It was so delicious that we polished it off within seconds! Perfectly chocolatey, creamy, and full of texture. Moreover, the plating was classy and aesthetic. The chocolate chia pudding was also beautifully balanced, and the mango layer on top added the perfect punch to create a unique flavour combination.
Overall, it was a great dining experience that left our stomachs content. Although the drive to Sadashiv Nagar might be quite a road trip for some, it's worth it and we highly recommend this place to vegans and non-vegans alike!
Like this article?
Read: Dairy and Caffeine Free Turmeric Latte
Read More: How To Survive Being A Vegan Today - It's Not That Difficult!
AUTHOR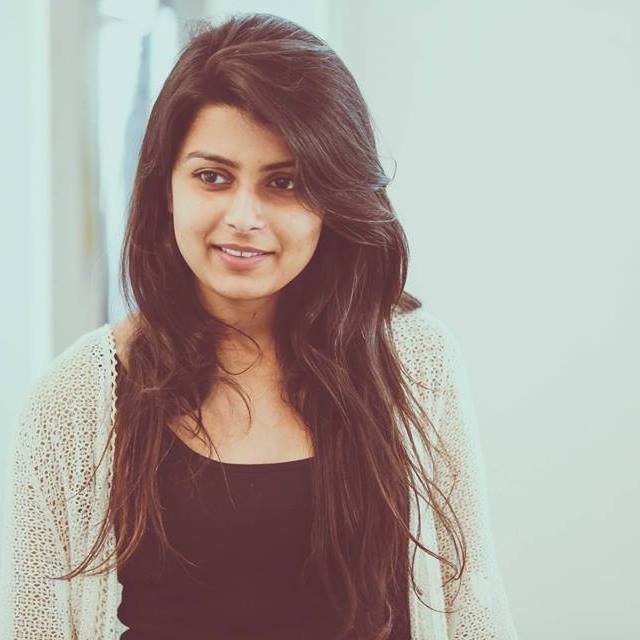 trending
Be a Vegan First Informer
Send us buzzworthy news and updates
related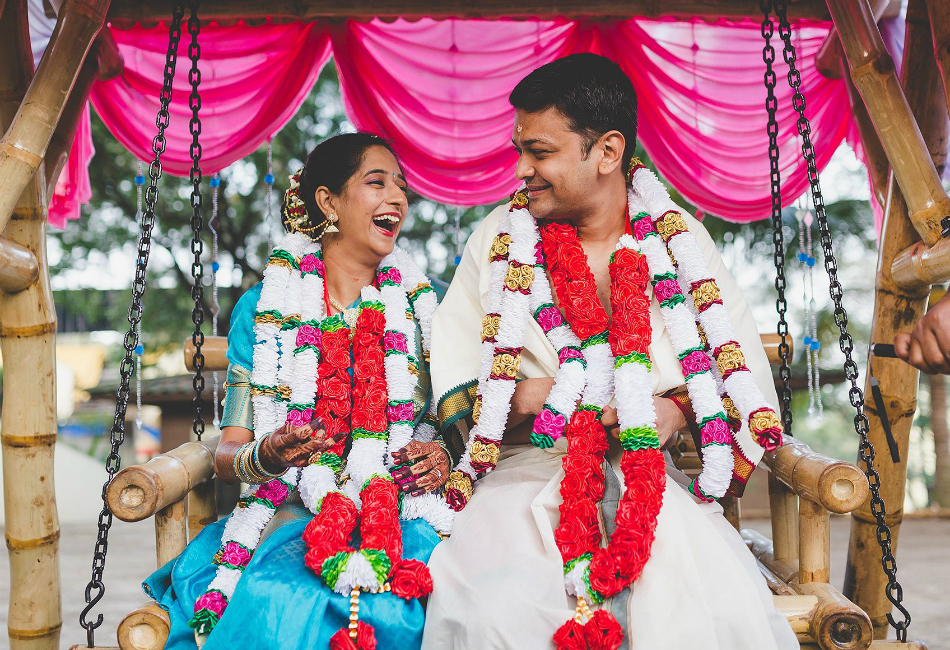 Shasvathi & Karthik's Vegan and Eco-friendly Wedding Will Definitely Inspire You!
3.8 K