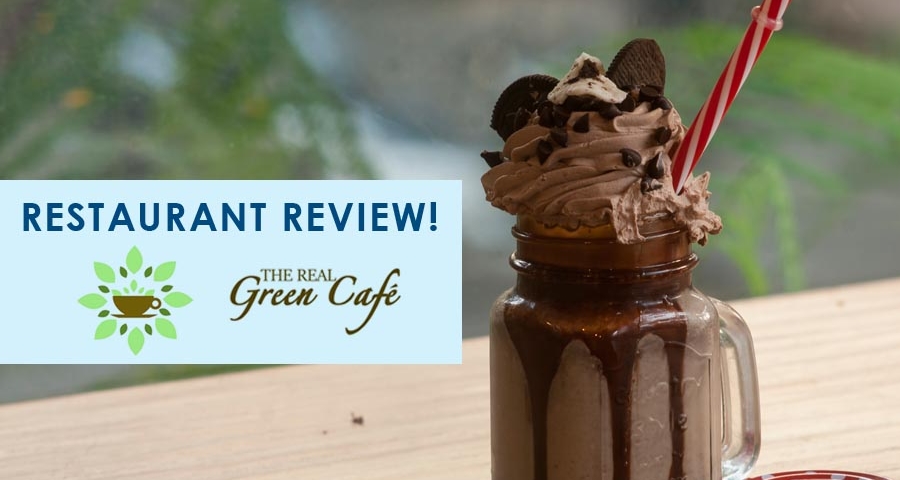 Restaurant Review: The Real Green Cafe, Pune's First Vegan Restaurant
The Real Green Cafe is Pune's first vegan restaurant and every Pune vegan talks of it with pride, almost like we flaunt the fact that we have one restaurant to go to; where we can blindly order anything off the menu and know that it's going to be one hundred percent vegan, freshly made and delicious!
Service
VF rating ****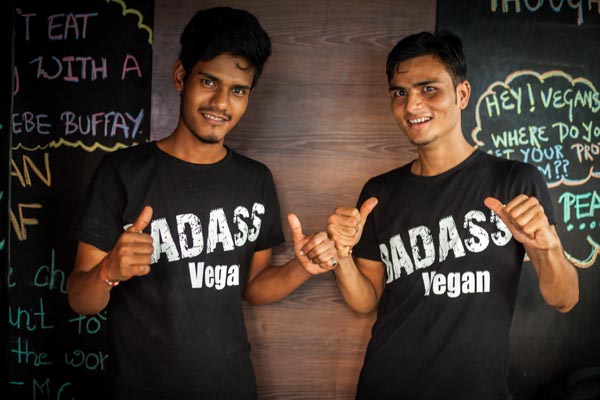 Image Courtesy Real Green Cafe
When you step into The Real Green, you can't help but notice the owner, Aishwarya Vishwanath's warm smile! She's always ready to help you choose what to get off the vast vegan menu and is very happy to cater to everyone's dietary requirements. The staff is very polite and soft-spoken and can easily suggest options if you're visiting or eating vegan food for the first time. It almost feels like you're dining with friends when you dine there.
Price
VF rating *****
The prices are definitely reasonable especially owing to the fact that each dish is rich and fills you up. A meal for two will be approximately 750rs and more if you're like us and want to eat everything off the menu! Students and others on a budget will love it, as they offer healthy meals that are made from good quality produce and available at affordable prices.
Ambiance
VF rating - * * * *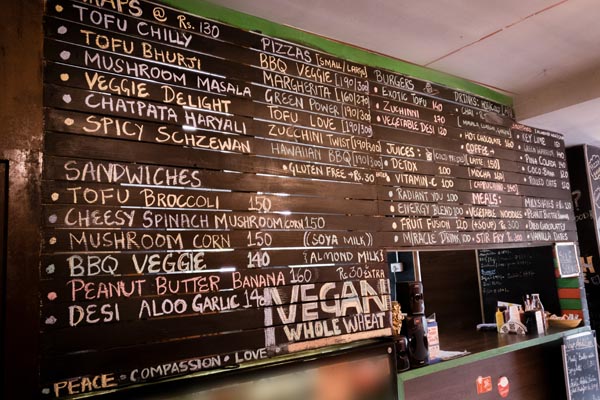 Image Courtesy The Real Green Cafe

The Real Green is located in the heart of Koregaon Park (KP), but since it's on the first floor you may miss it if you're not paying attention amongst the traffic and chaos. However, it isn't difficult to find, since it's on one of the most popular streets in KP. The interiors are warm and the seating is comfortable. It's a great place to lay back and catch up with close friends as well as get some work done on your laptop. P.S: The wifi is great! The walls have some beautiful artwork done by patrons themselves and the puns written on the walls are hilarious.
Food
VF rating * * * *
The menu is vast and the options are versatile. From pizzas and burgers to salads and soups the menu can fit into anyone's diet regime. Their bakery display also boasts of pastries, brownies and cupcakes all of which are super delish!
P.S: The mocktails and health drinks at The Real Green are a must-order with your food.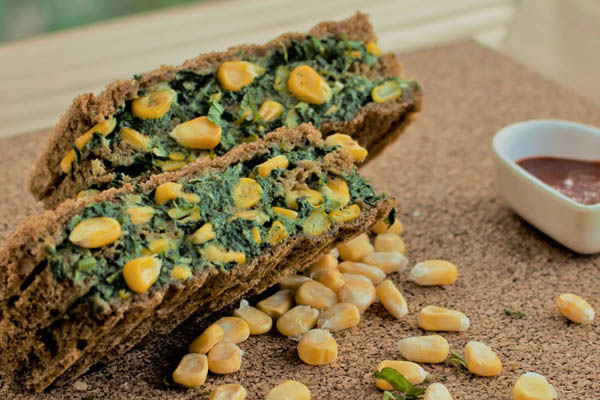 Image Courtesy Dhairyasheel Wagh

For starters, we asked for the Cheesy Corn and Spinach Sandwich which was super creamy and rich; each bite was a mouthful and finger licking good. Then, we got the BBQ Veggie Pizza. At first glance, it looked small and harmless but when we bit into it, we understood what a powerhouse of flavour and cheese it was. Moral: Do not underestimate a pizza by its size.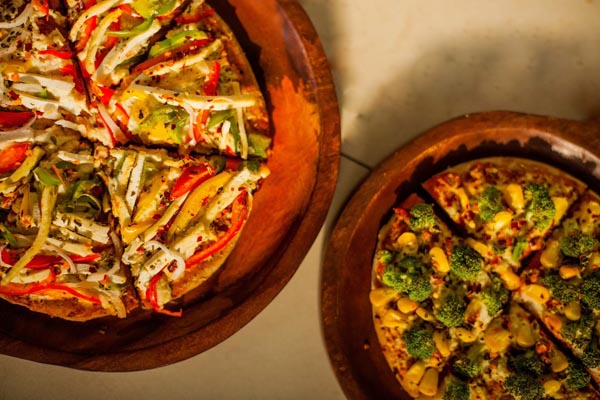 Image Courtesy Dhairyasheel Wagh

We then went for a round of mocktails and coffee. Now for anyone who goes vegan, you know how much we miss our hot chocolates and chais. And for that, The Real Green has you covered. The coffee was perfect and even my non-vegan friend liked it, so, you can be assured it's really good! The mocktail we ordered was the infamous PinaColada which was smooth and refreshing; perfect for a warm afternoon.
Who says no to dessert? Not us for sure. If you inform Aishwarya in advance she'll make sure she has vegan ice cream ready for you; you also get to choose if you want it sugar-free and prepared with your choice of plant-based milk. In our case, we were lucky to have some butterscotch and roasted almond ice cream ready in her fridge.
Those ice creams took us back to our non-vegan days when every summer called for a big tub. Each bite was milky, creamy and the flavours were robust and spot on.
Well, we could go on and on, since we eat at The Real Green all the time; but to conclude you really must visit them for a carefree vegan food experience you'll simply love. Thanks to Aishwarya and the staff for their mind-blowing venture.
Like this?
Read: Pune's New Restaurant GeoBistro has a Separate Vegan Menu
Read More: Vegan First Exclusive: Raw and Vegan Menu at 212 All Good Cafe, Mumbai
Main Feature image courtesy Dhairyasheel Wagh
AUTHOR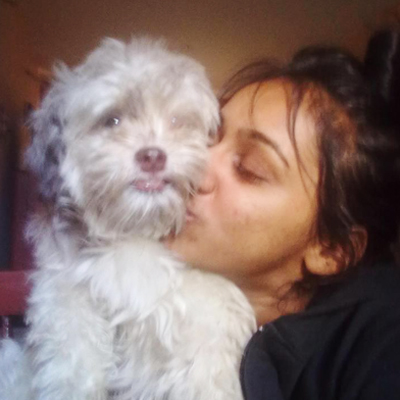 trending
Be a Vegan First Informer
Send us buzzworthy news and updates