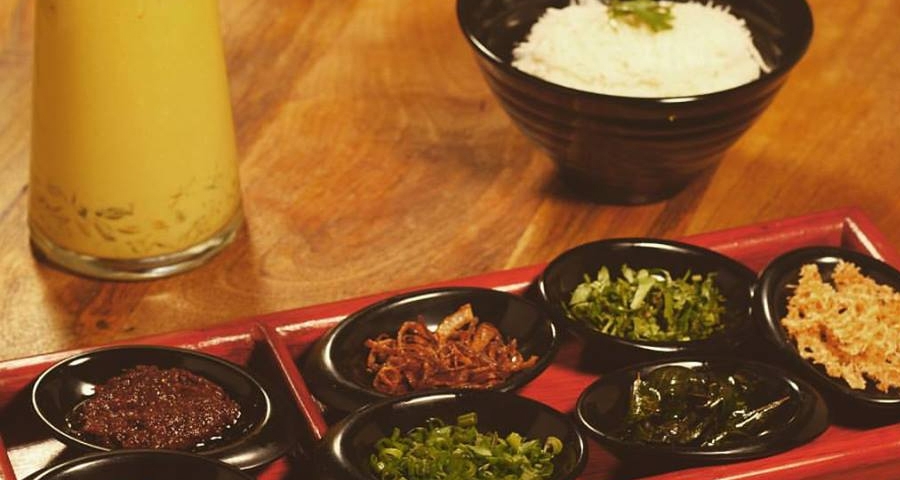 Restaurant Review: VB Signature in Chennai has Vegan Options!
VB Signature is a year-old vegetarian restaurant located on Nungambakkam high road, which has become one of the best vegetarian restaurants in Chennai in terms of innovation and uniqueness. It is also a vegan-friendly eatery in the city that is breaking the myth by proving that vegetarian food can be as delicious as its counterpart.
Service
The waiters and the manager have been familiarised with the concept of 'vegan' food. The service is quick and neat. The Chef is extremely courteous and always in for a quick chit chat to help you choose the dishes from the vast menu, or rather, order from the contents of the magazine.

Image Courtesy VB Signature

Ambience
You get an instant feel of stepping into a casual American bistro serving fusion Indian food in the 21st century. An array of temple colours has been used for the interiors with handpicked rustic Jodhpur furniture elegantly complementing them. Their cutlery is innovatively designed and crafted by local craftsmen from various parts of Chennai and Hyderabad. On the whole, from the 'aathangudi' tiles to the quirky posters, this restaurant is definitely a go to place for all those who have an eye for craftsmanship.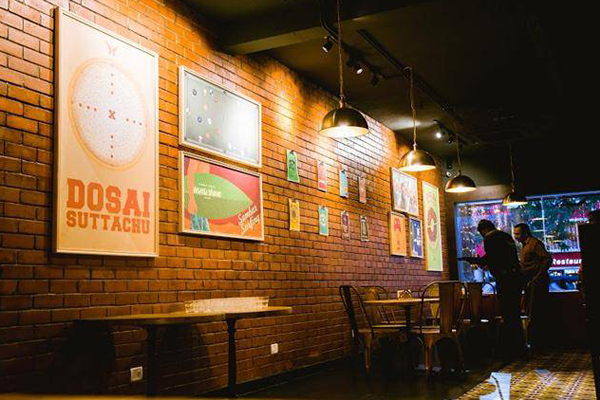 Price
The novelty and quality of food served is definitely worth the price. Farm fresh seasonal local produce goes into the making of the dishes as opposed to canned food. Adding on, a lot of thought and experimentation has been put into the origination of each item on the menu which makes the price ideal.
Food
As you flip through the pages of the magazine, the leafy 'v' mark cheers you up as you witness more vegan-friendly eat outs popping up. This is probably the first restaurant in Chennai to have bigheartedly made a 'vegan' mark alongside the dishes on the menu. More than 60% of their menu is either vegan or can be made vegan on request. What makes this restaurant grab the spotlight is that their menu undergoes a makeover every six months! You might be a little disappointed about not being able to repeat your favourite dishes, but trust me, their new menu will be a box full of surprises! Every menu of theirs also shares a signature recipe for you to go back and try out.
"VB Signature is designed to serve Indian vegetarian food with influences from across the word without losing focus on the traditional flavours. The food is served and plated in a much more contemporary fashion but keeps the traditional techniques and flavours intact" says Chef Vignesh Ramachandran, who's remodelling the vegetarian scene in Chennai.
My Top Picks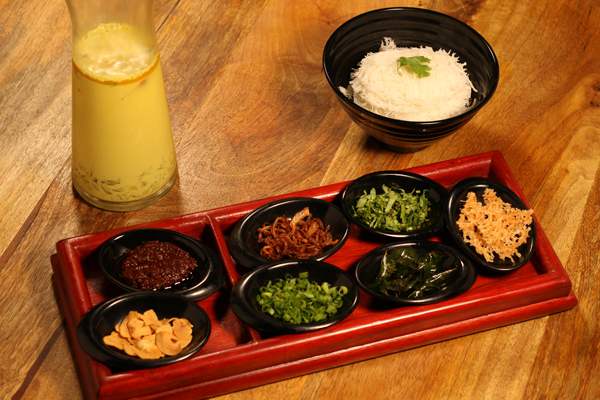 Image Courtesy VB Signature

Idiyappam and sodhi khao suey: This one's going to make you feel like a chef on table! Idiyappam is served with Sodhi- a traditional South Indian stew based on coconut milk. Then comes Khao Suey, which gives it a Burmese twist. An assortment of accompaniments is served which include roasted peanuts, sliced lemons, burnt garlic, finely chopped onions, spicy schezwan sauce, green chillies, idiyappam crisps and fresh coriander. Now, it's your time to take over the chef's hat, get creative and experiment with flavours. It's one of those dishes you keep wanting to come back for, every time you visit.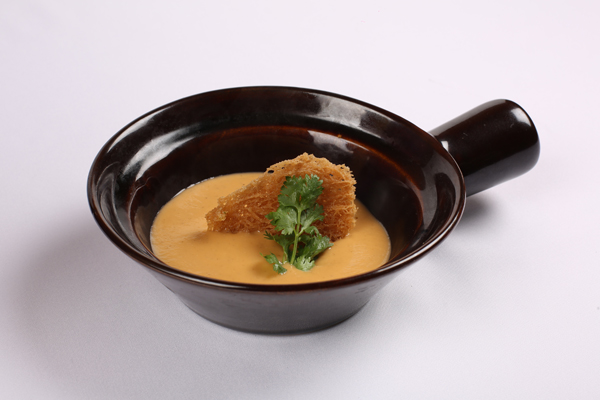 Image Courtesy VB Signature
Roasted pumpkin and coconut soup: This is my newest favorite in their revised menu! The presentation of this soup starts to trigger your appetite for a spoonful. Roasted pumpkin cubes and idiyappam crisps are served, into which a thick soup is poured in from a beaker (Yes, it is worth a mention!). A wild array of textures- the crunchiness of the idiyappam, creaminess of the soup and the softness of the pumpkin- takes your palate to a different world. Soup is an understatement for this flavorful bowl of nutritional goodness!
Mushroom pepper fry slider: Since mushroom pepper fry is too mainstream for starters, they decided to sandwich it in between homemade pao buns. Traditional vada pao with an alluring makeover is what this dish is all about. The vegan version of this comes without butter, but the toasted paos makes sure that the taste is not compromised on.
Here comes the next, just when you thought that you had the most exciting dish.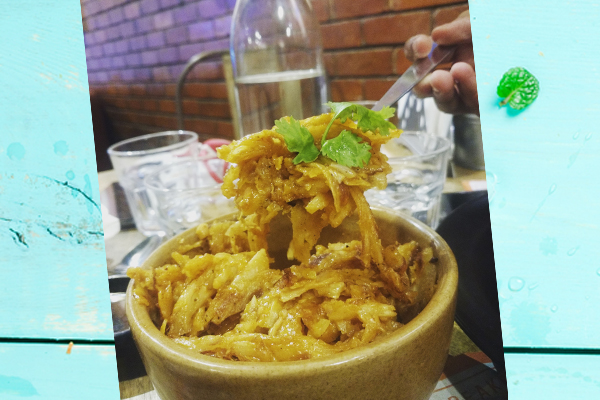 Image Courtesy VB Signature

Kothu parrota found in Bangkok: Not all vegan food is meant to be clean and healthy. There are times when you are craving to treat yourself to some 'not so green' street food and there comes "kothu parrota" to the rescue! Kothu parrota is ideally minced parrota cooked with sautéed onions, tomatoes and capsicums. The richness of flavour from the coconut milk eliminates the need for sides though the vegan version of it is served without yoghurt. Fans of thai red curry will be 'bowl'ed over by this one.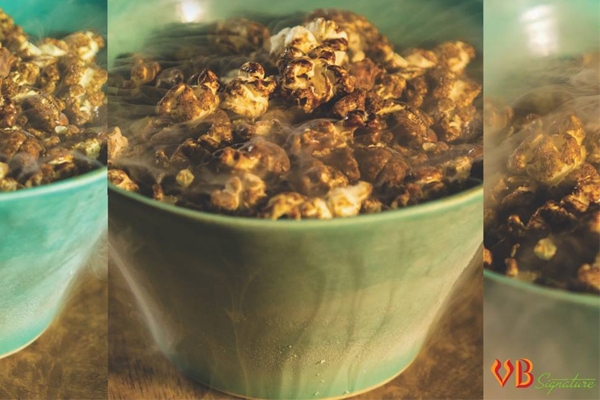 Image Courtesy VB Signature
Dragon smoke corn puff: Who doesn't love fancy looking food that calls out for a picture to be taken, or rather a video! Corn puff is a universal snack and they decided to give it a generous dip in liquid nitrogen to tickle your taste buds. It is definitely a head turner (literally) coz the rest of the tables are going to try to get a glimpse of it when it's being served. This one makes you feel like a dragon with smoke coming out from your mouth and nostrils!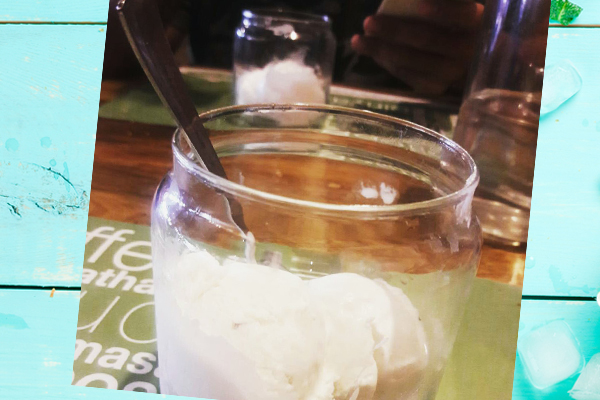 Image Courtesy VB Signature
Homemade coconut milk ice cream: A meal without a dessert is like a day without sunset. Vegan dessert is something which we miss out on in most restaurants. When I was glancing through the menu, my eyes instantly popped out when it read 'coconut milk ice cream'. It is smooth and creamy with coconut flakes hidden within. Two good scoops of this and your meal is complete!
One suggestion would be to include vegan milk substitutes for the existing shakes on the menu but on the whole, this restaurant is not only a good stop for vegans but also for those who are up for some fusion food.
If you like this:
Check out: Our Vegan Restaurant List
Read: Restaurant Review: Le Pain Quotidient, Mumbai
AUTHOR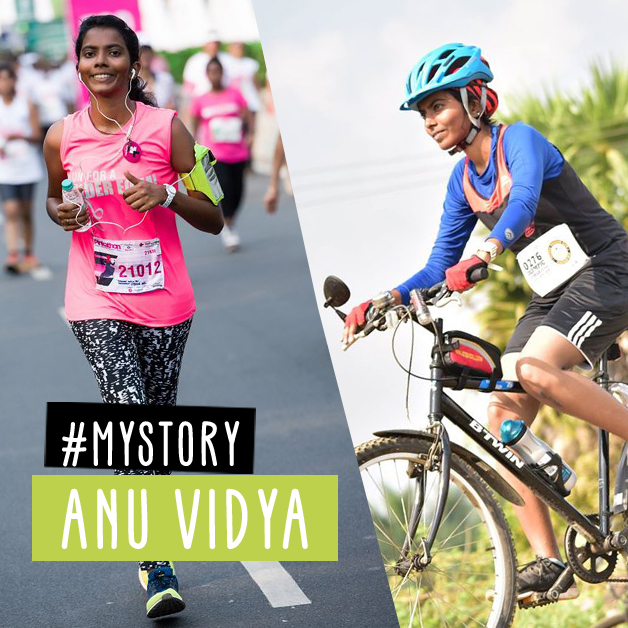 trending
Be a Vegan First Informer
Send us buzzworthy news and updates