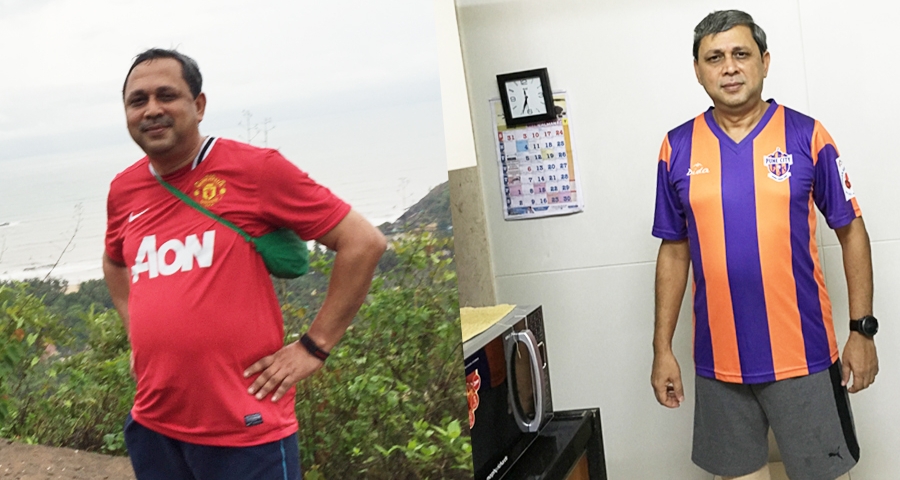 Srinivas Kantheti: Lighter body, mind and soul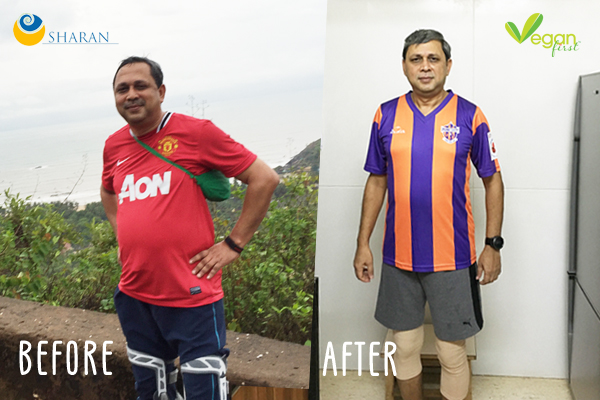 I am 55 years of age and have been working for many years in high pressure, top-management corporate jobs in the past. I am married to a qualified nutritionist Padma (whose advice I have unfortunately not followed). I have two grown up sons and a daughter in law.
Over the last few years, I have been sensing a loss of energy. I suffer from hypertension and my knees are exhibiting signs of osteoarthritis making walking and any form of exercise extremely painful. In fact, I use to use braces for walking.
About a and a half back I was diagnosed as a diabetic. That for me was a major alarm signal. Many of my family members have suffered ill-health due to diabetes. I started looking for alternate cures and in my heart-of-hearts, I knew that unless I change my lifestyle (eating and exercise) I will find it difficult to maintain good health in my advancing years. By that time I was weighing 91kgs and could feel the excess weight and drag on my energy levels.
Having being brought up in a vegetarian family, I switched over to non-veg food early in college and till last year before going to SHARAN's 21-day retreat, I was pretty much a "Carnivore".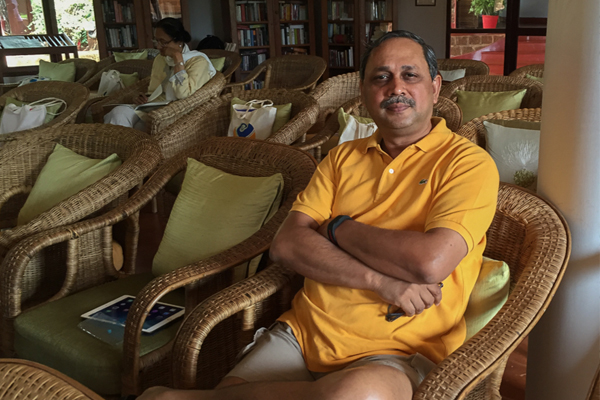 My wife's friend introduced us to the concept of Veganism and SHARAN. Even for a vegetarian person like my wife giving up milk appeared to be extreme and unnecessary.
An online search told us more about the vegan lifestyle and about SHARAN and their flagship 21-day programme. We booked ourselves and June 5th, 2016 found us in beautiful Swaswara resort for the 21-day work shop.
At the outset I wish to state that I have been in many hotels/resorts abroad and in India and Swaswara is among the best I have stayed in. Secondly, the 21-day workshop is life transformational. Thirdly, you have a lot of fun and you never know when you drop old habits and new ones are picked up. Lastly, the food served all the 21 days is delicious, making us realise that you don't need animals, oil, packed food or processed food to whip up amazing meals.
SHARAN's 21-day workshop teaches you the concepts and practices of a "Whole Food Plant-Based Diet (WFPB)". And they impart this knowledge at a physical level, at an emotional level and at a spiritual level.
Over the period of 21 days we learnt the theory behind WFPB diet through lectures/videos/discussions/research papers, we learnt the skills of planning and cooking WFPB meals, we learnt and practiced the art of changing our habits, we went out on long beautiful walks, swam in the beautiful pool, practised yoga, meditation, played, danced, sang and in general had the best holiday of our life.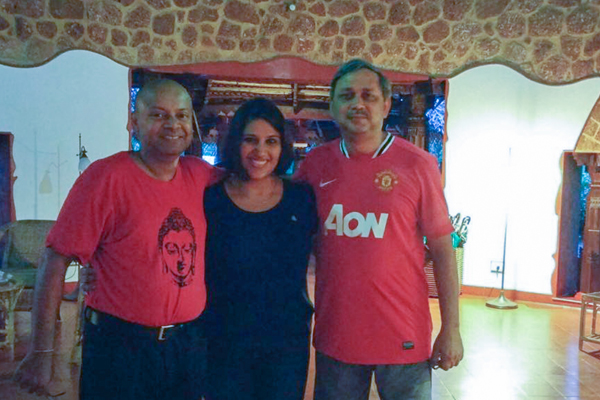 The faculty of SHARAN led by Dr Nandita Shah, Dr Sarvanan, Corporate Trainer and Health Coach Nandini Gulati, Chef par Excellence Mayavi Khandelwal , Coach and Trainer Capt Joesph Pinto and Photographer Reshma Preetam Singh were inspiring without pushing or preaching. We kept monitoring our health parameters and as days went by we could see blood pressures dropping, sugar level going down, shedding of weight, increase in energy and a sense of mental calmness and very effortlessly we dropped off all those dietary habits which were acquired and not natural.
A month after the programme got over, I wrote a letter to all the faculty. It clearly shows the impact and today after a year I am still following the WFPB diet. I am now 77kgs (down from 91), I don't miss tea, coffee, cheese, dahi, non-veg food. I and my wife eat a variety of WFPB food. We travel a lot, we party a lot but we never have a problem sticking to this diet. My Diabetes has reversed, my 4 BP medicines have dropped to 1, and I walk 6 to 7 kms a day without knee braces. I sleep well and have not had any sick days yet!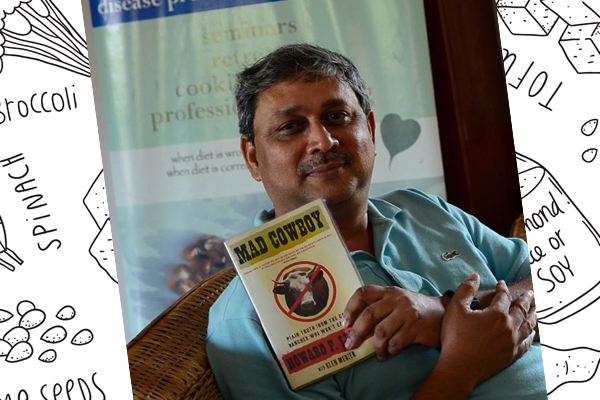 People ask me whether I have done this for health reasons or for reasons of animal cruelty. I would say it started with the former, more an act of self-preservation. But as time passes I am getting more and more convinced that animals were not created for consumption of humans—they have a place in our world and not as food. The food we eat makes us the person we are. WFPB diet is the way nature intended us to live. I feel every day that I am getting more and more integrated with nature. This for me is as much a spiritual journey as a mental and a physical one.
I will certainly recommend this lifestyle for all those who want to be disease free, medicine free and energy positive. Earning good Karma by saving animals is an added bonus! I also recommend switching over to this lifestyle as a couple. It is much easier when both husband and wife believe in this and are equally skilled.
Like this article?
Read: A Plant-Based Diet is the Secret to Anti-Aging
Read more: 21 Days Health Retreat by Dr Nandita Shah and SHARAN
AUTHOR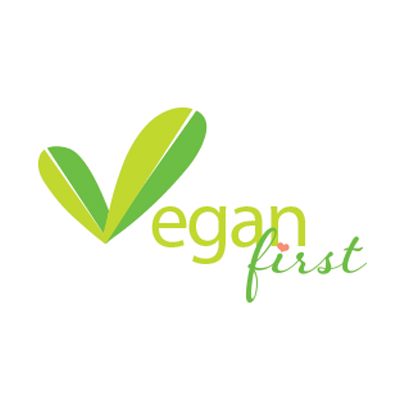 trending
Be a Vegan First Informer
Send us buzzworthy news and updates
related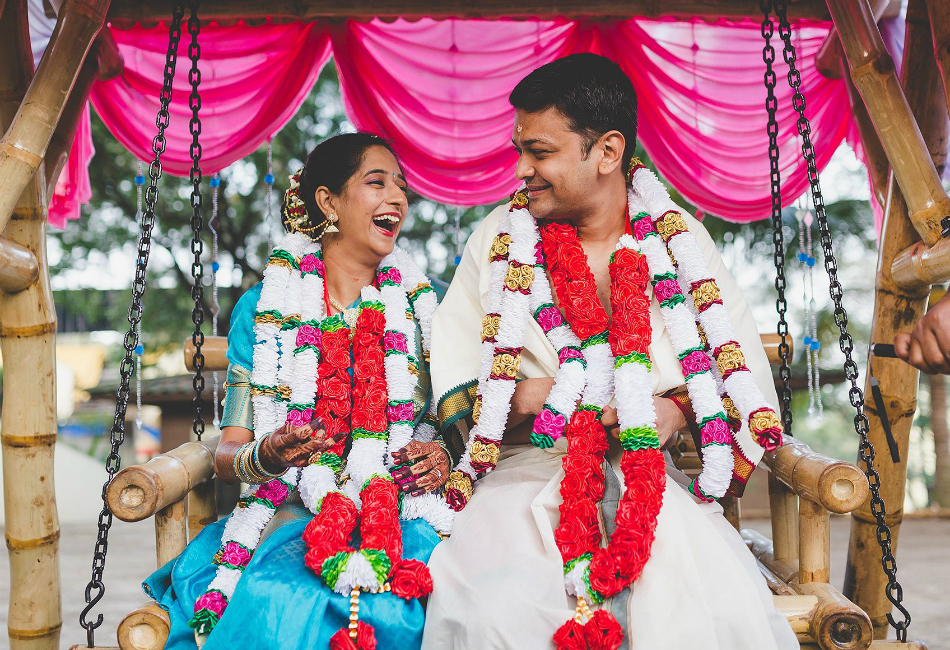 Shasvathi & Karthik's Vegan and Eco-friendly Wedding Will Definitely Inspire You!
3.8 K