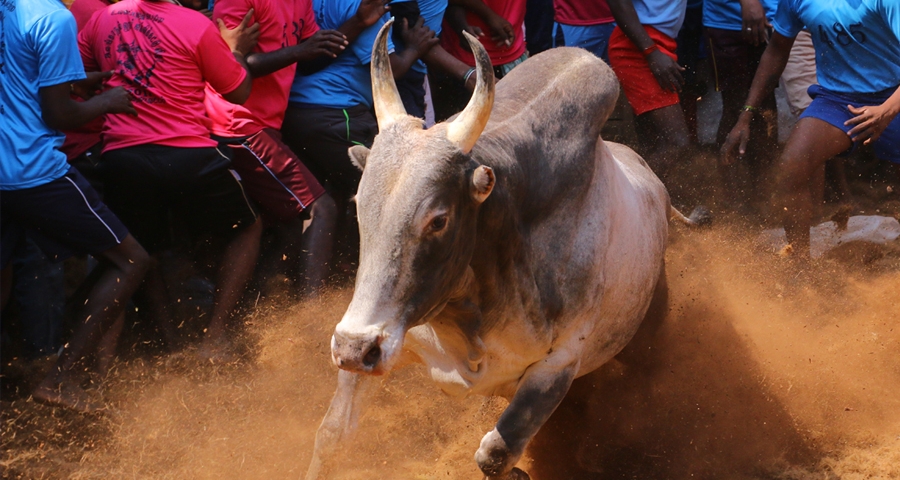 The Aftermath of the Jallikattu Protest
Vegan First met up with the vivacious Anu Vidya recently, being a resident of Chennai, her account of what happened after Jallikattu struck a chord with us. We wanted her to share her viewpoint about what was happening in the city, the effect it had on her and her activist friends. Here is what she had to say.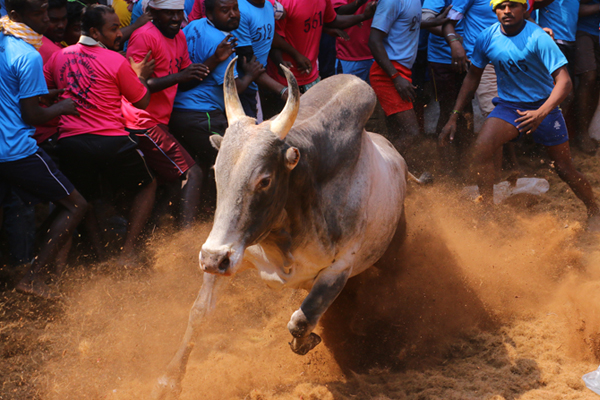 The 16th of January witnessed a massive protest by people from various walks of life demanding the ban on Jallikattu to be lifted. The politically triggered "protest" turned ugly when people's everyday lives started getting affected. What started out to be a peaceful protest in Chennai's Marina beach became chaotic when it started branching out to different parts of the city causing inconvenience in travel, piling of garbage, shutting down of educational institutions, spreading of rumours and public harassment in certain places.
It does give you goosebumps to witness a major population of the city fighting for what they believe in but not when they blindly engage in mob behaviour. Only a handful of protesters knew what they were standing up for while the rest of them just decided to join the crowd and proudly use the hashtag "WeDoJallikattu" not knowing head nor tail about it. Everyone loves being a hero and this was one instance when they could finally feel like one and feed their ego.
During the week-long protest, there were instances when non-Tamil speaking residents of Chennai were physically assaulted by outraged "protestors" just because they couldn't communicate in Tamil. Animal rights activists and volunteers who had no part to play in the Jallikattu issue started receiving death threats through anonymous calls and emails. Insulting memes were being circulated mocking members of various Indian animal welfare organisations. Well, what sort of change were we expecting out of such a "protest"? (Now you know why the word 'protest' is in quotes!)
So, what has the animal welfare and animal rights scene in Chennai been like after the Jallikattu protest?
Animal welfare and animal activism in Chennai took a major backseat since people started confusing these volunteers to be secret agents from PETA (*serious face* not kidding!). There have been a good number of active volunteers (who don't belong to any organisation) doing outreaches, demos, chalktivism, leafletting and petition drives in various parts of Chennai. They have been spreading awareness and educating various school and college students on different issues pertaining to animals, environment and health. These outreaches took a standstill for almost a month due to misconceived and flawed notions which were still lingering in the minds of people.
"They label us as coolies for foreign organisations and start talking about how native species have to be preserved, while they don't understand that every other thing they eat like pizza or burgers aren't native and they have completely forgotten about native plants like rice and millets" voices out an activist, who doesn't wish to be named.
The utterance of any animal's name seemed to evoke and echo the word "Jallikattu" and the undesirable emotions attached to it. Various talks and presentations which were to take place in institutions were being called off by the managements due to the same. Regardless of what the jallikattu movement achieved, it definitely did expose the inability of people to think or rather, their ignorance to do so.
Namma Chennai is one city which has been facing various disasters in the past couple of years. Without the unity of the locals and their selfless actions to help those in need, the site of normalcy in everyday living would have been a big question mark. While the city was still recovering from 'Vardah' and political crisis, a teeny bit of thinking would have eased the situation. It is extremely easy to join the masses and pretend to be one of them but you also ought to make sure that you don't disturb or deviate their purpose.
To all my fellow activists in Chennai, it's great to see you'll spring back to action with the undying energy and positivity for the Earth and our earthlings.
Someone once said…The activist is not a man who says that the river is dirty. The activist is the man who cleans up the river.
How about we gently pave way for those who want to clean up the river? Since not many of us seem to like dirtying our hands doing the same!
If you like this article:
Read: Uttar Pradesh Shuts down slaughter houses
Read more: Banned Illegal pet stores in Crawford market
AUTHOR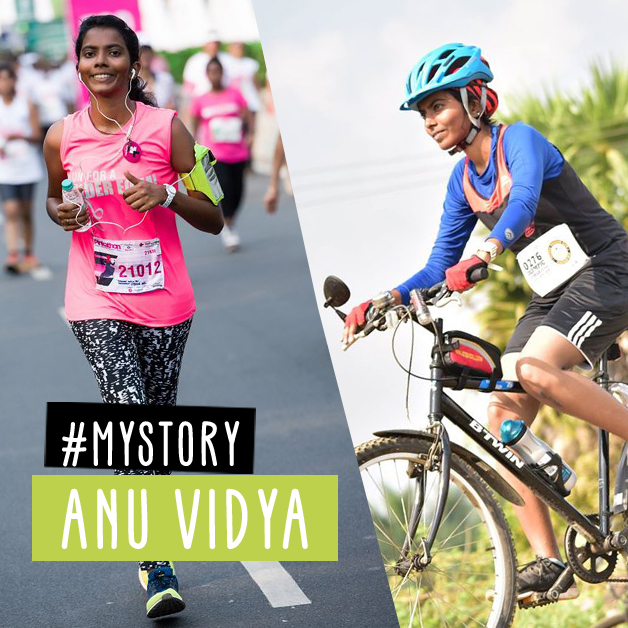 trending
Be a Vegan First Informer
Send us buzzworthy news and updates