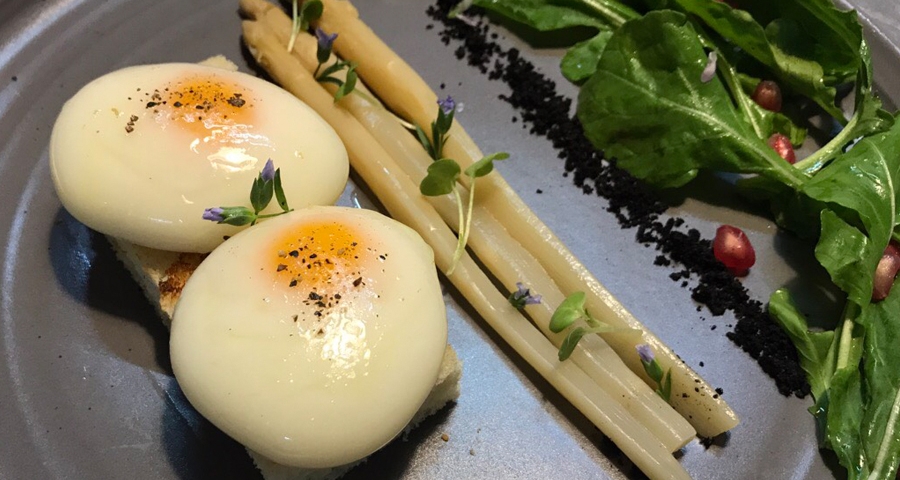 The Vegan Egg: Yet another reason to love Goa!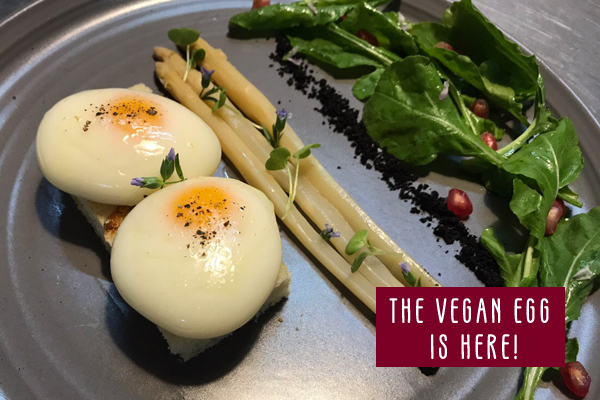 Eggs have such a distinct flavour of their own and a unique texture too. But it also reeks of cruelty, right? Is it possible to have a vegan alternative to it? Why not!
We spoke to Chef Shivraj Shendre, the man behind the famous vegan egg from goa! We were bursting with questions, and he was kind enough to entertain us.
Read more and be wowed.
Vegan First: We're so curious to know more about you, chef! Can you give us a little background information?
Chef: My passion for cooking began at an early age, classically training alongside my mother, who is also my biggest inspiration. I started working professionally as a chef in Bombay in 2005. I am also a kitchen consultant, food stylist and food photographer. I found myself greatly drawn towards molecular gastronomy and started studying it in 2014. I enjoy creating recipes with local, native and indigenous foods. I think my interest in gardening also stems from the same desire to work with fresh and homegrown produce. My passion has led me to travel around various places and work with up-and-coming chefs. Being a part of the jury at Masterchef India, 2016 has been one such memorable and gratifying experience.
VF: Awesome! So then, how did the vegan egg idea come about? What was the inspiration?
Chef: Cooking is my passion and I am continuously experimenting with ingredients to come up with new ideas. The culinary world is ever evolving and I am always learning in the process. The concept of the imitation poached eggs came up through my keen interest in molecular gastronomy. I was trying out new recipes with potatoes and what could be done differently with them. We had a lot of requests for vegan and vegetarian dishes at the restaurant where I was working at then and I thought why not create something suitable for these customers, hence this dish.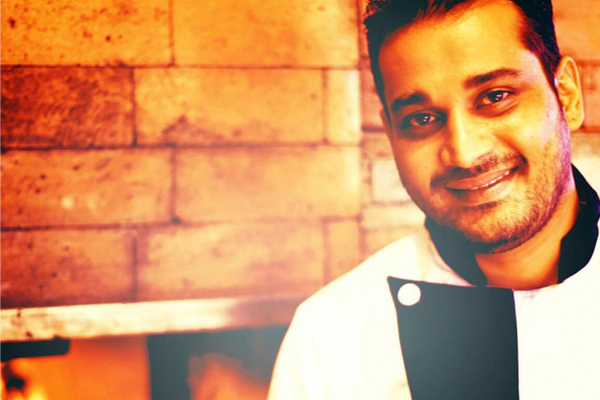 VF: Wow! And how long did it take before you could perfect the egg recipe?
Chef: I am always striving for perfection in my food. I keep doing trials and errors to achieve the desired result in any recipe, whether it is the taste, texture or the plating and presentation. It took me about three months to be completely satisfied with the eggs.
VF: And the golden question to you - How closely does the taste resemble a hen's egg?
Chef: Our customers have said the taste closely resembles actual eggs, that with the texture, consistency and the looks, the difference can hardly be told!
VF: Are you happy with the kind of feedback you've been recieving?
Chef: Until now, we have served it only to a few selected people and the feedback has been quite rewarding. The responses have been anywhere from amazement to disbelief! After this, I am inspired to create more vegan dishes.
VF: Is that egg to be eaten as is? What dishes does the egg taste best with?
Chef: We don't serve the eggs just by themselves but as a dish. It is a whole meal served with toast and vegetables like asparagus and beans.
VF: Is it possible to buy the egg to take back home and make dishes?
Chef: Unfortunately no, although they look like real poached eggs, they don't come out of shells like the former. They have to be stored in a water based solution. Transporting them would be difficult and achieving that would be the next step.
VF: Can you give us a little hint about how it's made?
Chef: The initial preparation takes about half an hour and making the product takes 15-20 minutes. To stabilize it takes another 12 hours. We use carrots for the 'yolk' and potatoes for the 'white'.
Amazing, isn't it?
Chef Shivraj Shendre makes it during events and pop ups. Unfortunately, it isn't available at a restaurant as yet. Follow @ShivrajShendre on Instagram and catch the vegan egg when you can!
All images courtesy Chef Shivraj Shendre
AUTHOR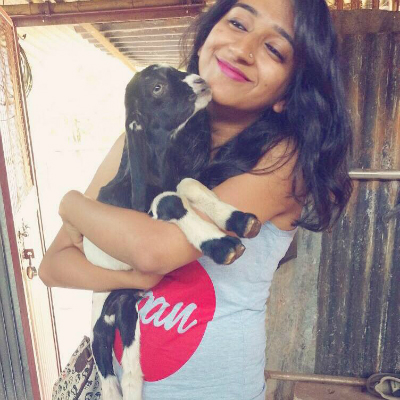 trending
Be a Vegan First Informer
Send us buzzworthy news and updates