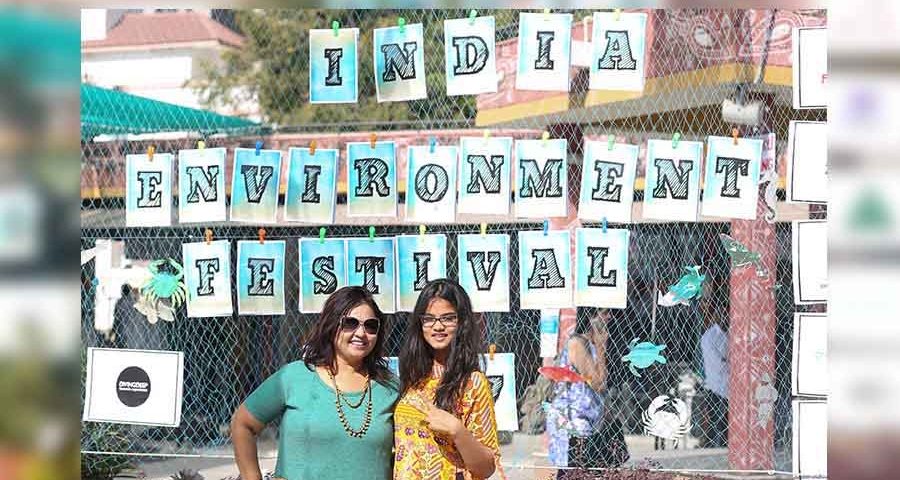 This year's Vegan friendly 'India Environment Festival' is in Ahmedabad!
Have you ever wanted to witness a community-dedicated multi-disciplinary event that is exclusively aimed towards the preservation of our environment?
Well, you're in luck as the 'India Environment Festival' is about to take place this month. This educational yet fun-filled environmental festival covers multi-disciplinary and community-oriented approaches which are aimed at inculcating positive changes among masses for environment protection and preservation.
The primary focus of India Environment Festival 2018 is to create awareness on water consumption and scarcity. The Chief Guest for this festival will be none other than the esteemed Chief Minister of Gujrat, Shri Vijay Rupani.
Water is indispensable for our survival and the event seeks to reinforce this thoroughly using themes centered around 3 basic ideas - 'Bottled Water syndrome', 'To RO or Not' and 'Drop Dead'.
IEF celebrates the environment through an amazing and seamless blend of environmental themes with art, craft, music, design, literature, interactive media, education, science and technology done by its eco-passionate team.
Let's have a closer look at some of the activities one can expect at IEF 18' shall we?
1. Hara Pitara - the Green Market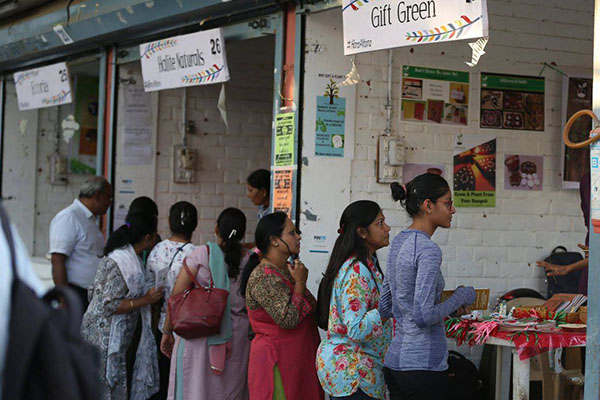 Image courtesy Hara Pitara
Hara Pitara is one of the first green markets to take place in the vibrant city of Ahmedabad. It will be a tangible platform not only to dedicatedly promote ecopreneurs to exhibit their green products/services in an eco-friendly setup but also to empower people to make greener choices in their homes and communities. It's a one-stop solution, all under one umbrella to go organic, sustainable and eco-friendly at the same time.
2. TALKS ON E-CONCERNS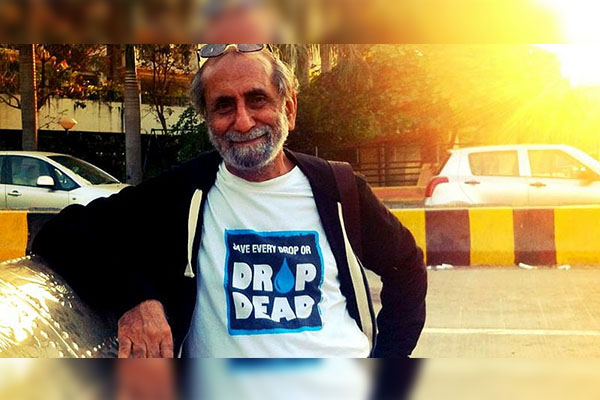 Aabid Surti, one of the speakers at IEF '18. Image courtesy Behrooz Avari
Various speakers will address key environmental issues that are relevant today and will offer ideas and solutions to tackle these problems. While there are many speakers we suggest not missing out on Aabid Surti, who is a National Award winning author, Rajshri Deshpande, who you may know from the movie Angry Indian Goddesses and Ms. Trupti Jain, founder, and director of Naireeta Services, an Ahmedabad based women's empowerment enterprise.
3. A congregation of green crusaders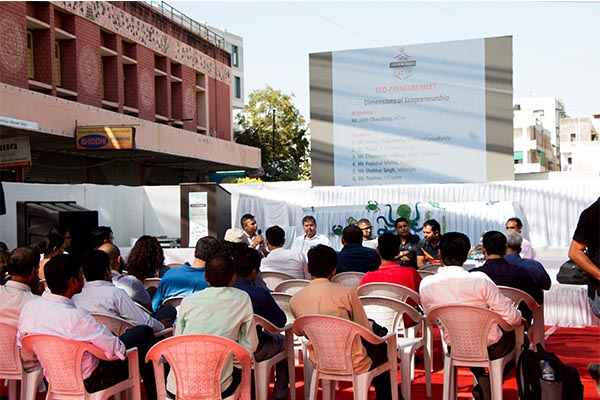 Ecopreneurs' summit meeting. Image courtesy India Environement Festival
Ardent individuals and groups alike will gather at the festival united by a common passion for the earth. Those attending are the people who are ready to do the necessary to protect and preserve our environment. There will be an ecopreneurs' summit which is a not-to-be-missed opportunity for budding eco-entrepreneurs. The summit will act like a business clinic where issues bothering the eco-businessmen in the making would be diagnosed and treated with solutions through capacity building, counseling and tips on better marketing and branding for a wider mass reach. They would also get to learn about tapping the rising demands of eco-products and services.
4. Music and Art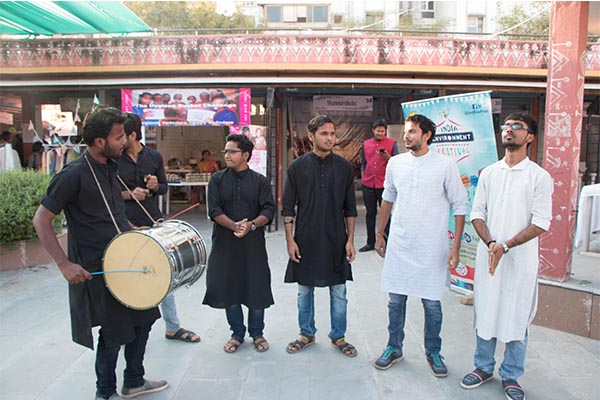 Image courtesy India Environement Festival
There will also be mood-lightening music at the festival themed around the environmental cause and captivating art including a 'Paint-Me-Blue' program which is an open platform where anyone can express their creativity on the canvas.
5. Literature and Media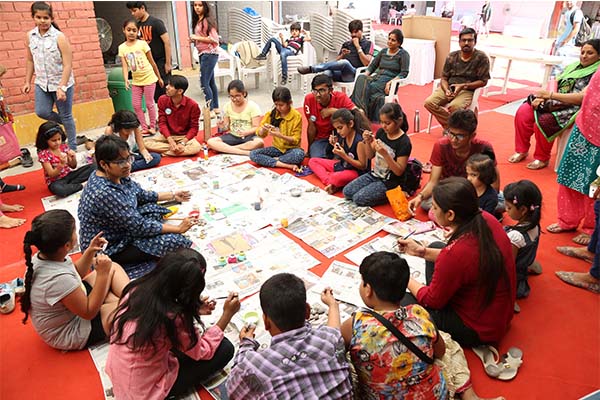 Image courtesy India Environement Festival
Plenty of awareness-invoking literature in the form of books and journals will be on display. Aside from that, there will be interactive media & education sessions at the festival. Among the sessions will be the tales from the hinterlands presented in the one of the oldest story-telling formats - Dastangoi. Slip into the era gone by with 'Dastangoi' that would bring to life the unheard stories of nomadic communities (khanabadosh) from across the country at India Environment Festival'18.
6. Vegan Stalls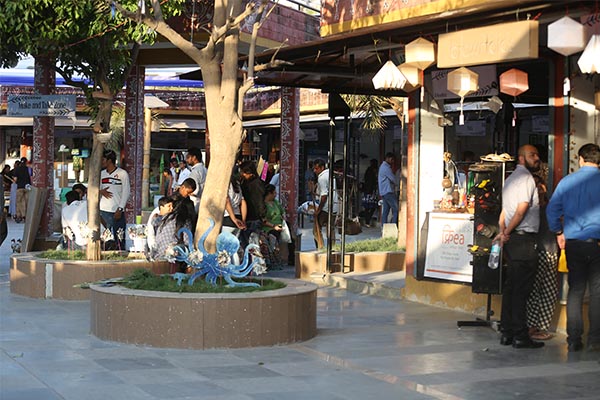 Last but not least, the festival will host numerous vegan stalls from food to accessories. Some of the confirmed stalls at the event are:
Aistra Pet Food
V Platter - Vegan Bakery Items
Samarjit Mahurkar - Vegan Food Stall
Funkykalakar - Fashion Accessories
Veg Planet - Magazine
IEF 2018 Dates: February 16 – 18 (3 Days)
Duration: 10 AM – 10 PM
Venue: Ahmedabad Haat, Vastrapur, Ahmedabad district, Gujrat
Please visit their official website for more details and registration
Like this?
Read: The Ahimsa Festival: The Biggest Indian Vegan Fest is in Mumbai this Year
Read more: Chennai's 2nd Vegan Fest, The Winter Folly is here!
AUTHOR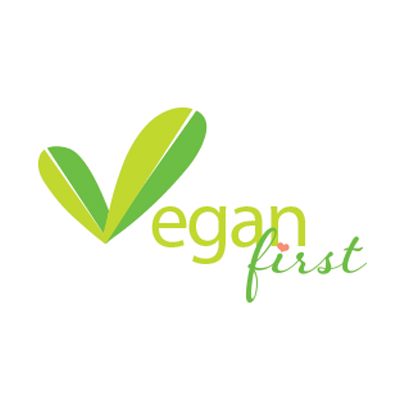 trending
Be a Vegan First Informer
Send us buzzworthy news and updates
related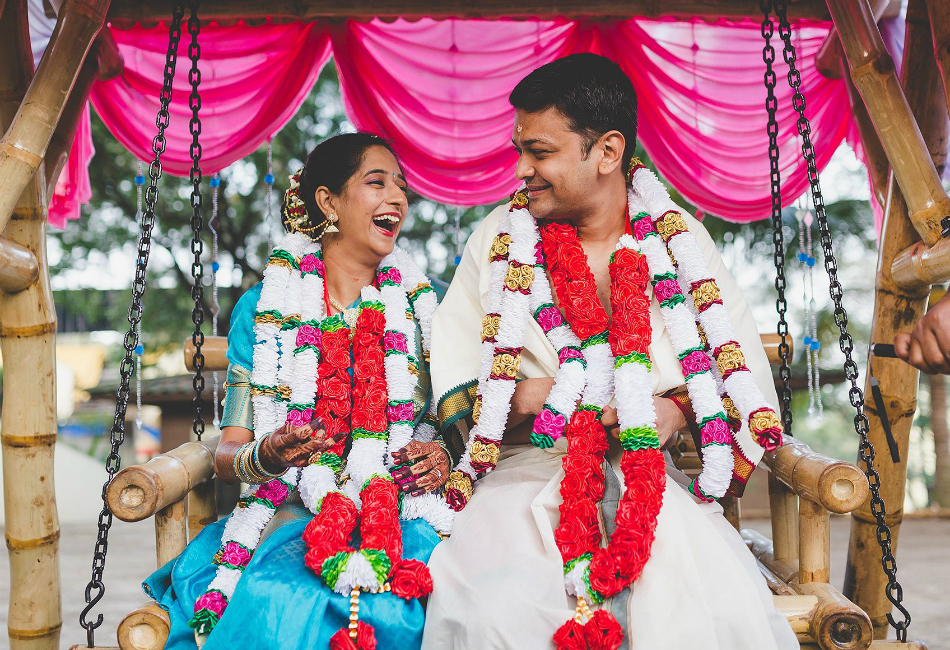 Shasvathi & Karthik's Vegan and Eco-friendly Wedding Will Definitely Inspire You!
3.8 K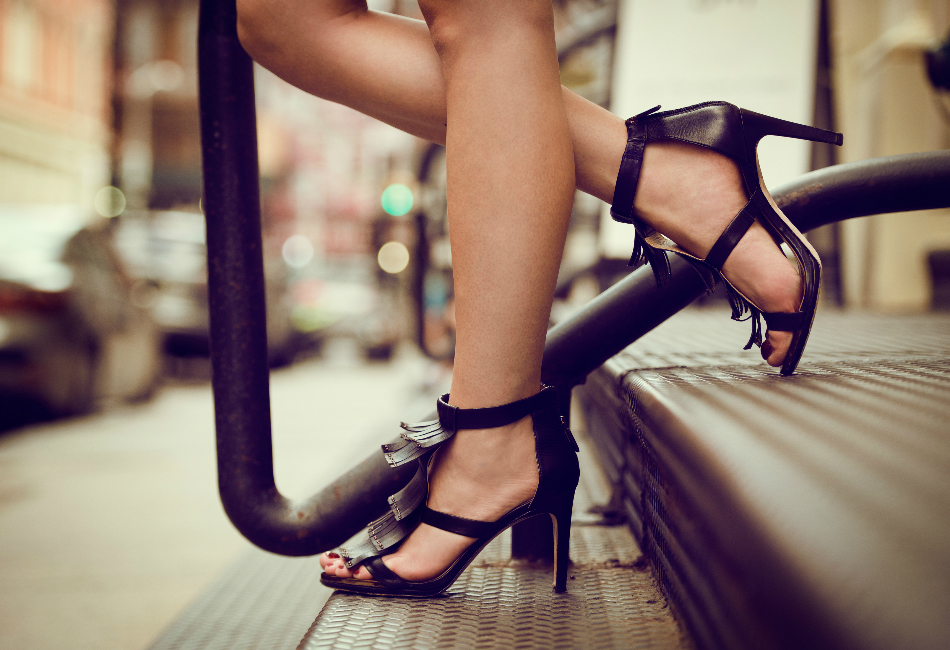 #VeganStories: My Love For Animals Took Over My Love For Shoes!
1.2 K