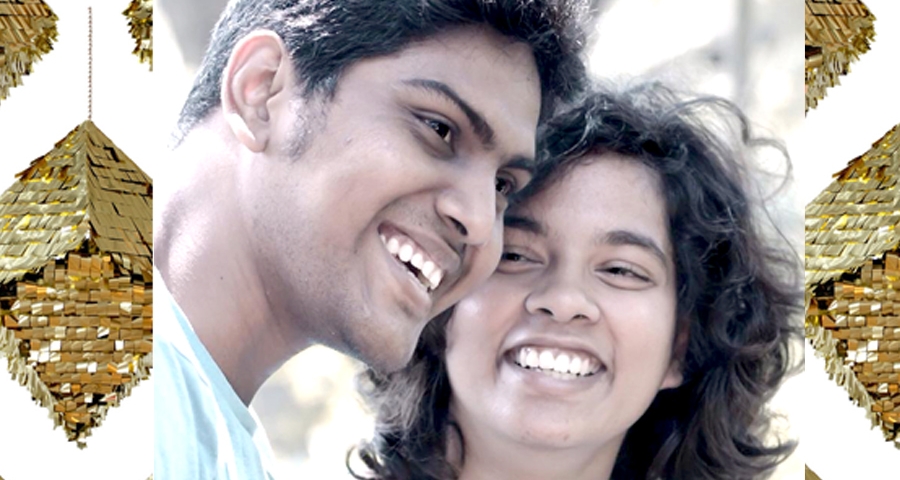 Vegan Relationships - Real Talk with Monica Herbivore
The trials and tribulations of love are hard enough when you lead a vegan lifestyle, but what really happens when you're ready to take the next step with the partner of your dreams? Talking about her vegan relationship and mixed relationships, Monica Herbivore gives us a heart to heart about her thoughts on love.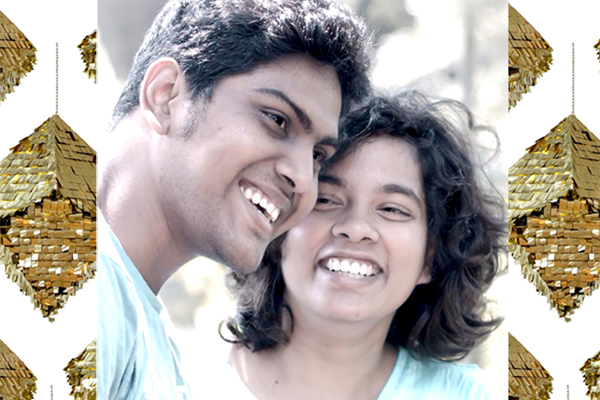 "Do caste and religion matter more than diet compatibility?"
"Are my parents' choices more substantial than mine?"
"What would relatives say if I find someone of my wavelength and not theirs?"
Everybody would have had at least one of these questions haunting them when the topic of marriage is brought into their lives. Growing into adulthood is no joke when you are an Indian, especially with a family of traditional values and norms. Sometimes our feelings have no room to express when we have others making our decisions. Adding on to all this turmoil, we vegans reach a frustration point after putting up with a lot of 'carnivorous' drama - let alone finding a mate.
To furnish my incisive history, I gave up meat 14 years ago when my yoga gurus illustrated to me the importance of compassion and respect for all living beings. I was too naive back then to know the complete meaning of kindness and cruelty. After few years of enlightenment on the environmental impact of this unsustainable polluting animal farming industry, I ventured into a conscious plant-based lifestyle all by myself without even knowing the word 'vegan' at the beginning. Being an ethical vegan for almost nine years now and in a successful vegan relationship with Praveen for a long time, I have been asked by others about how we did it without much hassle. It was not a piece of cake to be very honest. We did venture into challenges, stuck together through thick and thin, worked it out and grew up together as a couple. Marriage to us was just paper work and does not change the way we feel about each other. Nothing in our habit has altered or affected like how the cynics warned. But we did not sacrifice the exciting wedding part, instead, we had a one of a kind, enormous eco-friendly vegan ceremony with the theme 'Make the Connection' on World Environment Day - June 5th, 2016. Initial disapprovals by parents gave us a hard time and made us give up on the wedding ceremony but our ideas had penetrated deep into their souls that made them realise the need of the hour.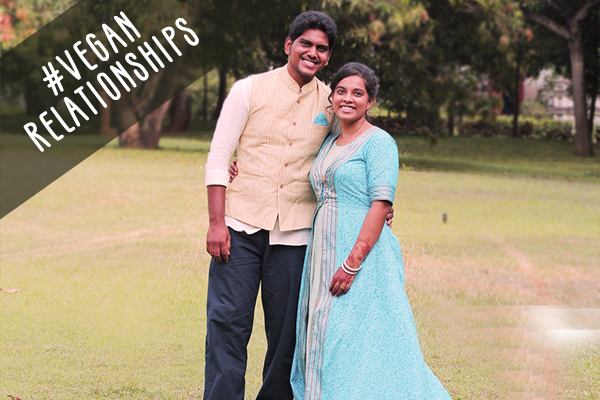 The Wedding
You might be curious about what the wedding was like. After our epic engagement where we exchanged bamboo rings on World Vegan Day - November 1st, 2015, we were all set to plan our wedding. Having one vision, Praveen and I decided that the wedding event should lean towards nature and sustainability. Without the help of commercial event managers, we were on our own hunting for the perfect earthy options to implement. Our hard work paid off with an enchanting garden as the venue. Also adding to the charm of our theme we got eco-friendly handmade paper invites, wore organic natural dyed cotton clothing, recycled tyre cotton shoes and handmade seed jewellery. The all natural bio-compostable decors, non-animal music instruments, organic cotton favour bags with traditional peanut candy and booklet on veganism as return gifts for guests were just the right touches for this vegan wedding extravaganza. Besides these, documentaries were screened and speeches were given to connect around 800 minds and their bellies were comforted with appetising plant-based 'kalyana sapadu' on this wonderful day in our life. It was a proud day for us as there has never been a vegan outreach this massive, enjoyable and peaceful in Chennai. We were constantly supported by our families and friends who played as backbones during the event. All vegans out there who want to get the message across can do so by putting their heart and soul into it.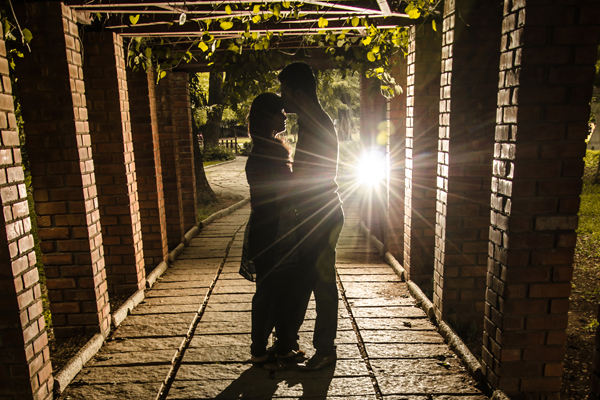 Vegan Relationship Dynamics
While some vegans are comfortable with dating non-vegans, others are very specific and clear about spending their lives with the one that matches their lifestyle. Like two sides of a coin, there are pros and cons to every dynamic. Sometimes if it doesn't work out, vegans easily tend to give up. Diet is not the only aspect that has to be similar; a lot of behavioural traits and interests have to be as well. It's hard work to set things up if one wants to get into a relationship and maintain it.
Strong communication and respect is a great foundation for any relationship. By communication, I mean not how much they talk but how they convey their message. Someone simply does not have to put up with their partner's annoying meat-eating habit just to be in that relationship neither does one need to force them to change. Most vegans being activists (at least started out as one) might have the propensity to preach veganism to their non-vegan partners/dates appear desperate to get them to change. However that is not going to work without leaving a negative impact, after all, it was their conscious choice to get into that relationship. This is where respect falls in. If someone is genuinely being with you, what is important to you is also important to them; and will learn to understand how valuable this way of living is.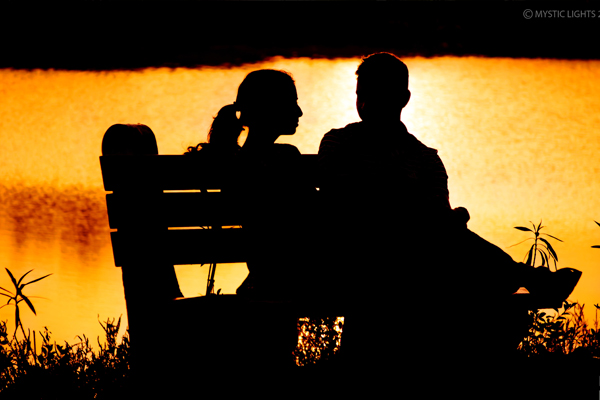 The Big Question
So the query that arises is, 'Can I support their cruel lifestyle or wait until they are inspired to change?' We are deemed to be guilty in such a situation, especially when others question our ethics. When one is conscious of their actions then there is no need to feel culpable, instead one should thrive to motivate and inspire others to endorse a gentle way of life. Some might still feel doubtful of what to do. Well, being an adult one should be able to decide what makes them content in their life decisions instead of living with delusions of what others around them think. Happiness is after all the key to world peace and love, isn't it?
AUTHOR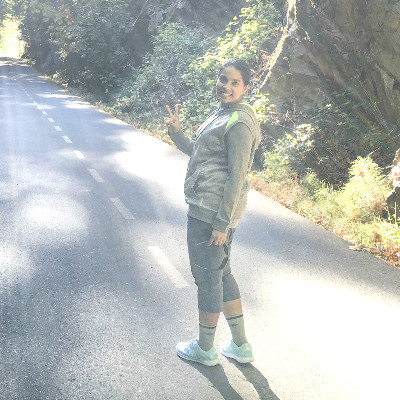 trending
Be a Vegan First Informer
Send us buzzworthy news and updates
related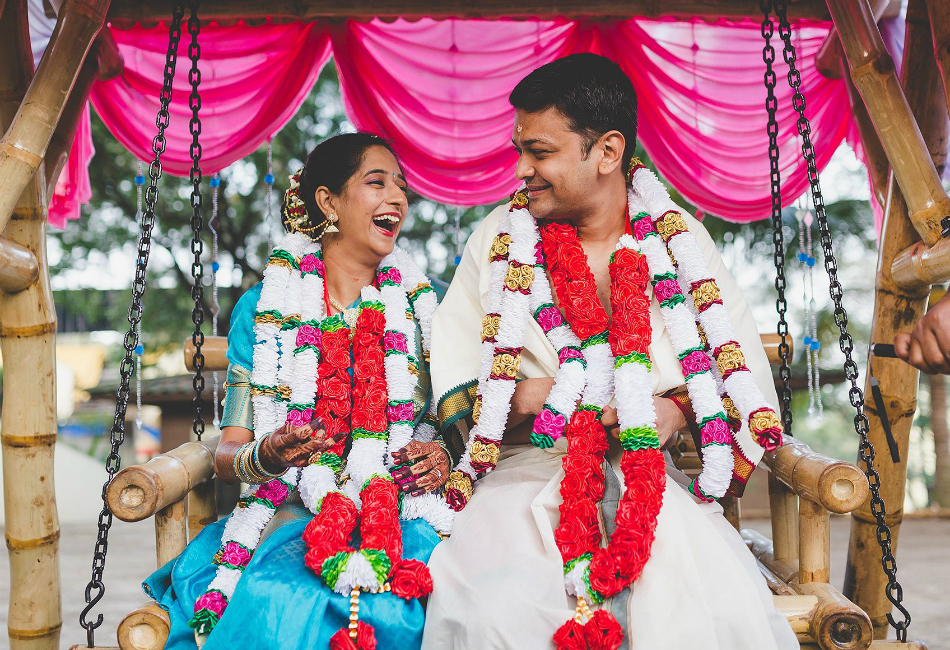 Shasvathi & Karthik's Vegan and Eco-friendly Wedding Will Definitely Inspire You!
3.8 K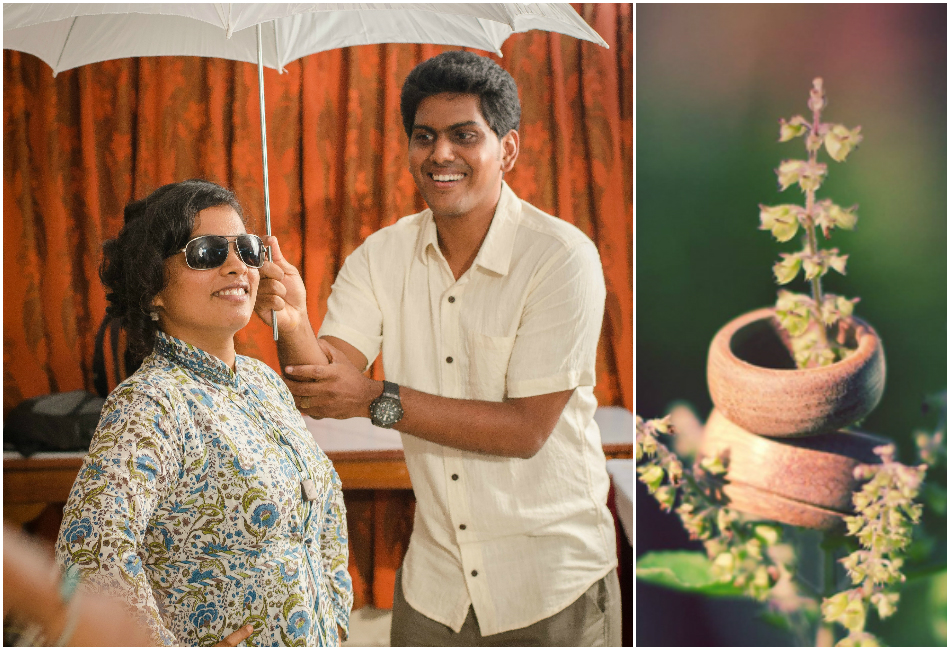 From The Duo Who Had It their Way, A Truly Green Engagement On World Vegan Day!
1.5 K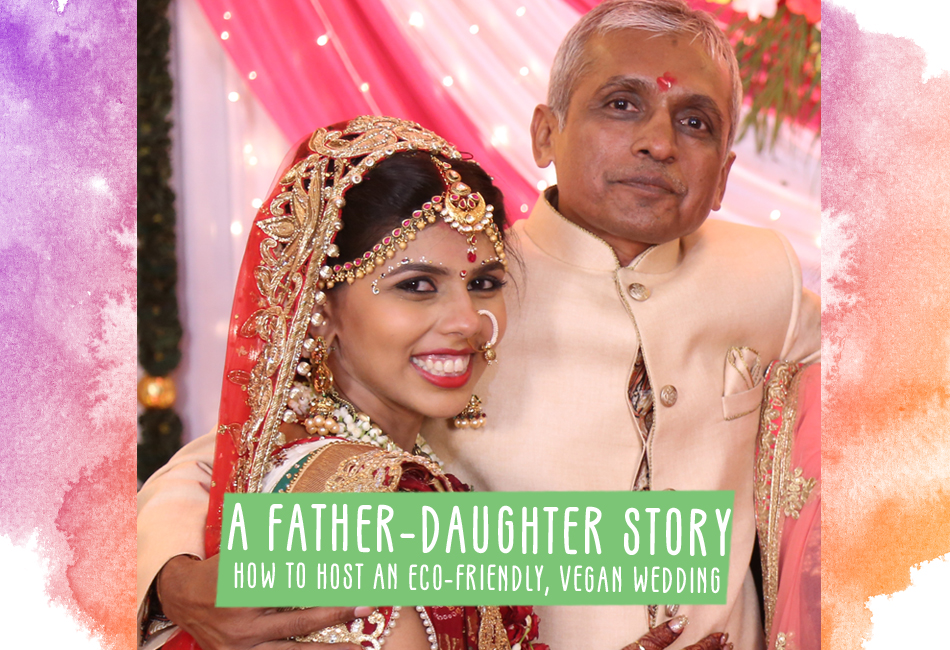 A Father-Daughter Story: How to host an Eco-Friendly, Vegan Wedding
9.9 K