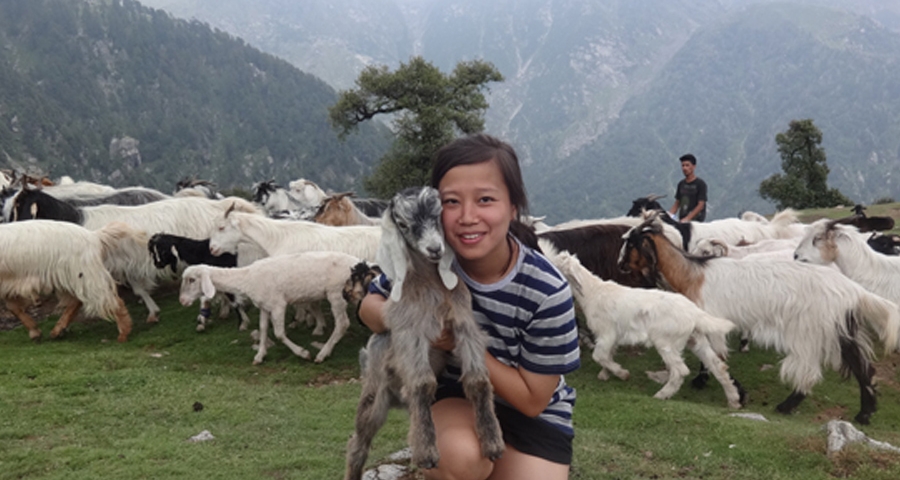 #VeganStories: A Girl From Arunachal Pradesh, Anula Has A Lot To Say To Us!
My name is Anula & I'm currently a student doing my majors in History. I come from a small village in Arunachal Pradesh, a north-eastern state in India also known as the "Land of the rising sun". Coming from a state with one of the least human population in India, meant that my interaction with nature and animals was much higher. This started at a very young age. I was surrounded by beautiful mountains and of course lots of trees and flowers. That's why Arunachal Pradesh is also known as the "Paradise of the botanists". I was grateful that I belonged to this blissful land.
I grew up around dogs and cats and always thought of them as my fellow companions. My mother was obsessed with dogs, cats and cows. She was the one who taught me to see these animals in the ame eyes as we would see humans who were looking for love and compassion. I vividly remember, how she would rescue sick puppies that roamed around the market near home. She would bring them back and nurse them as if they were her own children. She would randomly go and hug a cow or buffalo she would spot on the road in the most excited manner. I think being around her in times like these left a huge impact and I began doing the same. It seemed right and fulfilling. The seed of compassion was planted in me when I was very young.
However, coming from a tribe that still hunted animals for a living, I was conditioned by the society to believe that a piece of meat that we were served for dinner was not the same as the animals we were rescuing from the roads. I couldn't connect that these animals that were being hunted also had a personality of their own. They also had a family whom they loved and cared about and they definitely didn't want to die for our taste buds, just like the cats and dogs at home.
I remember this one time, when my uncle had bought rabbits for dinner, I was in absolute horror. I was a big fan of Bugs Bunny and I cried over that throughout the meal. Though, as a non-vegetarian from birth, I continued eating other animals as food.
Later, I shifted to Delhi for my studies. Here is where my journey towards veganism started. I used to get angry when someone hit a pet and signed petitions for stricter laws on animal cruelty like any other pet lover. Then came the time for the Yulin Dog-meat Festival in China. God! I was so infuriated at the idea of dogs being killed in such large numbers. I remember how I would go crazy signing petitions and urging people to do the same. I was helpless because I couldn't do anything to save them. I was constantly in tears and almost got depressed every time I thought about this.
Despite of all of this around me, I refused to think about the mass genocide happening daily for food and prefered to live in a state of ignorance. That's when my ex-boyfriend had shown me a quote which said If you love animals called pets, Why do you eat animals called dinner?.
That was it. My brain snapped. Something had hit me hard on the head and I couldn't breathe for a moment. Everything paused and I was left facing a harsh reality. I called myself a hypocrite. Events from the past had made it so relatable. So I said to myself. "Anula, That's it. No more excuses. You are going vegetarian." .
Soon after, I realised even as a vegetarian I was still contributing to cruelty because of dairy products and everything else that was remotely related to using animal products. That's when I came across something known as Veganism.
Then like every other vegan, intensive research was initiated. I watched "The Best Speech Ever", "Earthlings", "Cowspiracy", "Forks Over Knives", "101 Reasons To Go Vegan" and many more. I started subscribing to YouTubers like Gary Yourofsky (Who happens to be my biggest inspiration), NutritionFacts.Org, Bite Size Vegan, Freelee The Banana Girl, The Vegan Activist, London Vegan Actions, Cheap Lazy Vegan and the list goes on. In about a week's time I went vegan. I hadn't felt this way in a long time, Both physically and emotionally, I felt better.
Of course, It didn't stop there as I needed to spread awareness about veganism and make people understand that when they sit down for a meal, they have a choice. They could choose between peace and violence. I just didn't know how to go about it.
I stumbled upon an event page on facebook called 'Liberation for All' happening in Gurgaon. I became a vegan activist immediately. I was an active vegan participant, with the help from a few friends that I had made in Delhi. At that time, India witnessed the first ever Earthlings Experience on 14th May, 2016 in Delhi inspired by London Vegan Actions. Since then we have done many outreaches. We have also created our own facebook page called 'Delhi Vegan Actions' where we share all the details of outreaches both past and the events lined up in future. I also did an internship with Vegan Outreach this summer.
When it comes to my family, I have been very lucky. The first thing my mom said when I told her that I was going vegan was "That's very good. Now get your sister to quit." And guess what? My sister turned vegan overnight after I gave her all the real information. When my mother came to Delhi, she sat down and watched Earthlings with me! Since then she has quit almost everything except fish and I really respect her for that.
While, I was explaining to my mom about the cruelties in the dairy, meat and egg industry, little did I know that my house help had overheard us. Next day, she came to me and said "Didi, I want to go vegan too." Hearing this from her, I realised that you don't need to be an educated person to understand the concept that animals feel pain just as much as we do. That was the happiest day of my life!
My vegan journey has been amazing so far and the future seems promising. I have realized how small my problems are and we all have a duty to protect the less fortunate. I have become a more conscious consumer and I try to avoid plastic as much as I can. Veganism has taught me how to value life and mother nature more. I am so glad that I am being the change I want to see in this world. In today's date, anyone can go vegan if they have the will to end animal exploitation. It is cheap, it is wonderful and it is guilt free! Animals are not ours to use. They have suffered enough. Go vegan!
That was Anula Namshum's inspiring journey, We also asked her a little more about her volunteering work.
Q: What you do at Vegan Outreach? How one can go about spreading the idea of a compassionate lifestyle through Vegan outreach and other mediums?
A: I had interned with Vegan Outreach this summer and my work was to distribute leaflets as Vegan outreach is more about creating awareness about veganism in schools and colleges. We hand out booklets with information about veganism. Though video outreaches are at times more effective, you can deal with only about 100 people in an hour whereas while distributing leaflets you can reach out to more than a 1000 in the same hour. I still volunteer for them every once a while.
Like I said before Vegan Outreach focuses more on distribution of leaflets and the more people we have onboard, the better. People can volunteer by giving their email addresses and contact numbers and we will keep them informed via weekly newsletters about outreaches happening in their city. They can also contact India's coordinator for Vegan Outreach, Pooja Rathor if they are willing to spread the vegan message in their city and we will have leaflets sent to them. They can also try looking for organisations in their city which promote the cause of veganism and volunteer for them in their free time.
However, one does not necessarily need to be associated with an organisation to spread the message on veganism. They can simply gather vegan activists from their own area and start their own thing whether it is through leaflets (you can contact Vegan Outreach or FIAPO for leaflets), Video outreach, Chalktivism or give speeches in schools and colleges.
I remember when we had started, we used to bring our own laptops and tablets for video outreaches. All you need is adequate facts about veganism and two or three friends who are as passionate as you are about spreading the word. I have noticed from our past outreaches that people tend to listen more when you tell them that you do not belong to any organisation and that you are taking out time to spread awareness just because you care about the animals and the planet. The only thing that matters is your will and passion to achieve liberation for our non-human brothers and sisters at the earliest.
Images : Anula Namshum
AUTHOR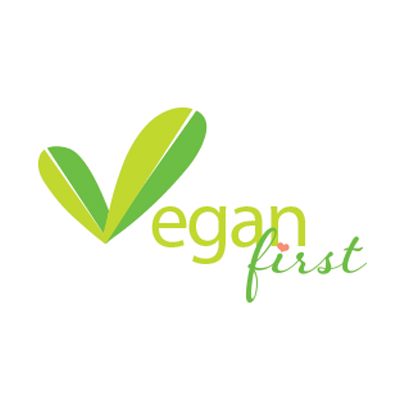 trending
Be a Vegan First Informer
Send us buzzworthy news and updates
related
Meet Kuntal Joisher: A Vegan Mountain Climber Who Conquered Mt. Everest!
3.3 K