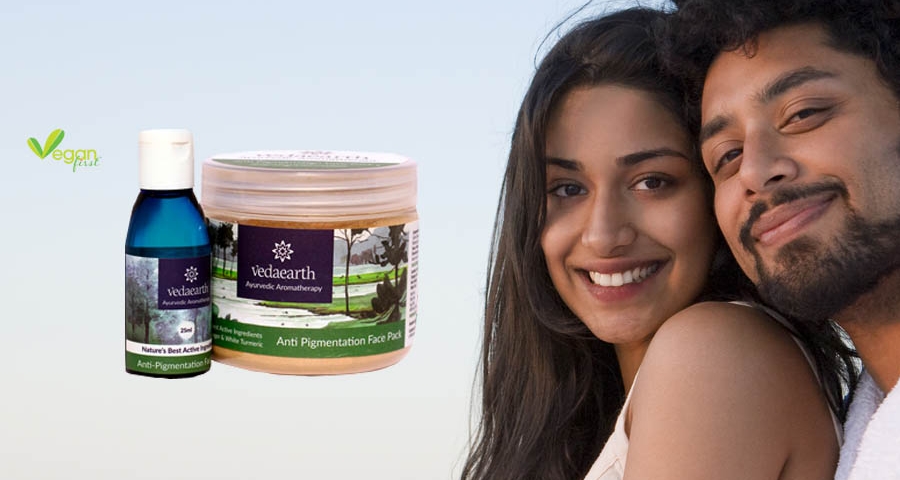 We're Loving Veda Earth's New Vegan Winter Skincare Solutions!
If you love having great skin and hair, you will be very excited about this next bit of news. Veda Earth, who are known for their fabulous ayurvedic and all natural products have rolled out a new repackaged line of beauty oils, face packs and bath salts. Just launched, Veda Earth's new products will take care of all your hair and skin needs, so let's find out a bit about them.
All about the Face
1. Lemon & tumeric Anti-Pigmentation Oil
If you've got those pesky acne scars or sun spots and want a natural solution to improve the overall tone and look of your skin then this Anti-pigmentation facial oil is for you. The main ingredients in the oil are Turmeric, Benzoin and Cypress that helps to reduce the appearance of dark spots. For best results, gently massage this oil directly on a freshly cleaned face and neck. Wipe off any residue with a dry tissue paper. While you can use this every day, we suggest applying this oil 3- 4 times a week.
Product: Anti-pigmentation Oil. Price: Rs 390, buy it here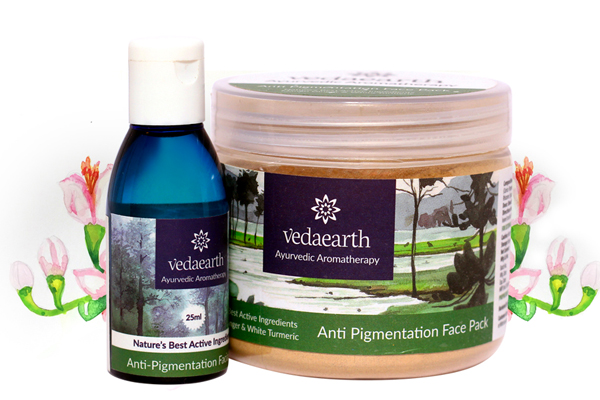 2. Lemon and Turmeric Anti-Pigmentation Face Pack
This face pack has the goodness of Mango Ginger, White Turmeric, Turmeric, Benzoin and Cypress that all contribute to beautiful looking clear skin. Give yourself a home spa treatment once a week with this pack. We suggest mixing this wonder powder with rose water as it will further clear up dark spots. Use the oil and the face pack together, as they complement each other and can yield better results.
Product: Anti-Pigmentation Face Pack with Anti-Pigmentation Oil. Price: Rs 680, buy it here
3. Chamomile Cleansing Facial Oil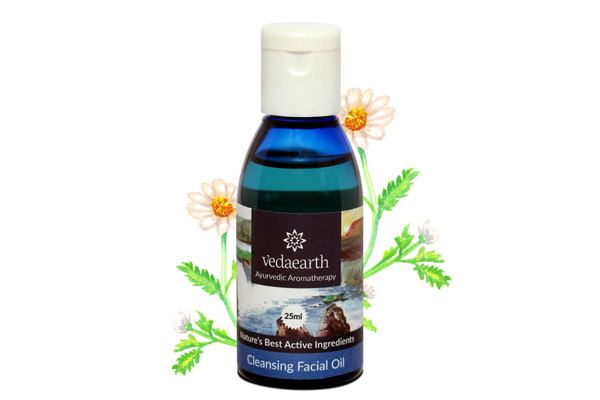 It is really important to wipe your makeup off and wash your face every day to get rid of dirt and grime that could clog pores. This facial cleansing oil has Frankincense, Roman Chamomile and Benzoin that helps to gently cleanse skin without stripping it of natural moisture. Great for people with dry skin.
Product: Cleansing Facial Oil. Price: Rs 340, buy it here
4. Anti-ageing Facepack and Oil
Believe us when we say it's never too early to include a good anti-ageing product into your beauty routine. When it comes to ageing, the more you take care of your skin now, the better your skin will look years from now. Veda Earth's anti-ageing face pack and oil contains Manjistha, Ashwagandha, Neroli and Vetiver that replenishes skin cells, hydrates, improves skin's elasticity and reduces the signs of ageing. Use the pack once a week or more by mixing the powder with refreshing rosewater. The oil can be used regularly, apply every night before bed so that your skin can absorb those ingredients.
Product: Anti-ageing Facebpack and Oil, Price: Rs 740, buy it here
5. Saffron & Lotus Under Eye Oil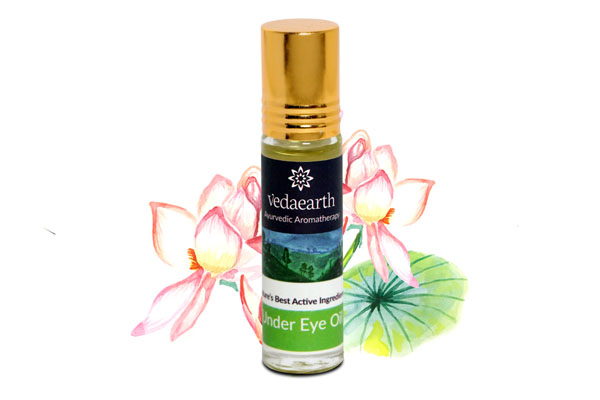 Our eyes are constantly overworked from staring at our laptops and phones. The delicate skin around our eyes need all the help they can get. Veda Earth's under eye oil effectively reduces the appearance of dark circles and puffiness all while nourishing and lightening the skin. It's the next best thing apart from a good night's sleep!
Product: Under Eye Oil. Price: Rs 370, but it here
For Your Hair and body
1. Palma Rosa Anti-hair fall hair oil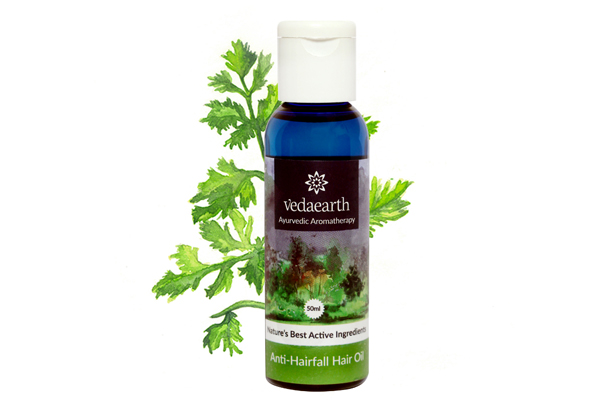 The number one thing most women complain about is hair fall. In fact, many people also face this issue when they first switch to a vegan diet. This anti-hair fall hair oil is enriched with Rosemary, Coriander and Palmarosa that are easily absorbed deep in the scalp to help reduce hair fall from the root. These ingredients also have phytonutrients (non-nutritive plant chemicals that have protective or disease preventive properties) that fights off dandruff, greying and split ends.
Product: Anti-Hairfall Oil. Price: Rs 290, buy it here
2. Dead Sea Salt Pain Relief Bath Salts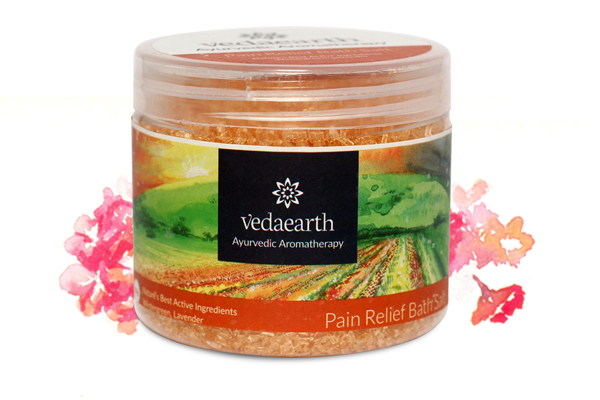 If you're like us and hate popping pills for small ache and pains and would rather use something natural then you will love this product. The Pain relief bath salt infused with Wintergreen and lavender essential oil that reduce joint pain, period pain and also has good anti-inflammatory properties. A good soak in the tub with 1/4 cup of these salts will melt away those pesky pains. If you don't have a tub, give your feet some relief by using these salt in a bucket of water - soak away!
Product: Pain Relief Bath Salts. Price: Rs 260, buy it here
These also make great gifts for friends and family, for any occasion. Go ahead and give them a try!
Like this?
Read: Top 5 Vegan Bohemian Style Must-Haves for the Summer
Read more: A Plant-Based Diet is the Secret to Anti-Aging
AUTHOR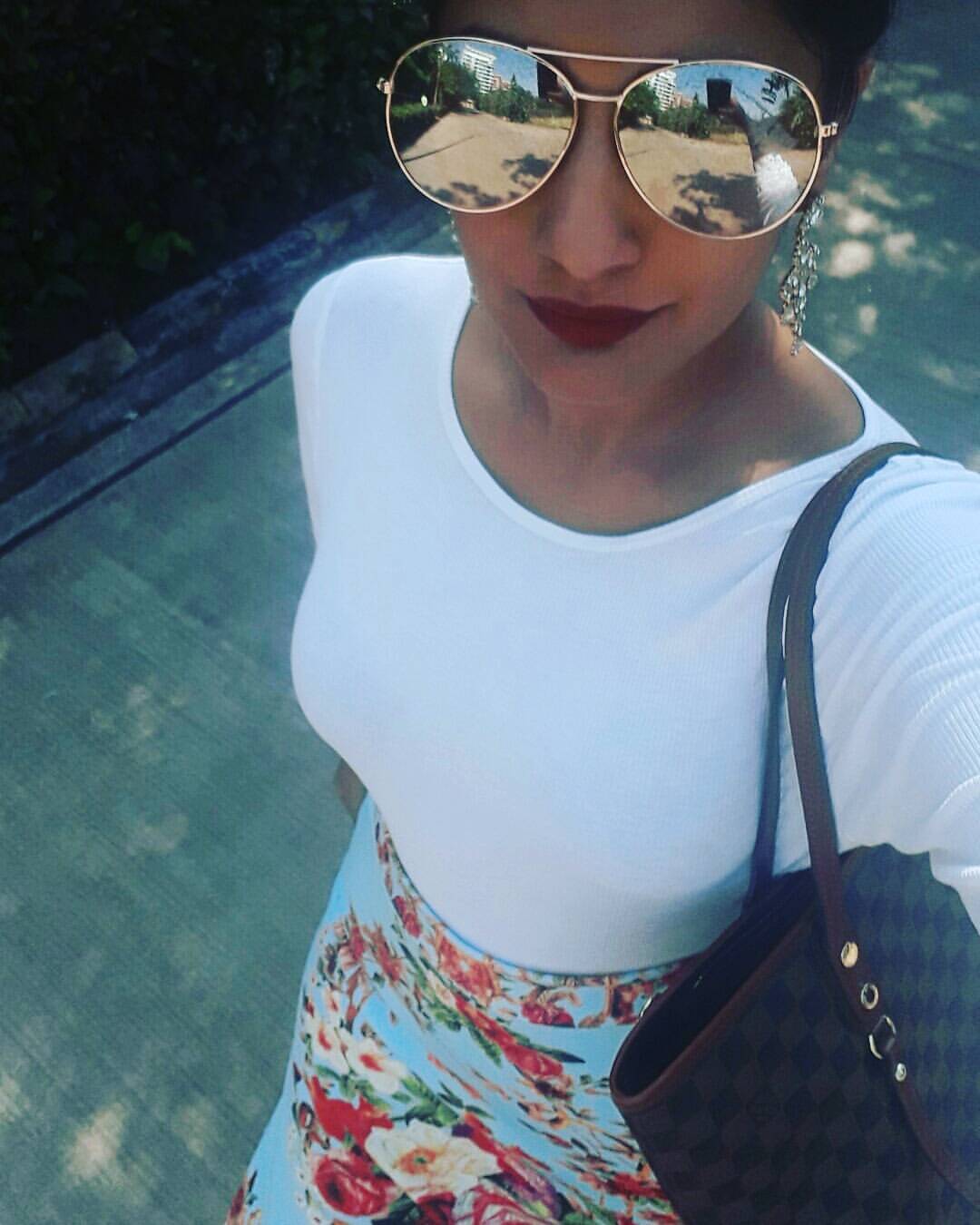 trending
Be a Vegan First Informer
Send us buzzworthy news and updates
related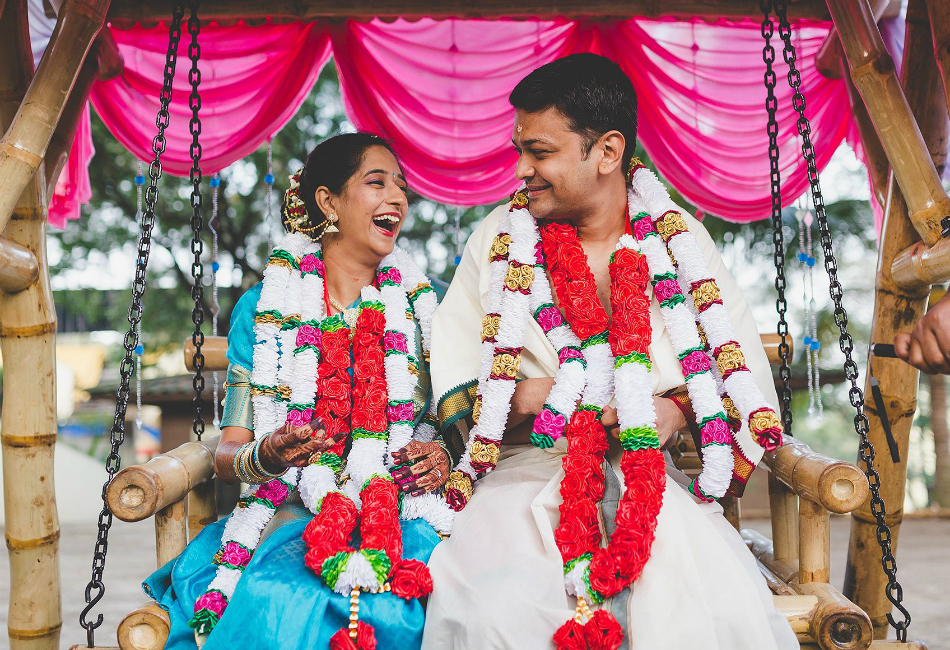 Shasvathi & Karthik's Vegan and Eco-friendly Wedding Will Definitely Inspire You!
3.8 K