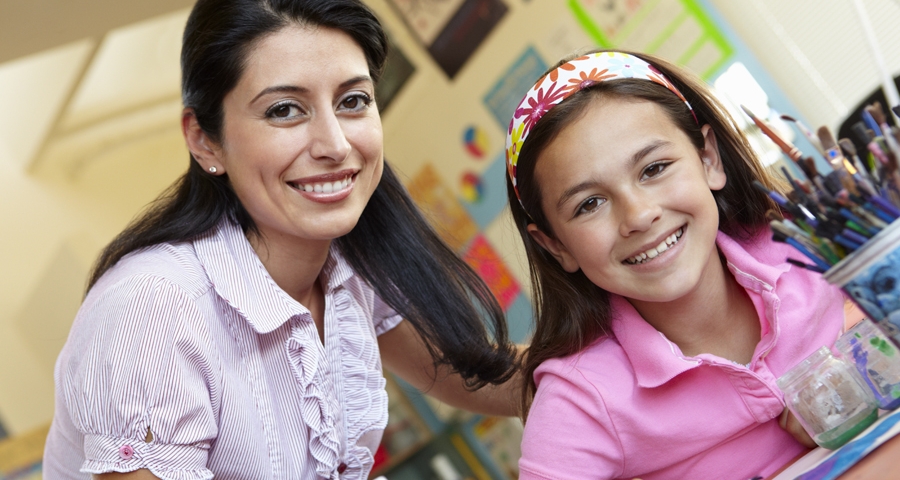 What To Keep in Mind While Putting Your Child Into School!
There is a time in every parent's life when they are contemplate about the school they want to send their child to! Flying applications, parent floods, statistics and charts and hurtling opinions become everyday things for the prospective parent. We know that there is already a lot of pressure, especially because this is that one big decision that pretty much moulds the foundation for the child's future. As your child is growing, the first thing in your mind is the type of education you can give him/her. You dream about schools that match your expectations yet you are apprehensive which one is appropriate for you. From the infrastructure to the value of nature and people, here are few things to keep in mind while choosing a school for your child. Kick back and do the hakunamatata, here's a list of classic tips that'll surely help smoothen the creased brow.
1. Pre-primary is of primary importance
Kindergarten might seem like nothing but snack-and-nap time, but the student-teacher relationship developed during this period is crucial to the child's perception of such relationships in the future. Most nurseries have an open day during admission season that you should try not to miss. Don't be afraid to X-ray the faculty and the learning environment with direct questions. Once scanned, make sure you eliminate play-schools that seem to be even slightly authoritative or rigid in their structure.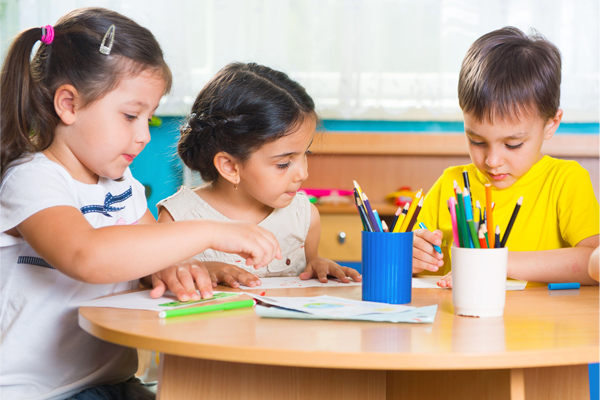 2. Mathematics is quite the crux of the equation
Despite the latest hearsay on 'don't force the kid into math', a school that makes excuses for having an incompetent math curriculum should not be let off without suspicion trailing at it's heels. There are a variety of new approaches for tackling math at school that teach math in a tangible, hands-on way. Schools that treat math with excitement and reverence are sure to better hone their students, irrespective of whether they are cut out to be future artists or engineers.
3. Be picky about the infrastructure!
Most schools today have a bare minimum of sprawling blackboards, projectors, presentation tools and internet accessibility. Today these set-ups are almost indispensable in aiding effective learning. Once you've ticked those off the list and are on the short-listing stage, you would do well to opt for the school that has a sunny and well-ventilated building. Healthy and bright physical environments subtly influence the learning experience.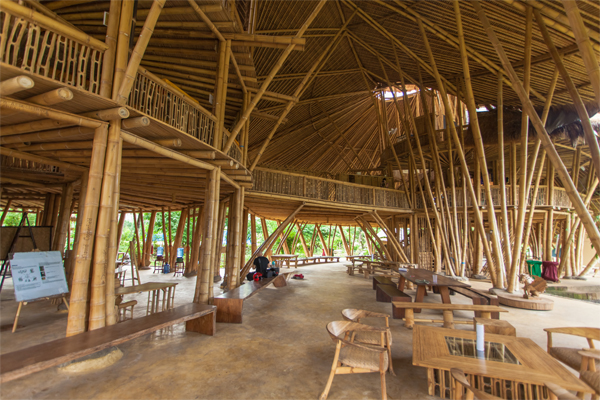 4. Curriculum choices galore
The age of state boards and matriculation has long passed. Newer curriculums and academic boards are entering the education industry with astonishing rapidity, and all with their own pros and cons. So push aside the comfort that comes from knowing your child is safe in the hands of only CBSE, and weigh each different curriculum with open minded optimism. What with the application based learning of the IGCSE, the trim and clean syllabus of the ISC and the broadening promise of the IB, you might find yourself pleasantly surprised.
5. Don't underestimate the power of a natural habitat!
Your child might get into one of the top-notch schools in the city but what good is when he/she's always stuffed inside a classroom and is not exposed to wildlife and greenery? Make sure that the school you choose has enough exposure to nature, skill building activities, animal care and gardening. Afterall, no classroom is a substitute for what real life can teach you.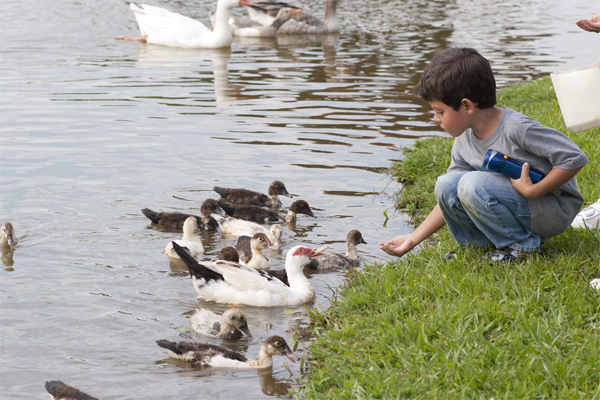 6. Extracurriculars aren't expendable!
The good old "All work and no play" stands as radiant with honesty as ever. While most schools boast of their academic prowess and stunning turnouts, only a select few include within the scope of their merits the existence of a thriving extra-curricular environment. Participation in these activities, whether by the student's own free will or through forced inclusion, maintain balance in school life like nothing else. Besides, they provide an excellent opening for students less involved in academic pursuit to showcase their talent and more importantly, build confidence.
7. Figure the logistics
It's all well and good to get an admit from a top notch school three neighborhoods away, but making it there on time every morning, year after year, is a ludicrous expectation to have. What with stagnant traffic, parking problems and countless 6 ams, going that extra mile simply isn't worth it in this case. The fact that your child is in the vicinity, besides offering security and peace of mind, leaves ample amount of time to explore other activities that would otherwise have been whiled away in transit.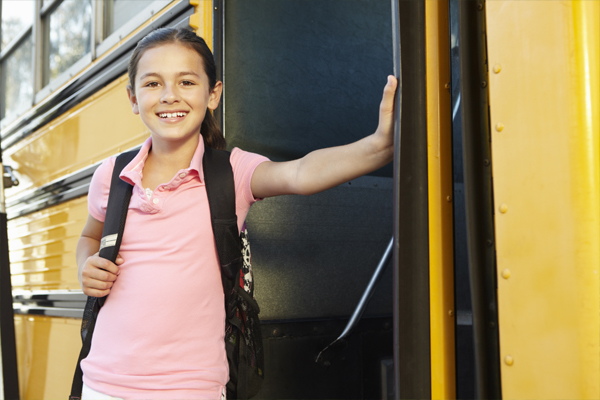 8. Teachers are the stone pillars of any educational institution
Try and visit teachers in their natural habitat if possible; observe the general mode of instruction. Is it individualistic or groupwise? Which of these would be better suited to your child? School machinery that works with teachers like interchangeable cogs and fails at maintaining his/her individual identity should be avoided at all costs. For example, if you see a primary school teacher filling in for science class for the eighth graders, it is best to give the school a wide berth. Do not hesitate to question teachers about their undergraduate studies and degrees in pedagogy because this only increases their credibility!
9. Have your child covered
Especially for children with minor learning disabilities, make sure that the school is well equipped with counselors and therapists and places a strong emphasis on addressing and successfully coping with disabilities. Most international schools have a commendable facility for this purpose, and often these services are extended to the student free of charge. Be the social mom waiting at the school gate. That'll help keep a tab on the circle of peers your child is involved in, and will also present an opportunity for you to get to know their parents.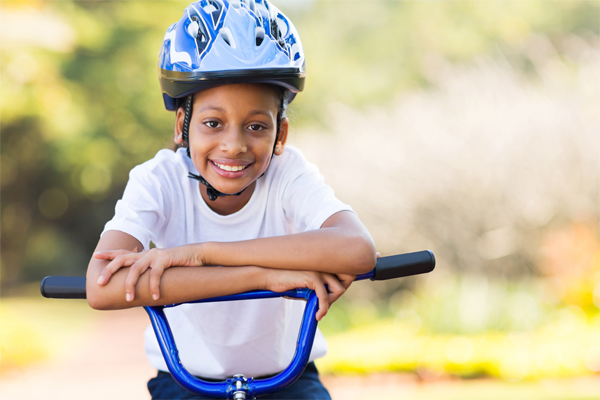 In the end, let your gut feeling rule. Good and bad reviews will come and go, fee structures will tempt and aggravate, but ultimately, the school experience is one heavily rooted in emotion, and the decision that rules it cannot be completely devoid of the same. So after all the heavy analysis and listening and disregarding, choose the option that you and your child think resonates closest with your ideals and notions for the perfect, happy school.
AUTHOR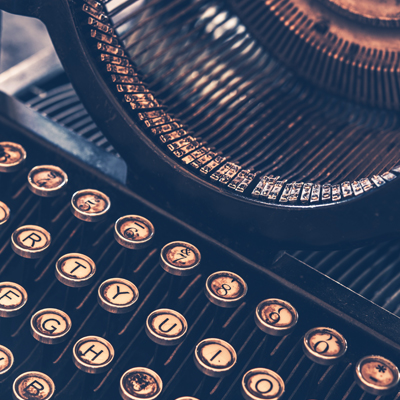 trending
Be a Vegan First Informer
Send us buzzworthy news and updates