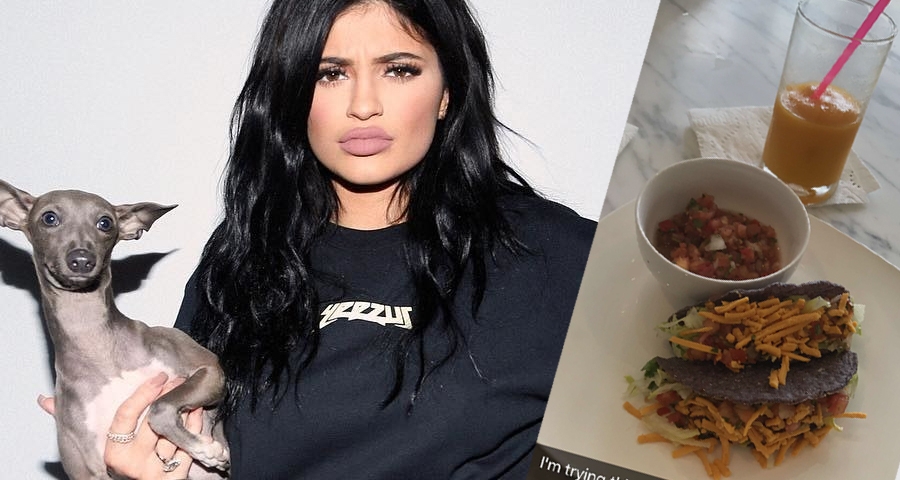 Why Kylie Jenner is Good and Bad for Veganism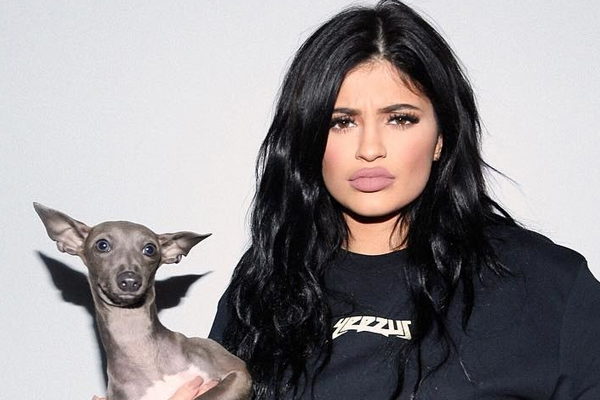 Image courtesy Teen Vogue
The Jenner/Kardashian clan are people we all love to hate, but the fact of the matter is when they do anything the world notices. Kylie Jenner who is famous for her makeup and lips, took to Snapchat the other day saying she is "trying out this whole vegan thing". This has made the online world go a little stir-crazy. However, we want to clarify, having a vegan taco and nachos isn't turning vegan. We love the fact that she is willing to try out vegan cuisine, however, we're amazed that so many reputed publications have decided to over-hype this news for a couple of reasons:
1. Kylie ISN'T vegan... YET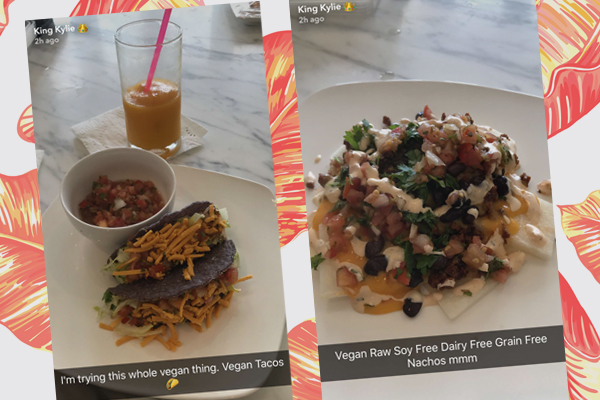 Image Courtesy Kylie Jenner/Snap Chat
Her Snapchat clearly shows she is just trying a few vegan dishes. There are many many instances where she has snapped her mac and cheese, fried chicken – so let's not suddenly jump to the conclusion that she has turned vegan cold-turkey. We do hope that she inspired by vegan food enough to make a transition into adopting a plant-based diet.
2. Kylie is known to wear fur and leather.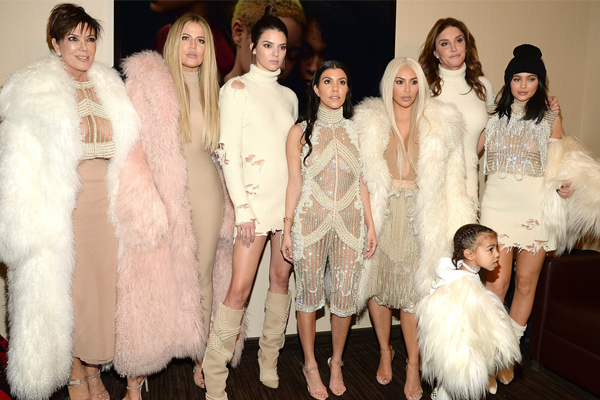 Image Courtesy Vocativ.com
There are countless images on the internet of the teenager wearing leather, fur, wool etc. So to say she is trying out veganism, doesn't hold any weight. We sincerely hope that Kylie decides to explore alternative cruelty-free fashion and is vocal about it.
The fact of the matter is a few Snapchats and shout-outs on a vegan dish or cruelty-free fashion from Kylie could spark a conversation in households all over the world which is where true change is conceived and implemented.
So, while we're not ready to call Kylie Jenner a vegan, we're definitely happy for the shout-out and hope more celebrities decide to explore their inner compassionate vegan side.
To end this article on a slightly fun and sarcastic note - Kylie, Veganism isn't a thing and saying you're "trying this whole vegan thing" out is disheartening to many people who truely live and breathe the lifestyle.
AUTHOR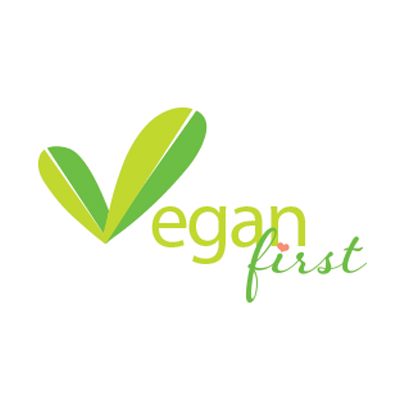 trending
Be a Vegan First Informer
Send us buzzworthy news and updates