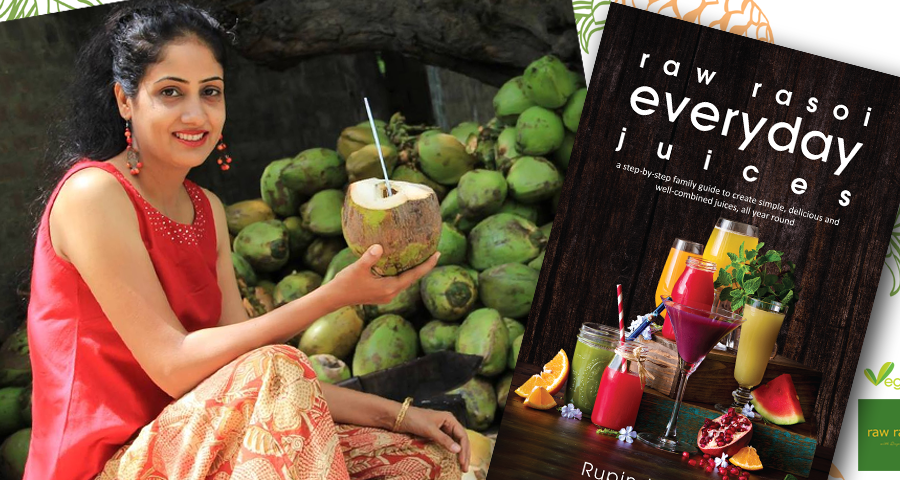 You Have to Attend India's First Juicing Recipe Book Launch

If you've ever wondered about the raw diet or seen your favourite celebrity walking around with their green juices, then you'll be excited about this bit of news. Rupinder Kaur, who after a few years of poor health wanted to make a change in her life. This change led her to the world of raw food and juicing that from day one changed her health for the better. This was her catalyst to write a book meant for an Indian audience that uses ingredients and equipment available locally.
The book – Raw Rasoi, Everyday Juices, is set to launch on the 19 th of August (details at the end of the article). Here are a few things you can expect from the book as told to us by Ms Kaur herself.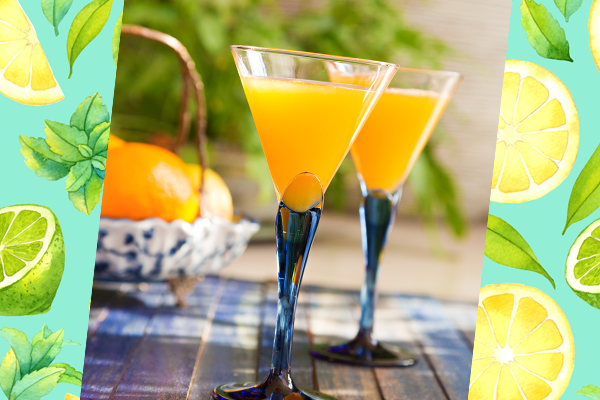 Image Courtesy Rupinder Kaur, Raw Rasoi
Get the Book!
My book Raw Rasoi Everyday Juices is not just a recipe book. It is a step-by-step guide for a complete family. I have shared my own successful journey of juicing for my family along with those of my clients. I've Included the ingredients and equipment required; when and how much juice to have as per age or health. The recipes are well combined. Flavours are beautiful. Jam packed with nutritional benefits. One can find most of the ingredients in their kitchen. Even the juicers are easily available in India. One does not have to import them. So, if this interested you, you will love this book.
Quick and Easy to Make
I love Indian ingredients. My book Raw Rasoi Everyday Juices celebrates Indian ingredients to the fullest. I have reverence for mint, coriander, lemon, Indian gooseberry (amla), ginger and fresh turmeric. They are the heroes of my recipes and can be easily found in any typical Indian household kitchen be it Punjab, Haryana, Assam or Kerala. The recipes are super simple and easy to make. In fact, I myself like to make simple recipes.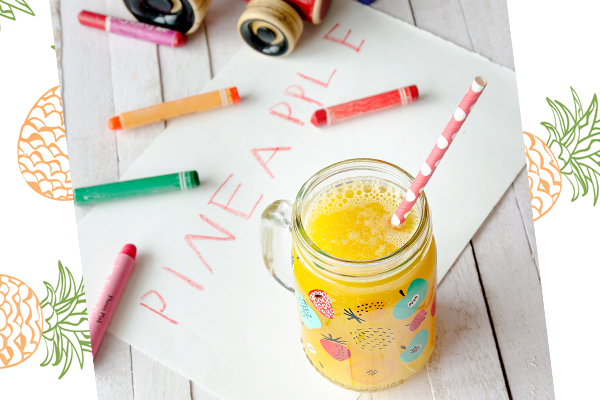 Image Courtesy Rupinder Kaur, Raw Rasoi
Hydrating
Juicing is one of the best ways to hydrate, replenish and nourish the body. Many times people feel they are hungry but actually, they are not hungry. They are thirsty. Many people even after eating a healthy diet and regular meals have deficiencies. Juices are one of the best sources to overcome nutritional deficiencies.
Full of Fiber
A juice is the pure extract of a fruit. A juice has both the bio available water and soluble fibre. Yes, juice HAS fibre. My juices are so thick and rich that they act as a power booster and hunger boosters. You will feel full after drinking one or two glasses.
Best time to Juice
Morning is the best time to have a juice. But one can have it later also. Just remember to keep suitable gap while drinking your juices. Ideally one should have juice one hour before and two hours after a meal.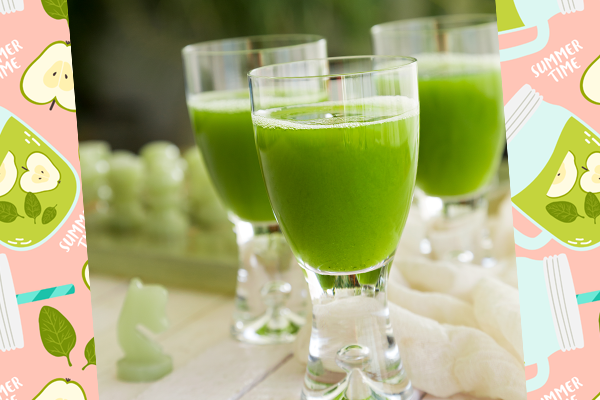 Image Courtesy Rupinder Kaur, Raw Rasoi
Local is best
For juicing one needs fresh and seasonal fruits. Best if they are locally grown. I appreciate local ingredients and that is why my recipes are so unique and effective.
Easy Techniques for Busy moms
I am a super busy mom, I completely understand the need for easy recipes. Hence I have shared the process and technique of slow juicing in my book where you can drink it after the first press or store it in an airtight glass bottle for up to 3 days, without affecting the nutritional properties too much. I even take these juices to meetings and parties as I'm always on the go.

Also, if you're in new Delhi this weekend Register for seats to the book launch

here.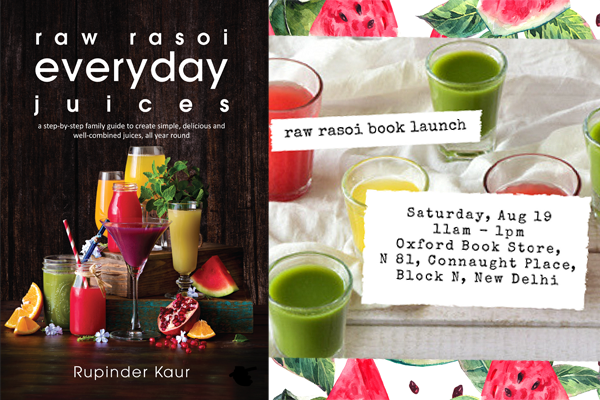 Image Courtesy Rupinder Kaur, Raw Rasoi
Like this?
Read: #MyStory Meet Hydrabad's ethical animal-lover Manohar Chaudary
Read More: Ludhiana's New Restaurant, Vegan Oven Opens Tomorrow!
AUTHOR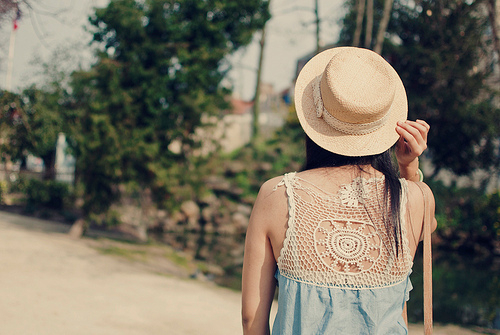 trending
Be a Vegan First Informer
Send us buzzworthy news and updates
related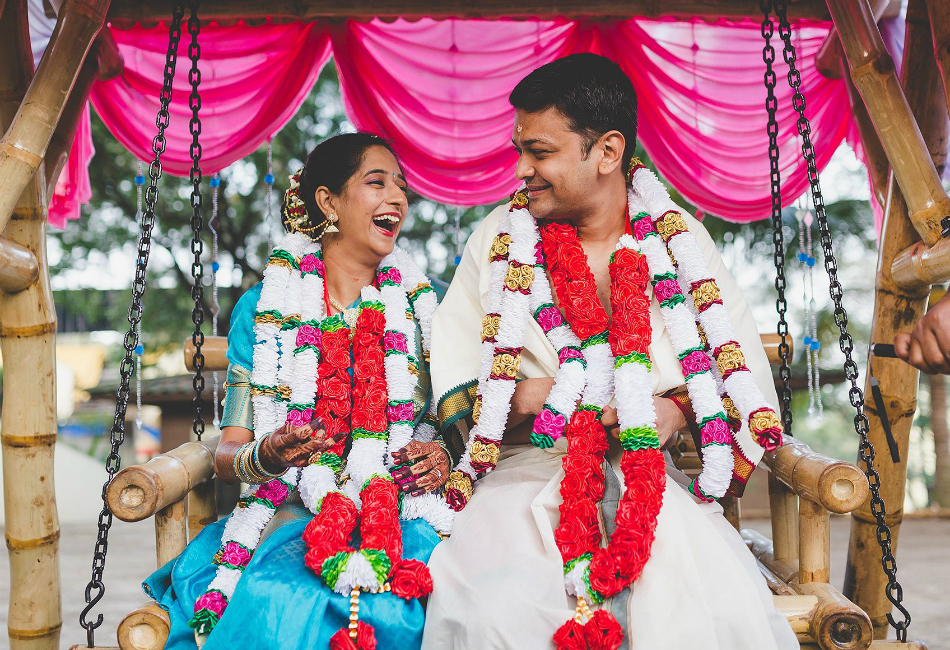 Shasvathi & Karthik's Vegan and Eco-friendly Wedding Will Definitely Inspire You!
3.8 K