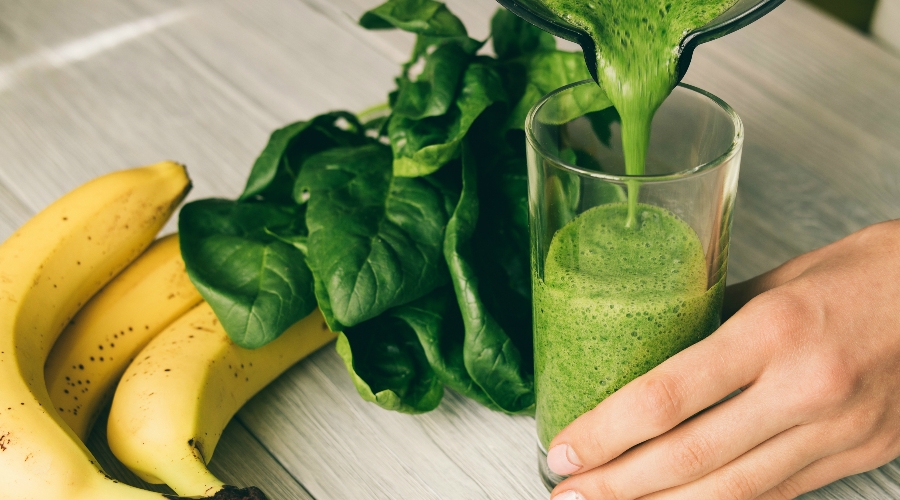 A Super Healthy & Fulfilling Banana Spinach Smoothie!
We all know spinach is very good for health, if we try and incorporate it in our daily food, it can do wonders for us. Here is a simple yet healthy smoothie which combines bananas and spinach for some real goodness!
Preparation
Prep Time
5 mins
Cook Time
5 mins
Total Time
5 mins
Ingredients
Bananas: 2 Medium Sized Ripe Bananas
Spinach: 1 Cup Finely Chopped
Peanut Butter: 2 Tablespoons
Dairy-Free Milk: 2 Cups (Walnut Milk Preferred )
Spinach might be a storehouse of vital nutrients, but the basic reason I love the leafy veggie is the color: a fresh vibrant green hue. I had always wanted to use it to color smoothies and desserts but was afraid of how it would affect the taste. One day I finally took the risk and added a handful to the blender while making banana shake. The result was an amazingly pretty, pistachio-hued milkshake that tasted heavenly. Since then spinach goes into any dessert that can do with a little pop of color. And that includes kulfi, ice cream, phirni, kheer, cakes, burfi, and halwa!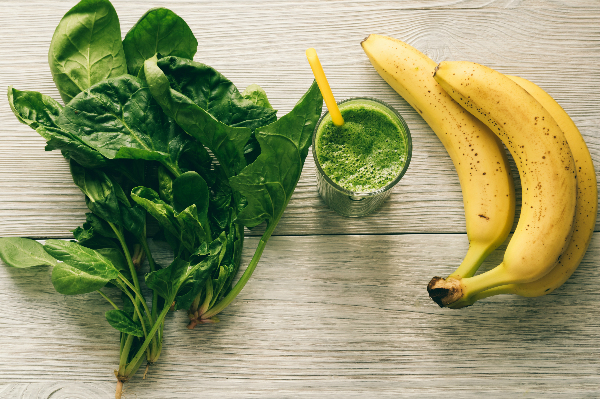 Don't believe that spinach can taste good in fruit shakes and sweet dishes? Make this flavorful, ice-cream-y smoothie and feed it to someone without disclosing how you made it. Bet they won't be able to guess the secret ingredient! Use slightly over-ripe bananas and fresh spinach for best results.
Method:
1. Finely slice the bananas and pop into the freezer for a couple of hours.
2. Blend the frozen banana, spinach, peanut butter, and dairy-free milk till smooth and creamy. Serve immediately!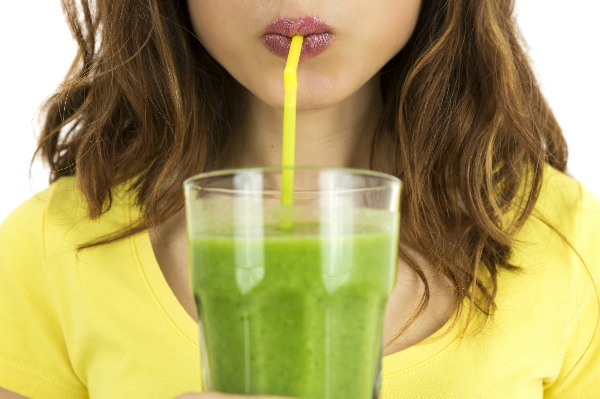 AUTHOR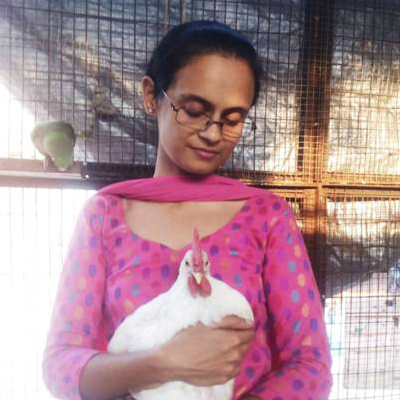 Top recipe contributors