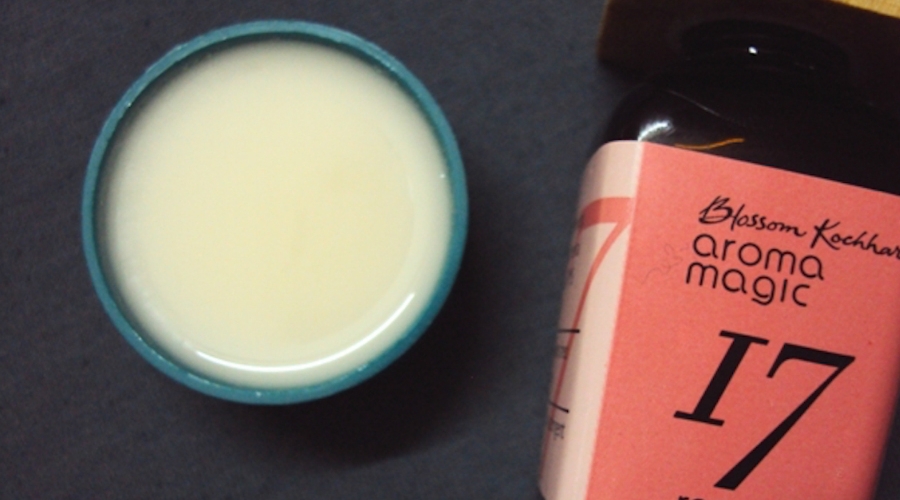 Beauty DIY: Rose Deodorant For Everyday Use!
Making deodorant at home seems like a weird concept, but this DIY rose Deo at home is so easy, you'll ditch the chemically made ones quickly! Try this with your favourite essential oil, if not rose.
Preparation
Prep Time
Cook Time
Total Time
Ingredients
2 Tablespoon​ Coconut Oil (In liquid form)
4 Level Tablespoon Corn flour
5-6 Drops Of Tea Tree Essential Oil
10-12 Drops Of Rose Essential Oil (or any essential oil, or a combination)
You must be thinking why do we need to make a deodorant at home when there are already so many gorgeous-smelling options available in the market?
But the truth is, Most of the commercial deodorants are not only full of harmful chemicals, but are also tested on animals. Check out this list to see if your favorite brand features here.
A word of caution here: Even though these lists are pretty comprehensive, they are not all-inclusive. Just because a certain brand is not mentioned here doesn't mean they don't test on animals—brands that don't test on animals mention it explicitly on their website/packages while most of the brands that do test on animals choose not to talk about it on their websites.
The brands I once used—Lux (Unilever) and Fa (Henkel)— do test on animals. On not being able to find any cruelty-free variant in the market, I decided to make my own. There are a number of deodorant recipes on the internet. I was personally inspired by this one. Since I was looking for an easy and economical option, I decided to make the Coconut oil based deodorant. Many people in the comment section were talking about having negative reactions to the baking soda, so I left that out.
This is my tweaked recipe of the deodorant that I have been using for over a year now. It's gentle on skin, healing, and effective. Both coconut oil and tea tree essential oil possess antiviral, antibacterial, and antifungal properties that keep body odor at bay while the rose essential oil imparts a delicate, lingering fragrance.
Method:
1. Take all the ingredients in a bowl and mix well.
2. Pour into a small clean and dry jar.
Voila! You've got your own homemade deodorant.
The deodorant should have a soft and creamy consistency, that can be scooped out with a finger and applied on skin. Adjust the amount of coconut oil and corn flour if needed. The consistency of the deodorant also depends upon the climatic conditions and might separate in hot weather. But it won't lose its efficacy; simply mix well with a small spoon and use!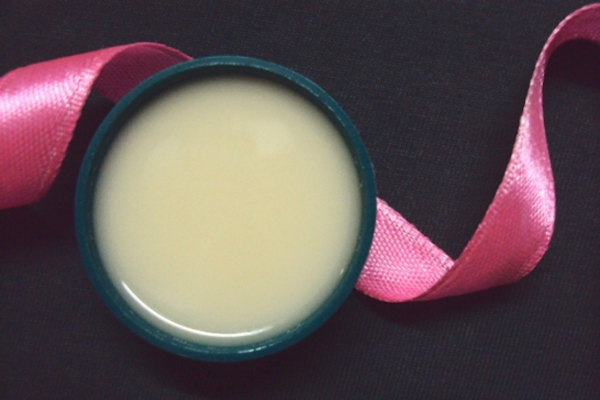 How To Use This?
After taking a bath, scoop a pea-sized amount of the deodorant with a finger and rub onto your clean, dry underarms as you would apply a lotion. The above recipe will last for around 20-25 days for one person. For a stronger fragrance - you can use pine, nutmeg, cinnamon, lemongrass, peppermint, eucalyptus or clove essential oil. Other options for a feminine fragrance can be lavender, sandalwood, vanilla, or jasmine essential oil.
An oil-based deodorant seems like a weird concept at first, but this thing really works! And no, it doesn't stain your clothes. The deodorant gets absorbed into your skin pretty quickly without leaving any residue or tell-tale marks on either your skin or clothes.
Have you ditched chemical-filled commercial deodorants that test on animals as yet? Do you make your own or buy from cruelty-free companies? Any questions about this particular recipe? Let us know in the comments!
AUTHOR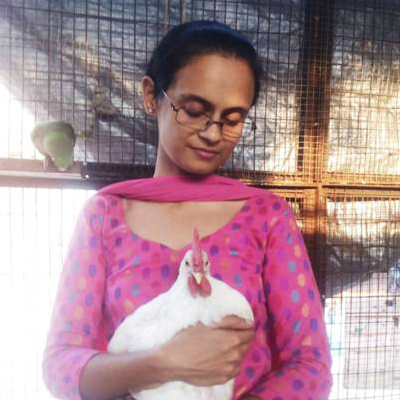 Top recipe contributors