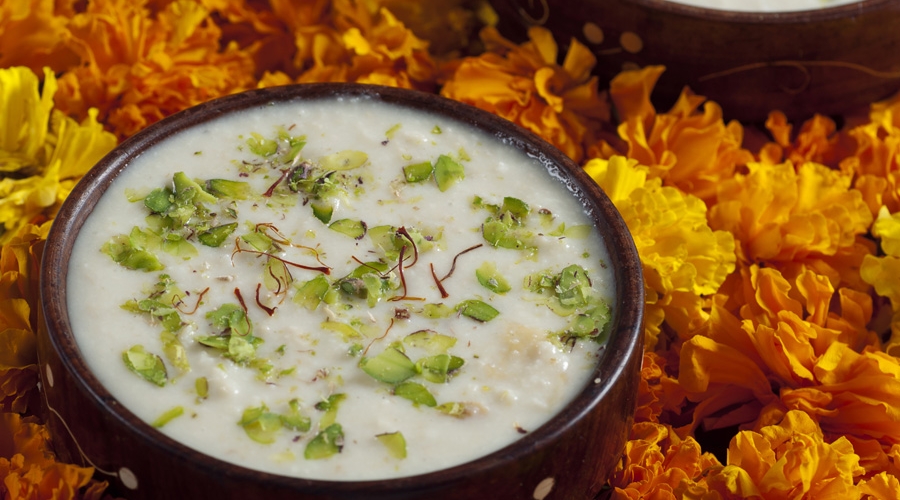 Dairy Free Custard Apple (Sitaphal) Basundi
With the festive season upon us, we're dishing out a creamy Basundi recipe made with in-season custard apples. Enjoy!
Preparation
Prep Time
Cook Time
Total Time
Ingredients
1 ltr Soya Milk (plant based milk of your choice)
2 ripe & soft custard apple (de-seeded)
1/4 tsp cardamom powder
3/4 cup sugar
2 tsp Arrow root powder or corn flour for thickness
Almonds, Cashews, Pistachios as per your choice
Few strands of Saffron & Nutmeg powder (optional)
Basundi is an Indian sweet It is a sweetened condensed milk made by boiling milk on low heat until the milk is reduced by half, very similar to rabri. It is flavoured with cardamom and nutmeg, with the addition of dry fruits and custard apple (Sitaphal). This milk-based dessert is popular in the western part of India, especially in the states of Maharashtra and Gujarat. It's usually made during festivals or special occasions.
About the Recipe
Sitaphal Basundi is a great after meal dessert having a rich sweet taste made with a combination of custard Apple and milk. I was inspired to make this recipe for the unique and yummy taste of custard Apple pulp and thick milk.
In making the veganised version of this recipe have made 2 alterations in the Recipe. I have replaced milk with plant-based milk & added Arrowroot powder for getting a thick consistency. However, you can skip adding arrowroot powder if consistency is not a concern for you.
Method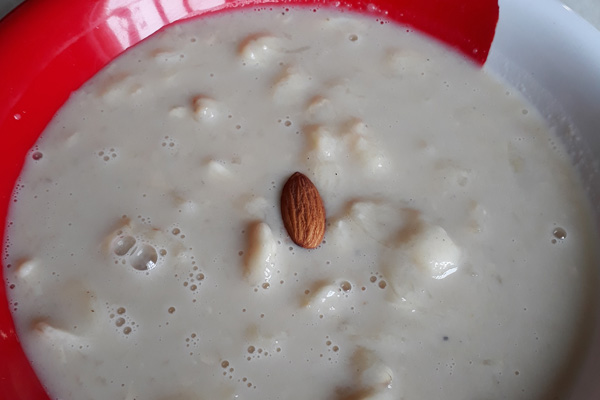 1. Take a heavy bottom vessel. Add soya milk and boil over medium heat.
2. Dilute Arrowroot powder in 2 to 3 tsps of water or plant-based milk and add to the milk stirring it continuously to avoid lumps. Keep stirring from the bottom to avoid burning
3. Add sugar and cardamom powder when the milk gets a thick consistency.
4. Boil for another 5 minutes. Add dry fruits and saffron - let it cool to room temperature
5. In a meanwhile take the deseeded custard apple pulp in a bowl and mash it slightly. If you like whole pulp do not mash it. Mix this pulp with the above cooled thick milk and stir it.
6. Keep the bowl in the refrigerator and serve chilled.
Tip
Always cool the milk and then add custard Apple pulp to retain the original flavour of the fruit.
You can also make Mango Basundi by following the same above procedure.
AUTHOR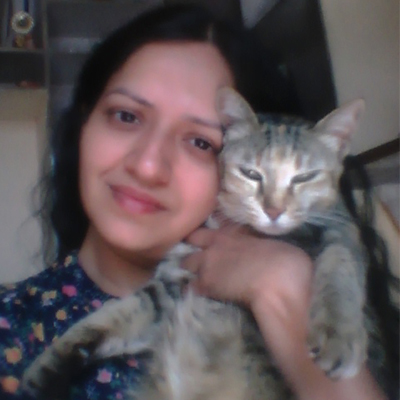 Top recipe contributors