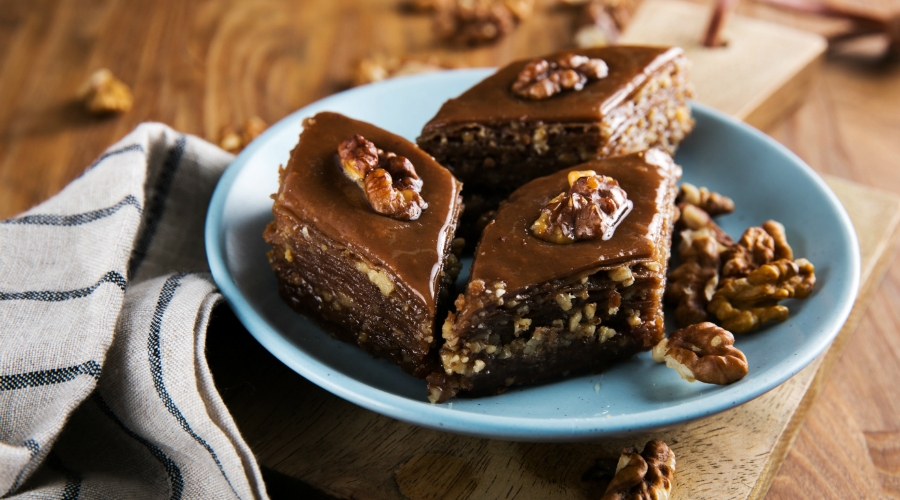 Delightful Chocolate Walnut Burfis!
Going vegan, doesn't mean you have to give up your love for chocolate and sweets. Mostly all desserts can be veganized to a certain level. Here is our own version of the chocolate walnut burfi.
Preparation
Prep Time
10 mins
Cook Time
30 mins
Total Time
2-3 hours
Ingredients
Walnut Kernels: 1 Cup Broken
Cocoa Powder: One Level Tablespoon
Sugar: 1/2 Cup
Water: 1 Cup
Green Cardamom Powder: One Pinch
Coconut Oil: 1 Teaspoon
Olive oil: A few drops (for greasing)
People generally think that going dairy-free means giving up sweets. Not necessarily! Some traditional Indian sweets like petha are vegan by default. In general, sweet shops use "Vanaspati ghee" (hydrogenated vegetable oil)—not dairy ghee—in their preparations, so in many cases sweets like besan laddu, imarti, motichoor laddu, soan papdi, and gujia are also vegan (discuss with the sweet vendors). Plus several desserts that we normally make at home such as kheer, phirni, custard, kulfi, halwa, etc. can also be easily veganized.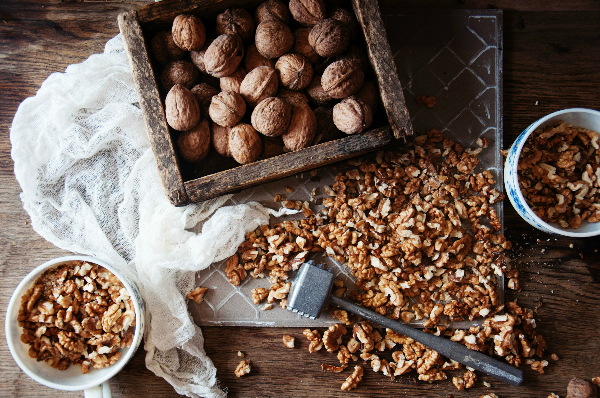 Commercial chocolate burfis are made using milk solids. However it can be easily made dairy-free by using a nut-paste instead. I used walnut as a base for this recipe since the chocolate flavor perfectly complements the earthy nuttiness of walnuts. This chocolate walnut burfi is very simple to make though decadent enough for a festive occasion.
Method:
1. Place the walnut kernels in a bowl and cover with water. Let it soak for 4 hours.
2. Drain the soaking water and rinse the walnuts well.
3. Grind walnuts with ½ cup water until smooth. Add the cocoa powder to the paste and mix well.
4. Heat the remaining ½ cup water with the sugar in a heavy-bottomed saucepan.
5. Bring the syrup to a boil. Lower the heat and simmer for 2-3 minutes until it turns a light golden color.
6. Add the choco-walnut paste to the syrup and mix.
7. Cook on medium heat for 7-8 minutes until most of the moisture evaporates and the mixture starts coming together in a single lump.
8. Add the cardamom powder and coconut oil and mix well. The mixture will now start leaving the sides. Turn off the heat.
9. Let the mixture cool down a bit. Knead it lightly with your hands for a couple of minutes.
10. Grease a plate with a few drops of olive oil.
11. Transfer the mixture to the greased plate and pat it down.
12. Flatten the mixture with the help of a greased rolling pin to achieve a uniform thickness.
13. Refrigerate for a couple of hours and cut into desired shapes.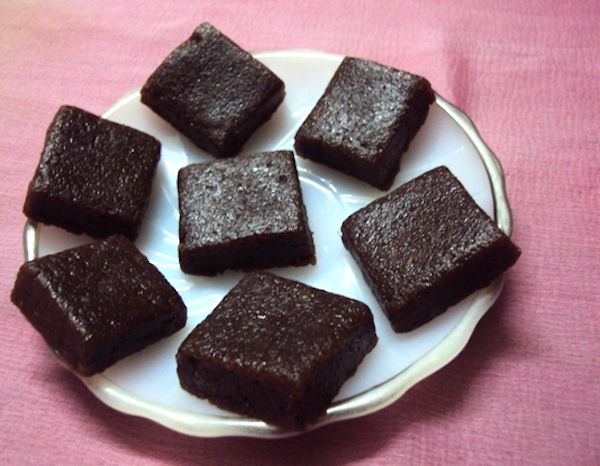 AUTHOR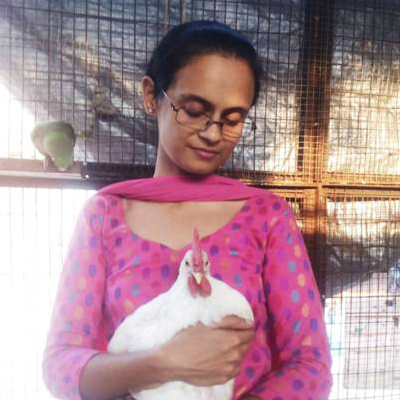 Top recipe contributors