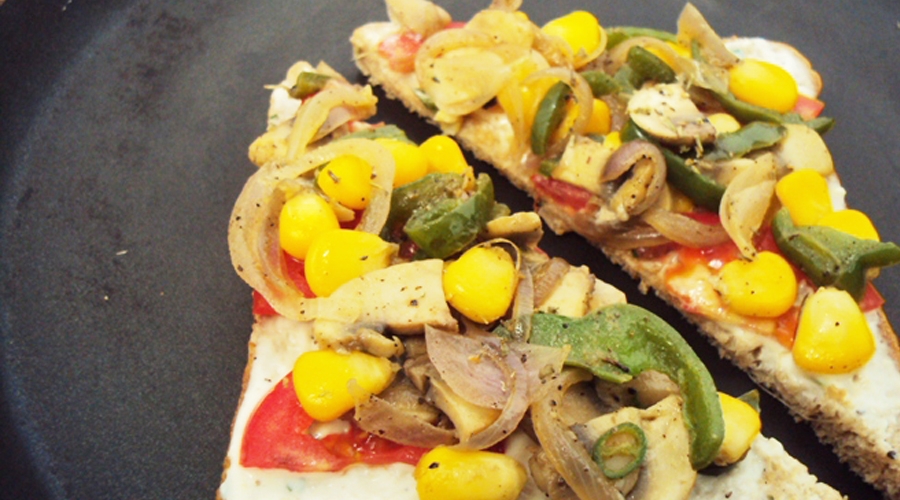 Easy Pizza Bread Recipe
The perfect snack for when your kids return starving from school or if you're just craving a slice of pizza.
Preparation
Prep Time
10 mins
Cook Time
15 mins
Total Time
25 mins
Ingredients
4 Large Slices of Bread
1 Tablespoon Oil
1 Small Green Chilli, Finely Chopped
2 Cups assorted chopped vegetables (capsicum, onion, mushroom, etc.)
½ Cup Steamed corn
1 Medium Tomato, Sliced
4 Heaped Tablespoon Vegan Cheese (link to our recipe)
Salt, pepper and italian seasoning to taste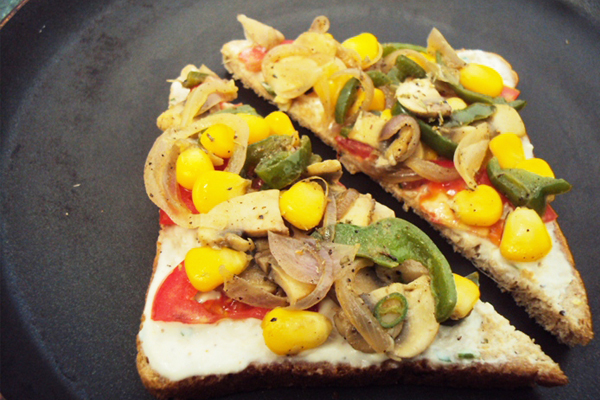 Craving a pizza but don't want the hassles of making one? Try this easy bread pizza which can be made in a jiffy if you have some vegan cheese handy. This recipe is so easy even youngsters can make it! Plus you don't even need an oven.
Method:
1. Heat the oil in a saucepan or kadhai and add the chopped chilli and vegetables. Cook on medium-high until al dente. Mix in the steamed corn. Add salt and pepper powder to taste.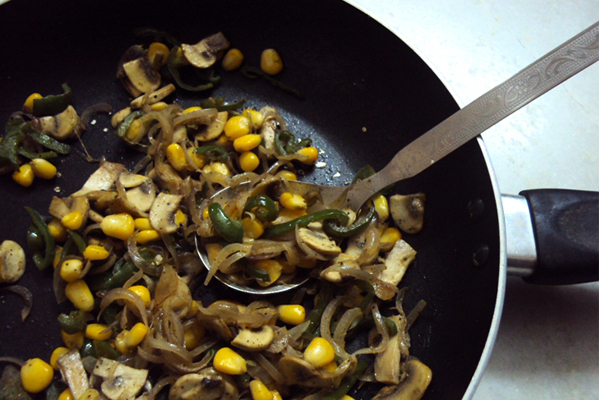 2. Heat a tawa and spread a few drops of oil. Place one bread slice. Flip after a few seconds when it's crispy on one side.
3. Turn the heat to the lowest. Slather one tablespoon of the vegan cheese on the bread slice.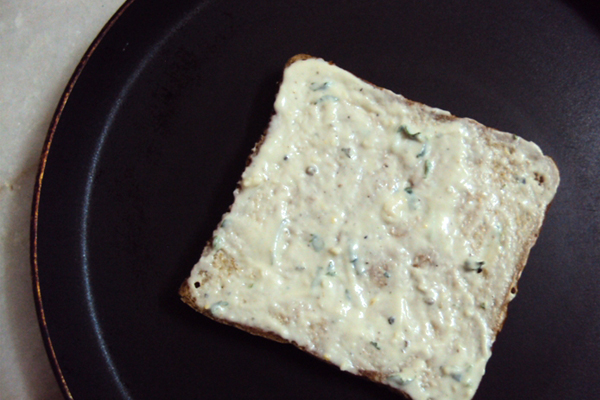 4. Arrange the tomato slices on the bread.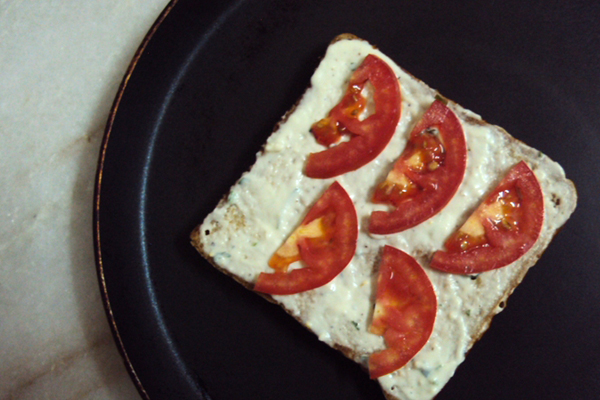 5. Top with ¼ of the veggie mix. Sprinkle some Italian seasoning and serve hot! Repeat with the remaining slices of bread and vegetables.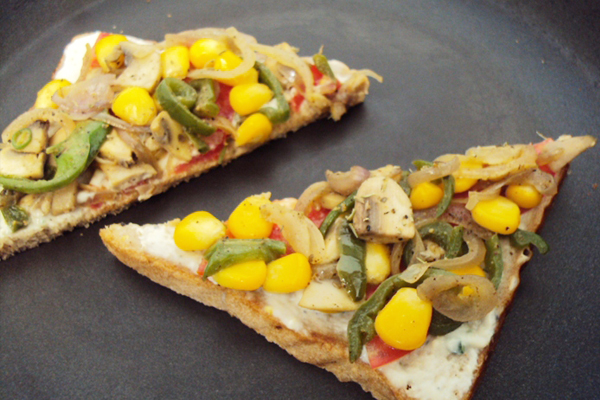 Like this recipe?
Check out: Vegan Cashew Cheese
AUTHOR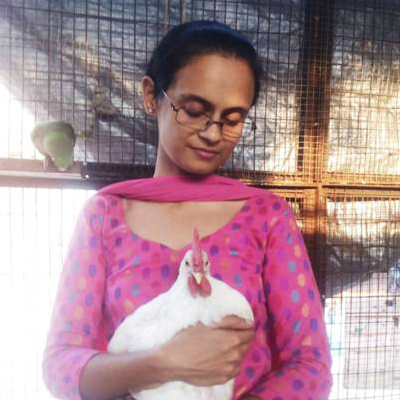 Top recipe contributors