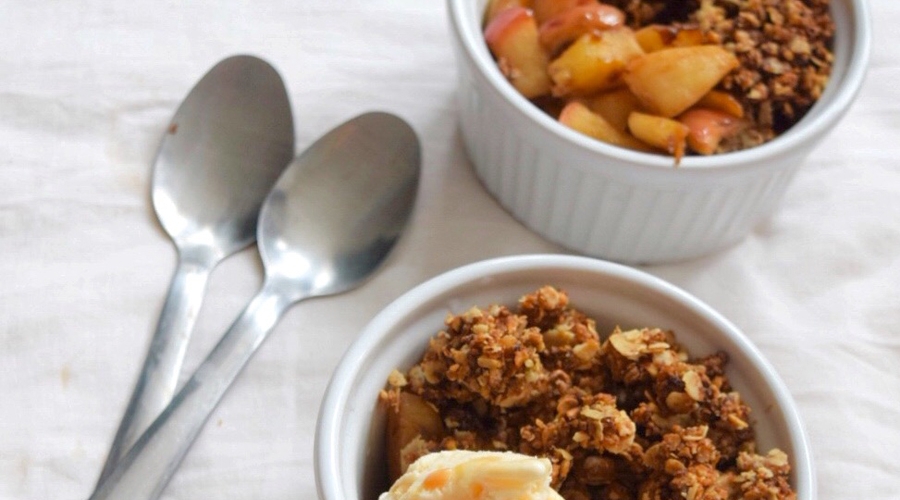 Easy Stove Top Apple Crisp
So yummy, and perfect for any occasion, this apple crisp is a must try for any new baker!
Preparation
Prep Time
10
Cook Time
15
Total Time
30
Ingredients
1 cup rolled oats
1/3 cup jaggery powder
1/2 cup mixed nuts
1 tsp Coconut Oil
2 Apples
1/2 tsp cinnamon pwd
1/2 nutmeg pwd
1 tsp Coconut Oil
1/2 tsp Vanilla Essence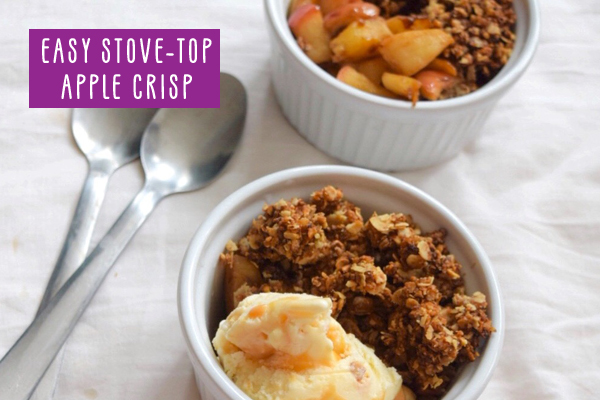 Being a nursing mom, I am always hungry. I do load up nuts,biscuits & other store bought quick bites, but nothing comes close to eating homemade healthy stuff. Also I cook recipes that doesn't take much of my time & at the same time aides in increasing breastmilk. Oats, Jaggery, Nuts all these ingredients help in that process.
This Vegan Apple crisp is so easy to put together, it can be prepared in less than 30 minutes, you don't need an oven and most importantly its diaryfree,sugar free. Instead of Apples (as a base) you can use other fruits like Pears,Peach,Berries and the toppings are also customizeable. What more do you need?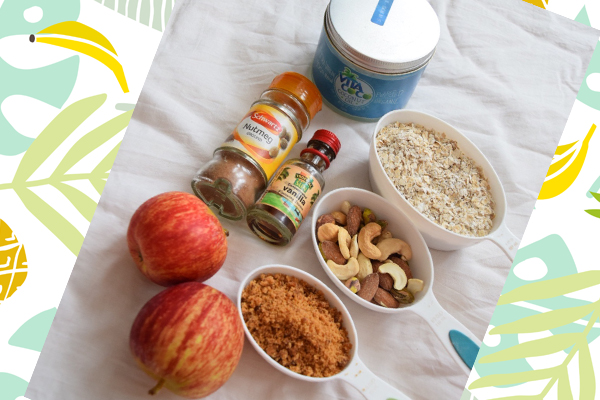 Method for Topping
1. Grind mixed nuts to a coarse powder
2. Heat oil in a frying pan and add jaggery powder
3. Simmer the flame & let jaggery melt
4. Now add nuts powder & oats
5. Mix everything and keep sauteing the mixture for 4-5 minutes
6. Once oats is mixed with jaggery, leave the topping to be cooked for another 5 minutes in lower flame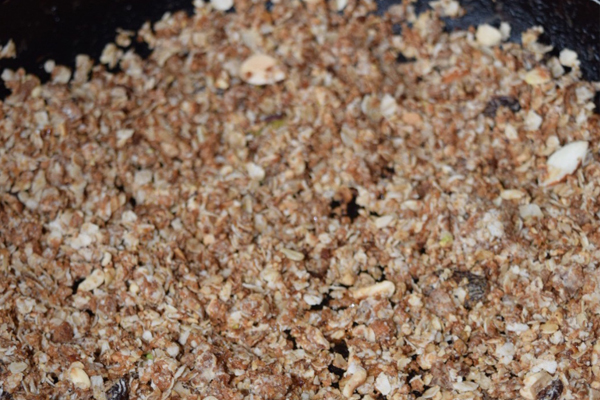 Now remove the topping and keep it aside. Once they are cooled for a while, they would have turned super crunchy. This topping can be used on Smoothies, Oats Chia Pudding as they add a lovely crunchy texture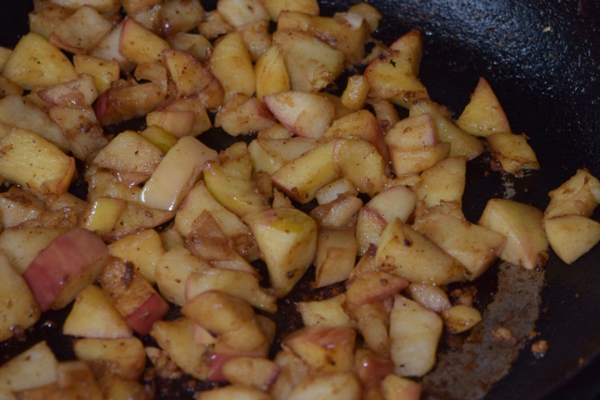 Method for Apple Base:
1. In the same pan, add a tbsp of coconut oil and add the finely chopped apple pieces
2. Add cinnamon & nutmeg powder
3. Mix them with apples.
4. Let the apples get cooked in a medium flame for 10 minutes
5. Apples will start to turn smooth but don't cook too much & let it go mushy
6. At this stage add vanilla essence and remove apples from the pan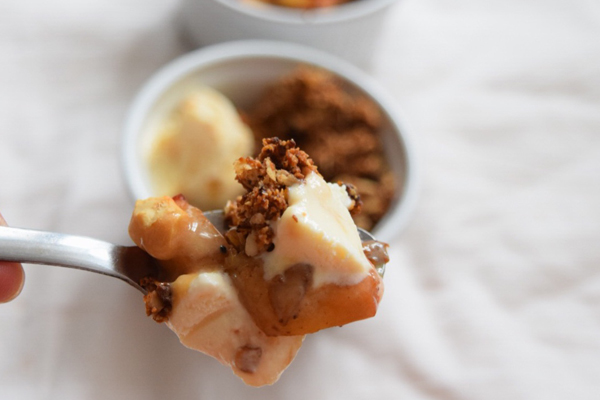 Assembling the crisp:
Fill the bottom of a Ramekin with caramalized Apples first & then add the crispy topping
All images courtesy Rekha Shivakumar
AUTHOR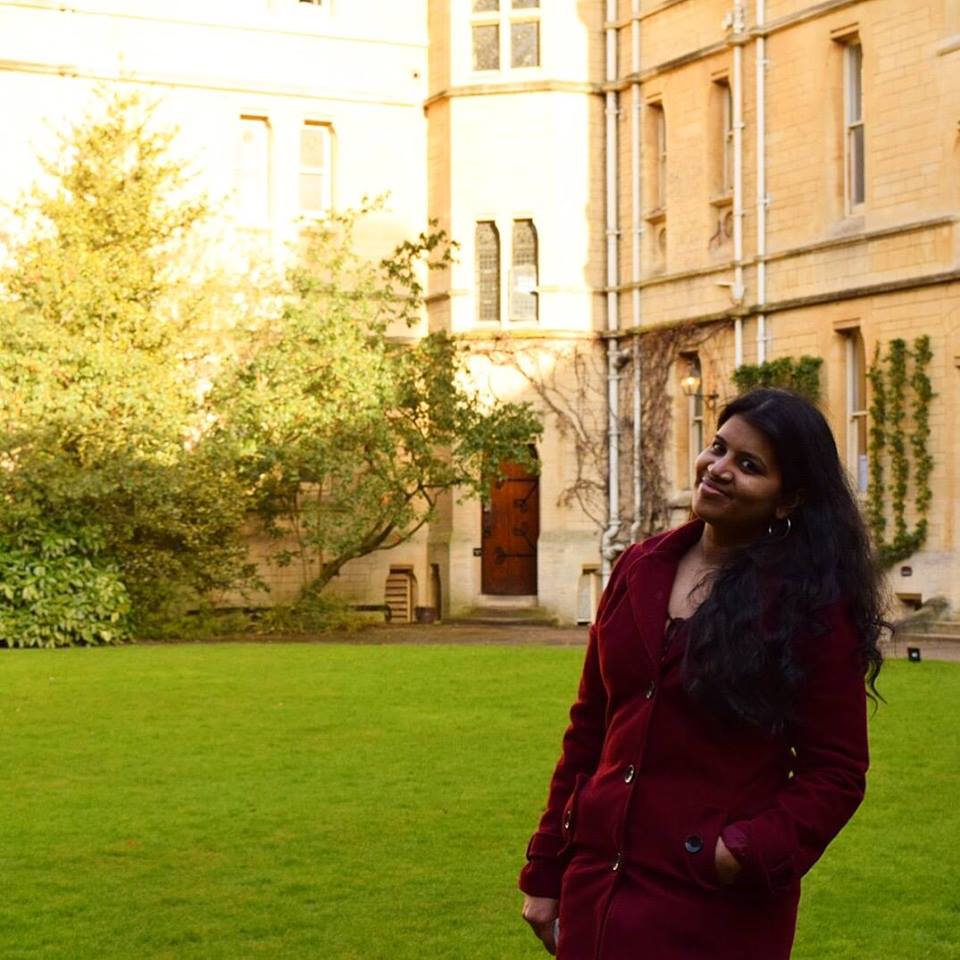 Top recipe contributors