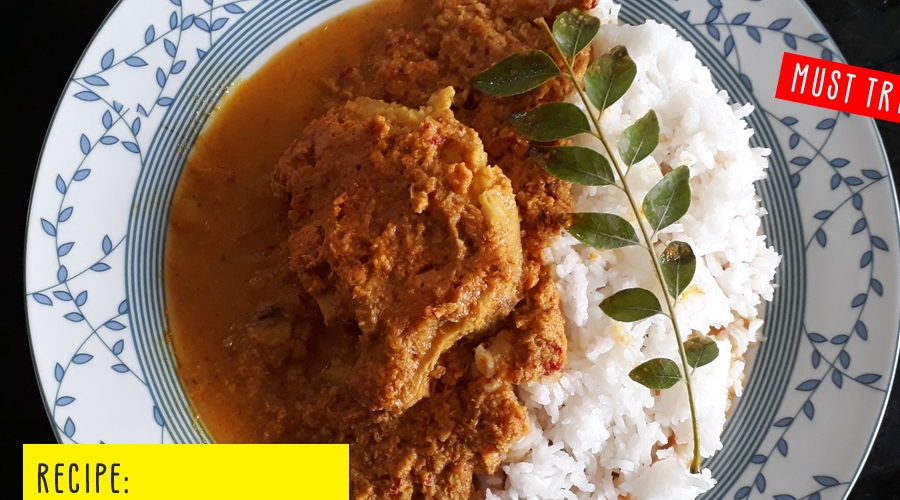 Flavourful Yam Curry
Looking for a really soulful curry to comfort you - try this one made with Yam. It's delicious!
Preparation
Prep Time
20 mins
Cook Time
40 mins
Total Time
1 hour
Ingredients
500 gms Yam Cooked
1 tsp ginger garlic paste
1Tsp turmeric
2-3 tsp red chilli powder
Salt to Taste
2 tsp Coconut Oil
2 medium Onions chopped
Kokum 6 to 7 nos or Tomatoes
1/2 a Fresh Coconut - Grated
2 tbsp Coriander seeds
2 or 3 Dry red chillies
1 tsp Garam Masala
1 1/2 cup Water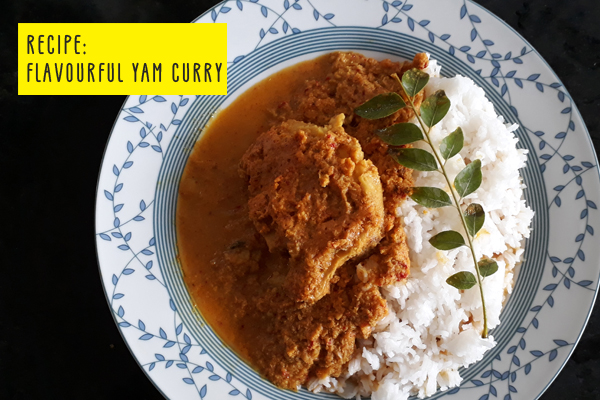 Yams are a good source of Vitamin C and fiber, along with potassium, manganese, and metabolic B vitamins. Yams are good for your heart, it reduces the risk of cancer, can fight ageing, good for your eyes, helps to control our weight, good for your brain and promotes hair growth!
About the recipe and taste.
I was inspired to try this recipe when I received the feedback from a friend, after tasting my fried Yam Slices recipe that they taste just like Fish fry. Based on this feedback I have experimented with a Yam Curry, which I believe will taste similar to Fish curry. So let's give it a try.
This Recipe will be helpful for those who want to turn vegan but can't give up fish.
Method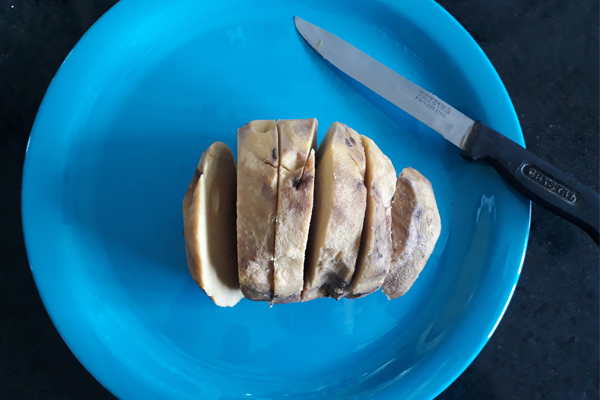 1 Peel & Wash the outer layer of Yam and pressure cook them.
2 Heat the oil in a deep bottom vessel, add Coriander seeds, fry the chopped onion till lightly golden, add Turmeric, red chillies, the ginger garlic paste and saute it untill the raw smell goes away.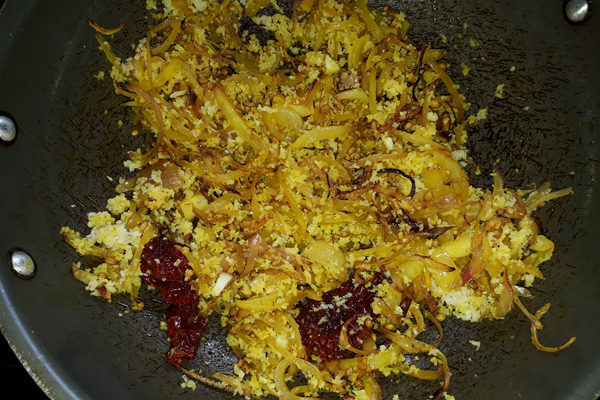 3 Add freshly grated coconut and fry it till the aroma of the fried coconut fills the air.
4 Saute choppped tomatoes as well until soft and mushy. (Skip this step if using kokum) Let the mixture cool.
5 In a meanwhile slice the cooked Yam pieces into thick pieces (similar to size of fish pieces)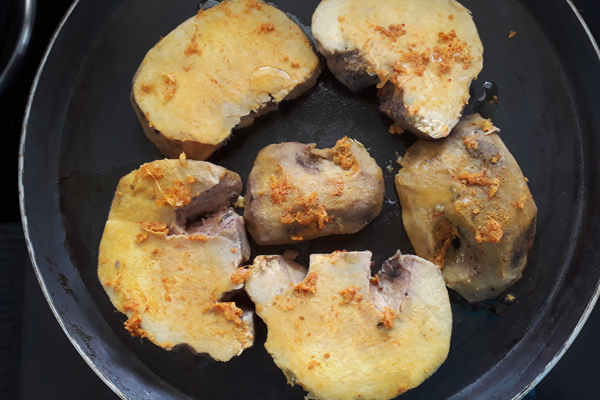 6 Marinate them with ingredients mentioned under marination. Fry the marinated pieces in a pan until the raw smell of ginger garlic paste has gone. Set it aside untill we need it later.
7 Now blend the cooled mixture to a smooth or coarse paste with 2 tbsp of water or as needed.
8 Take a deep bottom vessel heat 2 tbsp oil, add Turmeric and Red chilli powder, stir it. Add Ginger Garlic paste
9 Now add the ground mixture and garam masala, stir till the Masala smells good.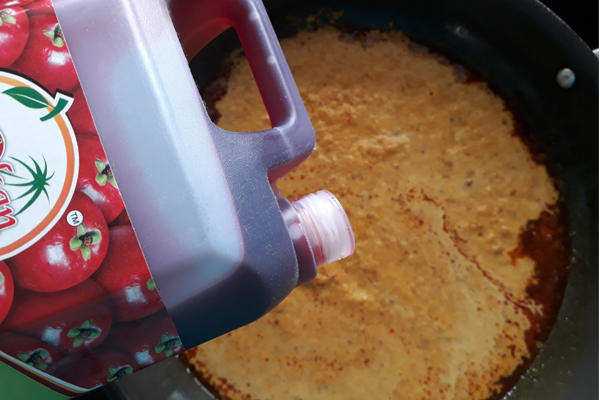 10 Add Kokum juice with 2 cups of water to make the gravy. Add a pinch of salt and bring to a boil until oil separates and gravy is formed
11 Check the salt, spice and sour levels; once you adjust this to your taste, add the cooked Yam pieces to the gravy and let it cook on slow flame for 10 minutes to absorb the gravy.
12 This delicious reddish orange curry can be served with Cooked Rice or Roti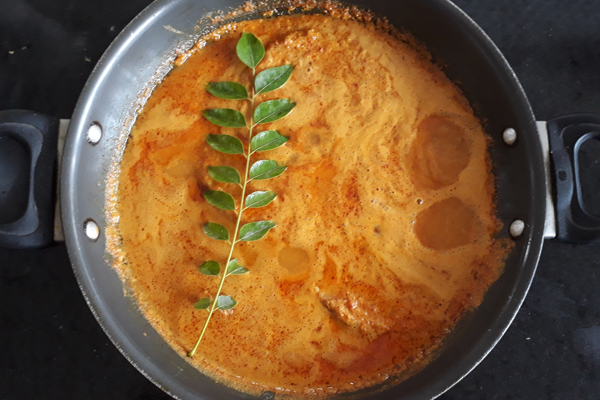 Extra Tips
We can use coconut oil to give a traditional taste. Always adjust the flavour of the curry before adding Yam slices as it becomes difficult to correct it later.
AUTHOR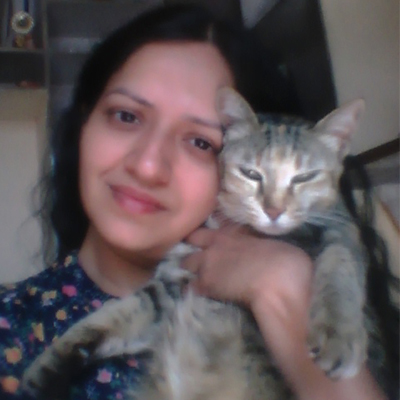 Top recipe contributors