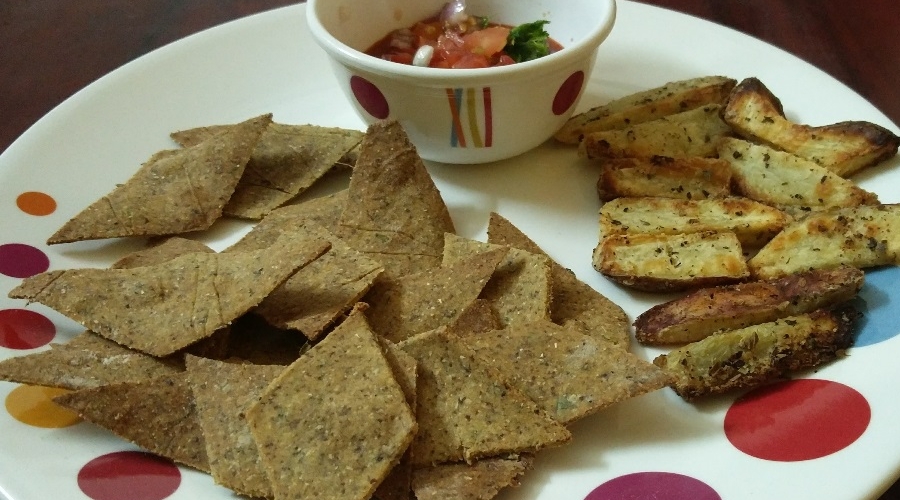 Gluten Free, Sugar Free and Oil Free Nachos! YUMMY
You have to try these Gluten Free, Sugar Free and Oil Free nachos that are good for anyone with these intolerences.
Preparation
Prep Time
30 mins approx
Cook Time
1 hour
Total Time
1 hour 30 mins
Ingredients
180gms Maize Flour
10 - 20 gms Brown rice flour / any rice flour just for binding
5 flax eggs, 1 tbsp flax powder with 2.5 tbsp water is 1 flax egg
I made this for my daughter's birthday. She turned 9 this November. My daughter is the reason I know what it's like to be a vegan today. Although I have been a vegan since 2012, I did not know what it means until 2014-15. I owe this credit to her really. I usually like to make healthy treats for kids. I happened to come across a non-vegan recipe for nachos and I veganized it. The non-vegan version was made with almonds and egg whites . I did experiment with almond meal which was good too. However the below is made using Maize flour because most of the nachos recipes I saw was made with maize flour and maida. One can relish this with Salsa. I also loved the sweet potato wedges in Enerjuvate and since sweet potato is my daughter's favourite, I planned to make that too. A sweet creamy dip is a perfect combo with sweet potato wedges. Below are the recipes. Do enjoy and leave your comments if you try them out.
Method:
1. Mix everything well in a food processor. You can hand mix too. Roll the dough between 2 parchment papers and shape them using a pizza cutter. The rolled dough must be thin to be crispy.
2. Bake them on a parchment paper at 175C for 10-12 mins. Start watching after 10 mins and ensure even browning. Let it cool and store in an air tight container
Any seasoning of your choice as per taste needed Cumin powder, Black salt, Regular salt, pepper crushed, curry leaves, little ajwain powder, chilli powder or grated ginger. The list can go on as per your wish!
Note : Replace Maize with just rice flour or just almond flour. One can try other flours too. I have not tried with the others. I think it should work well, but the flax requirement might change. Just keep adding until you have a good binding for the dough that can be rolled. If it's too watery, add some flour and adjust. This is not a recipe that needs measuring, really! Keep enough gooey flax egg handy and mix.
Salsa recipe
Tomato puree ( Wash some tomatoes, Make some cuts on its skin and remove the eyes of the tomato and let them cook in boiling water for 10mins. Once you see the skin peeling, remove them and cool. Once cooled, remove the skin and puree just the pulp)
Chopped tomato
Finely chopped onion
Chopped Coriander
Salt
Lemon
Crushed pepper
Sweet potato wedges
Wash Sweet potato with its skin and cut some wedges. It's really hard to cut it. All the best and do look up some videos for some creativity. I was not this patient trust me.
1. Parboil them with salt
2. Wash and allow them to drain excess starch and water
3. Add some olive oil just for coating them
4. Sprinkle some Italian herbs like oregano, mixed Italian seasoning etc
5. Black salt
6. Pepper etc
7. Bake at 200C for 15-30mins. Do keep checking after 20mins and once its browned enough, remove
Cashew sweet cream dip for the sweet potato wedges
Grind the following to make a tangy dip more on the sweeter side
1. Soaked Cashew
2. Pepper / red chilli
3. Onion just a bit
4. Garlic (optional)
5. 1 or 2 dates
6. Salt
7. lemon
8. mustard powder
9. Nutritional yeast (optional)
AUTHOR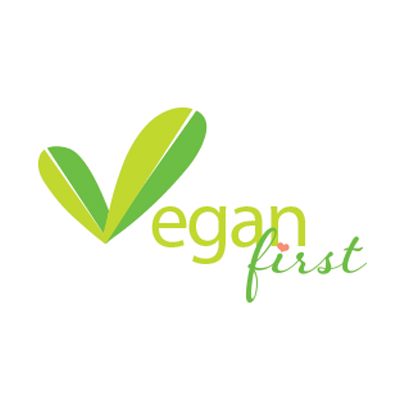 Top recipe contributors