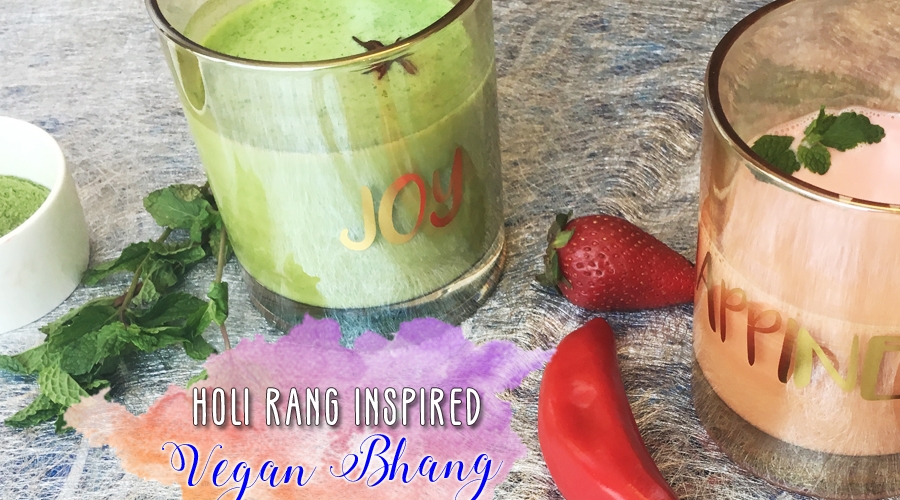 Holi Rang Inspired Vegan Bhang
A deliciously colourful vegan bhang that will leave your guests very impressed!
Preparation
Prep Time
20 mins
Cook Time
10 mins
Total Time
30mins
Ingredients
1 ½ cups water
3 cups coconut / almond or soy milk
1/4 tsp Garam Masala
¼ tsp Cinnamon powder
½ cup sugar (we decided to make ours sugar free; add more or less according to taste)
Splash of vanilla essence or rose water
1 beetroot (for pink colour)
3 Tsp Matcha/ wheatgrass or Moringa powder (for green colour)
You can also use organic vegan food colour for more variety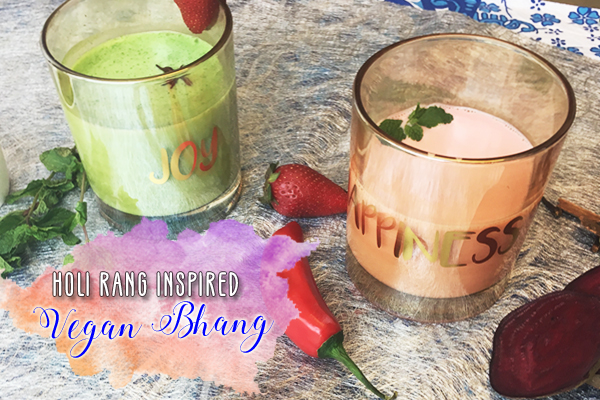 It's time to celebrate the festival of colour – Holi, and we're doing just that by sharing our super fun recipe for a rang inspired vegan bhang. Why just play with colour, let's drink it too! Our delicious vegan bhang recipe will have all your friends and neighbours asking for more. We aren't spiking ours, so it's completely kid-friendly and high free.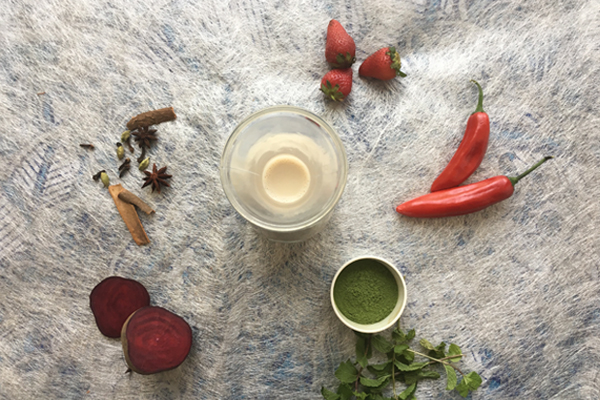 Method
1) Mix the water, coconut milk and sugar in a saucer, till hot but not boiling.
2) Using a sieve or muslin, stir in the garam masala and cinnamon powder till dissolved. At this point add a few drops of vanilla essence or rose water for additional fragrance. Your home should smell incredible by now!
3) Separate the bhang mix into 2/3 glasses depending on how many colours you want. We're doing pastel pink and minty green.
For the pink:
Peel and boil in a cup of water, a whole beetroot. After it's cooled and pigmented, add it to your bhang mix a little at a time for desired brightness. We put in 2 tsp, to get our pretty pink shade. Stir with a split chilly (for a slight hit of heat) and use a spring of mint to garnish.
For the Green:
We put in 2 tsp of matcha powder, however if you want it brighter, add some more. Garnish with a fresh cut strawberry and whole a star anise.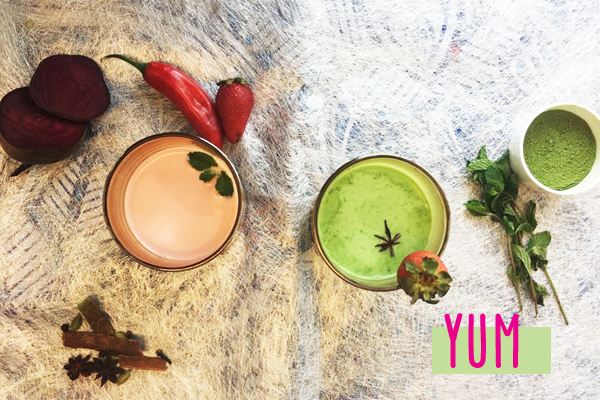 AUTHOR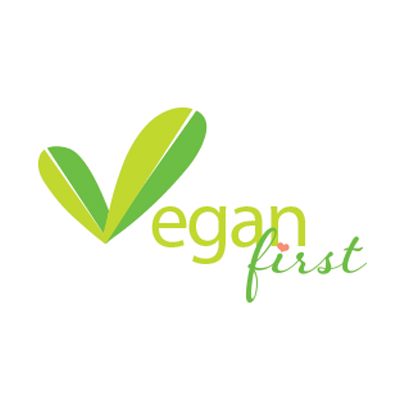 Top recipe contributors