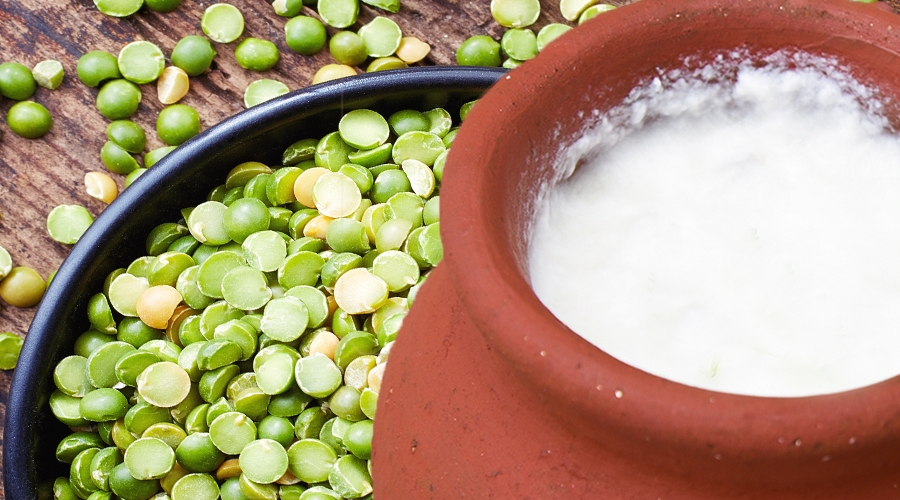 How To Make A Vegan Curd Starter With Moong Dal
Here's a simple Vegan Curd starter made with the humble and nutritious Moong Dal.
Preparation
Prep Time
8-10 hours
Cook Time
5 mins
Total Time
10 hours 5 mins
Ingredients
1 Level Tablespoon Moong Dal/Green Gram (I used split, with skin)
1/3 Cup Water (50 ml approx.)
The truth be told, you don't really need a "starter" to set vegan curd. Chilli pieces or chilli stems can be easily used to set any warm plant-based milk into ?curd. However this method has one major disadvantage: it imparts a spicy flavor and taste to the resulting curd, making it unsuitable for eating as it is, or for making sweet dishes. That's why it sometimes becomes necessary to use a curd starter instead.
The idea for this starter came from a post in the Facebook group Vegans in India. It's very simple to make and works like a charm!
Method:
1. Wash the moong dal well under running water. Cover with 1/3 cup water and keep aside overnight (8-10 hours).
2. The dal will swell up and the water will be murky now.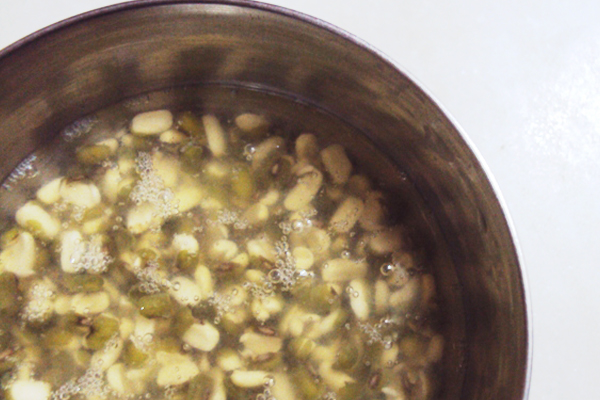 Look at the tiny bubbles on the surface—it's now teeming with the "good" bacteria that you need for making curd.
3. Filter out the dal. This is your starter.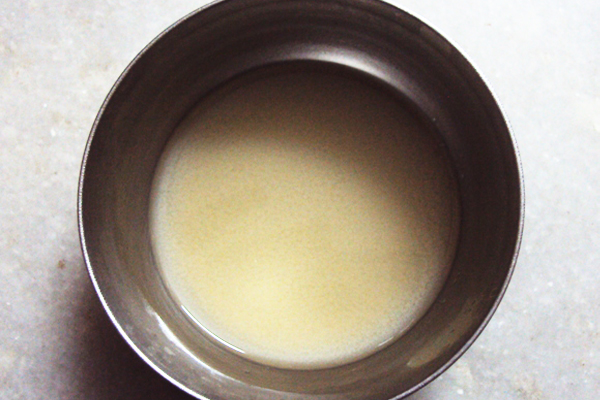 Use this starter to make up to 500 ml vegan curd of any kind. Just add to any warm plant-based milk and keep aside to set for as long as you would for dairy curd according to the climatic conditions in your region. You can also refrigerate this starter and thaw before using.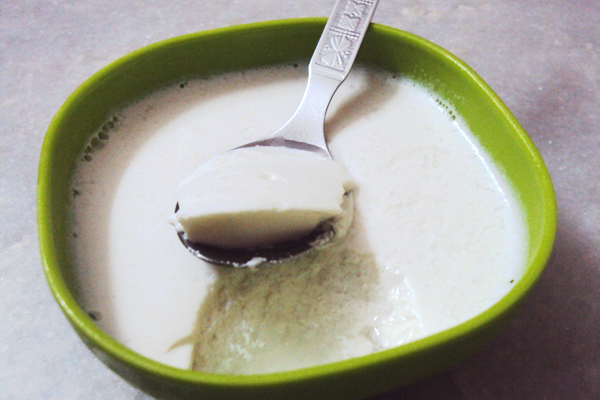 AUTHOR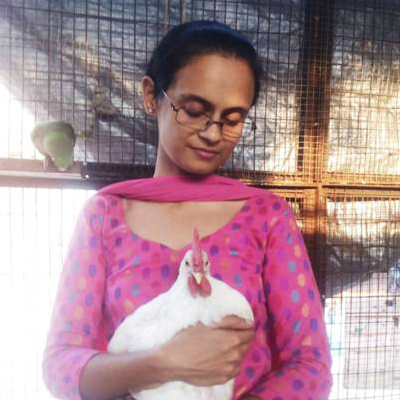 Top recipe contributors