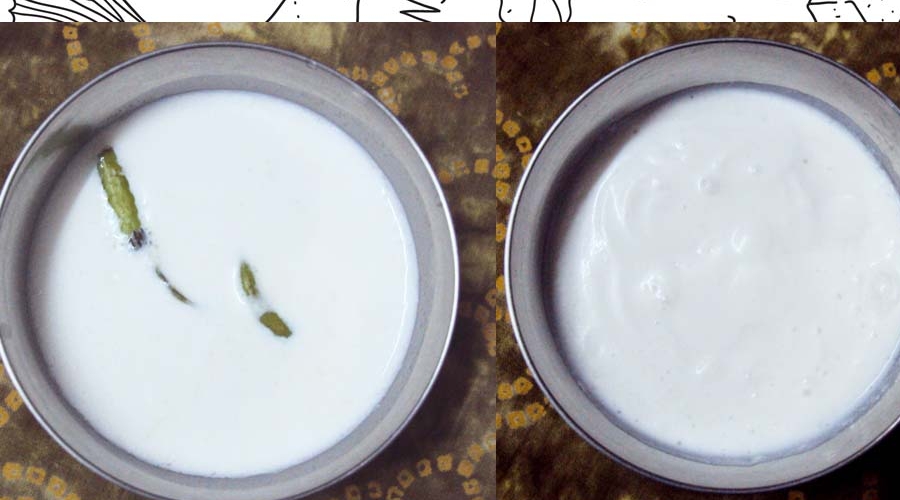 How to make Starter curd with just Peanuts and Chillies
If you love curd with your food, then you'll need this starter recipe, so that you can whip up a batch of fresh dairy-free curd whenever you like!
Preparation
Prep Time
Cook Time
Total Time
Ingredients
1/3 cup Raw Peanuts
1 Cup Water (150 - 175ml)
1 small Fresh Green Chilli (or dried red one)
Planning to make soy curd but unable to get your hands on some starter curd to set it? Don't worry! It's so simple to make your own starter curd at home with easily available ingredients.
Method:
1. Soak the peanuts overnight. Drain and rinse well.
2. Grind the peanuts with the water till smooth. Strain to get thick peanut milk.
3. Bring the peanut milk to a boil. Lower the heat and let simmer for 2-3 minutes.
4. Let it cool until it's slightly warm; you should be able to comfortably dip a finger into it.
5. Break the chilli into two and drop into the milk. Cover and keep aside for 6-7 hours.
6. It will set into a thick, almost jelly-like substance.
7. Discard the chilli pieces and blend the curd until smooth.
Your starter is ready!
Use 1 tablespoon of this starter curd to set about 500ml of vegan milk (works best for peanut/soy/soy-cashew milk) into curd.

AUTHOR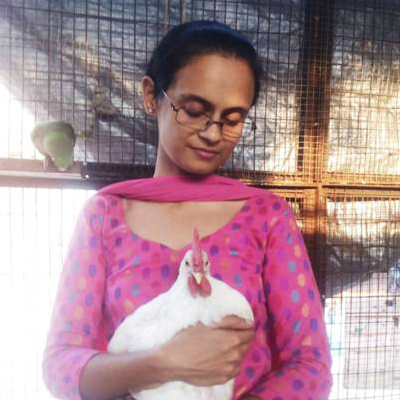 Top recipe contributors