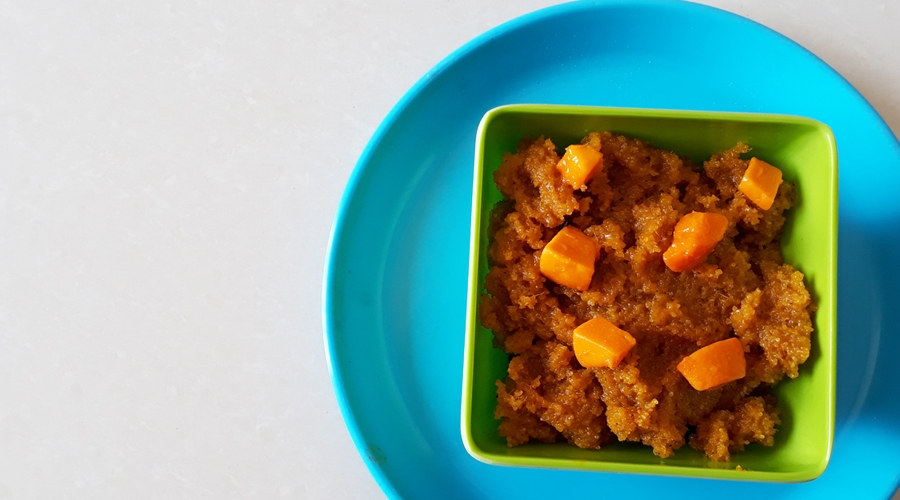 Mango Sooji Halwa
A great recipe to impress your friends during the mango season. Try this recipe and tell us how much you love it!
Preparation
Prep Time
10
Cook Time
20
Total Time
30
Ingredients
Mangoes 3 nos (makes 350 to 400 gm pulp)
100 gms Semolina
150 gms Sugar or less (depending on the sweetness of mangoes)
4 or 5 tsp Oil
1/2 cup Soymilk or Almond milk optional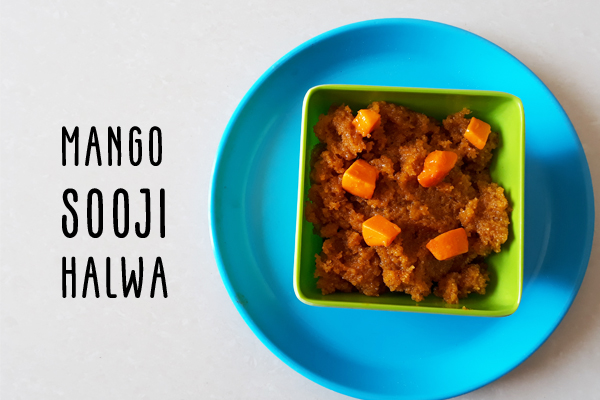 It's Summer times and mangoes are in abundant. Mango is called the king of fruits not just for its taste but also for its many health benefits. Mango is good for our eye sight and heart. It contains Iron and is helpful for those suffering from Anaemia.
Ingredients: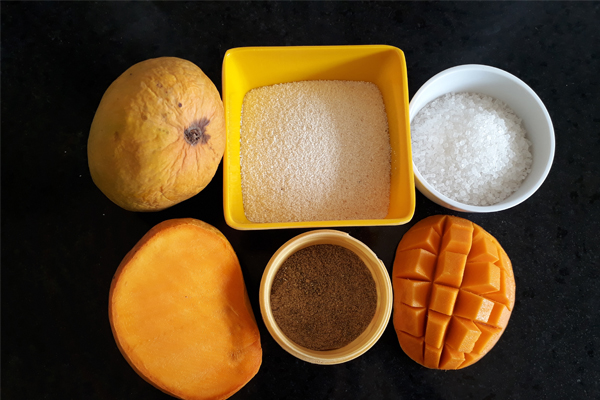 I have prepared this Halwa without adding plant based milk to make maximum use of the mangoes.
Method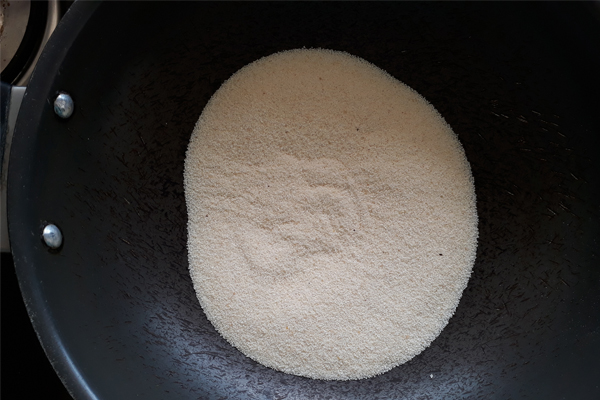 1 Roast Sooji on low flame and keep on stirring it in between.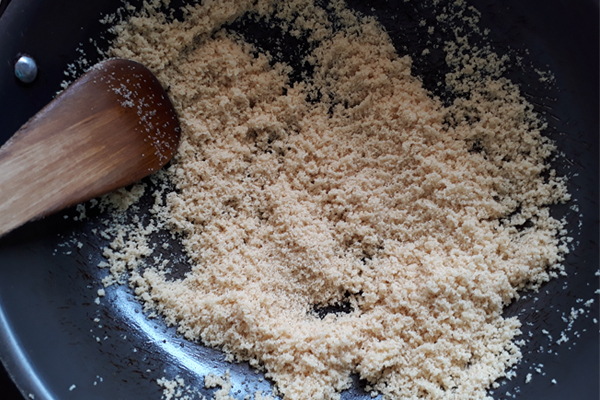 2 Add 2 tbsp oil in the roasted Sooji and stir it. By adding oil while roasting enhances the taste of Sooji and leaves nice aroma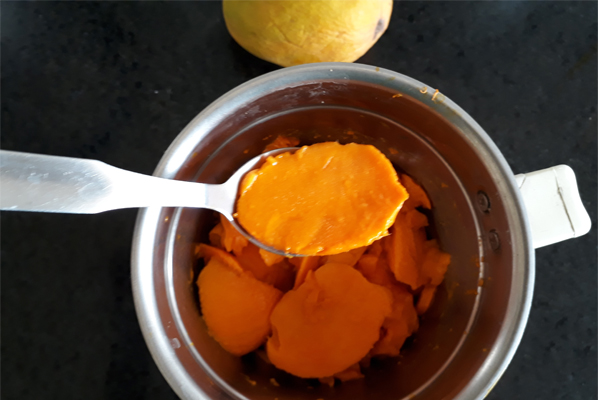 3 For mango pulp cut the mangoes and scoop it out with a spoon and grind it in a mixer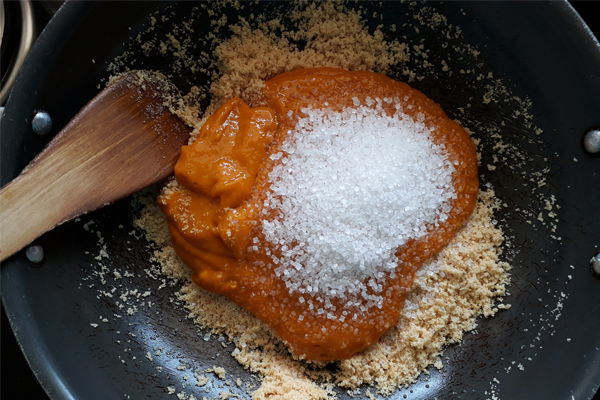 4 Add the pulp and sugar once the Sooji is roasted and leaves nice aroma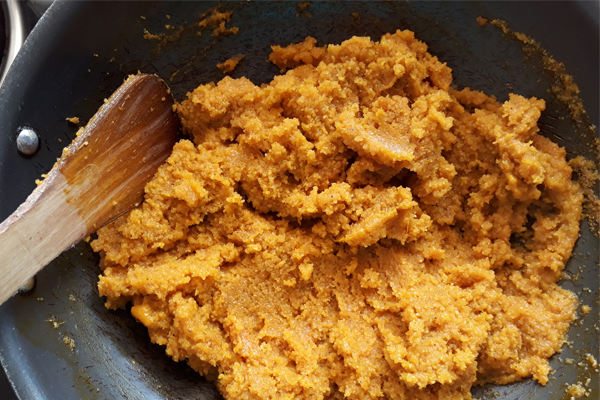 5 Add Cardamom powder ( here you can add soymilk or almond milk)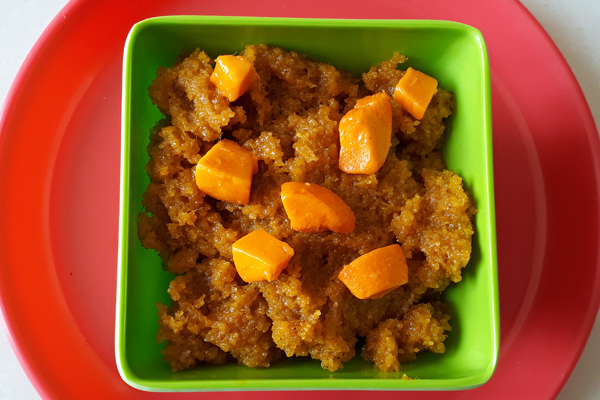 6 Garnish with small mango cubes and serve it. You can also garnish with Raisins and Almonds if required
Special tip: Mango pulp can also be extracted by squeezing the mango pulp in absence of mixer
AUTHOR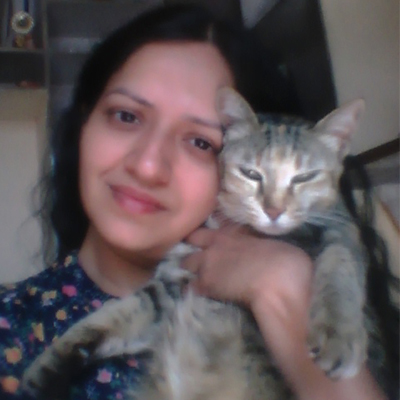 Top recipe contributors