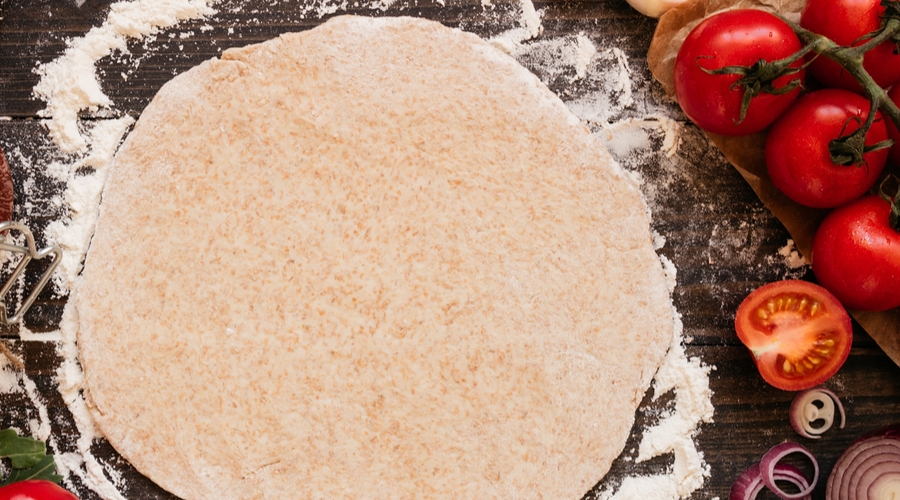 Oil-Free Vegan Whole Wheat Pizza Base (No Yeast)
Make this whole wheat vegan pizza from scratch, it's tastier, easy and so much fun to preapare with the kids!
Preparation
Prep Time
1 hour
Cook Time
20 mins
Total Time
1 hour 20 mins
Ingredients
2 Teacups Whole Wheat flour, (1 cup = 150 ml)
1/2 cup vegan curd
A few tablespoons water
1/2 teaspoon salt
1/2 teaspoon baking soda
Making wholesome vegan pizza at home just got easier with this simple whole wheat pizza base. You don't even need yeast to make this and it's perfectly suitable for those on an oil-free diet.
Method: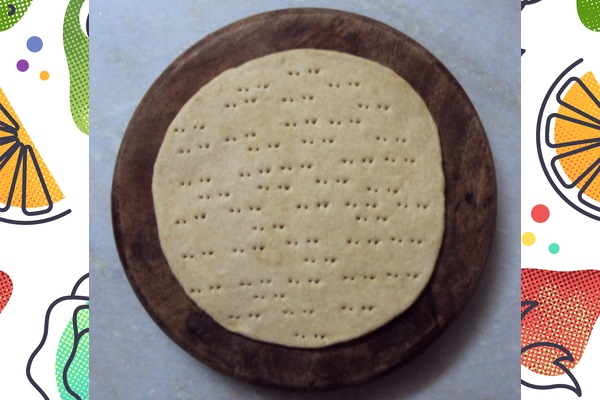 Sift the wheat flour with the salt and the baking soda.
Add the vegan curd to the flour and mix with your hands. It will start becoming like dough.
Add a few tablespoons of water as required and continue kneading to make a smooth pliable dough (as we make for rotis). If the dough is too sticky, add some more flour.
Cover and keep aside for 30-40 minutes.
Divide the mixture into two equal balls.

Roll out one ball into a pizza base; it should be slightly thicker than a normal paratha. Take a fork and poke some holes in it.

Bake in a preheated oven at 180 degrees C for 10 minutes (Bake for 15 minutes if you are not using immediately).

Take the pizza base out of the oven and slather with any vegan pizza sauce.
Sprinkle with topping of your choice (and vegan cheese, if desired) and bake for a further 10 minutes at 180 degrees C. Serve hot sprinkled with Italian seasoning and chilli-pepper powder if you like it spicy!
AUTHOR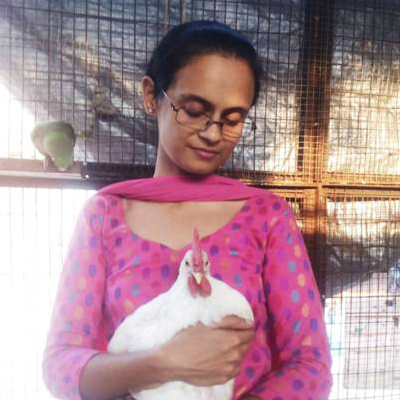 Top recipe contributors