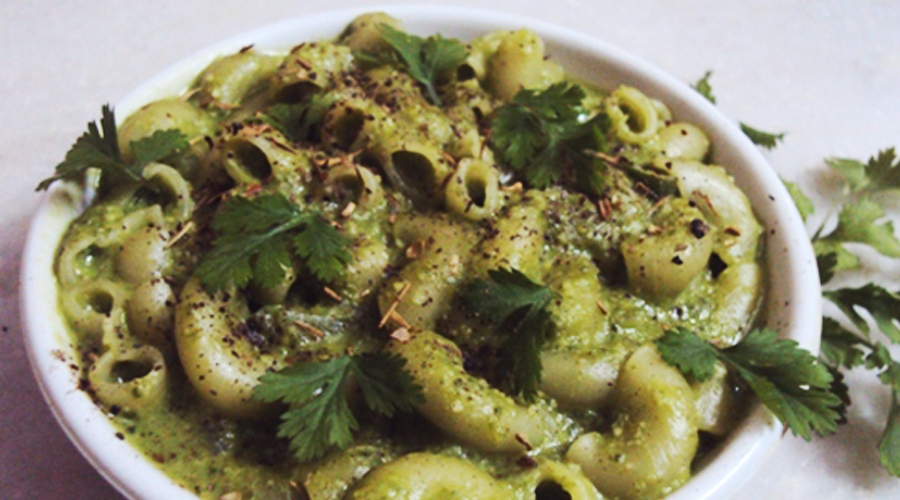 Pasta In Spinach Cream Sauce
Here's a Creamy Spinach Pasta enriched with the goodness of spinach and delicious creamy sauce, simply irresistible!
Preparation
Prep Time
10 mins
Cook Time
45 mins
Total Time
55 - 60 mins
Ingredients
1 cup chopped Spinach
10-12 cashews soaked for a few hours
2 cups unsweetened non-dairy milk ( peanut milk works well)
1 level teaspoon corn flour
2 cups elbow pasta (macaroni)
1 teaspoon oil
3-4 cloves garlic
1 medium green chilli (finely chopped)
¼ tsp pepper powder (coarsely ground)
1 medium onion
Italian seasoning, to taste
Lemon Juice: Use half a lemon
2 tbsp chopped coriander leaves, for garnishing
salt to taste
Some time ago I fell in love with spinach after having an ambivalent relationship with these greens for a long, long time. Not that I didn't like the vegetable; I would gladly eat it as long as someone else cooked it for me. But cooking it myself was daunting! You know the tedious process--sorting through the leafy veggies, picking out the weeds, separating the tender leaves and stalks from the yellowing ones, and finally washing the leaves (which is a painstaking process in itself) before proceeding to chop and cook. Phew!! No, I was not the kind of a person to take so much pain.
But one day in late summer something shifted in my heart and I found myself obsessing over spinach. The process of sorting through the leaves and all that stuff no longer seemed daunting and soon I was adding a handful or two of chopped spinach to just about everything. Soups, dals, vegetable curries, pulao, noodles, pasta... and even to desserts--more on that later.
I had been trying to make a vibrant green colored spinach sauce for pasta from some time but without any success. Several tries later, I finally cracked the code! Reduce the amount of spinach for a lighter shade of green. You can also make a spicier version by substituting some of the spinach with coriander leaves.
Method:
1. Blend spinach, cashews, non-dairy milk and corn flour on high speed until smooth and frothy.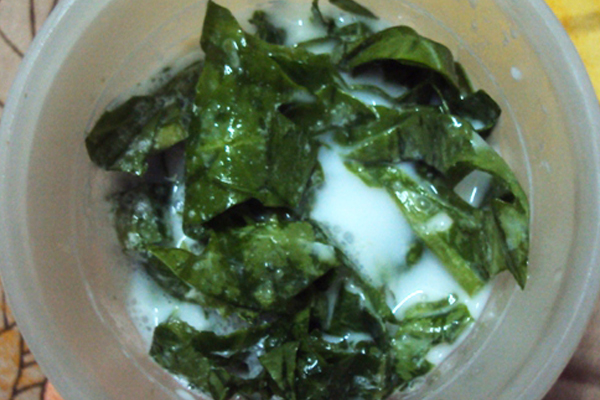 2. Cook the pasta according to the instructions on the pack. Drain and keep aside.
3. Heat oil in a saucepan/kadhai and add the onion, garlic and chilli. Cook on low heat for a few minutes till the onion turns translucent.
4. Add the spinach mixture and bring to boil on medium high heat. Lower the heat and let the sauce simmer for around 6-7 minutes. Add salt and pepper powder.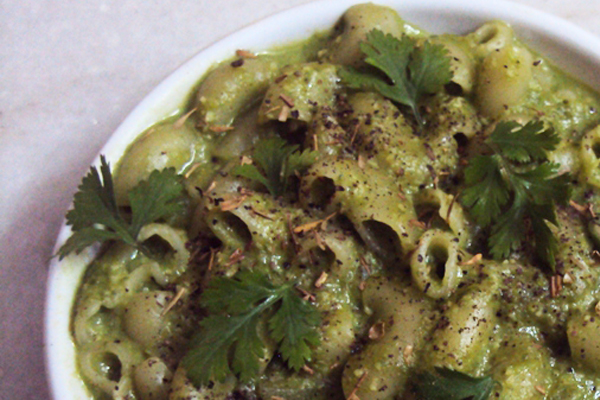 5. Mix in the cooked pasta and turn off the heat after 2-3 minutes. Stir in the lemon juice just before serving. Sprinkle Italian seasoning and garnish with chopped coriander leaves.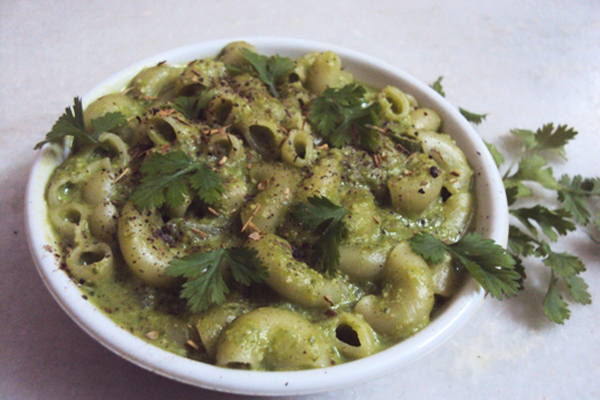 AUTHOR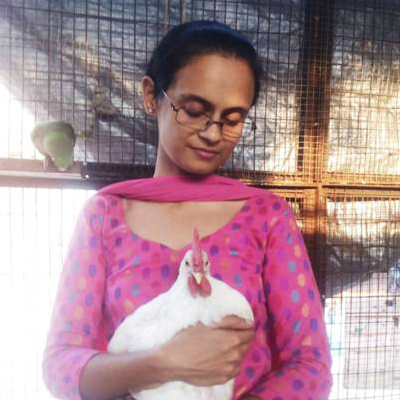 Top recipe contributors