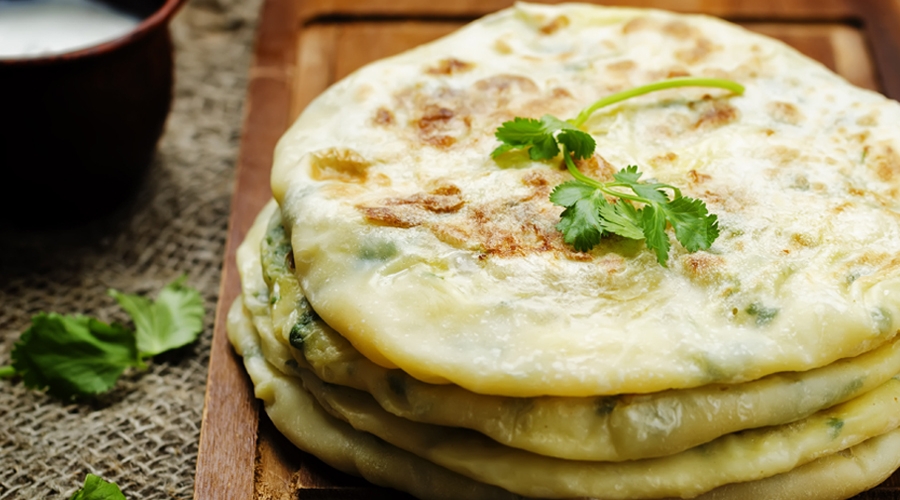 Pumpkin And Jaggery Parantha- The All Time Healthy Breakfast
Pumpkin is an extremely nutrient-dense food. It is full of vitamins and minerals but low in calories. It boost vision, keeps our heart healthier.
Preparation
Prep Time
30 Minutes
Cook Time
30 Minutes
Total Time
1 Hour
Ingredients
100 Grams Pumpkin Grated
100 Grams Whole Wheat Flour
50 Grams Jaggery
1 Teaspoon Cardamom Powder
1 Tablespoon Oil
Salt To Taste
I was inspired to create this recipe when I tasted it three years back in Kolhapur as a offering to the Goddess. The original recipe is made with puris fried in oil. In this recipe it's altered to Parathas and preferred to use Jaggery instead of sugar which makes more healthy and tasty. The best part is it requires very limited ingredients.
1.Heat the flat-bottomed pan with two teaspoons of oil, add grated pumpkin and then fry for a minute.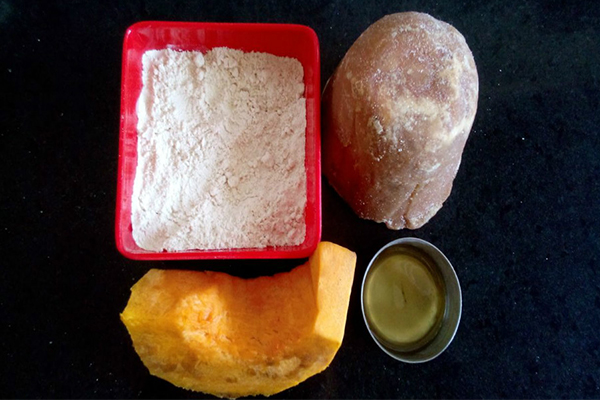 2. Add the jaggery pieces, stir, cover and cook till the jaggery melts. Add cardamom powder just before switching off the flame.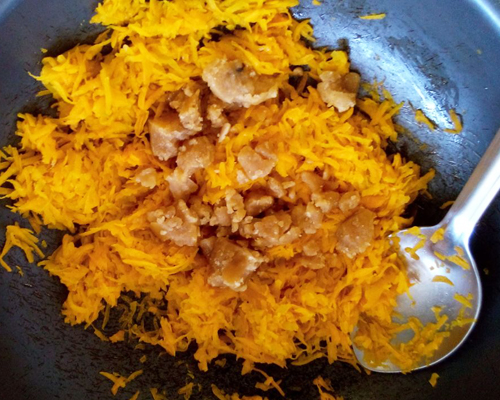 3. Sprinkle wheat flour and some salt once the mixture cools.
4. Knead the flour along with the pumpkin mixture until you get a nice soft dough ( if necessary grease your hands with some oil while kneading the dough)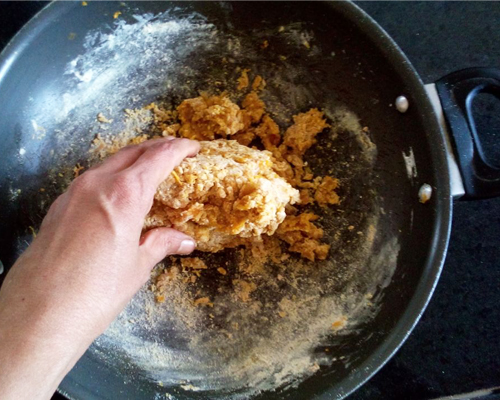 5. Make Medium size balls out of the dough and roll out the paratha with a rolling pin.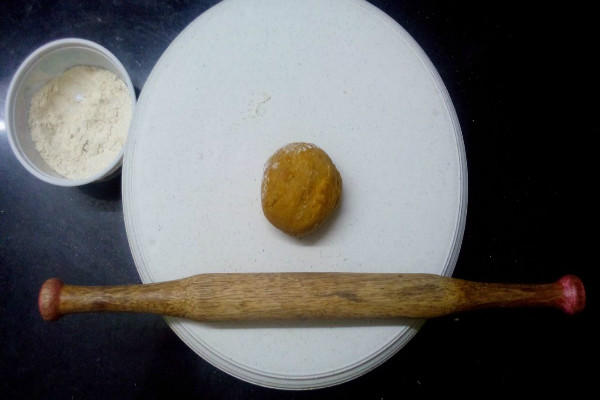 6. Place the paratha on the tava, adding a little oil and cook the paratha till you get brown spots on it.
7. Serve the pumpkin jaggery parathas with soymilk or any plant-based milk.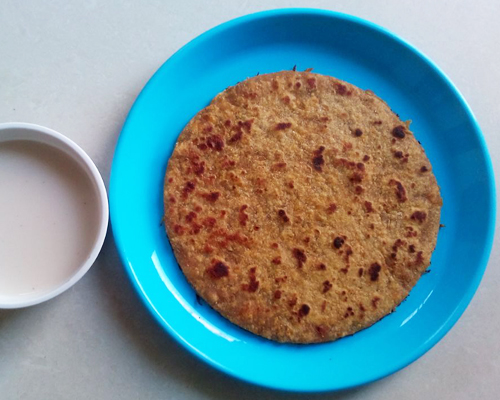 Delicious nutrient rich parantha is ready to serve!
AUTHOR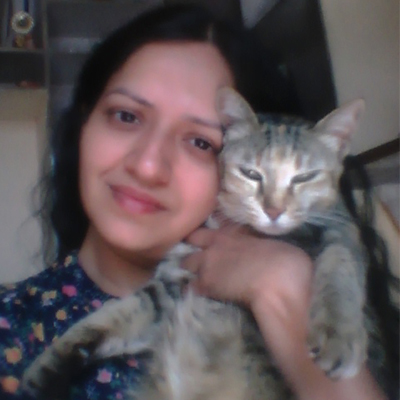 Top recipe contributors