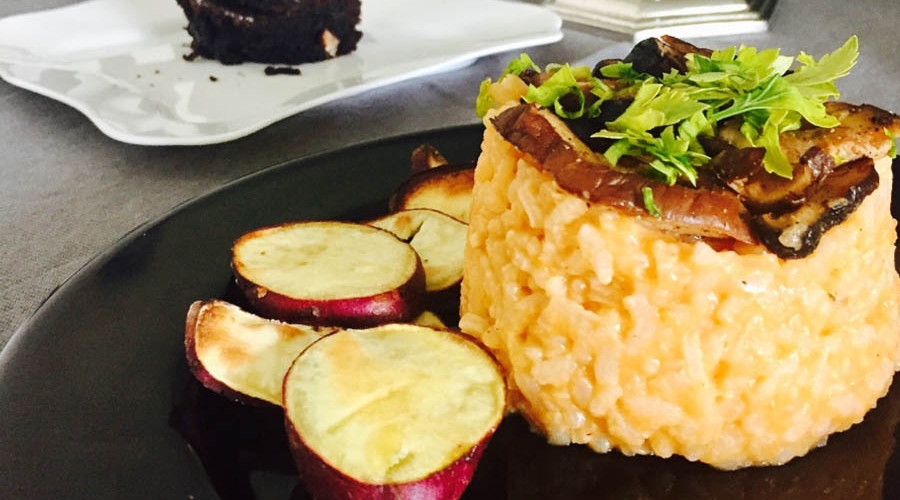 Sinfully Good Tomato Risotto with Portobello Mushrooms and Baked Sweet Potato
This risotto is the perfect date night meal for two. You've just got to try it.
Preparation
Prep Time
20 mins
Cook Time
1 hour
Total Time
1 hr 20 mins
Ingredients
1 cup wash Arborio rice
2 Tsp Nutritional yeast
1 Onion, diced
2 cloves of Garlic, grated
1/2 ltr Almond milk
2 vegan veg stock cube, or home made
1 ltr water
2 Tsp Tomato paste
1 Tsp vegan butter
2 Tsp Flat Parsley, chopped
3 Tsp vegan Parmesan cheese
Risotto is a creamy rice dish cooked with broth and served hot. Now you will ask me how that is possible being a vegan. But I can say my vegan version is as good if not better than the one loaded with animal fat and cruelty.
Tomato Risotto Method
1. Heat a pan heat oil and add some butter.
2. Now add the onions and fry for a minute, to this add grated garlic.
3. Fry for a bit making sure it doesn't brown.
4. Then add your washed rice to it.
5. Add the stock and keep stirring. Gradually add some Almond milk and stir again.
6. Add the cube of veg stock. Mix well. Also, add nutritional yeast.
7. Keep adding stock and almond milk alternatively making sure you keep stirring. This might take a while.
8. When the risotto is cooked. Plate it and serve it with mushrooms and baked sweet potato (method below).
For the Sweet Potatoes:
2 large Sweet Potatoes washed thoroughly and sliced.
Salt and pepper to taste
1 tsp Olive oil
1. Preheat the oven to 200 degrees centigrade before you begin.
2. Make sure the sweet potatoes are thoroughly washed and sliced into 1 cm thick slices.
3. Toss the slices with salt, pepper and oil and arrange them in a baking tray.
4. Now, bake it for 15 minutes on one side and for 5 minutes on the other side.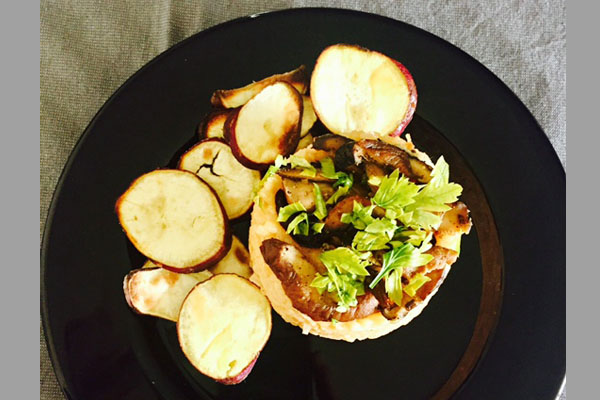 Image courtesy Mahafrine Powell
For the Portobello Mushroom side
Ingredients:
2 Portobello mushrooms
2 Tsp Coconut cream:2 tablespoons
3 Vegan Parmesan cheese: 3 tablespoons
Salt and pepper to taste
1 tsp White wine vinegar: 1 teaspoon

Method:
1Clean and cut the mushrooms. In a pan heat oil/ butter add a spoon of garlic and then toss in the mushrooms.
2. A the coconut cream and the seasoning. Let it reduce a bit.
3. Now add a little white wine vinegar and further cook for a minute and keep aside.
Tips:
You can use kitchen scraps, like peels of potato, carrot, onion, leeks, celery to make a broth. Wash them thoroughly and then boil it in water.
Best served right out of the pan.
AUTHOR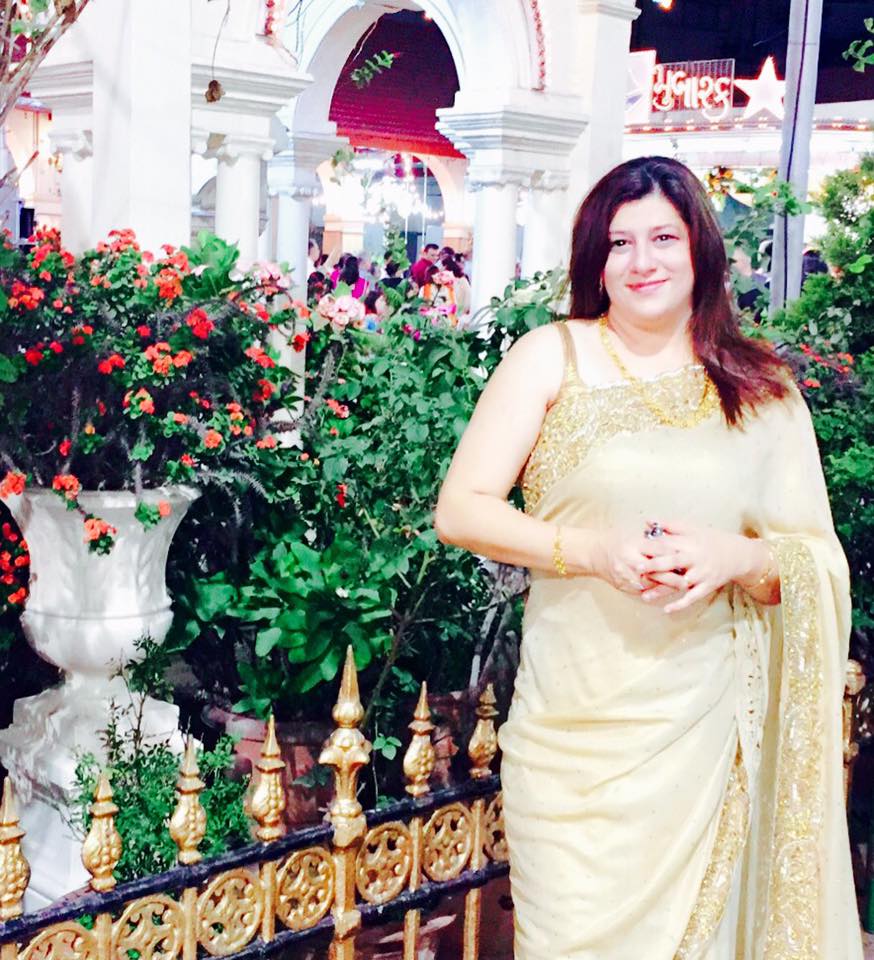 Top recipe contributors