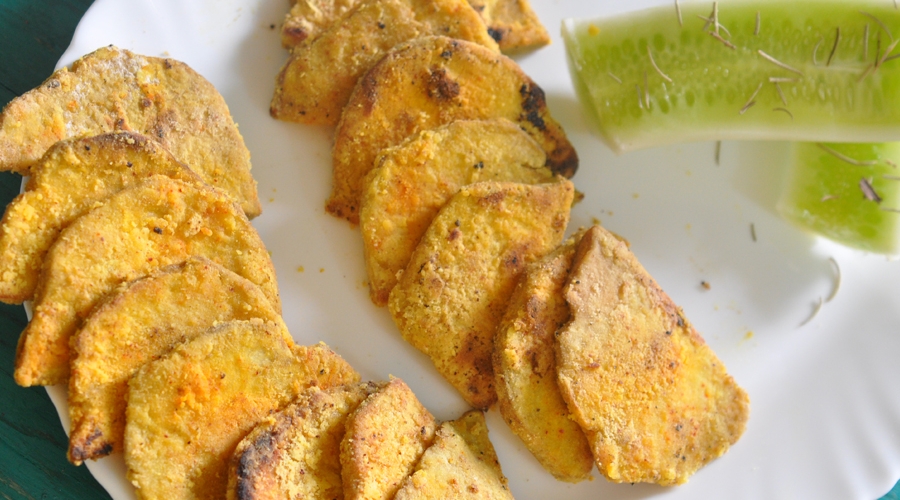 Snack Time: Easy Yam Cutlets
Feeling peckish? Try these easy and quick yam cutlets.
Preparation
Prep Time
10 mins
Cook Time
15 mins
Total Time
30 mins
Ingredients
1 bowl of Rice Flour
4 Tsp Cooking oil - bran oil
1/2 tsp Rumeric
1 tsp Salt (to taste)
1 tsp Chili Powder
1 Whole Elephan foot Yam
2 tsp Tamarind Sauce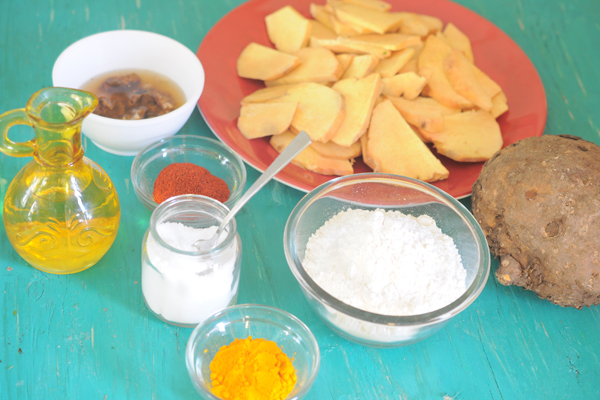 Method:
Peel off the hard yam skin, and cut into slices. Soak some tamarind in water to make a tamarind sauce. Pour this sauce over the yam slices to take away the itchy reaction to the skin.
Put the rice flour into a bowl or plate. Add the salt, turmeric and chili powder to season the flour. Combine.
Dip the slices of yam in the rice flour mixture and coat it evenly.
Heat up your oil in a pan. Shallow fry with very little oil.
Cover with the lid and fry till golden.
Video
AUTHOR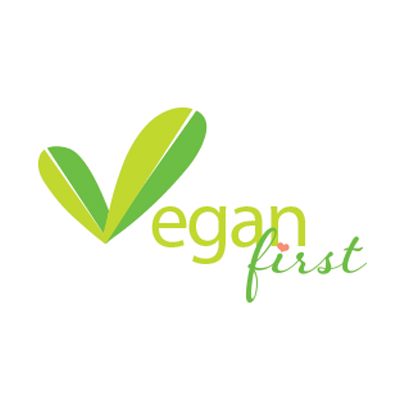 Top recipe contributors