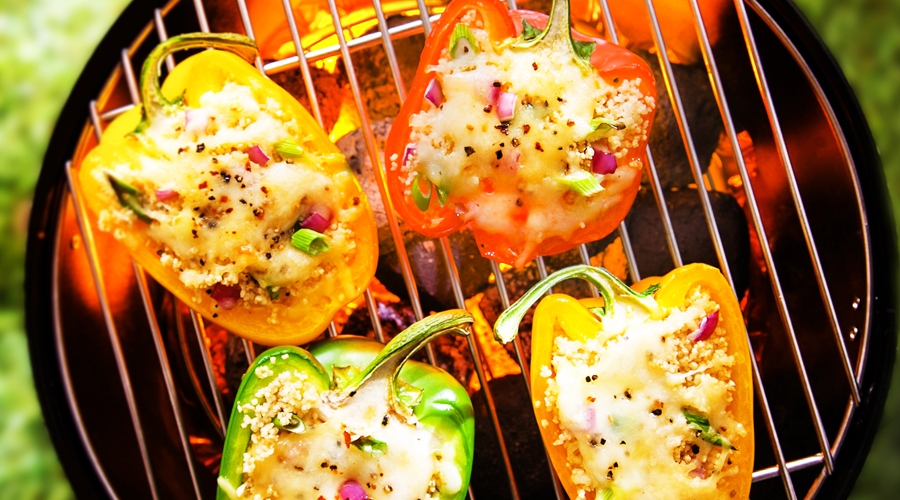 Stuffed Bell Peppers With Vegan Cheese
These grilled, stuffed-bell peppers taste heavenly with cauliflower stuffing and vegan cheese. This is a delicious meal in itself! When I was craving for something cheesy and baked, yet full of vegetables, I decided to use a cauliflower stuffing.
Preparation
Prep Time
10 mins
Cook Time
20-30 mins
Total Time
20 mins
Ingredients
10 Baby red bell peppers or 5 medium sized cut into 2
250 Gms cauliflower or a small head
1 tbsp sun dried tomato paste
5-6 cloves or garlic
1 tsp garlic powder
1 tsp cumin powder
1 tsp coriander powder
Salt and pepper to taste
1 slice vegan cheese
Method:
1. Grate some cauliflower, add salt, garlic powder, pepper , jeera ( cumin ) powder and dhaniya (coriander) powder.
2. Add some sundried tomato paste
3. Stuff everything (raw) into the peppers, add a bit of vegan cheese and grill it on combination mode (grill + convection). Using a combination is a faster option especially for those who are time deprived like me! :)
4. Alternatively you can also bake it in the oven at 150 C for around 25 mins.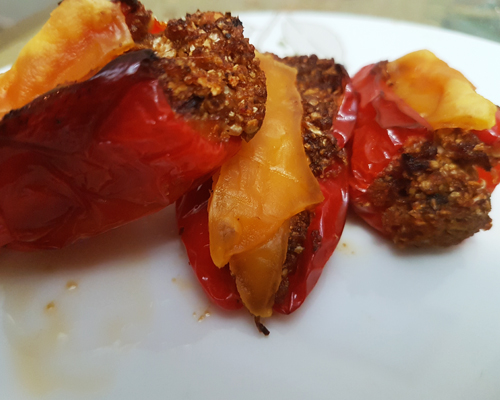 Voila! It's ready to be served. ;)
Here's our verison of Vegan Mozzarella Cheese!
AUTHOR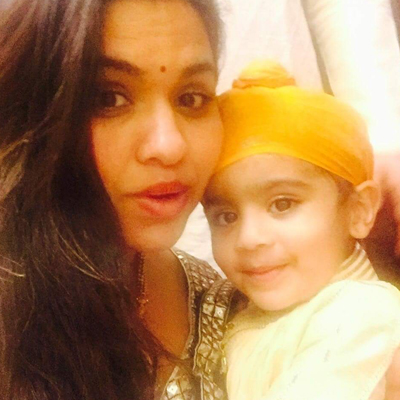 Top recipe contributors