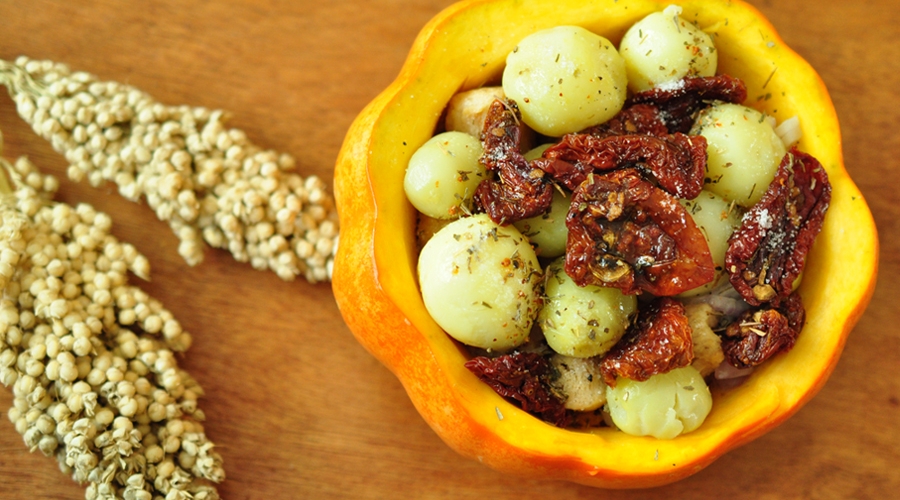 Stuffed Pumpkin Pot That Will Melt In Your Mouth!
The goodness of this delicious soft pumpkin with the meaty flavor of soya chunks will melt in your mouth! A dish that can be eaten independently or accompanied with rice.
Preparation
Prep Time
20 mins
Cook Time
45 mins
Total Time
1 hr 5 mins
Ingredients
1 pumpkin
Finely chopped tomatoe - 1
Finely chopped capsicum - 1/2
Soya chunks - 1 cup
Olive oil - 3 tablespoons
Finely chopped onions - 1/2
Baby potatoes - 5/6
Sundried tomatoes - 5-6
Stuffed pumpkin potatoes are one of the easiest recipes I tried as a newly turned vegan. As a newbie, I missed the flavor and texture of meat but I knew I'd never turn back. When I tried this recipe, the meaty soya chunks with the strong flavors of the pumpkin and the sundried tomatoes, I went straight back to the old days, without having to eat meat ofcourse!
This is a must try recipe for everyone who loves to throw in some interesting materials to make a womderful dish. You'll know that vegan food is actually quite amusing and delish and easy too!
METHOD:
1. Cut the pumkin and empty it of all the seeds. Grease the pumpkin.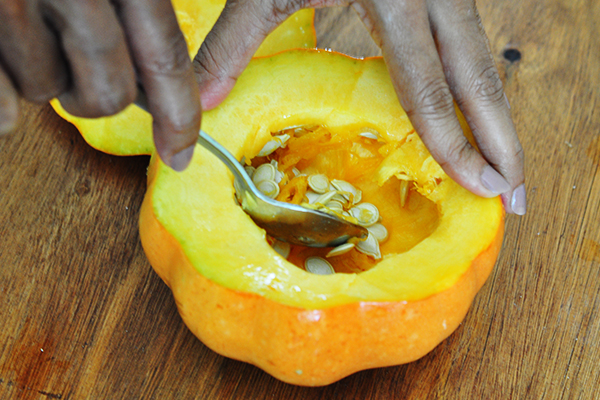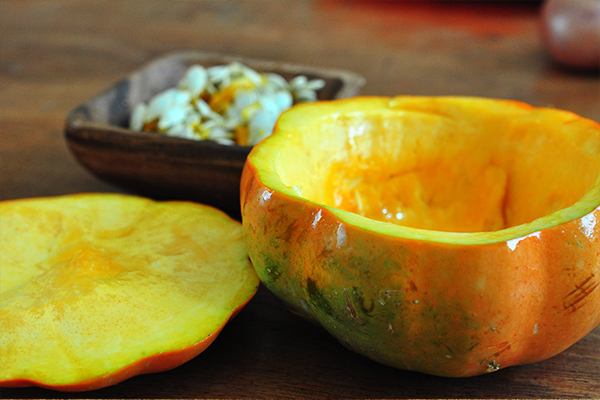 2. Add chopped tomatoes, capsicum and soya chunks in the pumpkin bowl.
3. Drizzle some olive oil over the mixture.
4. Add chopped onions, boiled potatoes and sun-dried tomatoes to the pumpkin bowl.
5. Sprinkle some mixed herbs.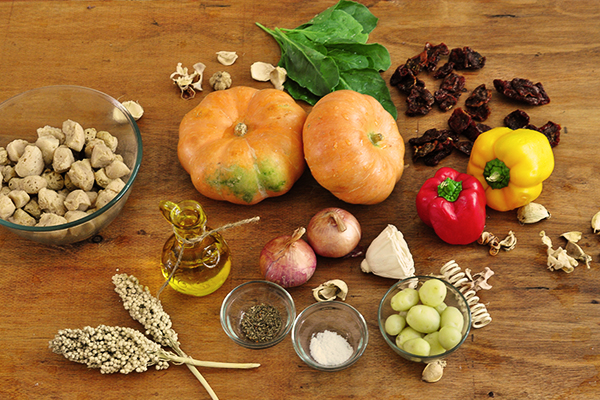 6. Drizzle 2 teaspoons of olive oil over the mixture.
7. Place the top half of the pumpkin to the bottom half.
8. Wrap it up in foil paper.
9. Place it in the oven and bake for 45 minutes at 250 F/ 130 degrees.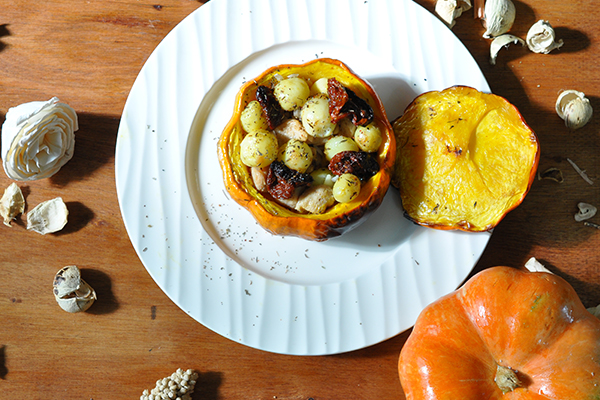 10. Unwrap the foil and serve hot!
WATCH THIS RECIPE HERE:
AUTHOR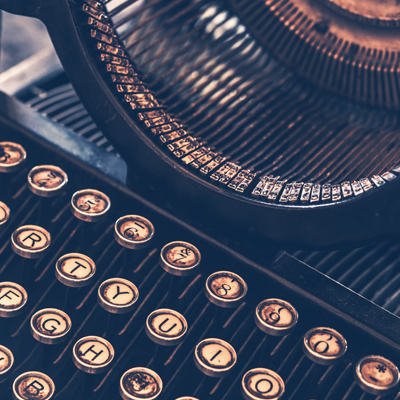 Top recipe contributors