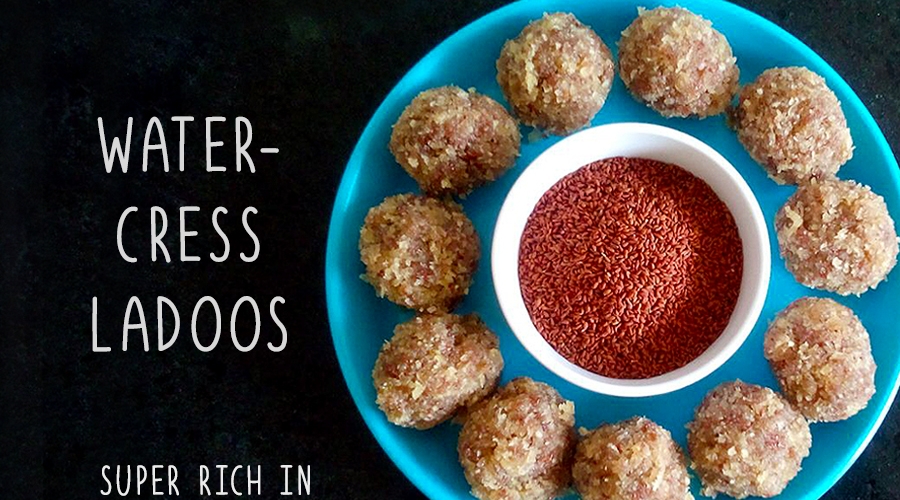 This Watercress-Seeds Laddoo Recipe Is A Gold Mine Of Nutrition!
Watercress seeds (Aliv) Laddoos are loaded with Iron and Vitamin K. Watercress has more calcium than milk and more iron than spinach. This recipe is made by using natural and unprocessed ingredients and is an excellent and nutritious addition to Indi
Preparation
Prep Time
40-50 mins
Cook Time
20-30 mins
Total Time
1 hr 20 mins
Ingredients
Aliv seeds 25 gms (soaked in coconut water for 20 minutes)
Coconut 1 whole (scraped)
Jaggery roughly chopped 125 gms or half of coconut
Almonds 1/4 cup (coarsely ground)
Cardamom powder 1 tsp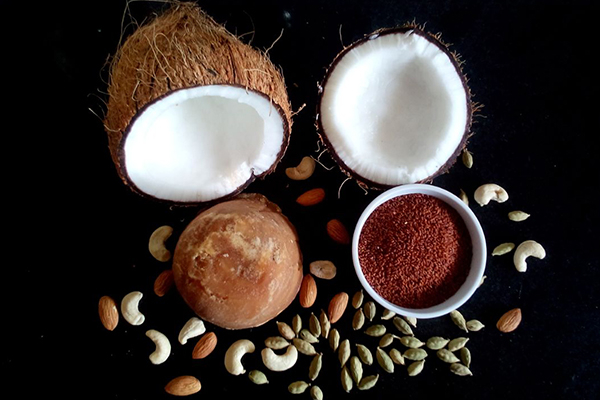 Aliv seeds are also known as Watercress seeds or Gardencress seeds. Most of the younger generation are not aware of these highly nutritious seeds. These seeds are a gold mine of Iron. They are also loaded with protein to treat anaemia. They contain calcium, beta carotene and folic acid. Intake of these seeds help to regulate menstruation and stimualte milk production in lactating mothers, they are ideal to consume in the winter.
Aliv Laddoos is an Indian sweet during festive season. It's a mixture of watercress seeds, jaggery, nuts and coconut. Usually, it's made with milk and ghee but I have altered the recipe to make it Vegan Friendly.
Method:
1. Heat the deep bottom non stick vessel, add scraped coconut and stir for a minute.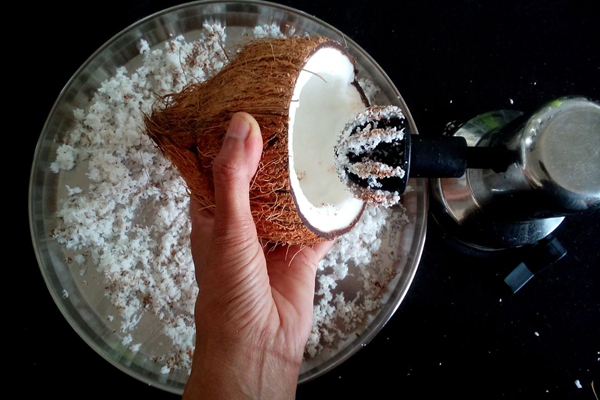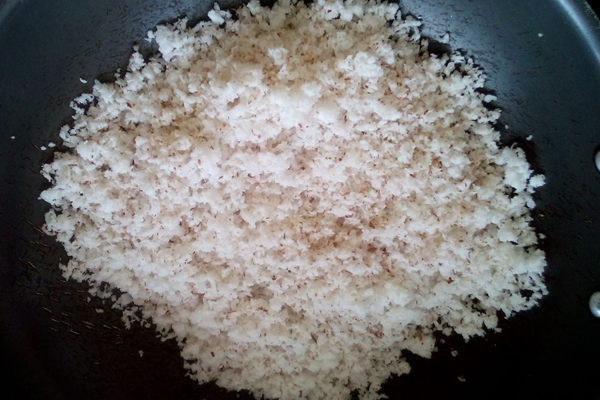 2. Add Jaggery pieces and cook it on low flame for 7 to 8 minutes or till the jaggery melts while stirring on continuously.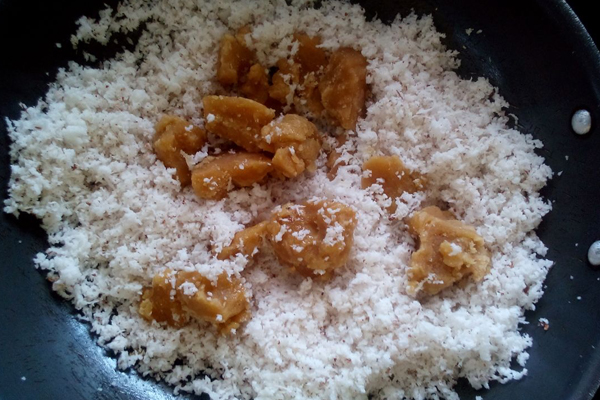 3. Add soaked Aliv seeds and mix it well.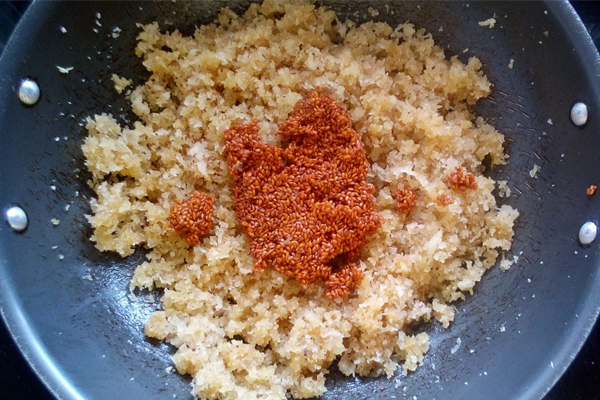 4. Now add powdered Almonds and cardamom powder mix well.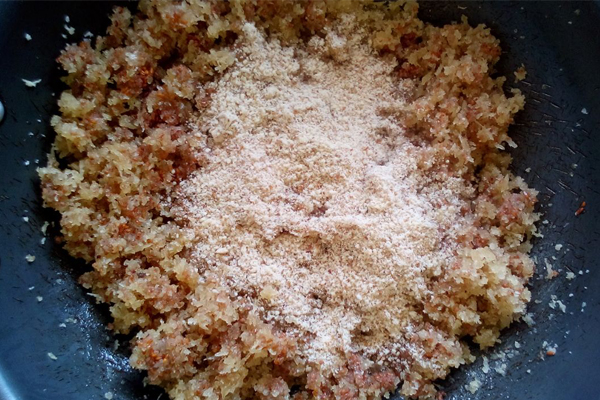 5. Switch off the flame and allow the mixture to cool.
6. Once the mixture is warm enough to handle make medium size laddoos and consume within a day or two.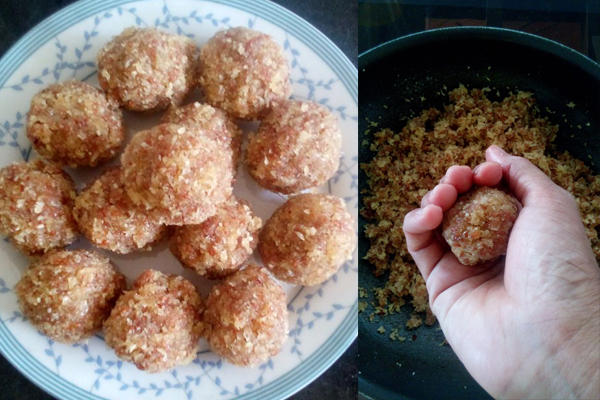 Store in a Refrigerator and consume it within 3 - 4 days.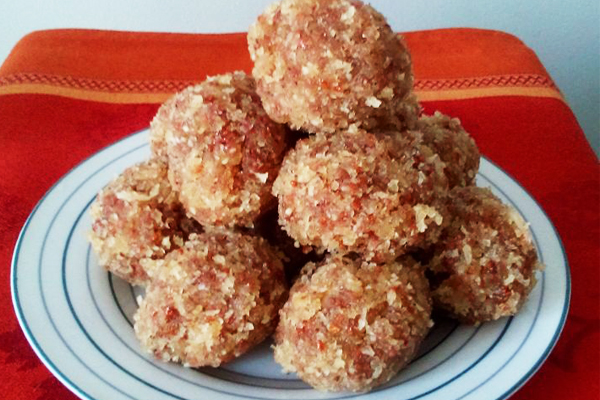 AUTHOR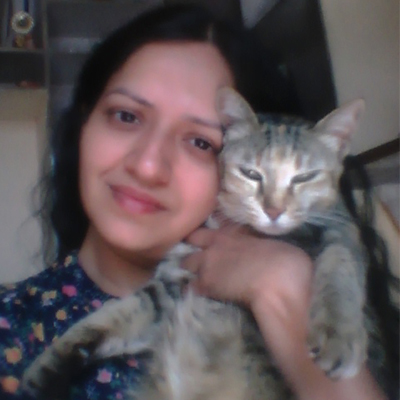 Top recipe contributors